Discover 111 Things to See In and Around Newcastle
Who knew there were so many hidden gems in and around Newcastle?
Northumberland-based landscape photographer David Taylor found just that when he photographed the city and its neighbours.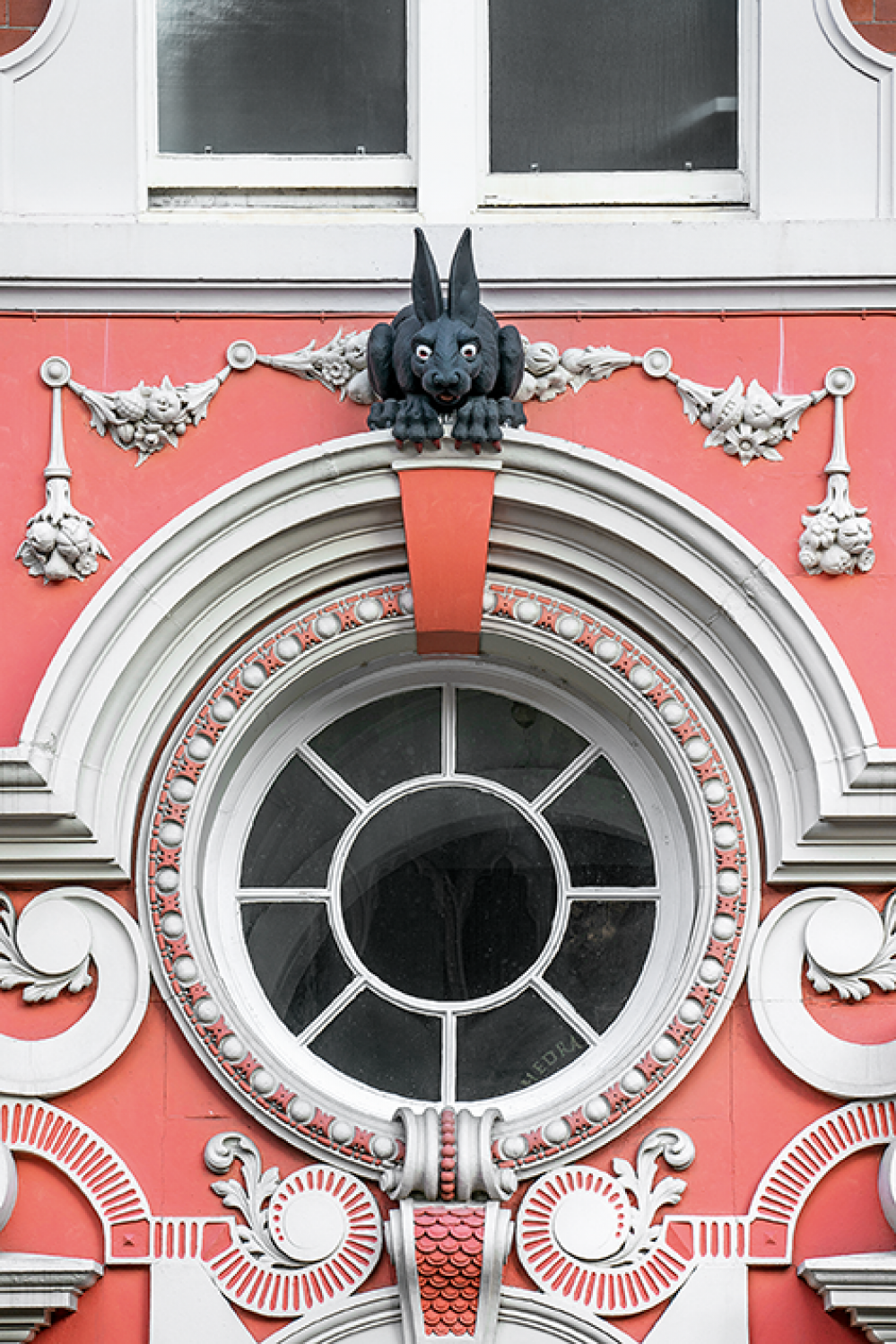 Newcastle is England's most northerly city, and shares a long and fascinating history with its neighbours on either side of the River Tyne. It's a blend of old and new. An industrial powerhouse during the 19th century, like Gateshead, it's embraced recent change and celebrates entertainment and culture – but there are elements of its past everywhere you look.
In David's new book, 111 Places In Newcastle That You Shouldn't Miss (which also features Gateshead, because they're so closely linked), he leads you from the obvious hotspots to the hidden gems of the city, using his insider tips and stunning photographs. Whether, like him, you've lived in here for years, or you're a first-time visitor, this book reveals all the places you need to know about.
David was born in Newcastle and now lives in Northumberland. He's written plenty of books about photography, and supplies images and articles to both regional and national magazines – so who better to create this photographic guide? He found a similar book in Liverpool and thought it was a great guide to the city. 'Then I thought, "is there one for Newcastle? And if not, should I be the one to write it?"' he explains.
David knows the city like the back of his hand, so there were places he knew he wanted to photograph. 'But there were definitely places that I found through my research for the book that I hadn't even heard of,' he admits. 'I asked a few friends, and actually used Instagram and Facebook for recommended places, and I easily collated 111 that were wide ranging; not just the iconic places like the Tyne Bridge but more quirky parts of our area. There were some I couldn't actually get to because of lockdown, so the list has evolved over the course of the year.'
'There's some cool artwork and sculptures you may have bypassed including street art on the walls in Ouseburn and an unusual 'vampire rabbit' which perches above the rear door of the historic cathedral buildings'
While the Angel of the North, Centre For Life, Grey's Monument and Central Station quite rightly take their place in the book, those quirky places include a variety of walkways; the elevated walkway; the pedestrian walkway in the Tyne Tunnel and the Dog Leap stairs around Newcastle's old Castle Garth. Meanwhile, there's some cool artwork and sculptures you may have bypassed including street art on the walls in Ouseburn and an unusual 'vampire rabbit' which perches above the rear door of the historic cathedral buildings. It's not known why the rabbit was sculpted with the rest of the building in 1901, and while it used to be the same colour as the surrounding stonework, it has been painted black, which just adds to its frightening look. If you don't look up, you'll miss it.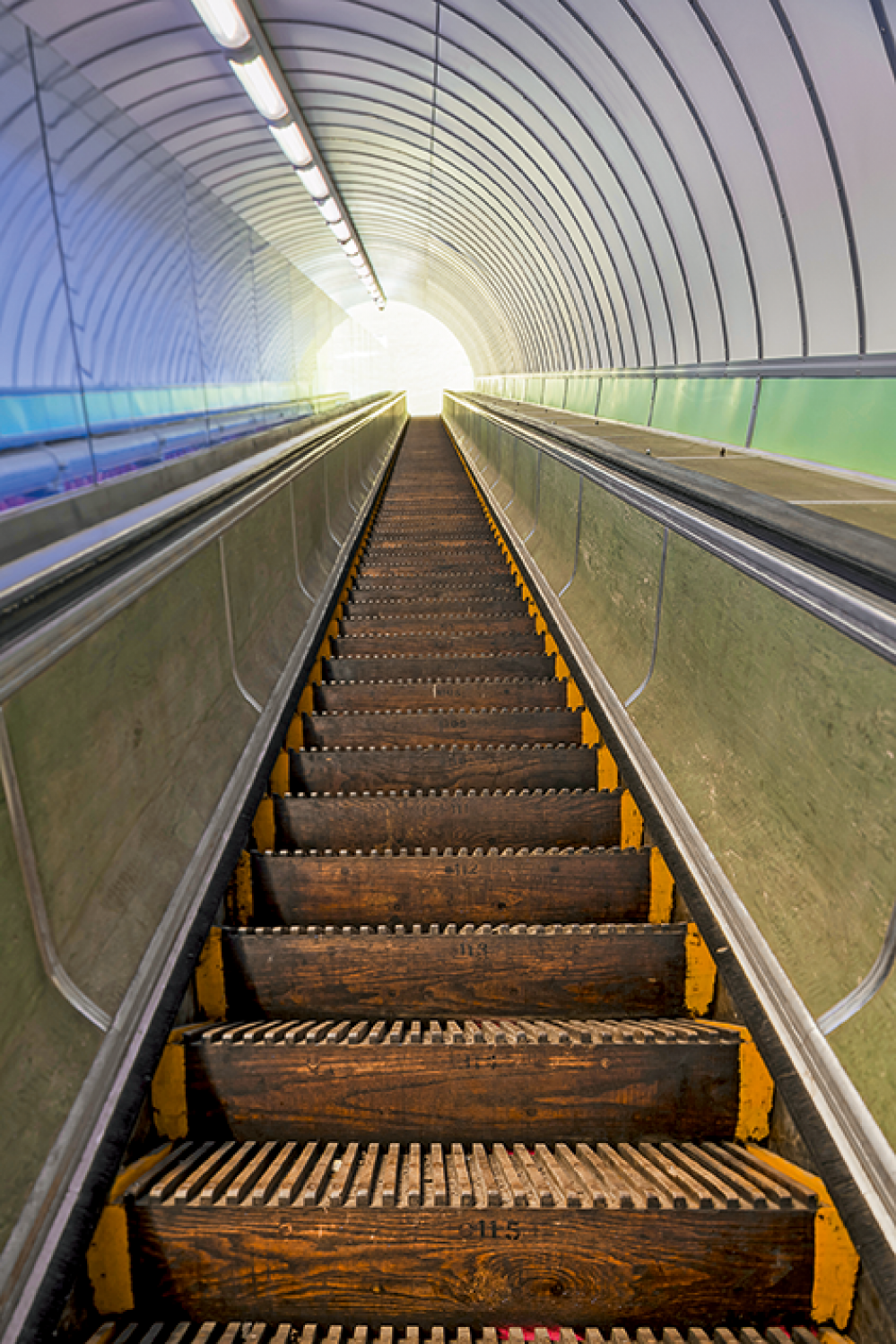 You can learn plenty about our history from William Jobling's Gibbet (he was the last man gibbeted in the North), the Royal Arcade columns (now enveloped by greenery) and the Black Gate (the last addition to the medieval castle defences built between 1247 and 1250 during the reign of King Henry III). But what is Newcastle without the mention of stottie cake and the resident Town Moor cows? David really covers all bases.
Reflecting on his photographs, David admits that we often don't appreciate what's on our doorstep. 'It's only when you go to somewhere new that you start exploring quirky places,' he adds. 'I did try to think in terms of what it would be like to be a visitor to Newcastle; what would I look for if I was coming to the city with fresh eyes?'
By taking a closer look at many of our buildings, you can really see Newcastle's history. That's one of many reasons why David loves photographing the area. When we ask what he loves most about the city, he says it's the architecture. 'Newcastle is such a varied place architecturally,' he continues. 'There's the neoclassical parts of Grainger Town, the 1960s concrete buildings and the newer buildings which are gradually replacing them. You can go down to streets that are next to each other but they look dramatically different. It's fascinating. On top of that, we're just very friendly people. You can't help but stop and speak to people when you're walking through Newcastle and Gateshead.
'The history of Newcastle and Tyneside as a whole is fascinating and we have to remember our heritage – coal mining and ship building – which is almost completely gone now. It's important to reflect on what our roots are as we move forward.'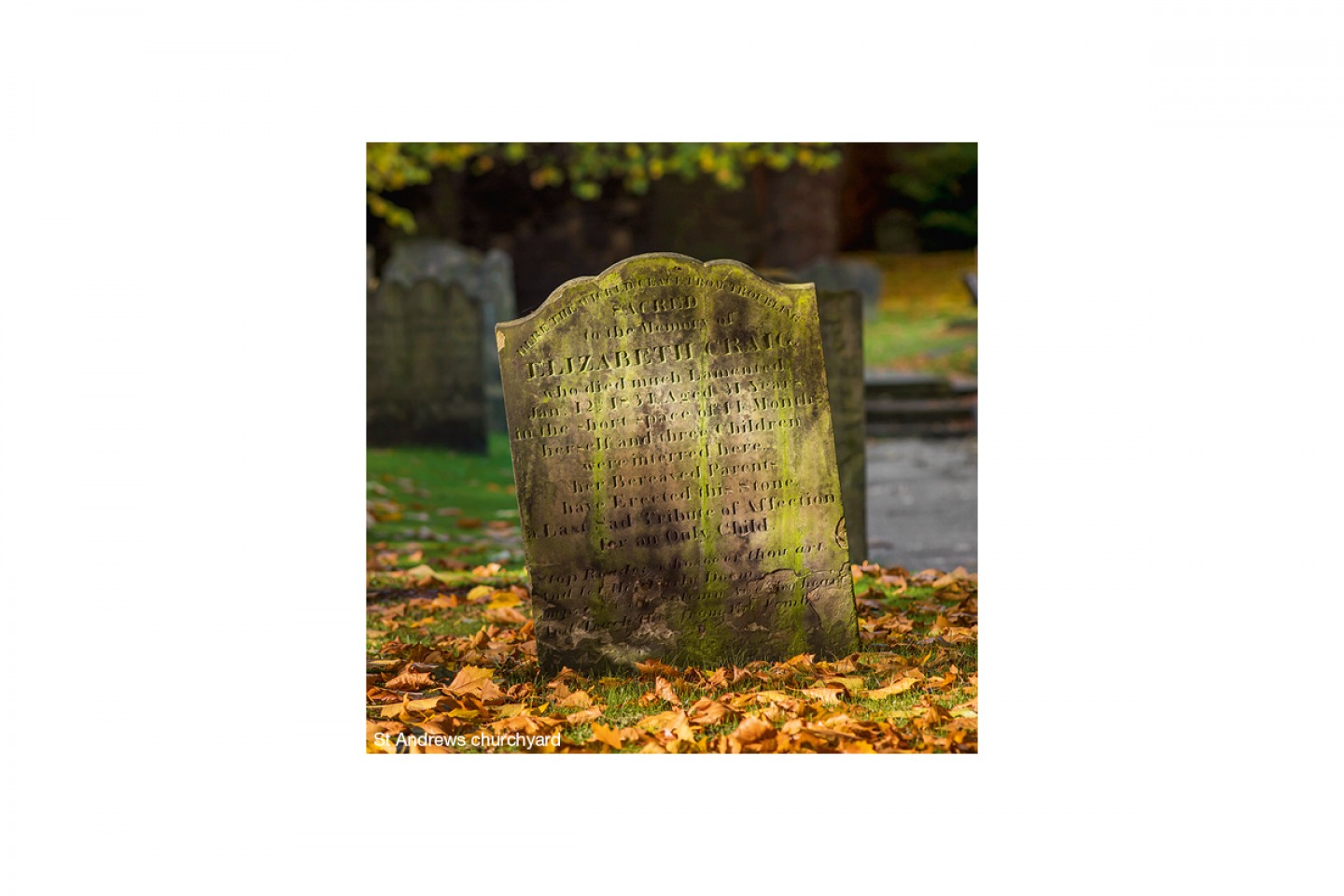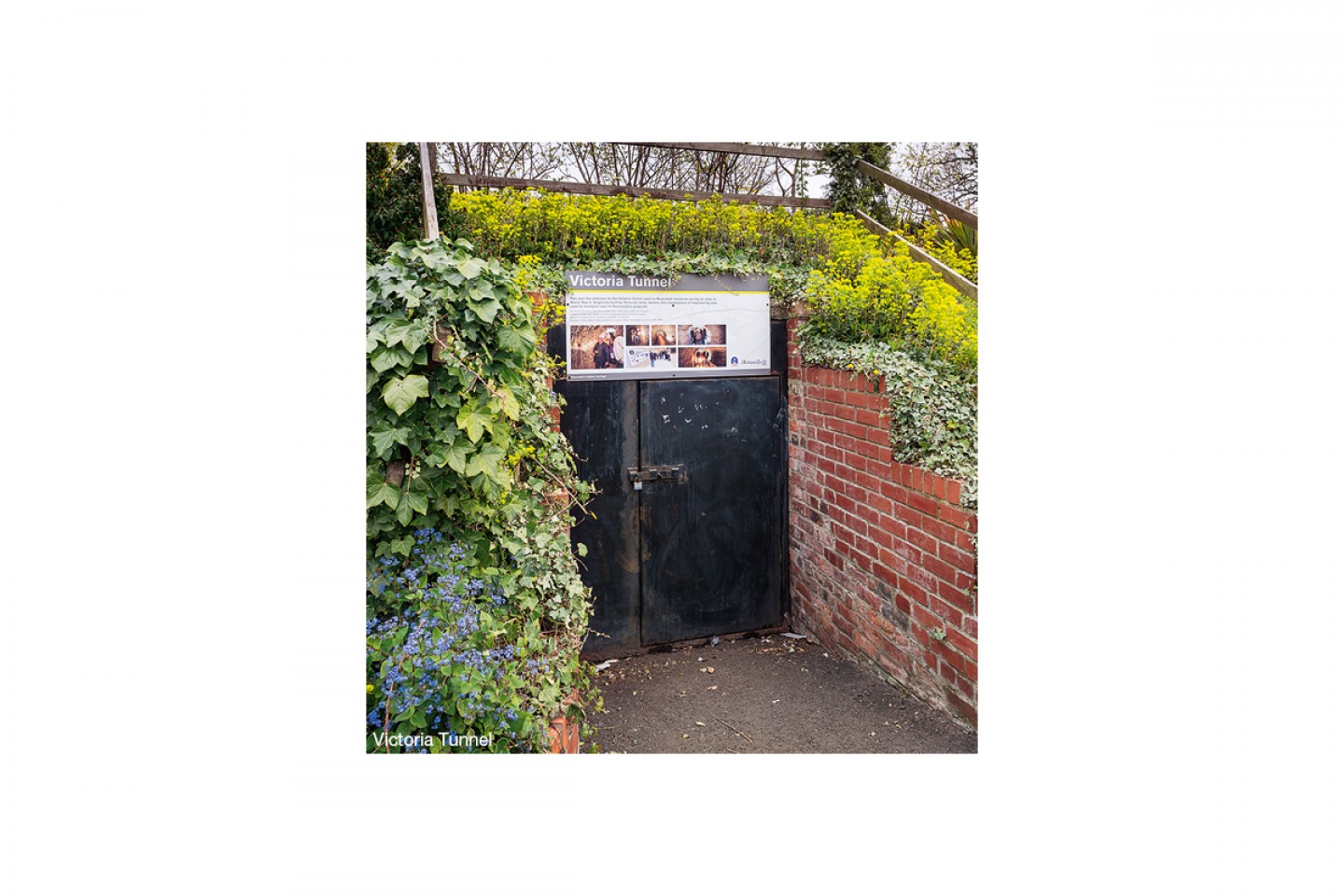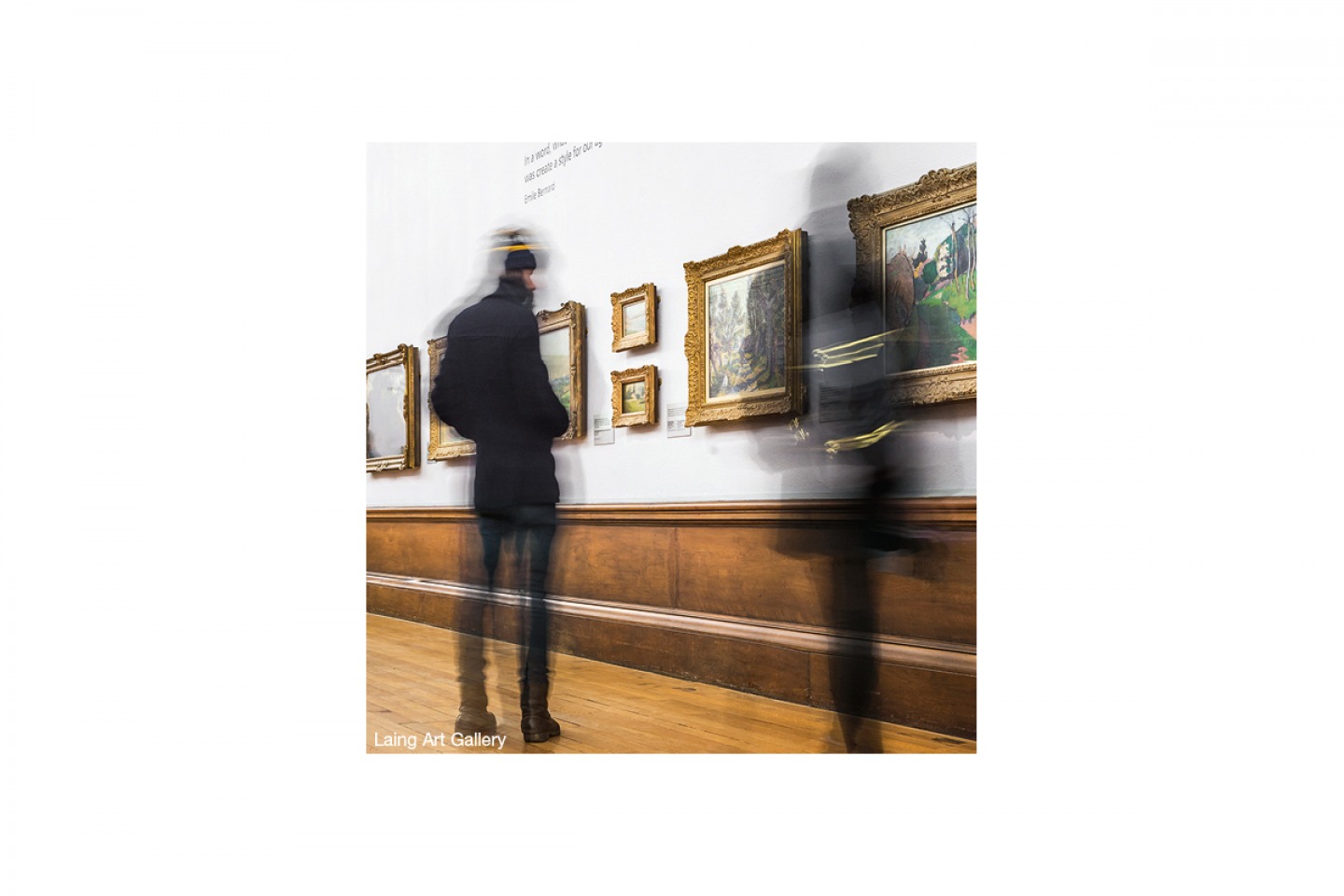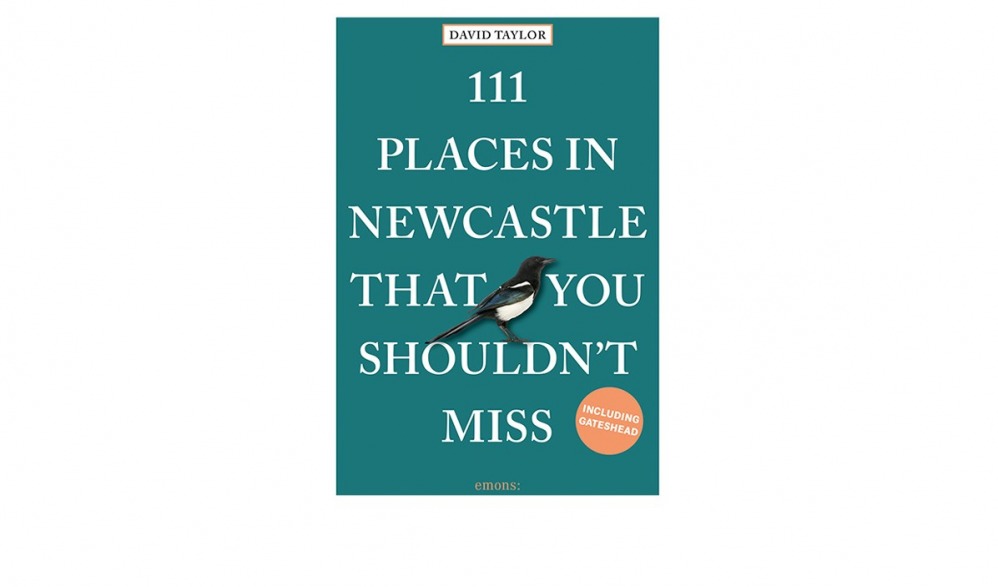 Quick Questions:
What do you love most about photography?
'Being outside is a big part of why I love what I do. The landscape changes all the time, throughout the day, but throughout the year as well. That constant change means you're never quite sure what you're going to get when you head out for a day of photography. I like that challenge of trying to produce the best images you can when you have no control of the conditions that you're shooting under.'
Any photography tips?
'Get up early or stay out later. The light first thing in the morning or last thing in the evening, if the sun's out, tends to be the most rewarding light. The sandstone buildings in Newcastle simply glow in that warm light.'
Which is your favourite landmark featured in your book?
'I'm tempted to say the Tyne Bridge, as that's what you see when you're coming home.'
Favourite place in Newcastle to unwind?
'The Tyneside Cinema. I went on my very first date with my wife there. It brings back very personal memories for me. It's a great place to go, the café is a wonderful place to hang out and there's always a range of films to watch.'
Favourite place to get a dose of history?
'The city walls. There's not much of them left now, but if you were to follow the route, it just shows you how compact Newcastle really was until relatively recently.'
Favourite place to spend all day?
'Great North Museum. It's very varied. It's not just natural history, it's Roman and Egyptian. I could spend all day in there.'
What was so rewarding about photographing the city?
'Discovering those quirky places. Places that are hidden away down side streets or overshadowed by more iconic spots. It's the hidden history of Newcastle that I love.'
111 Places In Newcastle That You Shouldn't Miss, £12.99, published by Emons, is available to buy now in all good bookshops