Meet Ginger Snap, The Catering Team Behind Seasonal, Sustainable and Simply Delicious Food
Since 2006 Tania Burton and her husband James have been creating luxury food and drink experiences, putting sustainability at the heart of what they do
The couple have recently relocated to a farm in Cumbria and we catch up with Tania, the managing director, to find out more.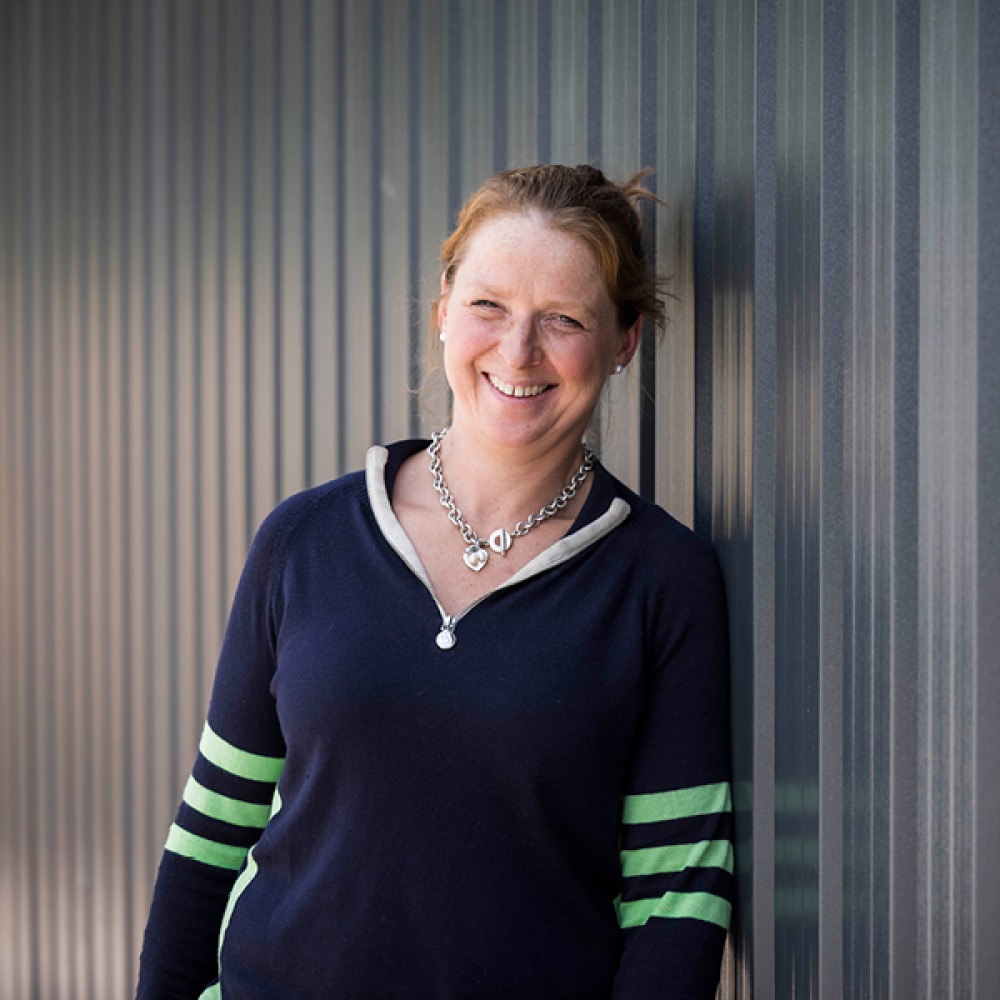 Tania has been involved in food from a young age as her parents owned a trout farm as well as their own food supply company, so she had a natural progression into the food industry. 'I've always been involved with food,' she explains. 'I studied food marketing at Newcastle University and took over my parents' catering company for the summer after I graduated,' she says. Tania then moved to London where she worked for a variety of catering businesses and was ultimately given the responsibility of running one of them.

This gave her the idea to set up Ginger Snap. 'I thought, why am I doing this for someone else when I could be doing it for myself?' A family business, the Ginger Snap team is made up of Tania as managing director, and her husband James who is the consultant development chef. Tania explains that the couple bounce ideas off each other when trying to develop new dishes. 'We might practice from something we had for our supper to see if it really works or not, but ultimately it's a matter of trial and error, as well reading a lot and developing things as a team,' Tania says. James began his career working in prestigious hotels and restaurants, both in the UK and abroad, and as a Masterchef: The Professionals finalist, he has a wealth of culinary experience.

'Creating new dishes is very much about developing and using ingredients that we like, and ingredients we can experiment with. There is also the sustainability aspect as well,' Tania continues. One of the aims of the new farm premises in Cumbria is to be able to use hyper-local ingredients – including some which the family have grown themselves. 'We are firm believers in using everything, and keeping our waste down. For example, the peelings from the onions we dry and turn into onion powder, and we use the main part of a scallop for a canapé and then shave and powder the roe to make scallop roe crackers,' she continues. 'Buying British, local and seasonal is incredibly important to us, and we're actually beginning to grow quite a lot of our own stuff such as wild garlic and herbs down by the riverbank.'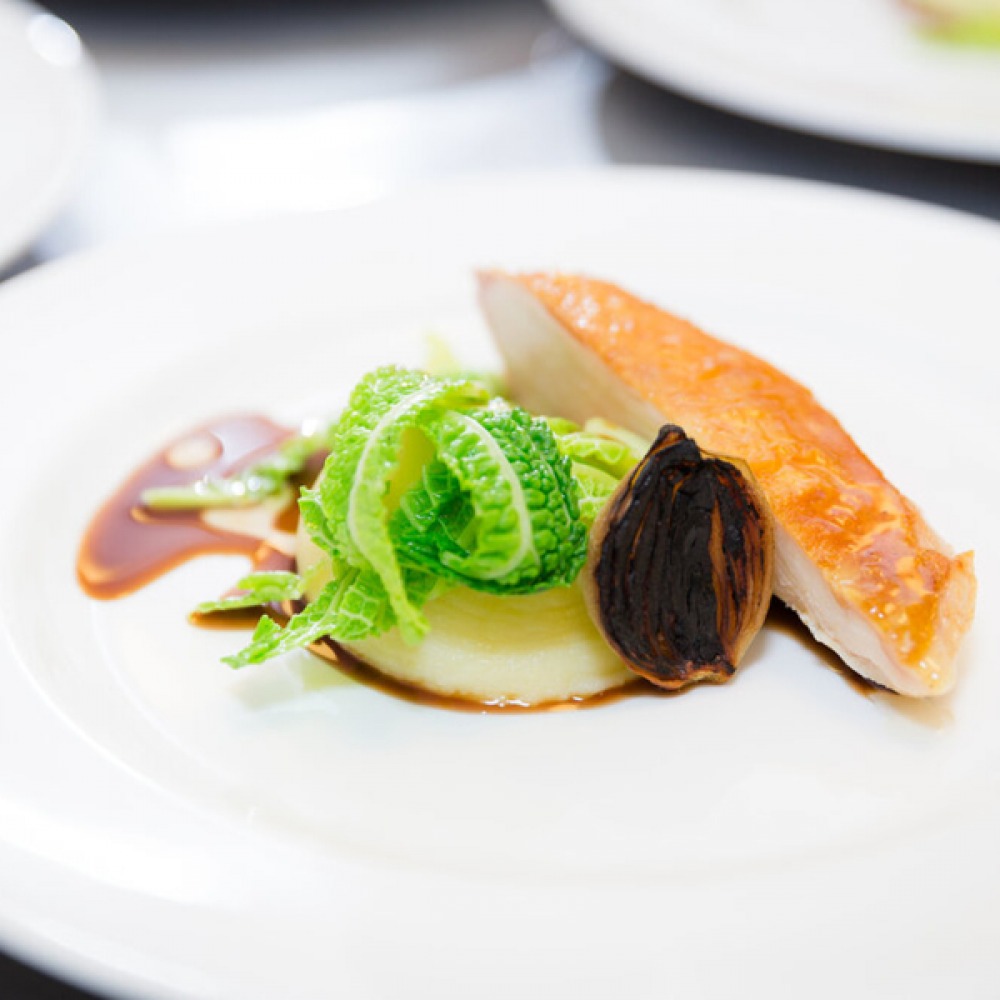 When it comes to catering for luxury events, Ginger Snap are unique in their approach. 'We're very different in what we can offer compared to everyone else. When we say local and seasonal we really mean it, and when we say we go out and forage ourselves we don't mean we go and buy it from a shop,' Tania explains. 'We have just planted more fruit trees as our crab apples have been abundant, which has meant we can create things like crab apple jellies with herbs or chilli and these go great with cheese.' They also make their own cordials, with the most popular being the raspberry and lemon thyme flavour.

Tania can't pick a personal favourite ingredient to use in her cooking – she says that really it depends on availability and season. 'I can have a new favourite thing every day of the week, so in May and June it's asparagus – I just can't get enough of it,' she says. 'When the season changes and new things grow it means we don't over do it and therefore we can get excited again for the following year.'

The move to Cumbria has meant Tania and James can cater for events around the North of England whilst also having the space to grow their own ingredients. 'As James is a Masterchef: The Professionals finalist clients know we offer high-end food, and high-end service, which means when people book us for events they know they won't have to worry about anything from start to finish. We're ultimately a one-stop shop, making it as easy as possible whilst giving as much choice as we can.'
Where is your favourite place to dine out?
I like to try all sorts of places but my favourite place of more recent times is Oaxen in Stockholm.
What is your go-to meal to cook for your family?
Again, it completely depends on the season and what we want. If it's the summer then we can go and pick ingredients from the garden and have a really lovely salad, whereas in the winter you want something to give you a big hug.
Do you have an ideal day off?
When you're on a farm you're pretty much working seven days a week. We have lots of trees to plant and we all go up as a family and take the dogs to do that, so although it's sort of work, it's having great fun together.
If you were to be in any other industry, what would you be doing?
I think I was always destined to be in the food and drink industry, but if I was in any other industry it would be travel.
Who inspires you?
Nature itself is pretty inspiring, but my mum is pretty incredible too. She's always been there for us and never stops – she's still working in her mid 60s.