Alnmouth, Warkworth and Amble
Discover this short stretch of magnificent heritage coastline, which has everything from sweeping sands to plenty of independent shops and a multitude of great places to eat
The picturesque village of Alnmouth, with its colourful cottages lining the estuary and golden sands, has all the classic seaside features you might expect, including cosy tearooms and cafés, quirky shops and galleries and charming pubs as well as a popular links golf course. Just a few miles south is Warkworth – arguably one of the most beautiful villages in Northumberland with its castle standing proud on a bend of the River Coquet. Just a short cycle further south is the bustling fishing town of Amble – home to independent shops, award-winning restaurants, and one of the best ice cream parlours in the area. A mile off its coast, Coquet Island offers a safe haven for more than 30,000 pairs of nesting seabirds (you can't land there but you can sail round it), while further south is Cresswell and the magnificent Druridge Bay – a much-loved destination for riding, cycling, walking and surfing.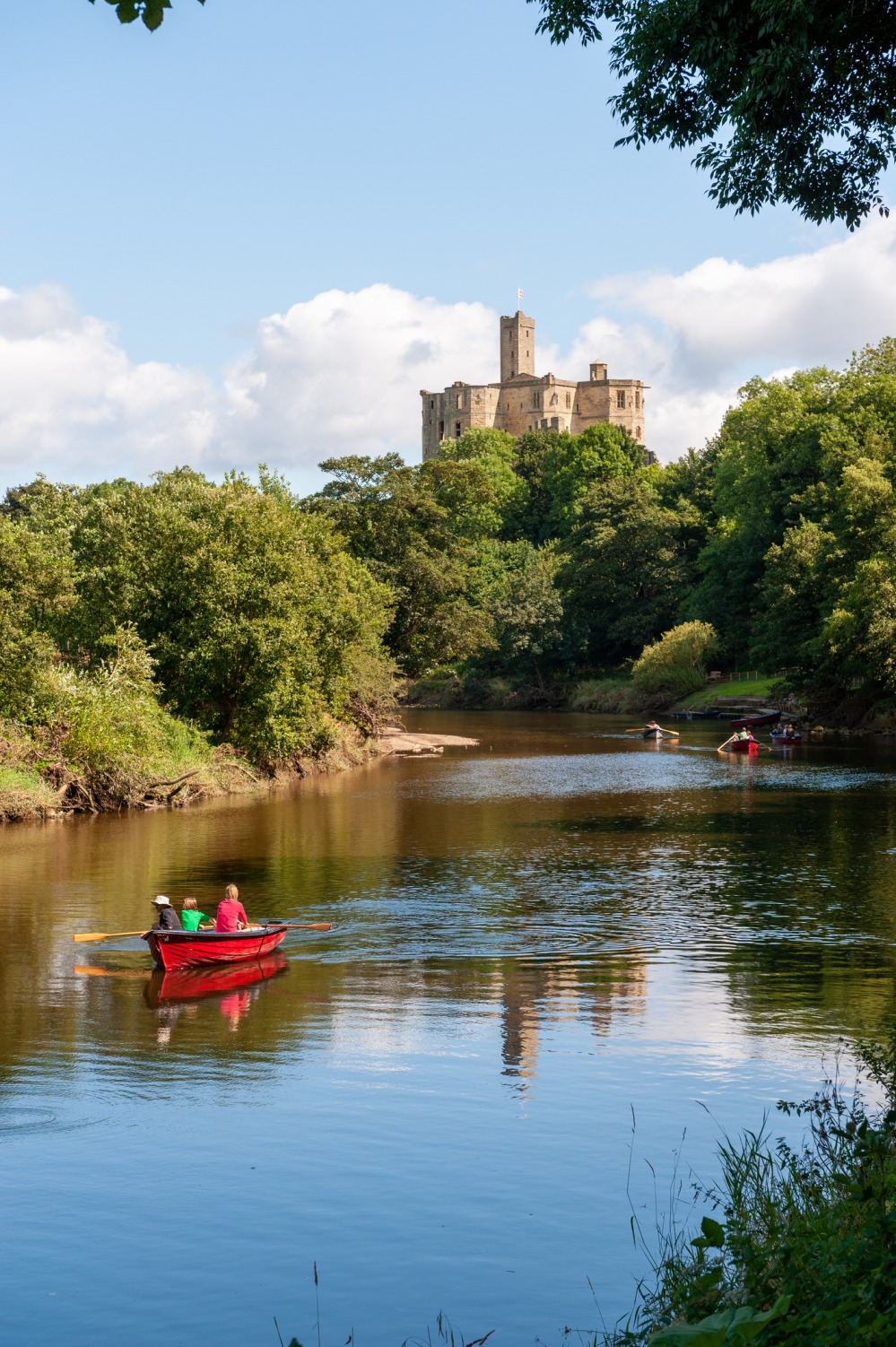 Base Camp
Coquet Cottages has a range of homely options in this area including Lyndhurst House, an incredibly spacious, coastal five-bedroom cottage, just on the edge of Alnmouth village – perfect for those wanting peace and quiet. St Valery is an award-winning (dog-friendly) B&B in the village, and The Red Lion pub has some coastal-inspired rooms above the bar. Coquet Cottage is a cosy stone-built cottage, sleeping four, with views over the River Coquet, whilst Warkworth House Hotel has contemporary bedrooms, a popular restaurant and bar. Coastal Retreats also has a great selection of luxury, individually-styled cottages to choose from for your perfect stay along this stretch of coast. If you're hoping for water-sports, Amble's Marina is the perfect base for you, where Coastal Retreats' Quayside apartment overlooks the marina, or head to The Nelson for a dog-friendly, Scandi-style retreat with harbour views.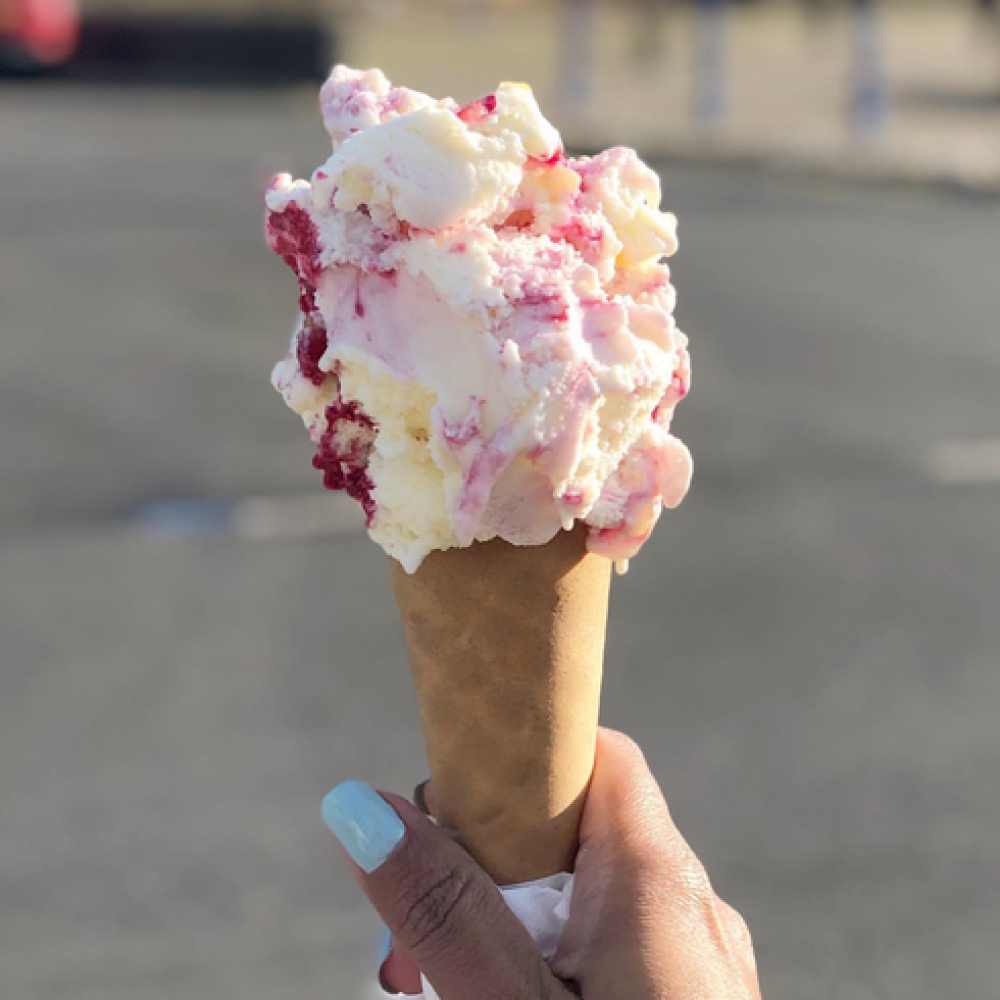 Perfect Weekend
If you're staying in the area, drop into the revamped Scott's of Alnmouth for breakfast, or a hot drink and a slice of homemade cake before popping into The Aln Gift Shop and Gallery to treat yourself to a nautical souvenir. If you're into art, head to The Old School Gallery to browse a variety of original artwork and see their regular exhibitions. Don't forget to sample some delicious wood-fired sourdough pizzas from BOX Pizza found in The Old School Gallery carpark. Visit the beach when the tide is out to capture the picture-perfect views across the sweeping sands. Catch your breath in The Village Tearooms, where you can refuel on coffee and cake surrounded by charming vintage decor. Fancy something a bit stronger? Make a pit stop at The Red Lion for a pint of locally-sourced real ale in their beer garden overlooking the estuary, or visit the family-run Bistro 23, a tearoom by day and bistro by night, based in an 18th century building with many of its original features. For keen golfers, there's a nine-hole course in Alnmouth but if you're up for more of a challenge head just a mile north to Foxton Hall, which boasts the fourth-oldest golf club in England overlooking the beautiful Alnmouth Bay.

There are plenty of routes in the area for walkers and cyclists to enjoy too. Take on the popular three and a half-mile route from Alnmouth, south along the coast towards Warkworth. Don't forget to visit The Greenhouse here for unusual interior gifts, and find the perfect present at Grays. Refuel at Bertram's Café, serving homemade cakes and scones, as well hearty soups and main meals, and inspect the majestic ruined medieval castle, before setting off along the riverbank south to Amble on the mouth of the River Coquet. Take a time check at the Amble Sundial – the largest gnomon in Europe – and follow the Town Trail before relaxing by the marina. At the Coquet Shorebase Trust there's plenty of fun to be had on the water (including canoeing, kayaking and even power-boating) and you need to treat yourself at Spurreli, the hugely-popular boutique ice cream parlour. Based in the Old Chandlery, they create the most innovative of ice creams and sorbets, and there are vegan ice cream options available too. Cross the road to see how the Harbour Village has been regenerated, with modern artisan pods now home to a variety of art, crafts, food and drink, and – if the sea air has got your tummy rumbling – check out The Old Boathouse for its scrumptious seafood platters or Sea & Soil for some meatier options. Don't forget the rustic Fish Shack where you can enjoy stunning waterside views with your food.
Amble is also home to the UK's only puffin festival, inspired by the colony of 36,000 birds on Coquet Island. Enjoy a cruise and see if you can spot the UK's rarest seabird – the Roseate Tern – as you sail past the island's 80-foot lighthouse, whose first keeper was Grace Darling's big brother.
The medieval Warkworth Castle is our highlight of this beautiful area – you may have seen it from afar but it's even more majestic up close. Casting a shadow over the River Coquet, it is famous for being the ancestral seat of the Percy family and it's not often you'll get to visit a castle that Shakespeare wrote about. Be a king or queen for the day, wander the circuit within the towered walls and imagine the lavish lifestyle of the Percys with a visit to the Duke's Rooms. If it's open when you visit, don't miss the chance to visit Warkworth Hermitage – a 14th century chapel hewn from the rock face and accessible only by boat. You might even be able to spot seals and otters swimming up to the curious, cave-like chapel.