Ambleside or Antigua: Here's What to Wear
Whether your heading to Ambleside or Antigua, here's what you should be wearing
Drawn by the dramatic scenery punctuated by picturesque waters, the Lake District is one of the most popular places for a staycation. Perfect for those who prefer a more active holiday, it's the place to go hiking, biking, and of course swimming. Just be prepared for a constantly-changing weather forecast.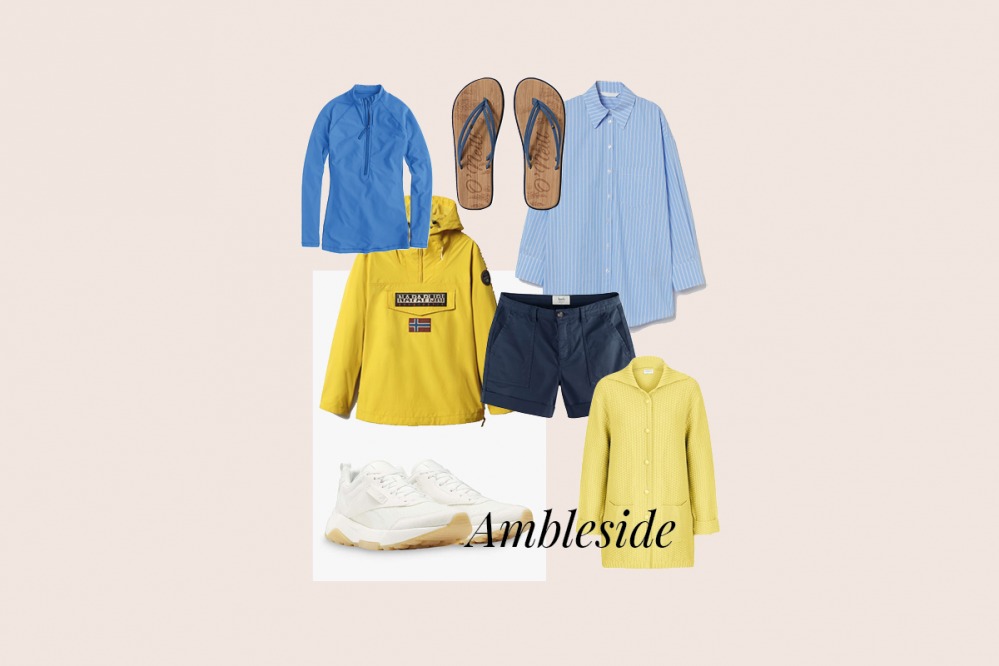 Ditsy Flip flops, £28.99 O'Neill stockists regionwide
Rainforest jacket, £160 Napapijri at Jules B, Jesmond julesb.co.uk
Portofino knit cardigan, £295 labecalondon.com
Cotton stripe shirt, £19.99 H&M, branches regionwide
Rash guard vest, £84 and bottoms, £34 crew.com
Chino shorts, £45 hush-uk.com
Fuelfoam trainers, £55 Reebok, stockists regionwide
This Caribbean island's palm-fringed beaches are ringed with coral reefs. One of the most beautiful of the islands, with crystal-clear waters and bleached white sand set against a mountainous backdrop, this tropical paradise has 365 beaches – one for every day of the year.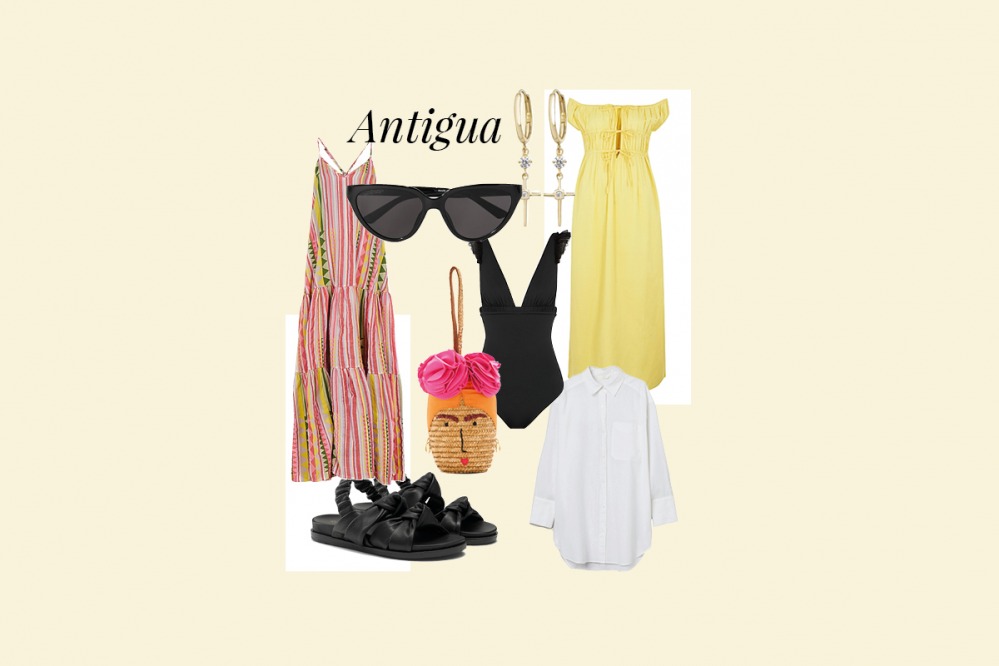 Cat's Eye sunglasses, £190 Balenciaga, stockists regionwide
Oversized linen shirt, £24.99 H&M, branches regionwide
Off-the-shoulder midi dress, £110 gimaguas.com
Gold crucifix drop earrings, £75 David Summerfield, Metrocentre and Chester-le-Street davidsummerfield.co.uk
Black ruffle swimsuit, £225 morenoir.com
Striped maxi, £320 Devotion at atterley.com
Beach bag, £29.99 Zara, Metrocentre
Knottie leather sandals, £145 RussellandBromley.co.uk