The Benefits of a Career in Horticulture
Enlightening us about the benefits of a career in horticulture, East Durham College's Paul Flynn talks aspirational gardening, agricultural affluence, the natural wonders of our native soil and why you should get involved
Over the last couple of years we have learnt to find a deeper appreciation for the natural world around us – even in our own back gardens. It effects our lives in essential ways, including what we eat, the quality of the air we breathe, and the sense of peace it brings to live in beautiful surroundings. This appreciation is best experienced through the joy of cultivating, a joy that Paul, a veteran Agricultural Field Officer and the current Director of Farm and Commercial Activity at East Durham College's Houghall campus, knows very well.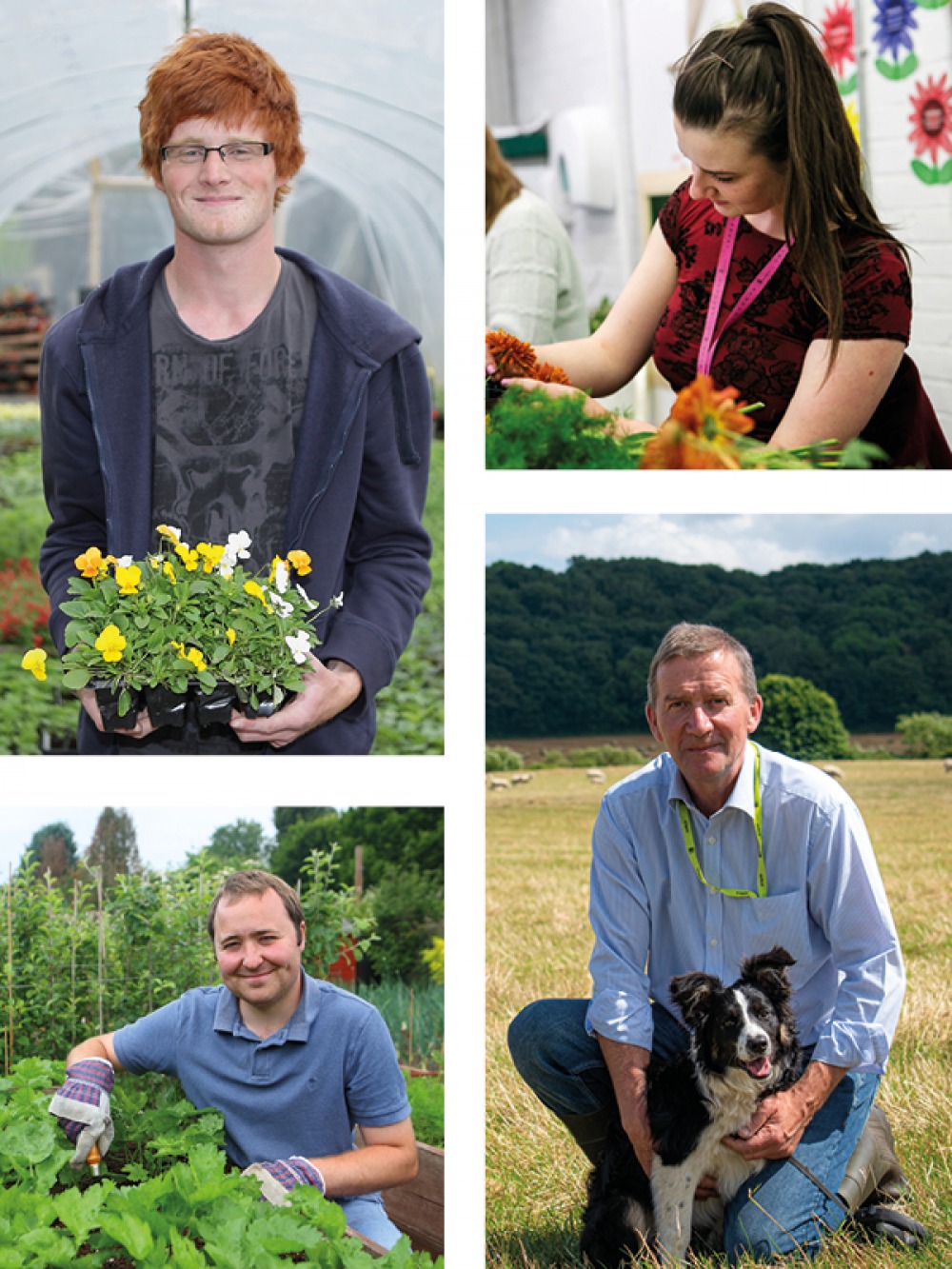 The agriculture and horticulture department on the campus has recently undergone a £12,750,000 development, creating the perfect space to educate us on the benefits of a career in growing.
'I started at East Durham College six months ago as Director of Farm and Commercial Activity – that includes all of farming, all of horticulture, and my goal in particular is to reinstate horticulture so we can put it back on the map as a career in focus,' Paul explains.
'For me the biggest benefit of a career in horticulture is the feeling you get by connecting with our most basic human needs – creating food and giving life to plants. It's fundamental to our existence. You can constantly remind yourself that you are fulfilling one of our most crucial needs as a society,' Paul continues. 'As an industrialised society we find we often lose our human connection to growing, when fundamentally connecting to growing and cultivating is something we can all enjoy. Emotionally there's this joy in watching something as small as a seed germinate, emerge, grow, flower and produce. That is always so exciting to me.'
It's clearly a labour of love for Paul, but it can also be profitable in the right hands with the right opportunities. 'Horticulture gives you the unique opportunity to take a very rewarding passion and turn it into a thriving business. The returns of investment per acre when working in horticultural markets are not recognisable by any other industry,' he says.
One of the ways East Durham College prepares students for a career in the soil is through an apprenticeship programme.
'At East Durham College we operate a very successful apprenticeship programme in horticulture,' says Paul. 'I've started to reinvigorate our wonderful green spaces, including some lovely Victorian beds for planting. We're renovating the glass houses, electronics, heating, venting, etc,' he explains. 'We're even advertising for staff starting early September to reinstate some brilliant full-time horticultural courses for our diverse range of students.'
It's clear that Paul takes pride in the campus' green spaces that are shared with students, which include a rare pinetum and arboretum. 'It's a hugely historical campus and great to see life return to it after the pandemic,' he says.
Paul is passionate about the benefits that growing-based careers give back to our local communities, placing students in a unique position to be emotionally and personally profitable to those willing to learn the trade.
'Especially since the pandemic, people have been forced to look to their own immediate environment to find beautiful natural spaces. Since we can't just jump on a plane, it's made us appreciate what we have and also made us expect more from it. It's encouraged us to ask questions like, "how can our local neighbourhood be improved?" and "how can we make our towns look more diverse in nature?" and that's brilliant!' Paul exclaims.
'It's a chance to create great things, great things that you just can't buy. I still can't buy food that tastes as good as what I can grow'
East Durham College revels in community-focused activity. 'We have lovely projects where we work with adults with a range of needs to help them connect to their communities through gardening. The community will always be at the heart of what we do when it comes to horticulture and I want the quality of what we deliver to be completely modernised and relevant to our community interests. We need to deliver what the region needs from our growers, then we can continue to cultivate a real culture of excellence around horticulture and growing.'
And if you're thinking that our North East climate may not make it the best place for growing – think again. 'The North East is often thought of as being quite cold and challenging – it's actually the best place to grow in the UK. It has record yields of wheat!' says Paul. 'We might not be the warmest part of the UK, but we have the beautiful combination of light and temperate climate that extends the seasons. Until very recently, the record yield for wheat was in Northumberland because we get such long and consistent seasons there. Plants aren't forced into flowering and fruiting, they prolong their growth to create an amazing quality product. It's also moderated by good rainfall and clear skies. It's perfect!'
If you're interested in a career in growing, learn more about East Durham College's course opportunities at eastdurham.ac.uk