The Best Cafés in the North East
Cakes, coffee and creative takes on classics – here are the local cafés we love.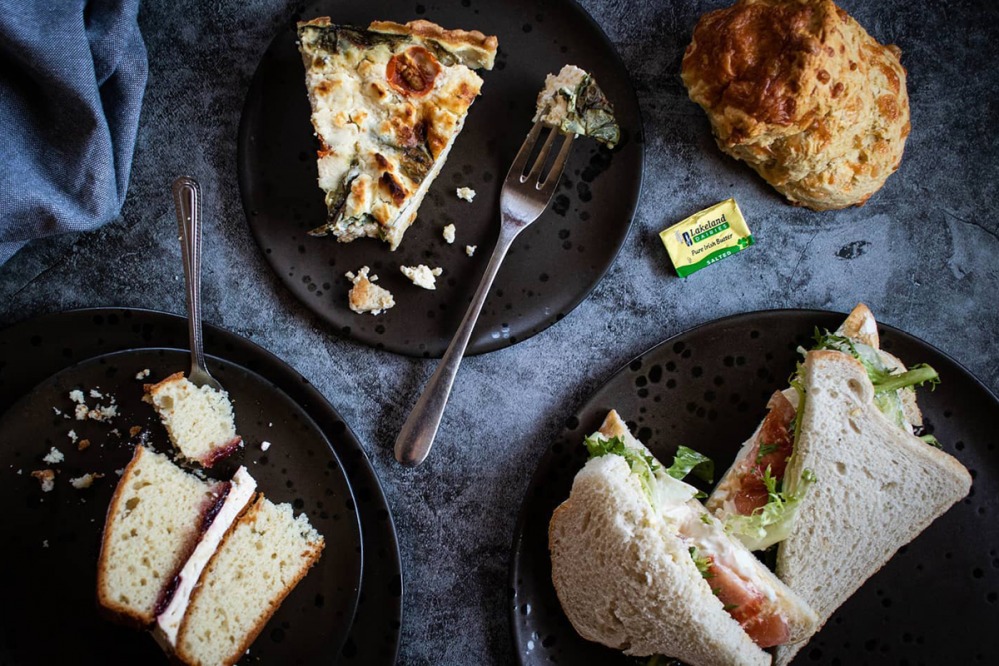 2–4 Riverside, Felton NE65 9EA
01670 787090

Rothbury Road, Longframlington NE65 8AE
01665 570760

Farne Road, Shilbottle NE66 2XX
01665 575253

runningfoxbakery.co.uk

This well-known and much-loved artisan bakery-cum-coffee shop serves hearty breakfasts, delicious lunches and afternoon teas alongside freshly-baked goods, bread, homemade cakes and ready-made picnics to takeaway. Best known for their generously-portioned afternoon teas, The Running Fox have three outposts in Northumberland, so take your pick.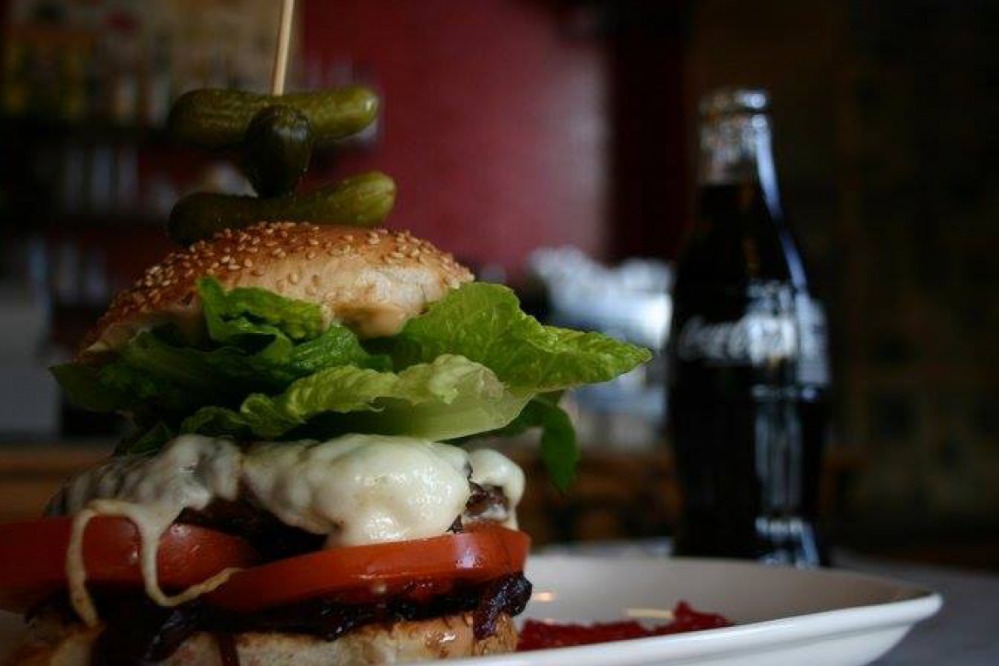 200 Heaton Road, Newcastle NE6 5HP
0191 265 9920
butterflycabinet.com

This popular Bohemian, art-filled café serves burgers and breakfast in plentiful portions, with all the right ingredients to shake off hangover hunger. You can't book but luckily their breakfast menu is served all day, every day, (lunch is from 11am) and if you're especially hungry, the USA hits the spot every time: stacked buttermilk pancakes, bacon, sausages, hash browns and maple syrup – or you can make your own breakfast, adding anything from mushrooms to white pudding and hollandaise to your sausages and bacon. Our choice? Ranch Eggs; toasted muffin with three poached eggs, salsa, halloumi and ranch dressing.
Bluecorn Bakery Café
Wellington Square, Stockton TS18 1NA
01642 533366
facebook.com/BluecornBakery
The Bluecorn Bakery is an independent family business based in Norton and Stockton. They have been supplying the local community for almost a decade with products that are baked fresh everyday – we love their sweet treats and tasty tarts. While we've been making the most of their takeout menu for years, this month they opened their café in Stockton town centre so locals can enjoy lunch or a coffee and chat indoors.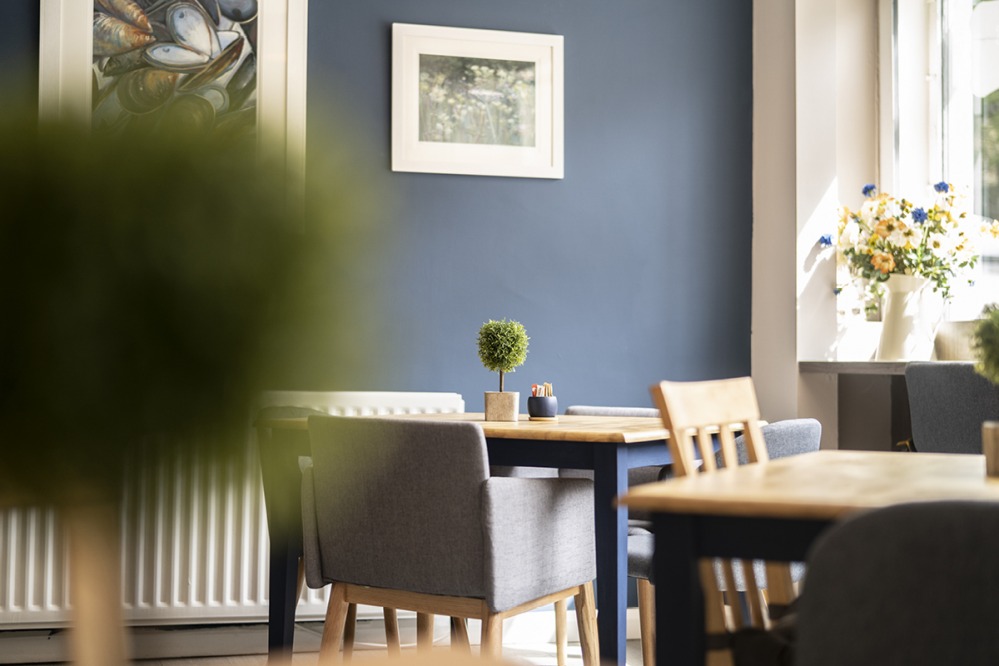 8 Front Street, Shotley Bridge, Consett DH8 0HH
01207 655100
isabellascoffeeshop.co.uk

From Tuesday to Saturday, Isabella's is your go-to coffee shop in the heart of Shotley Bridge. Here it's all about homemade and locally-sourced food with a menu focused on fresh, seasonal produce from local suppliers. Simply pop in for a tea or coffee, meet up with friends, sample some of their homemade scones and cakes, or celebrate something special with their classic afternoon tea (add Prosecco for an extra special treat). Don't miss out on their events – book clubs, art classes and knitting groups all await.
Kith & Kin
172 Park View, Whitey Bay NE26 3QW
0191 289 3465
kithandkinwb.co.uk
This popular artisan coffeehouse serves globally-inspired brunch and lunch options on Whitley Bay's Park View. Try the ricotta and strawberry sourdough French toast with a matcha latté to start your day off right. There are beers, cocktails and wine on the menu too if you're popping by for brunch or lunch ( it stays open until 4pm).

Carnaby's
Brownieside, Chathill NE67 5HW
carnabyscafe.co.uk
Sisters Caroline and Clare envisioned Carnaby's (just off the A1) while sipping coffee at the family dining table one day, and have since created a destination café where you can eat, relax and shop. After being closed for a while, they've switched on their coffee machine and they're once again sorting out their sausage rolls, salads and homemade treats for you to try.

Whinstone View Bistro
Great Ayton, Middlesbrough TS9 6QG
01642 723285
whinstoneview.com
Take a seat on the bistro terrace with its leafy canopy and enjoy the down-to-earth, homemade menu of hearty breakfasts and light bites here. We love the hint of spice on the lunch menu with Malayan curry, Thai noodles and jambalaya on offer. There's a dedicated smaller portion menu for your little ones.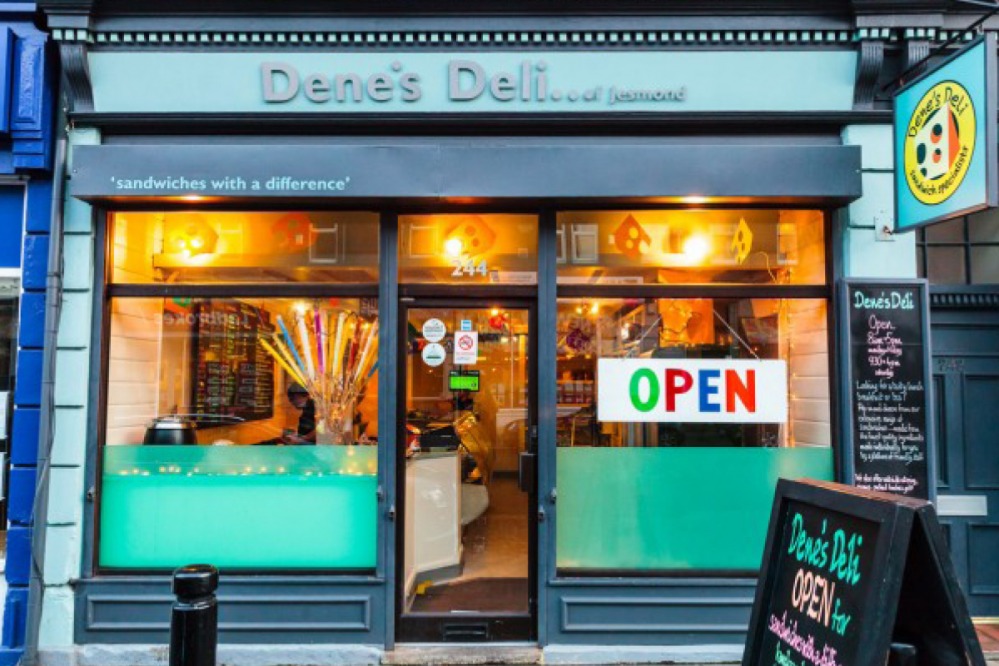 244 Jesmond Road, Newcastle NE2 1LD
0191 281 8200
denesdeli.com

In the heart of South Jesmond, Dene's Deli are proud to be award-winning, having served our region for more than 25 years. It's long been the place to go for those in the know, and if you're seeking something new for lunch, you're encouraged to customise your own sandwich or salad bowl down to the finest detail here. Always on hand to help, the friendly team will guide you through their huge menu which has everything from a simple ham and pease pudding bap to an exotic 'Iggy's Smokey Cokey' (chicken, lime mayo, bacon, melted applewood cheese, pineapple, rocket and tomato) sandwich.
The Mule On Rouge
17 Bridge Street, Berwick TD15 1ES
facebook.com/themuleonrouge
This café and deli supports local, ethical produce with its vegan, veggie and gluten-free goods. From traybakes to cheesecake and haggis Scotch eggs to sausage rolls, there's something for everyone to try, with plenty of meat alternatives. And you'll always find something unique here; vegan white chocolate, sweet wasabi and almond traybake anyone?

The Copper Kettle Tea Rooms
21 Front Street, Bamburgh NE69 7BW
01668 214315
copperkettlebamburgh.co.uk
This lovely tearoom has a friendly atmosphere, and offers a range of teas and coffees plus scones, cakes and sandwiches, all made fresh in the café on a daily basis – perfect for refuelling after a morning on the beach. Whatever you pop in for, why not chill out in the patio garden (if the sun allows)?
Flat White Café & Kitchen
21A Elvet Bridge, Durham DH1 3AA
40 Saddler Street, Durham DH1 3NU
0191 384 0725
flatwhitekitchen.com

Flat White has been a staple in Durham among students and locals alike since 2010. The pancakes here are more than worth the queue to get in – fluffy ricotta-style served with fresh fruit, maple syrup and cinder toffee butter. Their Saddler Street outpost is just as popular, where they serve classic brunches – try their avocado on sourdough toast with chilli, feta and coriander.