Celebrate Coffee Week with the Best Local Roasters
From the 18th–24th October we celebrate UK Coffee Week
and what better way to do it than to grab a cup of the black stuff from some of the best independent retailers in the North East.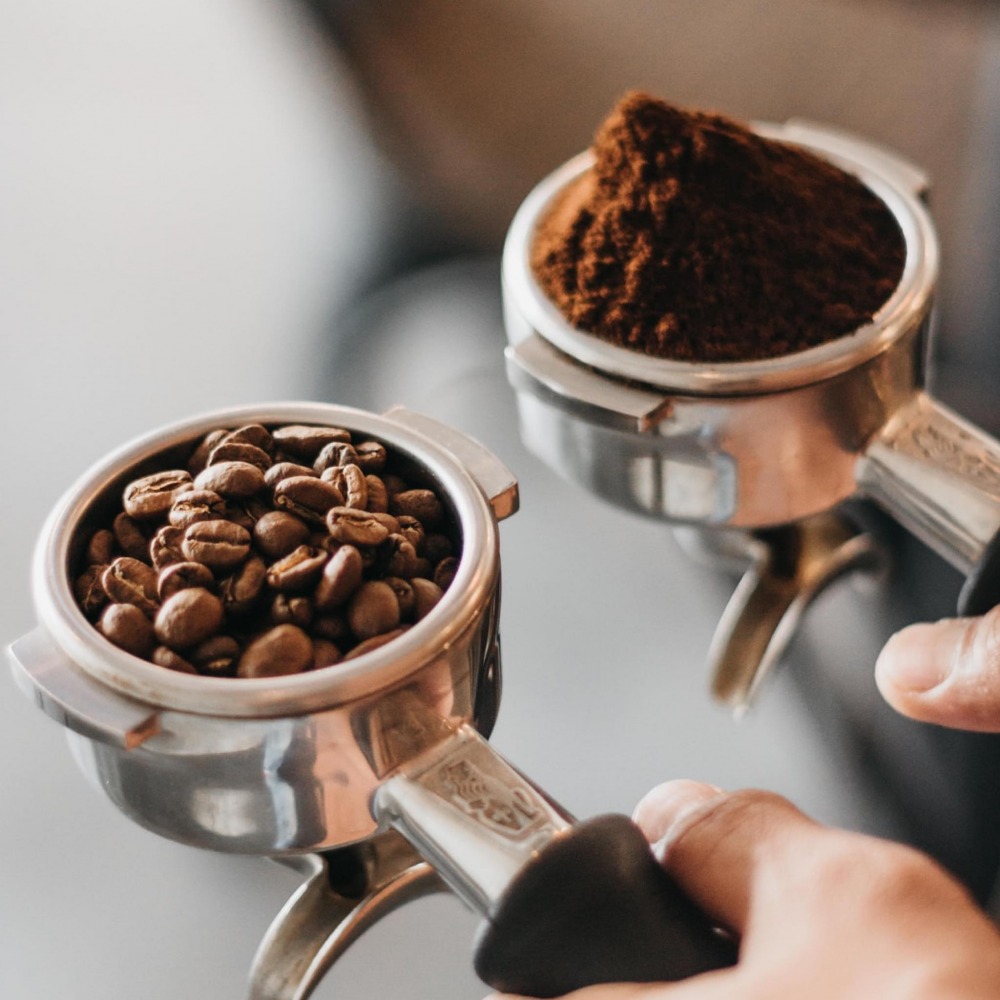 ROOST COFFEE ROASTERS
This family-run, small batch coffee roaster is all about sourcing ethical beans and using eco-friendly technology to roast. Whichever way you prefer your coffee, ROOST Coffee Roasters will have a blend or bag for you – from espresso blends that are roasted at higher temperatures and at a slower rate to caramelise the beans, to varieties sourced from Brazil, Ethiopia and El Salvador giving notes of hazelnut, chocolate and fruity flavours. Visit their website to get your hands on some freshly-roasted beans, or visit the Malton espresso bar and retail shop.
Unit 6, Talbot Yard, Yorkersgate, Malton YO17 7FT
roostcoffee.co.uk
NORTH STAR COFFEE ROASTERS
Proud to be the first roasters in Leeds dedicated to providing coffees of the highest quality by working with speciality-focused producers all over the world, North Star Coffee Roasters have been offering delicious blends and single roasts since 2013. Coffee enthusiasts will love the varieties here – from aeropress, chemex and espresso, to French press, pour over and stove top, North Star has coffee ready for all forms of brewing. Visit their website for coffee that has been harvested around the world – our favourite is the Burundi Izuba Washed for its zingy notes of grapefruit and berries, balanced with hints of butter and digestive biscuits, making this the perfect morning brew. Or pop into the North Star coffee shop to sample a cup of the black stuff first hand.
Unit 32, The Boulevard, Leeds Dock, Leeds LS10 1PZ
northstarroast.com
SMITH ST. COFFEE
Following a trip to Australia, Smith St. Coffee was born in 2015 from a desire to emulate the style of coffee that owners Trev and Dave sampled in Melbourne. At Smith St. all coffee beans are speciality grade arabica and are roasted to order, which maximises freshness and taste. If you're unsure about which coffee to go for, order the tasting flight and receive 10 full, or five half flights of coffee either in single origins or core blends. If you know your coffee well and are wanting a taste of something new, we recommend The Don seasonal espresso blend for a hazelnut, apple and chocolate flavour profile.
30 Scotland Street, Sheffield S3 7AA
smithstreetcoffeeroasters.co.uk
PUMPHREY'S COFFEE
From freshly roasted coffee to instant blends and everything in-between, these coffee masters have been blending and roasting since 1750 and clearly have a great depth of knowledge to share with you if you're uncertain of which coffee to try. Head to their coffee centre and brewing emporium in the Grainger Market to find pick up a bag of beans and a hot brew for the road, or visit their website to purchase some delicious blends – with over 50 types of freshly roasted beans there's something for everyone's palate.
50–53 Grainger Market, Grainger Street, Newcastle NE1 5JE
pumphreys-coffee.co.uk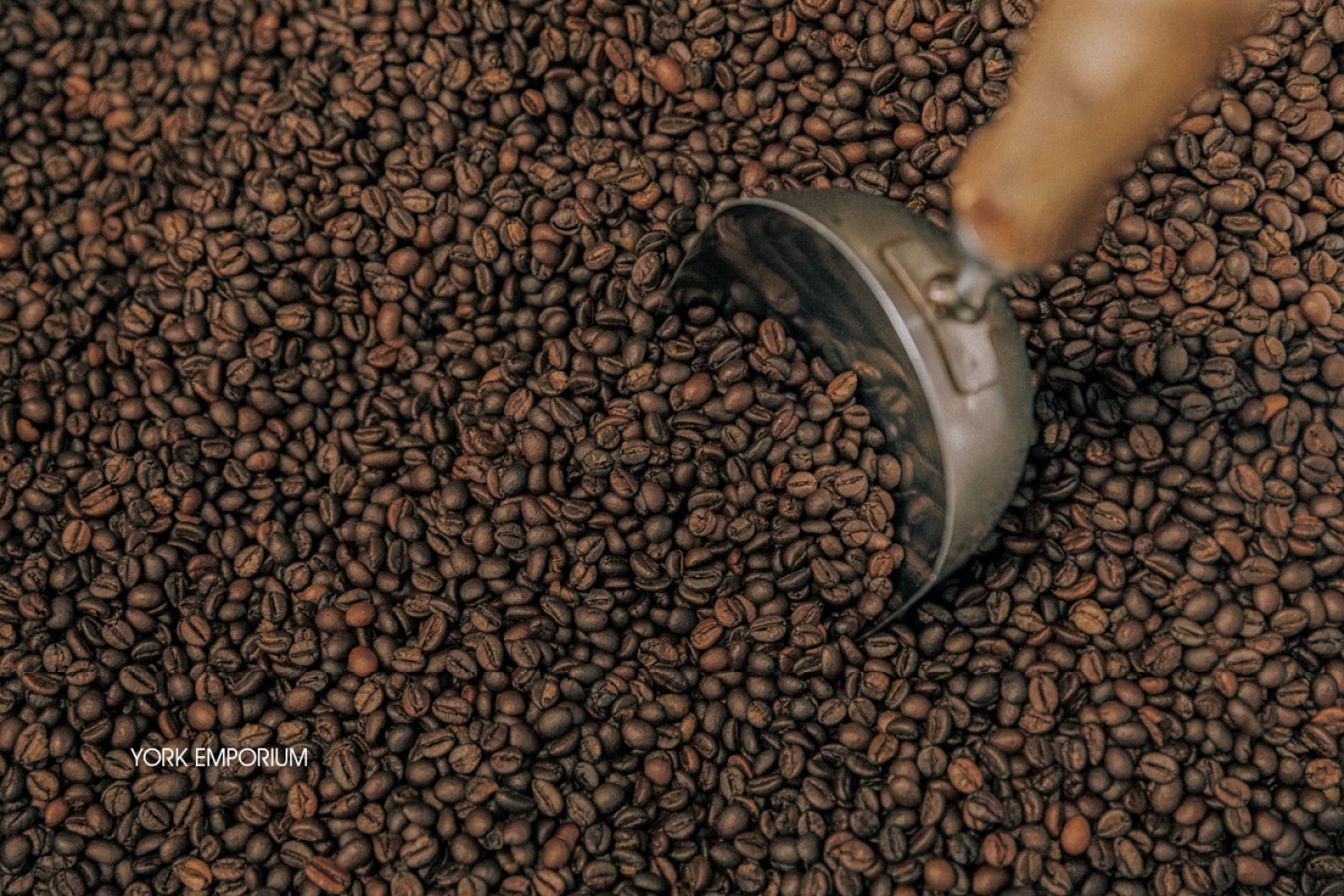 YORK EMPORIUM
If you're looking for great tasting, freshly-roasted coffee beans that can be delivered straight to your door look no further than York Emporium. With daily roasted small batches of coffee which have been ethically sourced from around the world, York Emporium craft the perfect balance between sweetness, acidity and body in each coffee blend. Look out for their After Dinner espresso which has a 50-50 ratio of decaffeinated and Colombian beans – perfect for a full-bodied drink with a rich taste but less of the buzz.
yorkemporium.co.uk
CARIBE COFFEE CO.
A family-run coffee roastery which specialises in specialty single origin beans is exactly what you'll find at Caribe Coffee Co. Proud of their connections with coffee farmers in Hondruras, this Morpeth-based coffee company roasts their coffee in their North East roastery and offer a range of flavours. Choose from a selection of coffees including the Microlot Jaguar which is a Caribe Coffee Co. best seller and offers notes of honey, almonds and passion fruit. This favourite has all the flavours a great cup of the black stuff should, with an intense full body that is sweetened by honey and fruity notes.
caribecoffeeco.com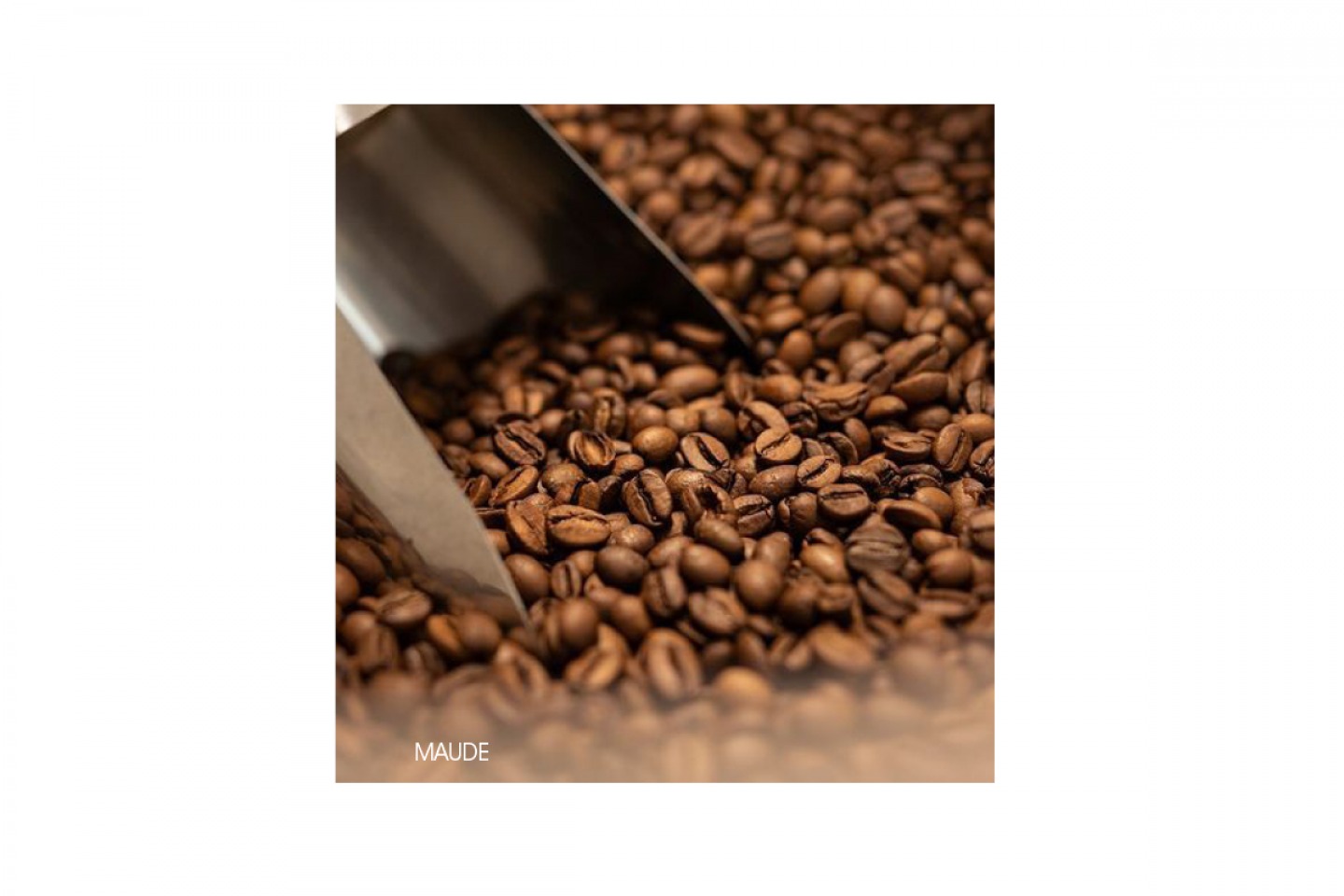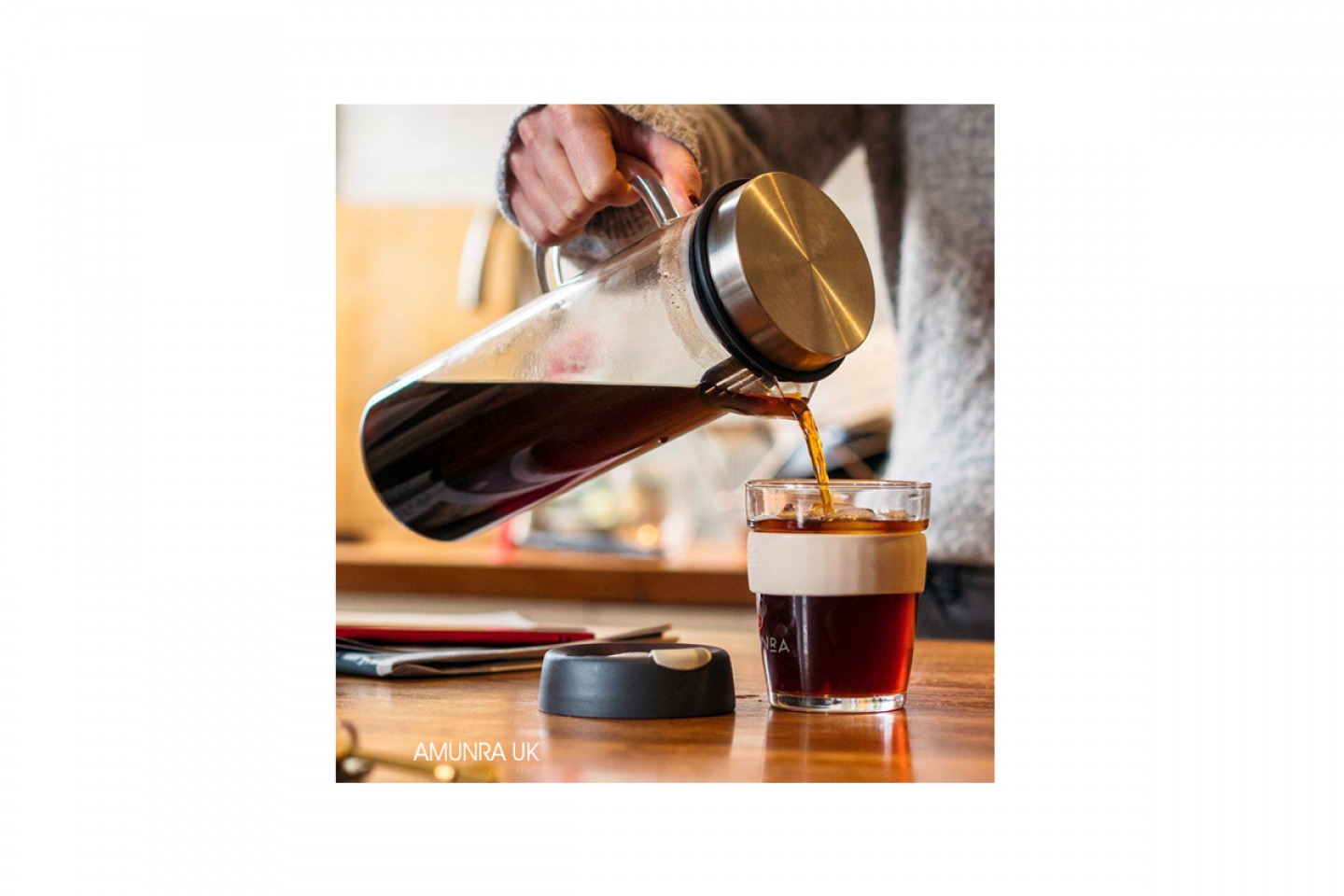 MAUDE COFFEE ROASTERS
Their premium quality coffee is just one reason to get your caffeine fix from Maude Coffee Roasters based in Leeds – the other is that they ethically source their beans from highly-traceable growers to ensure all points of the supply chain are treated fairly. With more than 25 years of experience in the coffee industry, Maude Coffee Roasters offer a seasonal subscription service where you can get your coffee delivered right to your door. Order via their website and never miss a coffee date again.
maudecoffee.co.uk
DIVINE COFFEE
These small-batch coffee roasters are all about creating the finest quality coffee. Using a flame roasting technique ensures maximum freshness and flavour, and the team behind Divine Coffee mix each different origin before roasting to maximise a cohesive tasting profile. We recommend their flagship blend, Fortuna (which means lucky in Portuguese), for strong, rich and nutty notes captured through a medium roast. Shop via the Divine Coffee website, or visit the roasters in store.
74 Micklegate, York, YO1 6LF
divinecoffee.co.uk
AMUNRA UK
If you're a coffee lover who is also into your sport, Amunra UK is the coffee roaster for you. The team of scientists behind the blend have created a coffee which has the optimal amount of caffeine to boost sports performance and aid recovery. Order a bag of the Ground Pure Performance coffee, or if beans are more your style you can also purchase them via the Amunra UK website. Want to know more? Head to livingnorth.com to read all about the benefits of coffee in sport.
amunrauk.com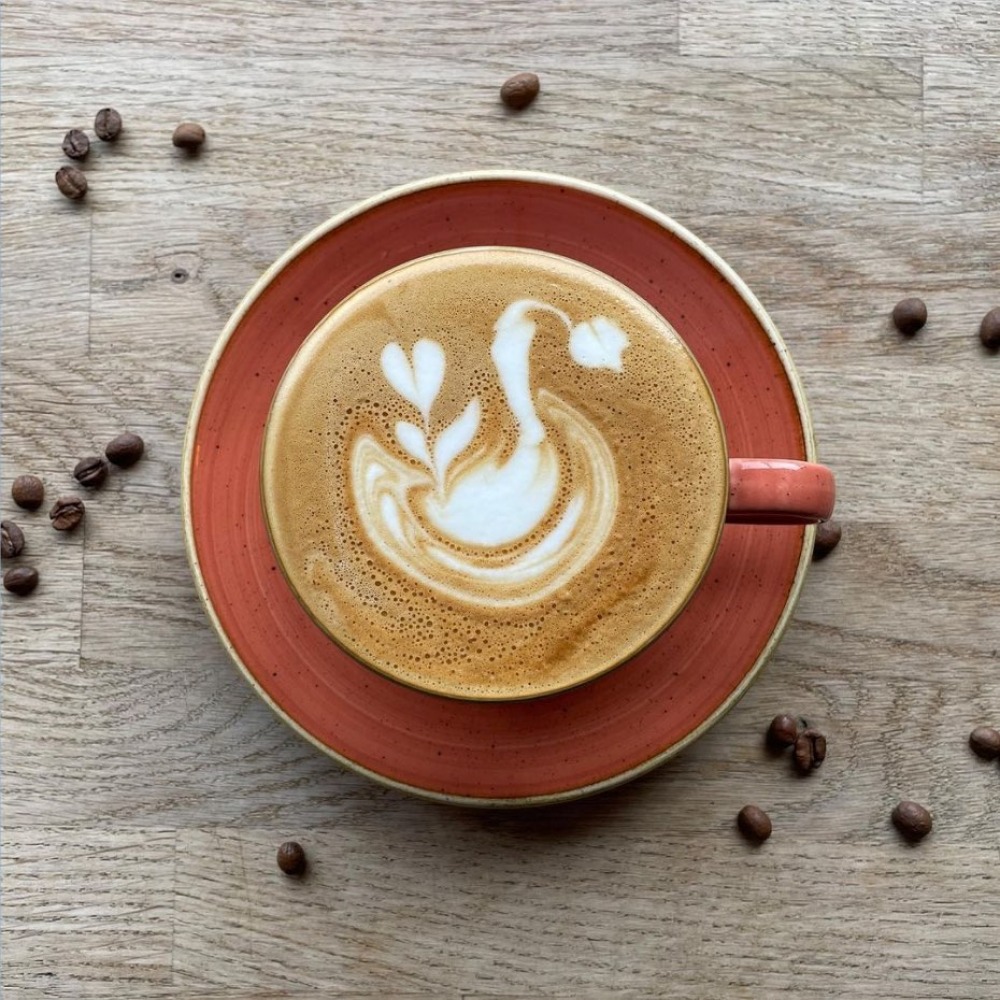 ROUNTON COFFEE
Multi-award winning, freshly-roasted coffee is exactly what you'll find at Rounton Coffee. The small team of coffee enthusiasts roast small batches of beans within their old granary building, which has been transformed into the fledgling roastery. A great team, alongside a passionate community, means Rounton Coffee are able to focus on more than just producing amazing tasting coffee: sustainability is also key here. Working with wholesale partners who share the same values as they do results in a responsibly traded speciality coffee that is a cornerstone to people's everyday lives. Look out for favourites such as their Granary Blend, which gives notes of chocolate, hazelnut and caramel.
East Rounton, Northallerton DL6 2LG
rountoncoffee.co.uk
BEANIES
If you're a lover of all things flavoursome, you need to be checking out Beanies flavoured coffee. Whether you're after a coffee that has notes of sticky toffee, or wanting a cup that tastes just like cherry chocolate, Beanies has something for everyone. What's more, these Darlington-based coffee retailers offer flavours that are sugar-free and low in calories too! Enjoy every last sip of these delicious coffee flavours with a guilt-free conscience. Shop online or get your coffee fix in stockists regionwide.
beaniesflavourco.co.uk
CASA ESPRESSO
This independent coffee roaster based in Bradford has been offering great tasting coffee for over 20 years. Providing premium quality coffees that are ethically sourced and meticulously tested are exactly what to expect from Casa Espresso. The hand-roasted Unione espresso blend is a firm favourite at this Yorkshire-based roaster and has won multiple awards for its great tasting creamy body with caramel and citrus notes.
casaespresso.co.uk
RINGTONS
Dating back to 1907, this family-owned business has been supplying great-tasting, luxurious coffee around the North East for years, and they still have a door-step delivery service. Offering a range of coffee such as beans, ground or instant, Ringtons have something for everyone. Look out for their Premium Gold Instant blend made from the finest Arabica beans, or if you like your coffee more intense, try the Fortissimo Espresso coffee beans for sweet and fruity flavours.
ringtons.co.uk
SHILO COFFEE ROASTERS
Based in Leeds, Shilo Coffee Roasters are passionate about ethically sourced coffee and making sure farmers are treated fairly for their efforts in growing amazing beans. The Hope Foundry blend offers notes of chocolate, caramel and honey alongside a hint of walnut biscuit which balances the body of the drink perfectly. If you're looking for a darker roast, we recommend the Indonesia Buntu Ledo blend which offers a blackcurrant leaf, sweet tobacco and rhubarb flavour. Choose to shop via the Shilo Coffee Roasters website, or visit their coffee shop to sample a flavour of their great tasting brews.
Mabgate Mills, Leeds LS9 7DZ
shilohroasters.com
TYNEMOUTH COFFEE CO.
Tynemouth Coffee Co. are small-batch artisan coffee roasters who deliver freshly roasted award-winning coffee straight to your door. Stocking an unrivalled selection of global blends, there's everything from chocolate, hazelnut and salted caramel notes, to fruity flavours such as the South America plum, dark chocolate and fig blends too. Shop a range of coffee flavours as well as machines, barista courses and coffee guides via their website, or find their locally roasted goods in shops regionwide.
tynemouthcoffee.com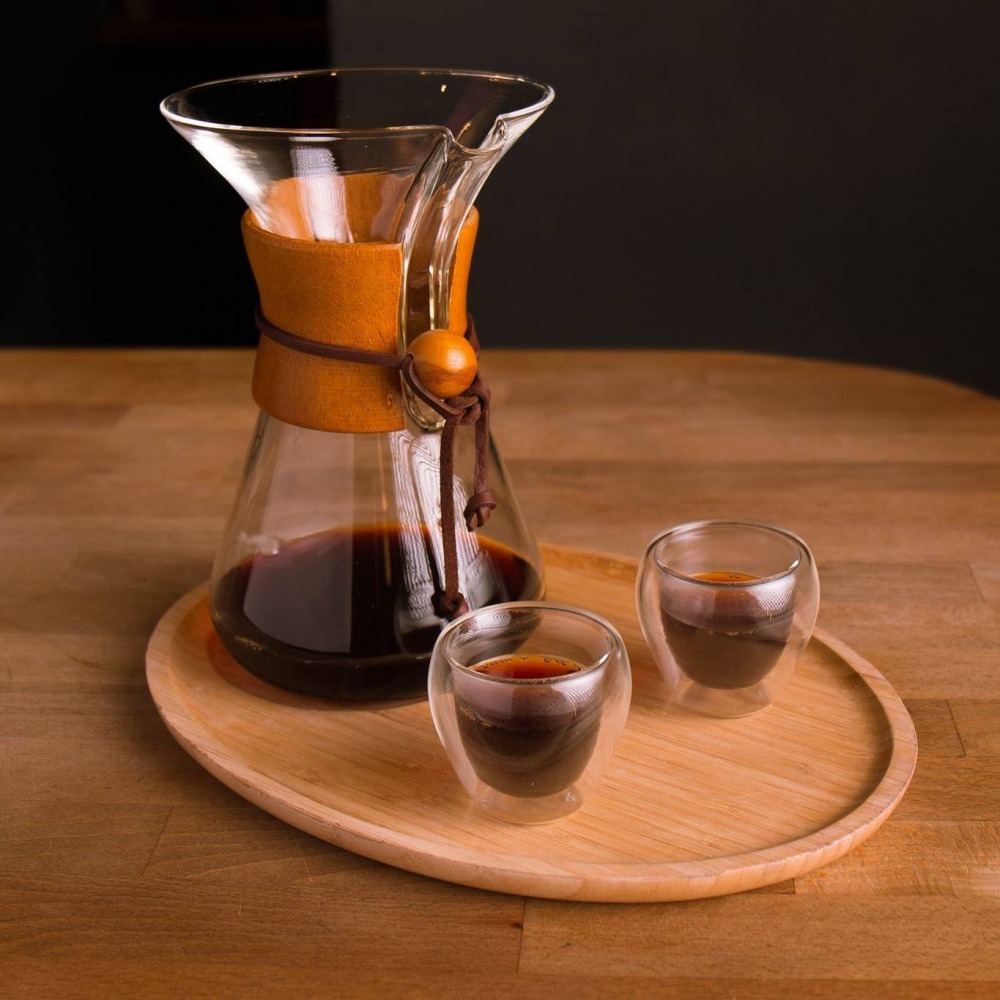 BEAN BROTHERS COFFEE COMPANY
Based in an old textile mill on the outskirts of Huddersfield, Bean Brothers Coffee Company offer small batches of speciality artisan coffee delivered straight to your door. Sourcing the finest beans from around the world, they prioritise the roasting process that brings out the very best in every bean's potential. Whether you're looking for a quality house blend, decaf, or single origin coffee, Bean Brothers Coffee Company have them all – look out for award-winning favourites including both Derek's seasonal espresso blends, as well as the Colombian Finca Las Mercedes on their website.
beanbrothers.co.uk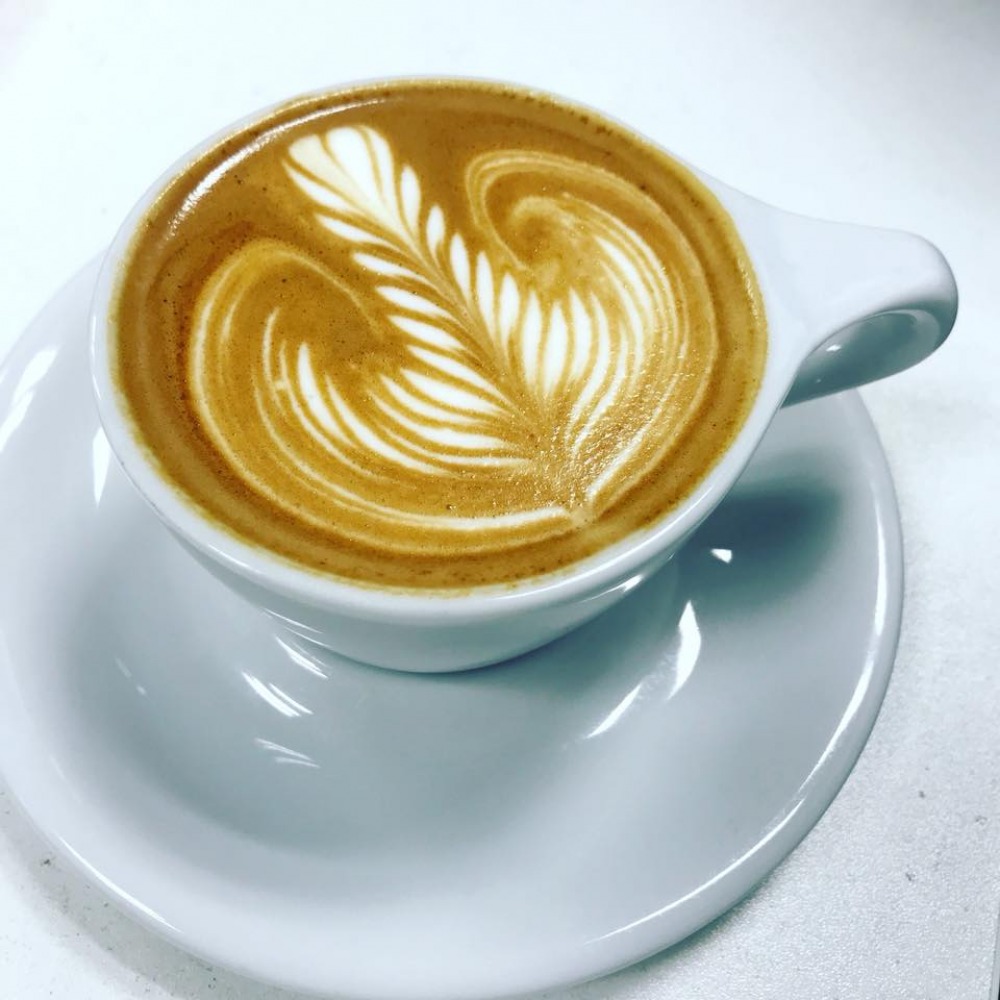 DARK WOODS COFFEE
Nestled in the West Yorkshire Pennines and surrounded by dramatic ancient woodland, Dark Wood Coffee are producing award-winning brews that offer something more than your usual caffeine fix. Roasting their coffee in a vintage Probat drum roaster in a Victorian textile mill, they create speciality-grade coffee that allows for a more distinctive flavour by using traceable and skilled coffee farmers from across the world. Visit their website and look out for the Good Morning Sunshine filter coffee blend which is bursting with toasty and nutty flavours, or try the Crow Tree speciality coffee for a dark roast with notes of the best single estate chocolate.
darkwoodscoffee.co.uk
CLOUD GATE COFFEE
Offering a taste of their delicious coffee in The French Press shop, these Yorkshire coffee roasters know that every cup of the black stuff should be outstanding no matter the budget or location. Whether you prefer a traditional breakfast-style blend, or just looking to widen your coffee palette with a raspberry roobios, Cloud Gate Coffee has something for everyone. Call into their shop, or visit their website and pick up everything you need for that perfect brew – from coffee blends to filters, chocolate flakes and coffee presses Cloud Gate Coffee have it all.
The French Press, 52 Market Place,
Thirsk YO7 1LH
cloudgatecoffee.com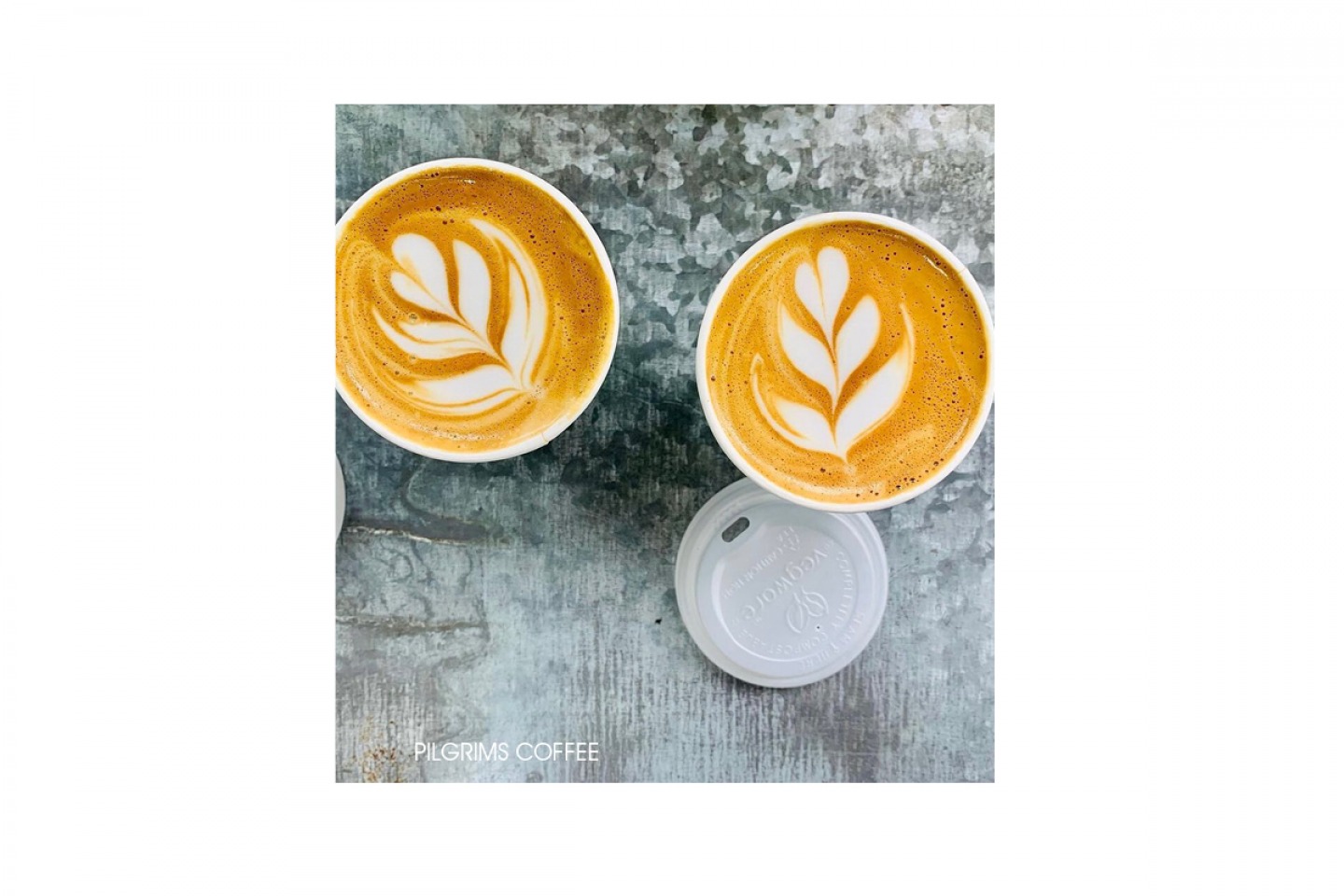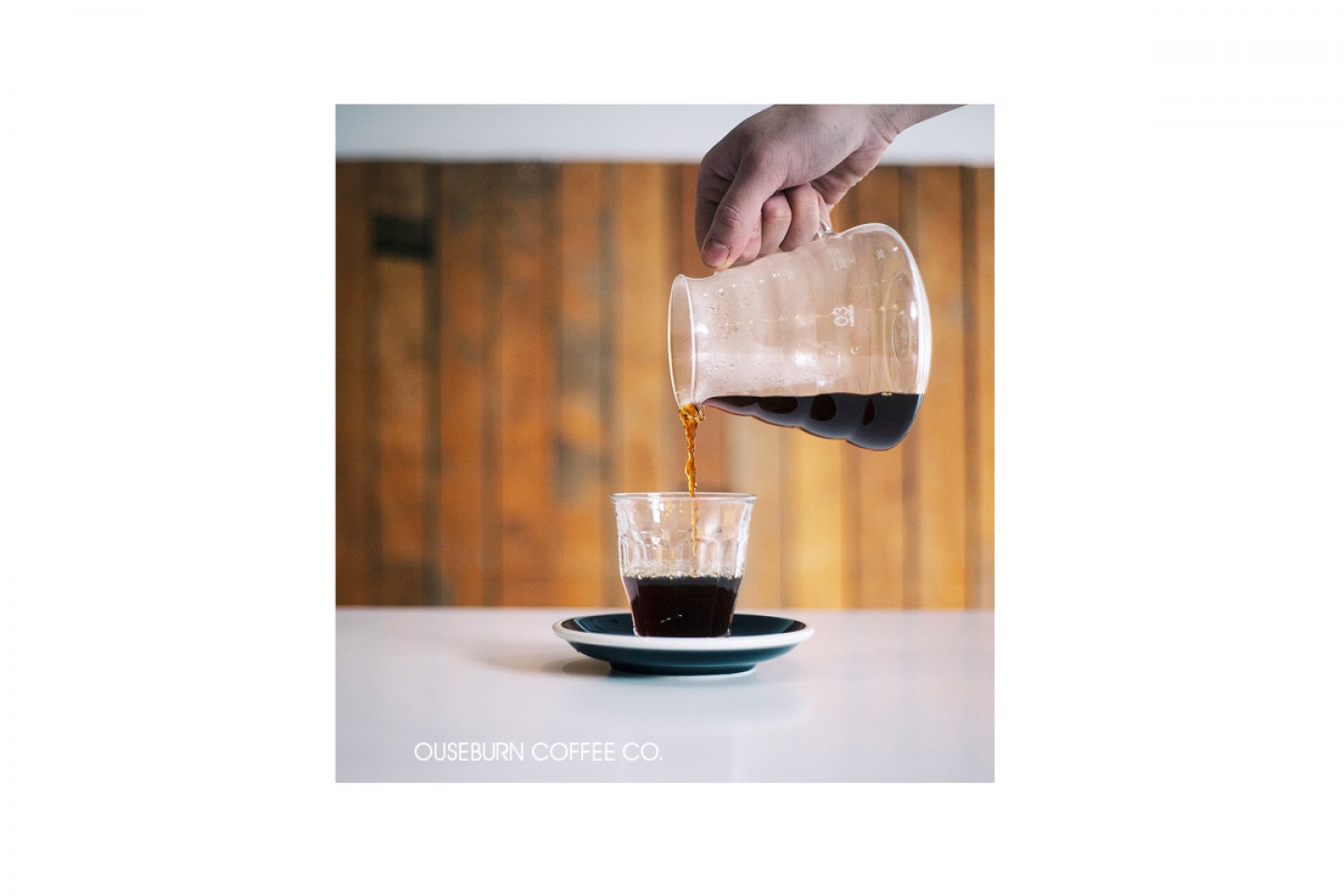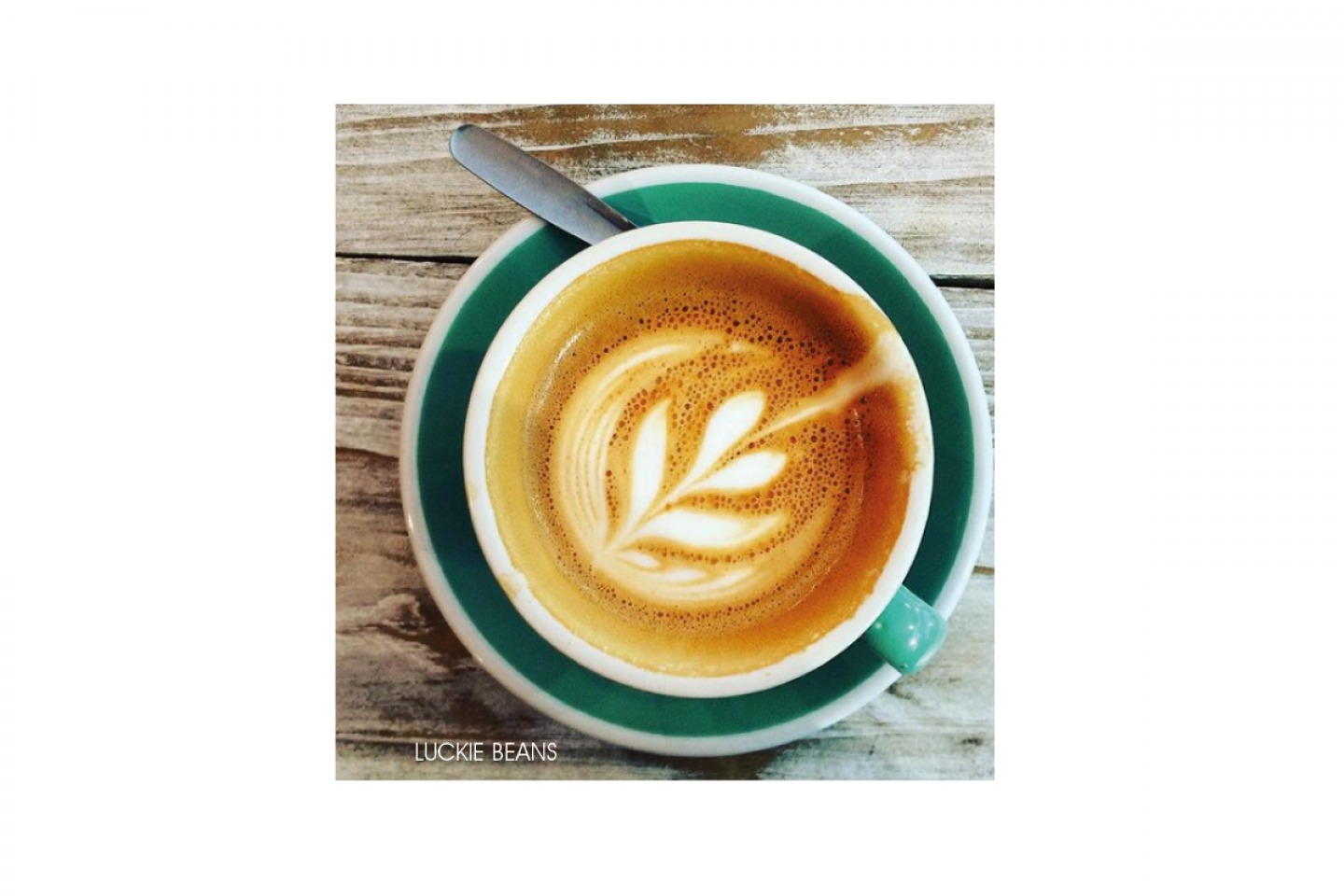 PILGRIMS COFFEE
This family-run, ethically-minded coffee roastery brings top quality coffee beans from around the world into the hands of UK coffee lovers. Located on Holy Island, Pilgrims Coffee offers a range of coffee using arabica beans roasted in their state-of-the-art roaster. Look out for The Holy Grail premium blend that is comprised of speciality grade, organically farmed coffees. Or try the Daily Bread blend made up of beans sourced from Brazil, Colombia and Ethiopia. Pick up a bag at the Pilgrims Coffee House located on the island, order via their website or find them in selected stockists regionwide.
Marygate, The Holy Island of Lindisfarne TD15 2SJ
pilgrimscoffee.com
LUCKIE BEANS
This award-winning coffee company roasts the smoothest of coffee beans in their 18th century roastery. Boasting ethically-sourced beans, which are roasted in small quantities to ensure attention to detail, Luckie Beans coffee roasters are dedicated to sourcing some of the world's best coffee. Offering individual bags, as well as letterbox subscriptions, this Berwick-based retailer has coffee-lovers covered. Choose between weekly, fortnightly or monthly coffee deliveries and never miss out on a caffeine fix again.
luckiebeans.co.uk
OUSEBURN COFFEE CO.
If you're looking for a high quality coffee that is ethically sourced and locally roasted, look no further than Ouseburn Coffee Co. Having established the business back in 2012, this small group of passionate coffee roasters and baristas dedicate themselves to offering unbeatably fresh produce of the highest quality available. Shop online, or pick up a bag of beans from their coffee shops in Jesmond and Fenwick Foodhall. Look out for favourite blends such as the Foundry No.1 for a signature espresso that is perfect for the everyday cup. Filter-lovers should pick up a bag of the Guji Ethiopia blend for notes of dark chocolate and berries.
Harvest, 91 St George's Terrace, Jesmond NE2 2DN
OCC Fenwick, Fenwick Food Hall, Newcastle NE1 7AS
ouseburncoffee.co.uk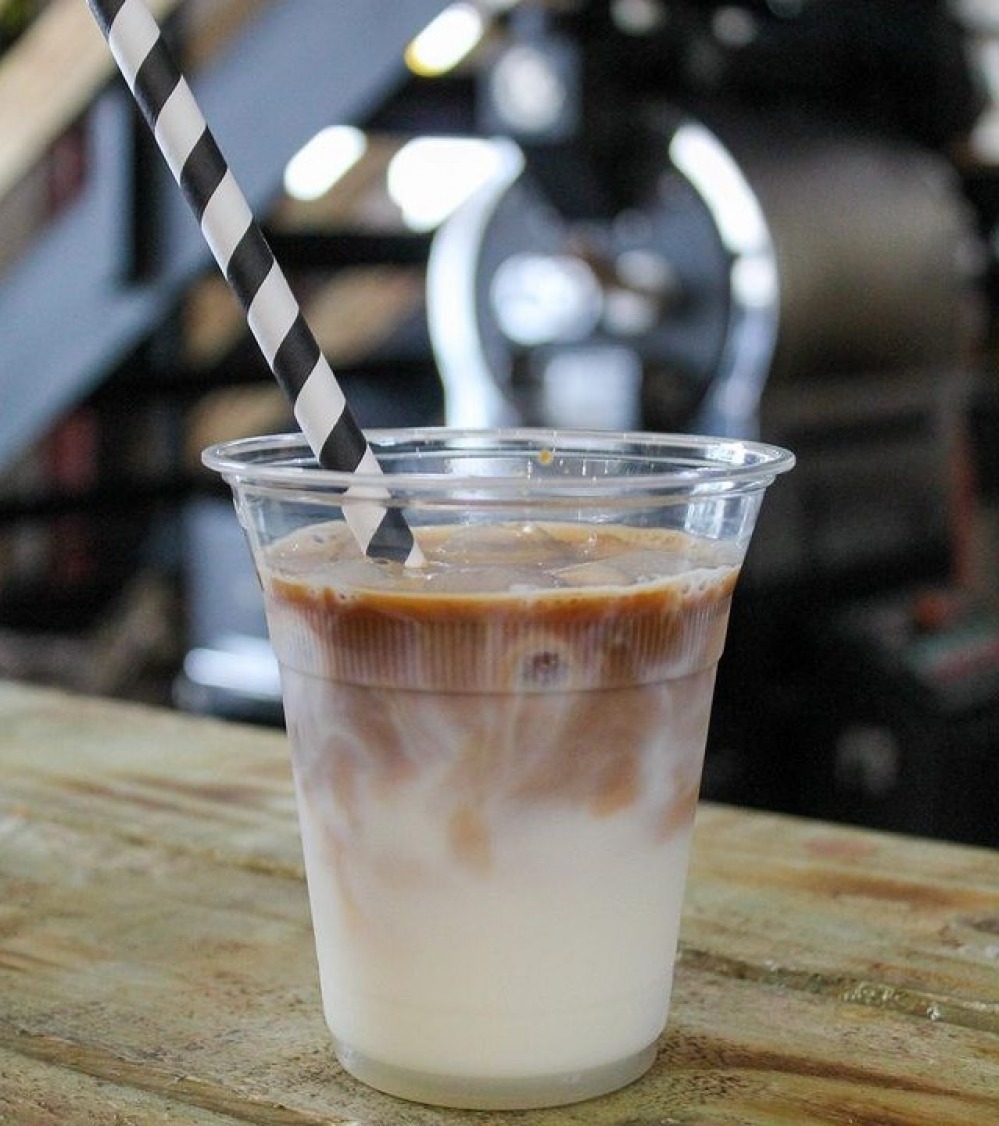 Northern Edge Coffee
Speciality-grade Arabica coffee, passionately roasted in small batches, is what Northern Edge Coffee is all about. Using a probate roaster allows the team at this Berwick-based roastery to pay close attention to each small batch, allowing the unique characteristics and flavours of the beans to come through. Look out for the latest blend, Silver Street, which has a single origin of medium roasted Honduras beans, giving notes of chocolate and hazelnut, followed by a cinnamon aftertaste. Shop online via their website or visit their many independent stockists around the region. If you want to sample the the good stuff first, head to Northern Edge Coffee House where coffee is served fresh from the on-site roastery.
7 Silver Street, Berwick upon Tweed TD15 1HU
northernedgecoffee.co.uk
FIKA COFFEE ROASTERS
Based in Durham, Fika Coffee Roasters offer green bean coffee which has been sourced from ethical importers who ensure not only a great tasting coffee, but that those who grow the beans are treated fairly. The team behind Fika Coffee Roasters only roast in small batches to give their customers the confidence that their coffee is as fresh as possible. Order a bag of the Colombia La Esperanza blend if you're a fan of a sweet flavoured coffee and enjoy the chocolate, red fruits and floral notes.
fikacoffeeroasters.co.uk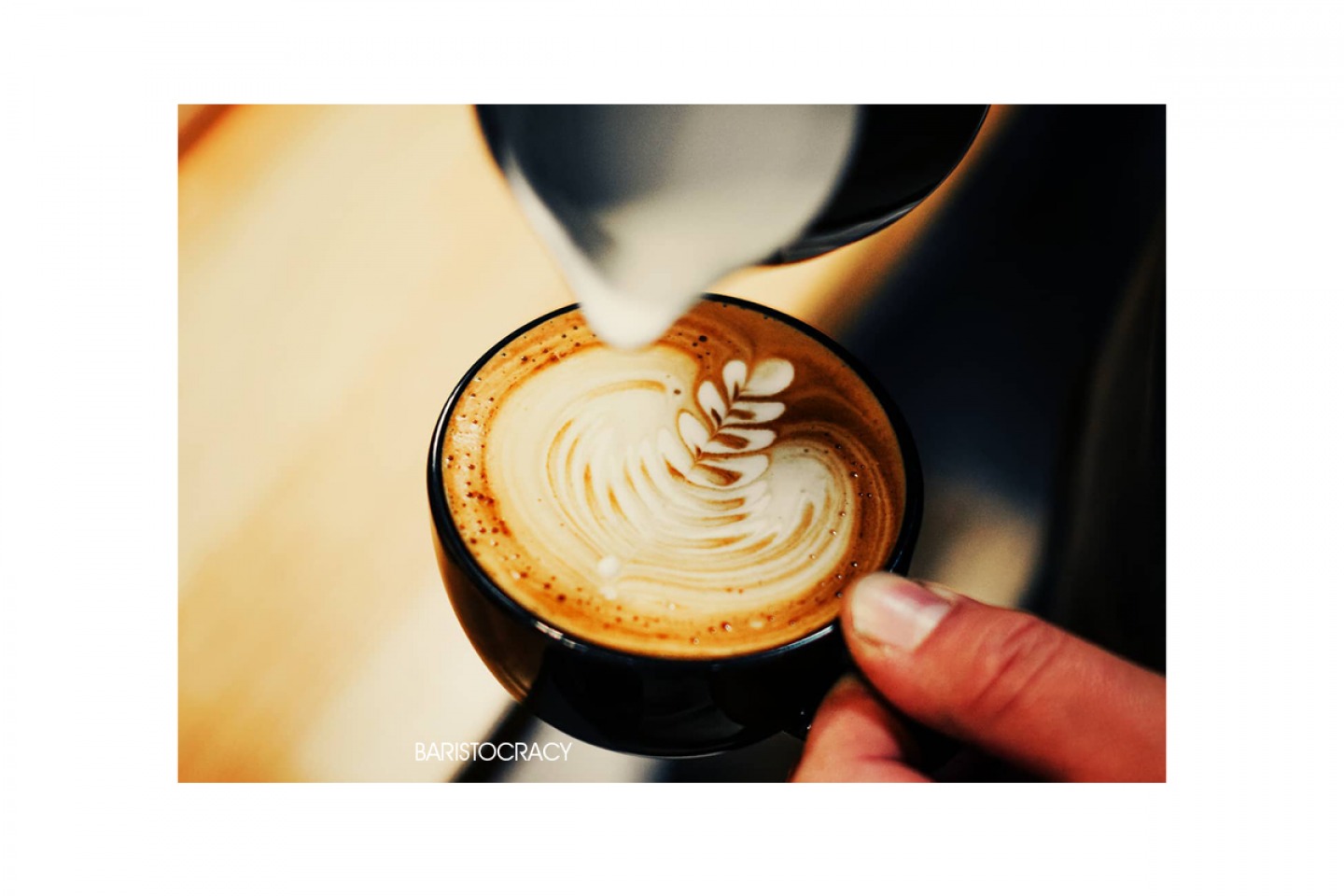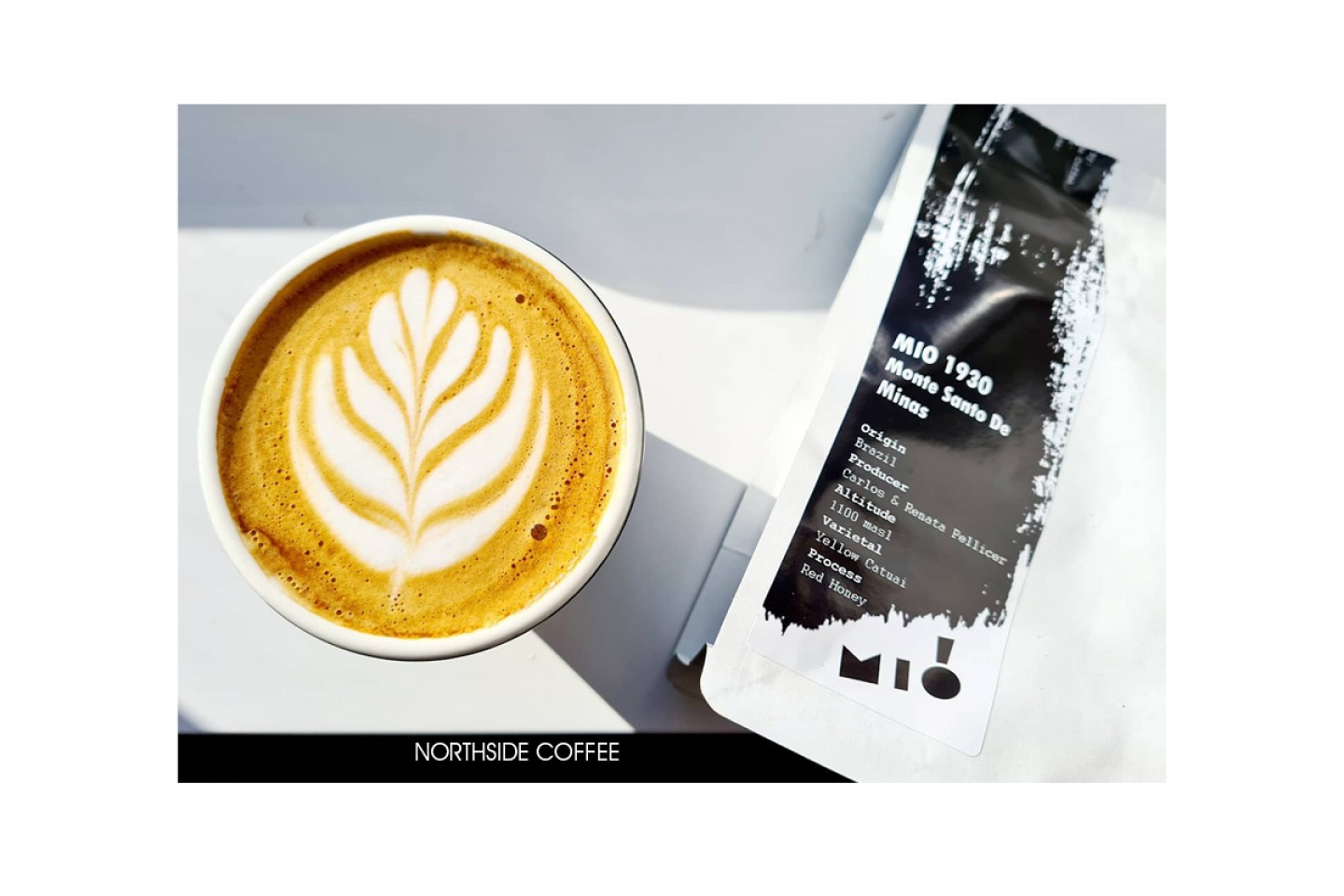 BARISTOCRACY
Offering a variety of blends and single origin coffees, Baristocracy was set up back in 2017 by Aussie-born Alex Forsyth who grew up blending, roasting and brewing delicious coffee. Stocking a variety of flavours including rich caramel, warm spices, chocolate, vanilla and more, Baristocracy have something for every caffeine palate, including blends in multiple forms such as beans, filter and espresso. Visit the roastery and make an appointment to find out more about their coffee, or look out for their coffee educational courses which will take your latte art to the next level.
Unit 2, Larch Ct, West Chirton North Industrial Estate, North Shields NE29 8SG
baristocracycoffee.com
NORTHSIDE COFFEE
Hand-roasted coffees made using beans from award-winning coffee growers around the world is exactly what you'll find at Northside Coffee. Not only do these Morpeth-based coffee roasters care about the standard of their beans, they also give back to the environment by helping prevent deforestation – by choosing Northside Coffee, you are helping plant trees in the countries where the coffee is grown. So, whether you choose to purchase the Colombian smooth Northside Origin, the Ethiopia Kilenso Mokonisa blend, or the strong Brazillin MIO 1930, you know you are getting a great tasting cup whilst helping the environment.
northsidecoffee.co