A New Coffee Pod Lands on Roker Seafront (And It Looks Out of This World)
A new coffee pit-stop has landed on Sunderland's seafront in the form of a peculiar looking pod. Emmy Walls reveals her new business venture, Emmys Coffee Pod
If you're a Sunderland local, you might recognise Emmy's new base, which is one of a trio of futuristic-looking pods which have been on the corner of Marine Walk for around 13 years. These pods weren't in permanent use, and when Emmy was looking to start her new business, she wondered why.
'I've worked in hospitality pretty much all my life,' Emmy says. She was business manager at McDonald's in Roker, working for the business for 15 years, but fancied a change. 'I've always just wanted something of my own,' she explains. 'It's something I've had in the back of my mind forever really. But it wasn't until lockdown when I moved back home that I decided it was the perfect time to do something on my own.'

During lockdown Emmy watched on as mobile coffee shops, vans and trailers popped up around the region, thriving thanks to lots of walkers. 'I wanted to work somewhere with nice views and nice customers and was in talks with the council to get a licence and permits and the seafront pod was a "right place, right time" situation. I was walking along the beach, saw the pod, and remembered years ago that I got a coffee from there when the [Festival of Light] Illuminations were in Sunderland. I wondered what was happening with them so emailed the council just as they were going up for lease. I applied for one and got it! I never actually thought I'd want a fixed premises, but the views from it are fantastic – I can't really get any better than this.'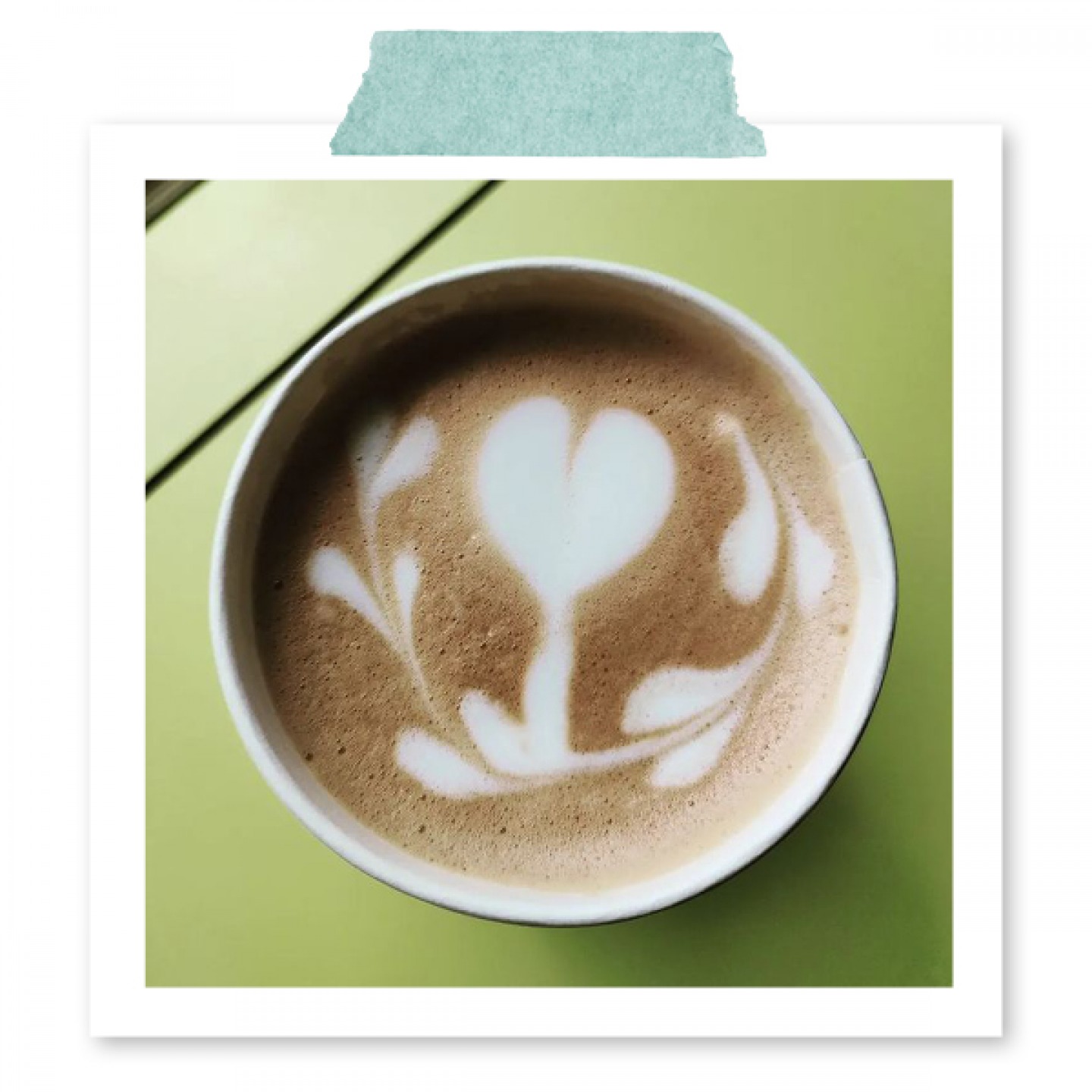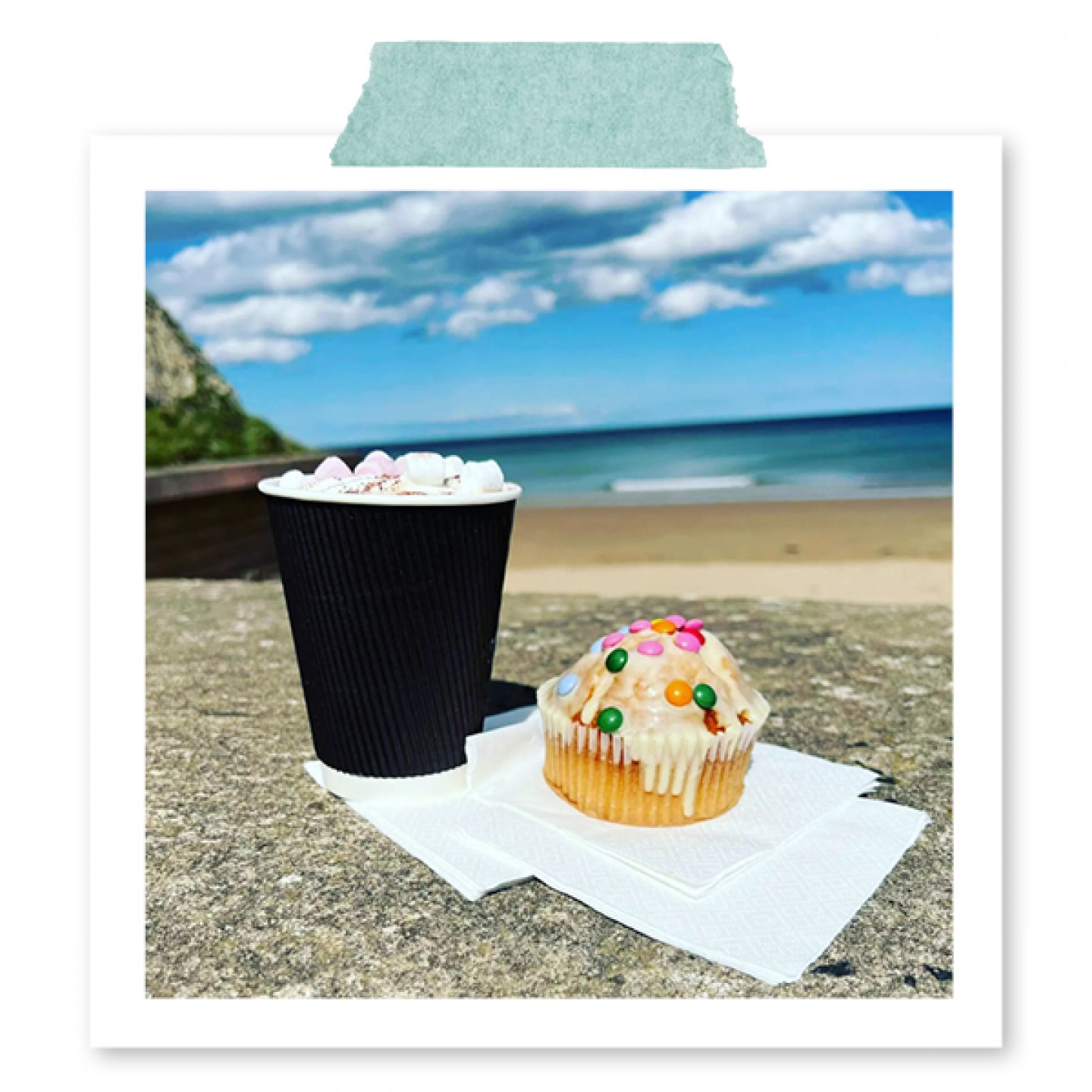 Since opening, Emmy has gained a loyal customer base. 'It's going steady,' she says modestly. She has locals who regularly pop by while walking along the beach, and she's only been running for two months. Opening at 7am means she's greeted by plenty of dog walkers too (she has free dog treats and water bowls to hand). Customers can enjoy takeaway drinks and snacks, including tea, coffee, iced coffee, iced tea, soft drinks, crisps, muffins, flapjacks and ice lollies – and she's just started selling buckets and spades because so many sunshine seekers were asking for them. 'Because the pod is so quirky, kids always want to come over and have a look. It's all pre-packaged food at the moment but I'm thinking about finding a local baker so I can sell different sweet treats over the next few months,' she reveals.

While Emmy says her pod is perfect for 'grab-and-go' cuppas, she does have a small outdoor seating area on the beach as her older customers enjoy sitting by the sea for an hour or two. It's her customers' support that Emmy is most thankful for. 'When I first opened the pod, even if they didn't get a coffee, people would stop to talk and wish me well,' she recalls. 'Even now, they walk past and ask how business is going. Everyone's so nice and so supportive of local businesses at the minute. It has improved since Covid; it's a sense of community – people wanting to see local people opening businesses, rather than the big chains taking over.'
Marine Walk, Roker Seafront SR6 0PL
@emmys.coffee.pod
QUICK-FIRE QUESTIONS
Describe Emmys Coffee Pod in three words.
Quirky, friendly and good-value.

Favourite coffee?
A coconut latté. I like a milky coffee that's not too strong. Sometimes soy, but I prefer coconut.

Favourite ice cream flavour?
Mint chocolate chip.
Plans/hopes for the future of the pod?
I've got the lease for five years, but the plan is to hopefully keep it for as long as I can. Even if I was to get something bigger in the next couple of years, I'd still like to keep the pod. Maybe I could open up across different areas of the seafront.

Where should our readers go to support local this summer?
There are so many places! I do like Tin of Sardines which has just opened on Roker, at the opposite end to where I am. It has a good bar, and the manager is really friendly. The views are fantastic (probably slightly better than mine because they're higher up). For other coffee shops, I'd say Fausto Coffee – they're quirky and stock a lot of home-baked products.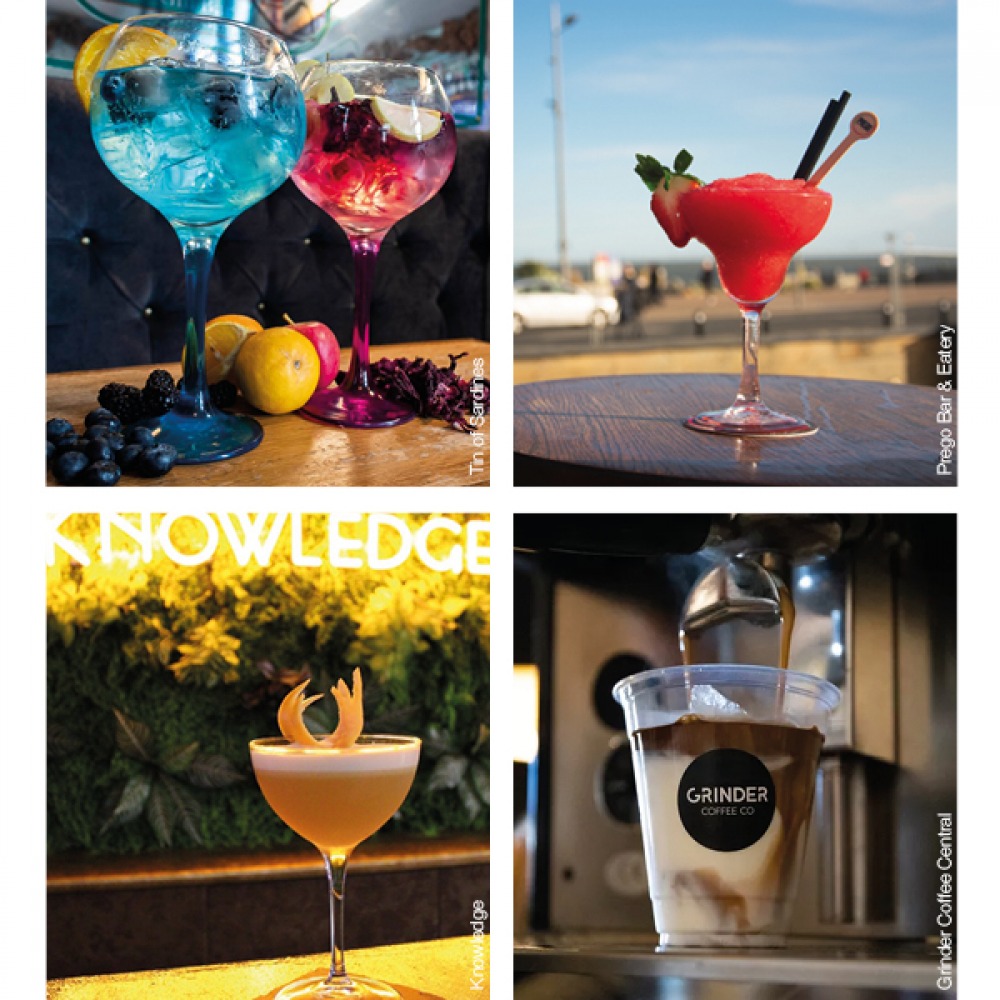 What's New in Sunderland?
Tin of Sardines
Tin of Sardines overlooks Roker Pier, with an open kitchen and a hanging garden terrace overlooking the sea. They serve up everything from breakfasts to brunches and locally-sourced seafood and steak – but it's their vast range of gins you won't want to miss.
Pier View, Roker, Sunderland SR6 0PR
Prego Bar & Eatery
One of the newest restaurants in Seaburn, Prego serve all your favourites from classic carbonaras and pulled pork on mac 'n' cheese to spicy fajitas. They're an Italian restaurant with a games lounge with virtual darts and shuffle board.
Dykelands Road, Sunderland SR6 8DD
Knowledge
Knowledge is a bar and restaurant where the chefs know a thing or two about good pizza – and even better cocktails. Their terrace is already proving popular for summer sipping, but indoors there's a relaxed vibe for chilled-out dining.
134 High Street East, Sunderland SR1 2BL
Grinder Coffee Central
A favourite on the city's coffee scene, Grinder Coffee Co have opened their second outpost. Find Grinder Coffee Central within Hills Arts Centre on Waterloo Place.
17–18 Waterloo Place, Sunderland SR1 3HT