Why You Should Try Microgreens
Microgreens are those tiny baby radishes and mini pea shoots that you often see used as a pretty garnish
Adding flavour and texture to dishes, as well being a final flourish on presentation, these nutrient-rich microgreens are showing up more and more in our kitchens. We caught up with local producer Ania Trocinska, who owns Northumberland Microgreens, to find out more.
Tell us how Northumberland Microgreens began?
It started at the beginning of the pandemic, when my partner and I were looking for ways to boost our immune systems. I began learning about microgreens, and how nutritionally dense they are, as well as all the other health benefits you get from them. Unfortunately, we failed to find anywhere local that grew or sold microgreens so we decided to give it a go and grow them ourselves. I became even more enthusiastic about their taste and how pretty they looked once we started to grow them at home, and decided it would be a wasted opportunity if I didn't make them available to the local community and chefs too. We soon started to attract orders and I was surprised how many local chefs got in touch looking for fresh and unique ingredients and wanting Northumberland Microgreens to supply them. We also started to sell the microgreens in farm shops, delis and greengrocers, and the demand soon outgrew our kitchen space, so we have since moved the business into a designated growing room to meet the ever-growing demand.
Why the world of microgreens?
Microgreens are a great way of boosting your immune system as they provide up to 40 times more vitamins and nutrients than their mature counterparts – they are also packed full of flavour. They are clean, healthy, very tasty and are exceptionally versatile too. My family and I use micro greens in most of our meals because they are a great way to get extra vegetables and nutrients into our daily diet. Growing microgreens locally also enables restaurants, delis and farm shops to have fresh produce with far fewer food miles – they are therefore better for the customers because they haven't spent days in transit, which in turn is also better for the environment.
'Our microgreens are grown in square metres, not acres, using organic methods, and are nurtured by people, not machines'
What were you doing before you set up the business?
I worked within the food service industry for over 15 years where I had the privilege of serving other producers' amazing fresh produce. Now I want to take that same service and attention, and apply it to an incredible product that is local, healthy and fresh 365 days a year. The beauty of microgreens is that they can be delivered to tables and restaurants within hours of harvest.
What does an average day look like?
Microgreens require a lot of love, care and attention. Each day is different on our vertical urban farm and there is always so much to be done – from prepping propagation trays, to seeding, cultivating and harvesting, as well as packing and labelling products ready to distribute. After that there is no time to put my feet up because all the used trays need to be washed, sanitised and filled with fresh soil for the new crops to start their growth cycle.
Tell us about Northumberland Microgreens' mission?
The aim is to provide microgreens to as many businesses and communities as possible within the local area. We would like to be known for supplying a high end, aesthetically pleasing and delicious tasting product that enhances our customer's health and their dining experience, whilst also being kind to the environment.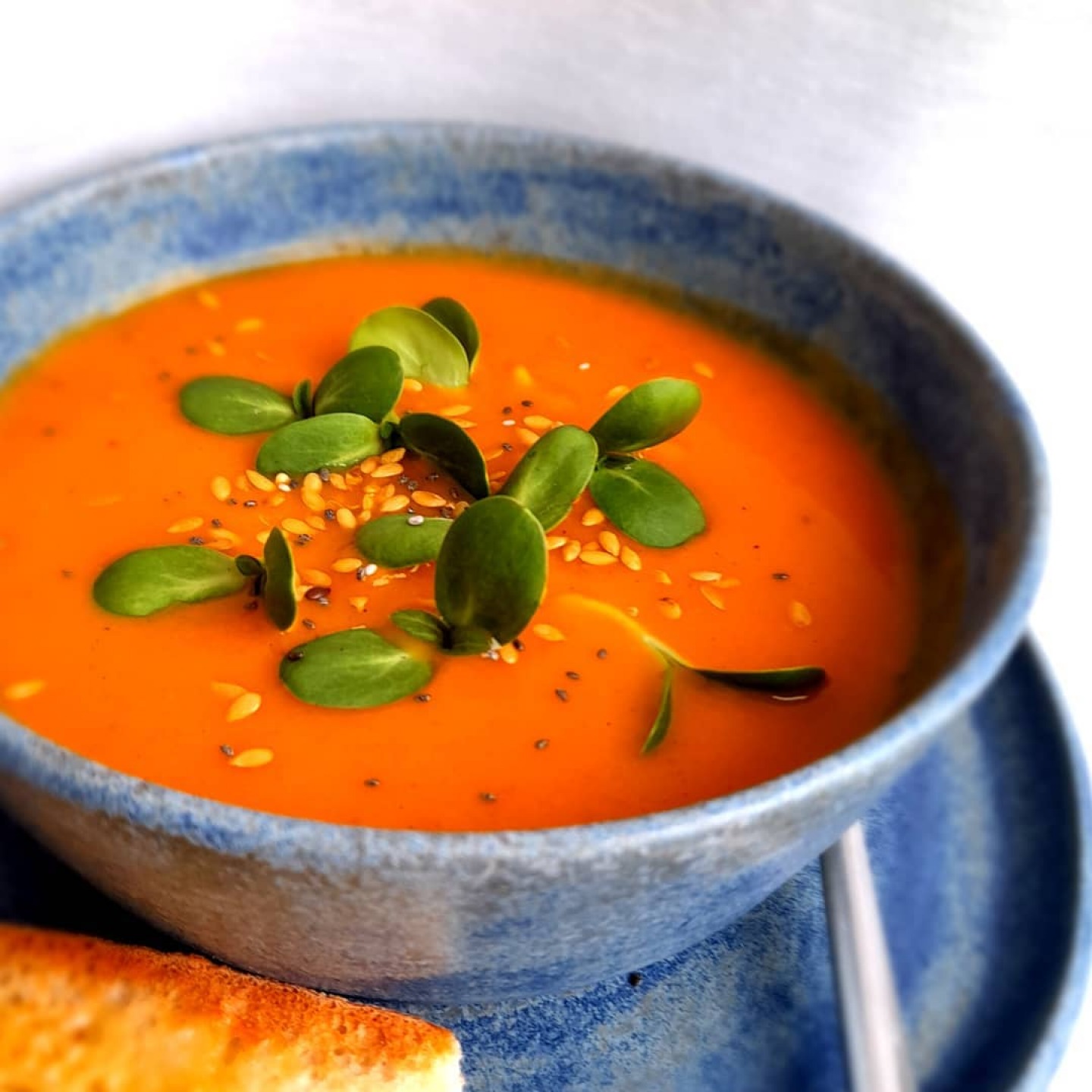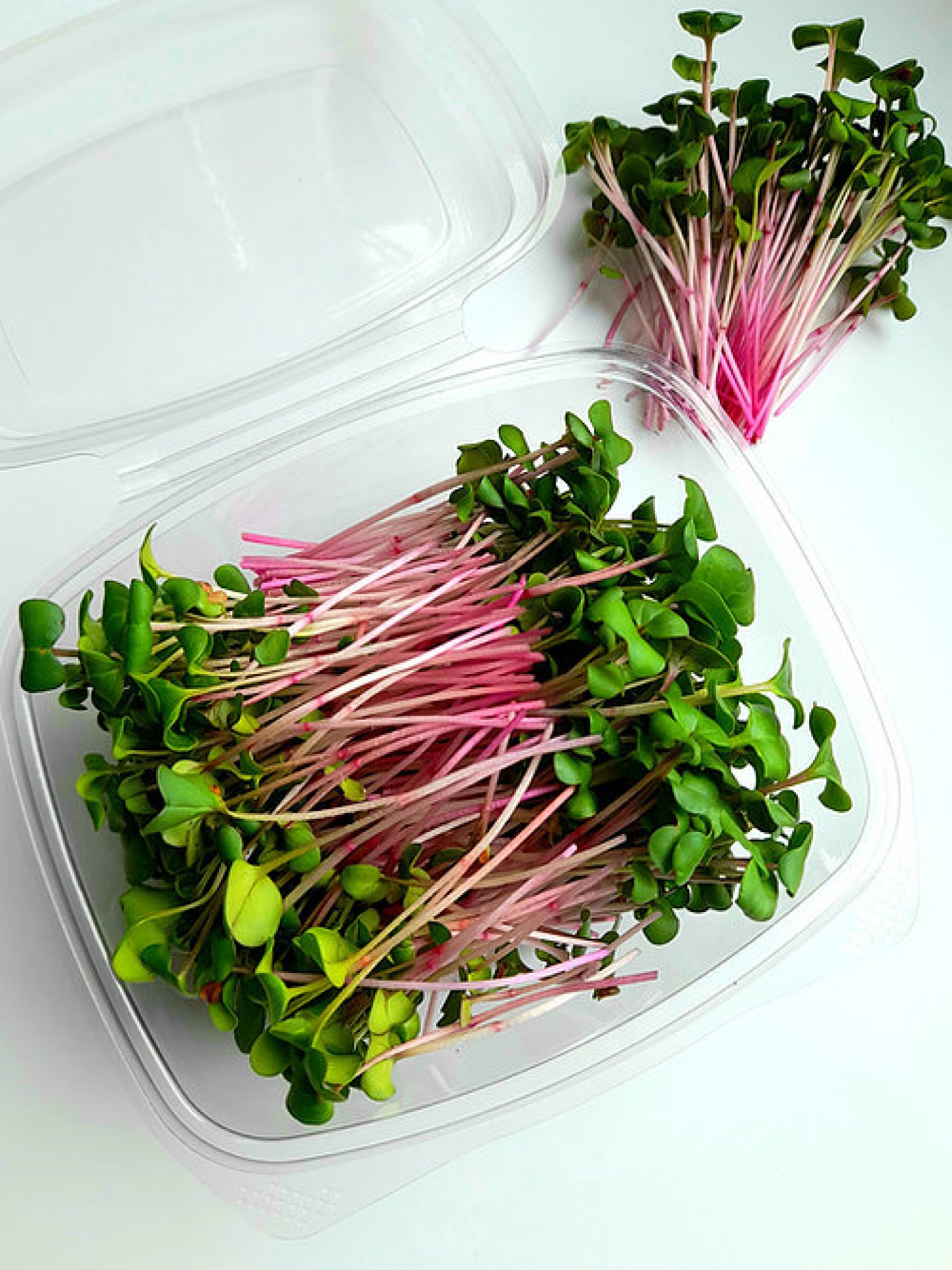 What makes your business unique?
We pride ourselves on being small, supplying local and reducing food miles. Our microgreens are grown in square metres, not acres, using organic methods, and are nurtured by people, not machines. Our non-mechanical processes allow the greens to stay fresh for at least seven days and we can deliver them within a few hours of harvest. We also choose to grow in compost rather than water to ensure the best quality greens full of flavour and nutrition. They get all the food they need from the organic compost we grow them in – all we do is water them and give them love and attention. Our outdoor space also ensures no need for the use of pesticides, herbicides or insecticides, so our customers get the cleanest and healthiest greens possible.
What is the most popular product that you sell?
Our superfood salad mix is definitely the best seller as it is a blend of our most nutritious and flavoursome varieties. Its consistency is a sunflower and pea shoot base which gives a sweet and nutty flavour, but also a crunchy texture. We add a healthy serving of micro broccoli and radishes to spice up the profile and we top it up with either micro cabbage, kale, chard or coriander for even more nutrients and an explosion of taste.
How do you like to use your microgreens best?
I use them on absolutely everything, and that is not an exaggeration! I like to sprinkle them on soups, fold them in pastas, use them instead of lettuce in sandwiches or burgers, and even blend them in smoothies. Sunflower has a nutty flavour and it is great on sweet dishes. You can find a lot of recipes and ideas on our Facebook and Instagram pages – some are mine, some are from our customers and the chefs we supply. My latest idea has been a garlic, herb and microgreen butter rolled over in our edible flowers.