Bridlington, Flamborough Head and Filey
Within a 10-mile stretch of coast, you couldn't find three seaside locations more different – the bustling promenades of Bridlington, the peaceful town of Filey and, in the middle of the two, Flamborough Head: a nature lover's paradise
The traditional seaside resort of Filey has a beautiful bay, which sweeps from the Brigg in the north, past Hunmanby Gap towards Flamborough in the south, and is wide and flat enough for families to pitch their deckchairs in peace and mark out their plots for long games of beach cricket. No social distancing difficulties here. Filey Brigg is a great spot for rock pooling, whilst a trip to the much-loved Coble Landing brings you safely in reach of a picturesque jumble of boats, nets, and seaside paraphernalia – and all-important kiosks for a much-needed cuppa. Marked by a stretch of rugged white cliffs surrounding a small village, Flamborough Head is a haven for anyone looking to explore the Yorkshire coast at its most wild. To the north and east of the beach at North Landing are the stunning secluded bays of the Yorkshire Wildlife Trust nature reserve.
Although shorter in stature than the 400ft sheer faces at nearby Bempton, the craggy bays and cave networks make for an equally intriguing place to explore. In bright and breezy Bridlington, you can enjoy the award-winning promenades, the pre-Roman harbour, or head to the fun fair and amusements on North Beach. Have a watersports adventure on South Beach before withdrawing to the charming Old Town, full of fascinating architecture and cultural history, for some retail therapy and a history lesson at Bridlington Priory, once one of the great monastic houses of England.
You're spoiled for choice when it comes to accommodation on this stretch of the Yorkshire coast. The White Lodge and Downcliffe House Hotel, both in Filey, offer style with the bonus of great bay views. The self-catering Filey Lighthouse Apartment has views of both Filey Bay and Bempton Cliffs and is just three minutes' walk from the beach. Marton Grange Country House, on the outskirts of Sewerby, offers real home-away-from- home hospitality, whilst a tad inland at Gransmoor, Fourth Farm sleeps up to 10 guests in three cottages on a working arable farm, surrounded by beautiful open countryside and yet perfectly positioned to make the most of the coast. Similarly, Field House Farm in Flamborough is made up of seven luxury self-catering cottages, giving you the freedom to take country walks from your door whilst still being a stone's throw from the sea. Rustic Riddle's cottages are the perfect place to take a break. Just seven miles from Bridlington, these converted farm buildings are a luxury escape and, with an on-site café, you don't even need to use the kitchen.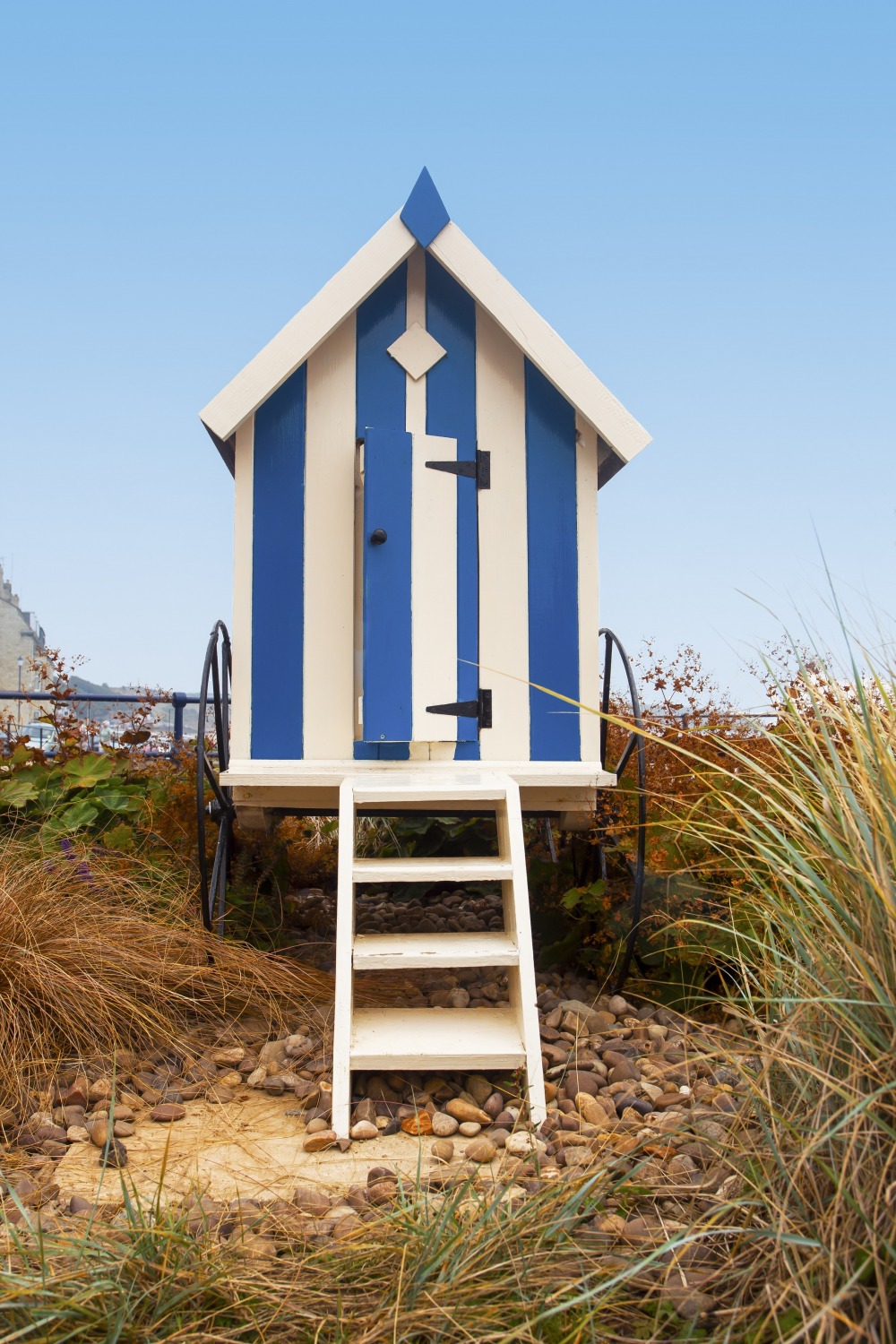 Perfect Weekend
Bay Watersports offer everything water- based, from dinghy sailing to stand-up paddle boarding, and are happy to accommodate anyone, from beginners to those with a little more experience. For a more relaxed visit, wander along Filey seafront and enjoy a series of unique artworks by Russ Coleman, inspired by the town's natural heritage. Finish with a stroll down to the dog-friendly Beach Café at Hunmanby Gap for lunch. Why not get something to remember your trip by? Filey-based artist, Dean Milner-Bell, creates amazing digital art prints of this stretch of coast, as well as other parts of the Yorkshire coast and dales – the perfect souvenir. Artists have also taken up residence in the Old Town quarter of Bridlington, and there are several galleries and studios that will appeal to your creative side. Exhibitions range from works by local artists to world- renowned names like Matisse. You can also take a trip to Flamborough's ancient lighthouses. Even though you can't currently go inside, the view from outside is impressive. Finally, just feet from the beach, and with panoramic views of the bay and white chalk cliffs of Flamborough Head, there's no better place to enjoy your fishy supper than North Beach Fish & Chips.
As you travel down the coast from Filey to Bridlington, pop into RSPB Bempton Cliffs, where half million or so birds make their home every year. Gannets, kittiwakes, guillemots and puffins all nest in and around the steep, chalky cliffs, while below, seals and porpoises enjoy the buffeting seas. You can stroll along the 5km wildlife reserve, stopping off at the regular viewing points, before circling back to the Visitor Centre for a picnic.