Chef Phil Lauder Reveals His Sweet New Venture, The Donut Lab
Head chef at Omni Café Phil Lauder didn't let lockdown stop him getting creative in the kitchen, and now his passion for donuts has lead to a new business venture, The Donut Lab
We catch up with Phil to find out more about where his passion for food started and talk about his culinary past.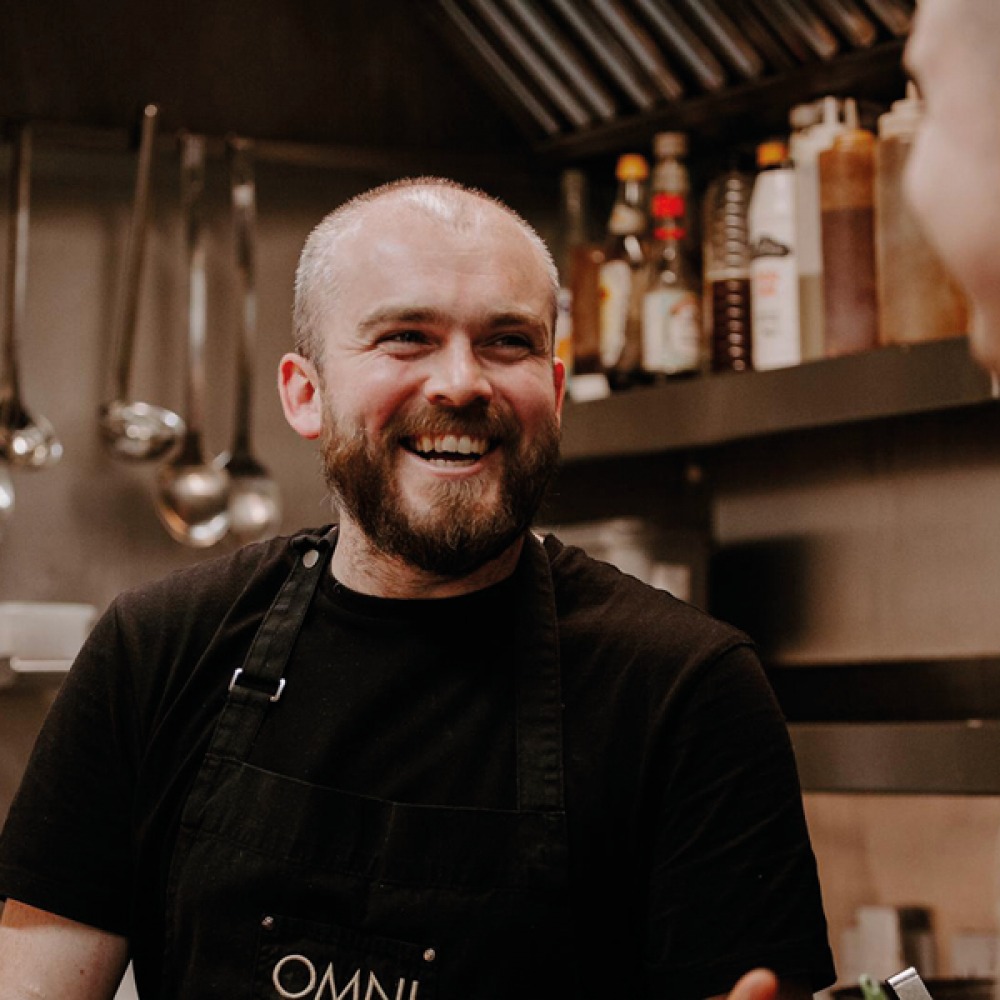 How did The Donut Lab begin?
I started making donuts after being put on furlough back in March 2020. As soon as the first lockdown hit I started looking for online courses to sign up to so I could stay productive. I came across The Bread Ahead baking course and started baking everything from sourdoughs and baguettes to pretzels, bagels, and of course donuts. When Omni Café opened back up we began serving donuts every Saturday and that's where the passion to do this on a regular basis came from. When Northern Rye posted about people doing pop-ups in their shop I thought I would get in touch. I did a pop up not long after that and that's when The Donut Lab was born.
How did you get to where you are now?
I've always had an interest in food growing up but only switched to working in kitchens when I was in my late 20s. I graduated from Huddersfield University with a degree in Multimedia Studies and spent the next six years doing graphic design and video production. I decided to quit my job and do a ski season in the French alps working underneath a head chef, where I started to understand the buzz of working in a busy environment and in a kitchen. When I returned home I started as a pot wash at Peace & Loaf but it wasn't long before I was offered a chef role. I was absolutely clueless about how kitchens worked at the time, so it was a sink or swim moment.
I worked at Peace & Loaf for roughly a year before leaving to set up a street food business, Sghetti Monster, with a friend and we were slinging pasta all over the North East and Manchester for two and a half years, whilst I was also working at The Bridge Tavern. I'm now the head chef at Omni Café, so it's been quite an incredible culinary journey over the past five years – from fine dining and street food to cooking over fire, south east Asian food and now a world of donuts!
'It's been quite an incredible culinary journey over the past five years – from fine dining and street food to cooking over fire, south east Asian food and now the world of donuts'
So, why donuts?
I've always enjoyed baking but the first time I made donuts I realised that I loved the whole process… especially the eating part! Fried dough is a universal delight and it comes in all shapes and sizes and I love that you can take any cuisine from around the world and experiment to make a new donut flavour.
What inspires your flavour combinations?
I take inspiration from anywhere and I'm always looking for unique, surprising and delicious combinations. I like to work on the idea of adding depth to flavours that makes them really stand out. I have a notepad full of ideas, and a lot of them are a bit out-there and need some work, but it's a place to write them down.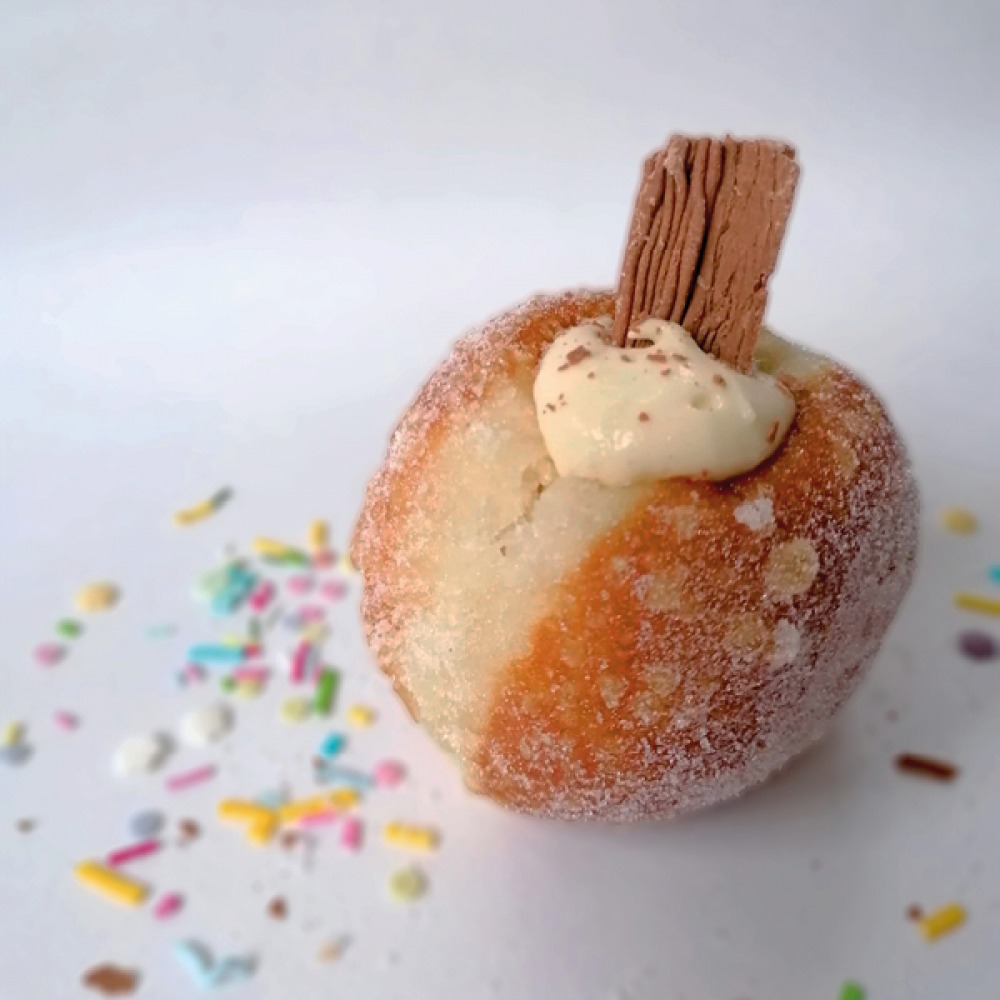 Talk us through the donut-making process.
The donuts at The Lab get a long fermentation which roughly takes 30-plus hours for the whole process to be completed. This helps develop the flavour and allows the lemon zest to infuse into the dough. If we need to get the donuts ready for Sunday morning then the dough will be made on Friday night and placed in the fridge. Whilst they are proofing, that's when the custards, jams or curds are made. You're usually looking for the dough to double in size and have a nice wobble, but timings can be totally different depending on which season we're in, so it's all about knowing what you're looking for.
Any plans to open a permanent shop?
Absolutely, but not anytime soon because this is still a new business and it's still evolving. During these rather bizarre Covid times I can't think too far into the future and I want to focus my attention on the current situation. I would love my own little place one day though.
When you're not making donuts, where is your favourite place to eat in the North East?
Recently I've been to Flint Pizza, Cook House and Trakol, all of which were great. I always enjoy trips to Little Green and Veganatomy as well.
To find out where you can get The Donut Lab donuts, follow them on Instagram @the.donutlab