Cramlington Photographer's Amazing Aerial Photos Capture The North East's Most Beautiful Locations
When lockdown took some of his freedom away, budding North East photographer Ian Sproat decided to purchase a drone to get a new view on the world, particularly the scenery on his doorstep
With a passion for city and aerial photography, he captures our region's most beautiful locations, all from a new angle.
Having always been an active person, Ian, who is originally from Cramlington, really felt the restraints when the pandemic hit. 'The lockdowns we experienced played havoc on my anxieties, anxieties I never knew existed. I like to get out and about and keep myself busy, and up until Covid I always had hobbies such as ice hockey but that all stopped, and that's where my photography came in,' he says. 'I purchased a drone in October 2020 to try it out and it's grown from there. I used to love getting up and out for my daily exercise during lockdowns and venture down to the coast to watch the sunrise – it just started my day off nicely.'
Ian's full-time job is running his own business as an electrician, but he tries to get out at least three or four times a week to take photos. 'Most of the time it's an impromptu shoot where the sky starts to change colour, but I'm a bit of a Jack-of-all-trades and hate being tied to one particular photography style. I love everything from drone and landscape photography to macro-style too,' he explains. 'When I shoot city shots I get to meet some incredibly interesting people, but with the drone photography, I get lost in what seems to be a different world, and you see things most people will never see.'
Although relatively new to photography, Ian feels the best thing about his new-found hobby is the freedom it gives him. 'It's the mental escape from this busy life we live. Photography is the only thing I can do where I can totally switch off,' he says. And with such extravagant beauty surrounding us in the North East, it's easy to understand why.
'I think the most memorable photograph I've taken has been of a robin down in Hareshaw Linn. I was busy at work and things started to get on top of me so I grabbed my camera and my lunch and went for a walk. En route, a flash of red kept passing me so I stopped and set the camera up. The robin kept following me, landing on a gate post which is where I snapped the shot. He give a little flutter and away he flew. He managed to change my mood completely and I'll always remember him.'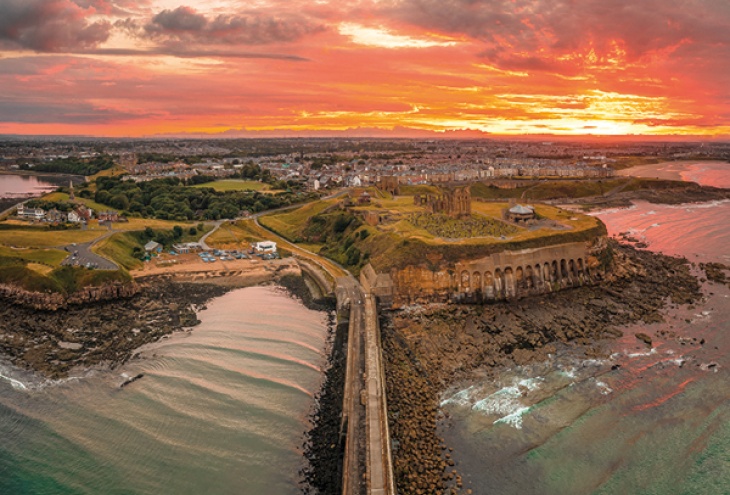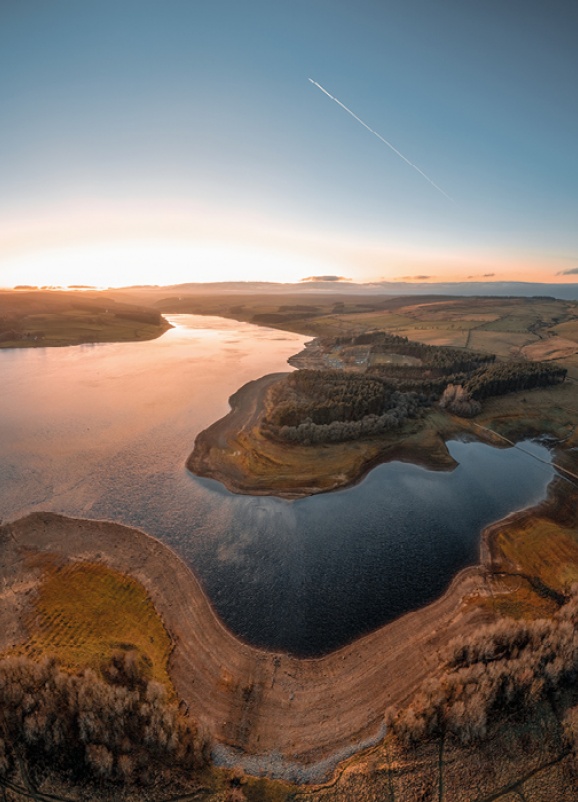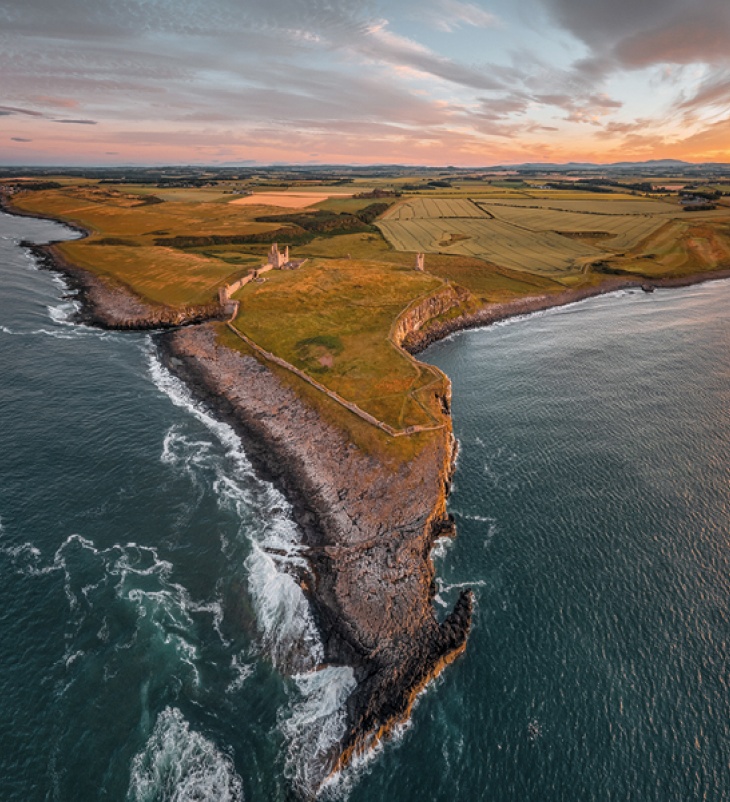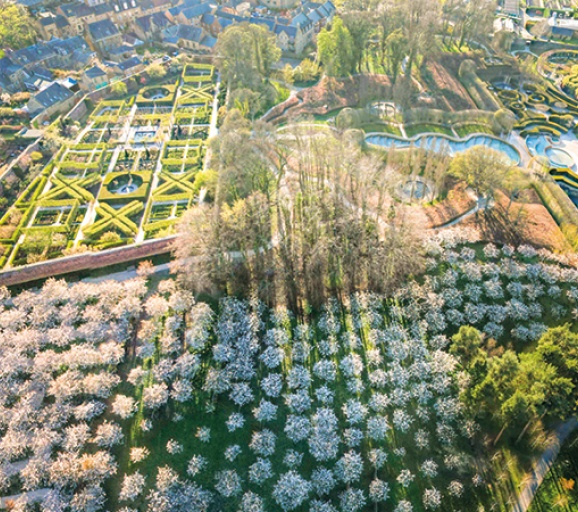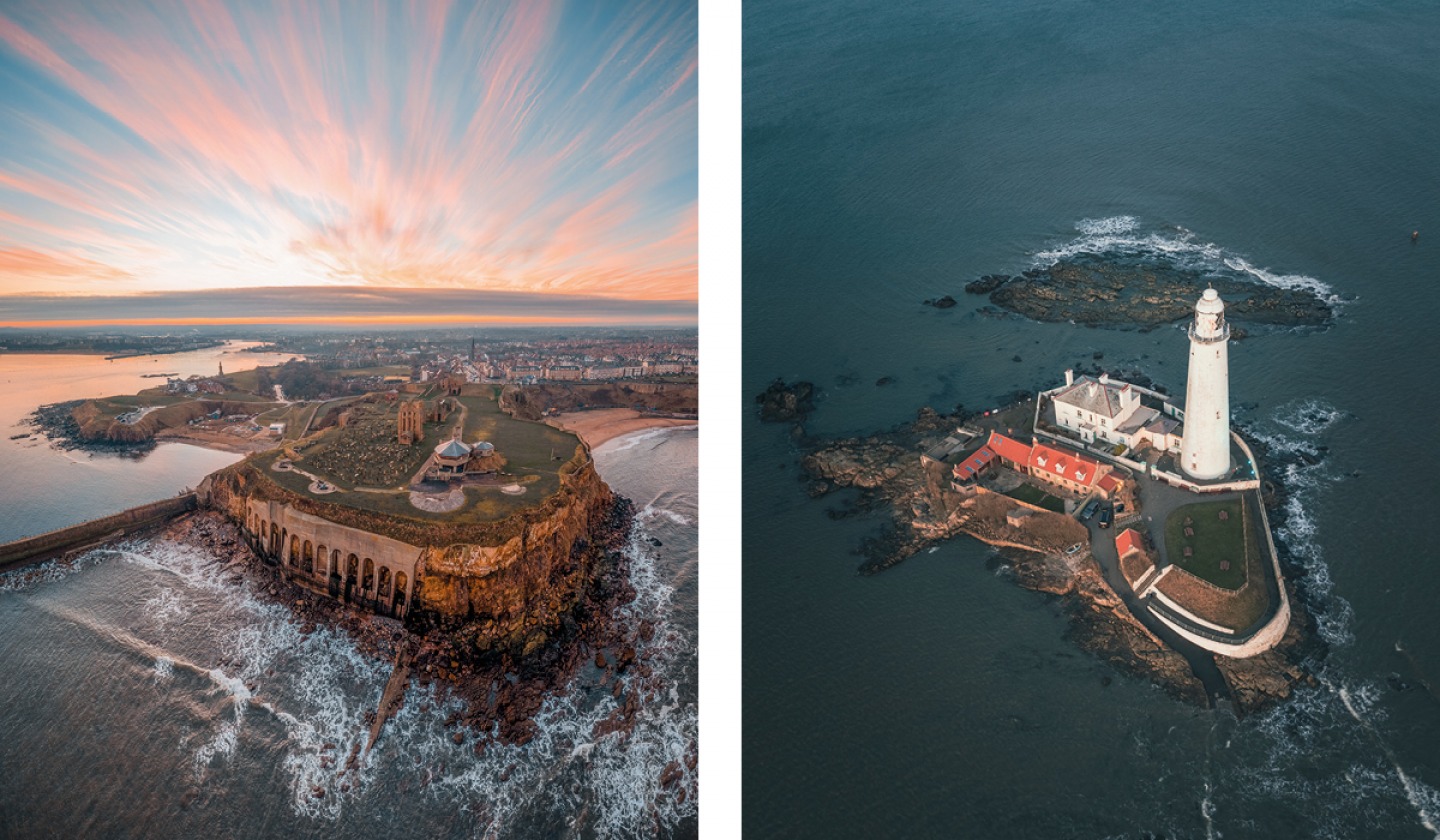 Now, Ian is building a community of followers on Instagram and hopes to take his photography to a professional level. 'I never thought it would be possible to make a living from photography as we have such incredible professional photographers around here, but I'm gaining confidence to build a career with the ultimate end goal to have a business model which would take my photography full-time.'
For those just starting out or wanting to get into photography, Ian shares some tips. 'My best advice is don't be tied down to one genre, try them all and make your own mind up as to which style you prefer. I would say before you even walk out the door to shoot, take some time to get to know your camera as I spent days and weeks just tweaking settings to make mine right for me. Also, get out and meet people, join photography groups or if you're a bit more introvert, watch YouTube channels to pick up tips.'
Discover Ian Sproat on Instagram: mje_photography_ne