Discover the Chefs Cooking Live at Living North LIVE at York Racecourse
We're welcoming some of the North's leading chefs to Living North LIVE this March
They'll be cooking up a storm in our demo kitchen. Read on to find out more about the brilliant chefs and distillers so you can plan your perfect day at LIVE.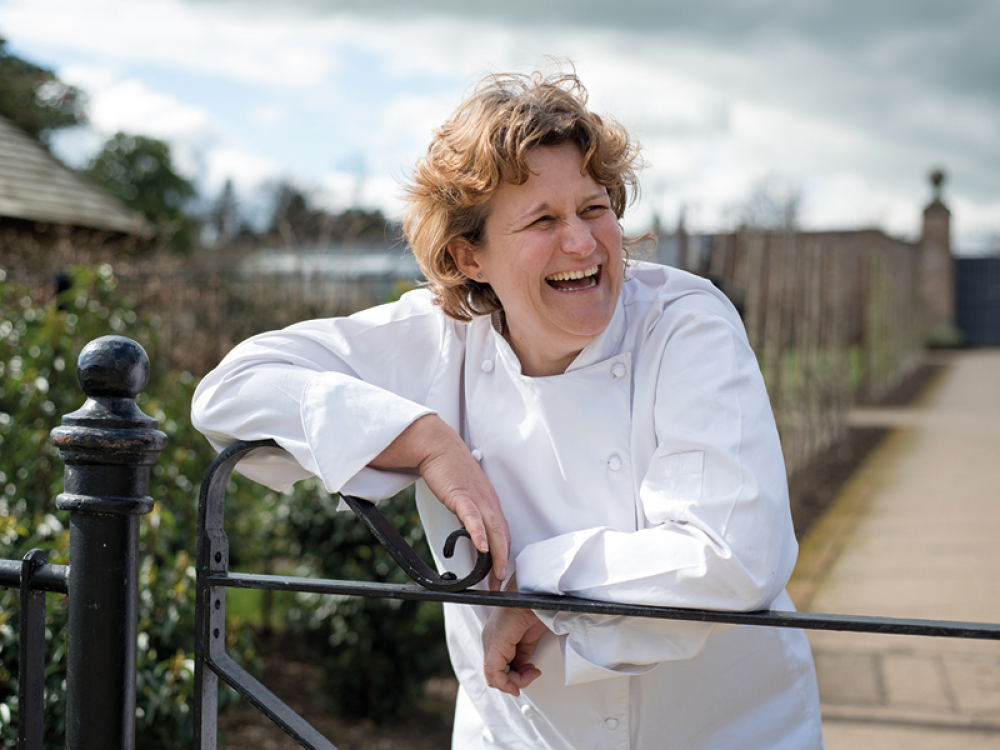 11am
Marlon Sanchez, The Judge's Lodging
Honing his skills since training at the Culinary Institute Barcelona, Philippine-born chef Marlon Sanchez was formerly a chef at Michelin-starred restaurant, Black Swan at Oldstead before becoming head chef at The Judge's Lodging in York. Bringing with him a passion for creating Asian-fusion and Mediterranean dishes with local and sustainably sourced ingredients, his chef demonstration is not to be missed.
12pm
Stephanie Moon, All Things Food
Local chef Stephanie is a Yorkshire farmer's daughter and has travelled the world with her job over the years. With a varied food background, Stephanie now runs her own consultancy business, All Things Food, which proudly is in its 12th year, working with businesses large and small to help realise their potential in all areas of food. She has worked at The Dorchester for world famous chef Anton Mosimann, and during that time she cooked for the Royal State banquet attended by the Queen. She has also worked in St Moritz, Munich, Sydney, Hayman Island and Chicago, but is delighted to be living back home where she loves spending time with her family exploring Yorkshire in her converted Sprinter campervan. Having worked at Rudding Park as executive chef for many years, she has become a recognised figure on the Yorkshire food scene and has many accolades to her credit, including appearances on BBC2's Great British Menu and BBC1's Chefs Put Your Menu Where Your Mouth Is. She is a regular demonstrator at Living North events and is a passionate ambassador for Yorkshire produce.
1pm
Luke Palmer, Swinton Estate
Chef tutor of Swinton Cookery School, Luke has worked in the industry for almost 20 years. He combines his love of culture and different food styles with his 'zestful' personality, giving cookery school guests a foodie experience to remember. Luke has worked in a number of Michelin-starred restaurants throughout the country, and his career has also taken him to Switzerland and France, broadening his love for unique cooking cultures throughout Europe. Swinton Cookery School is located on the 20,000-acre Swinton Estate, and the team in the Cookery School are passionate about using sustainable, local and seasonal produce where possible. They provide a busy programme of half-day and full-day 'hands-on', practical cookery courses.
2pm
Jon Appleby, Feversham Arms Hotel
Jon brings his true love of local and sustainable food to the Feversham Arms Hotel in Helmsley, aiming to showcase local producers and growers on his menu. The food he creates is seasonal and uses the very best and freshest Yorkshire produce.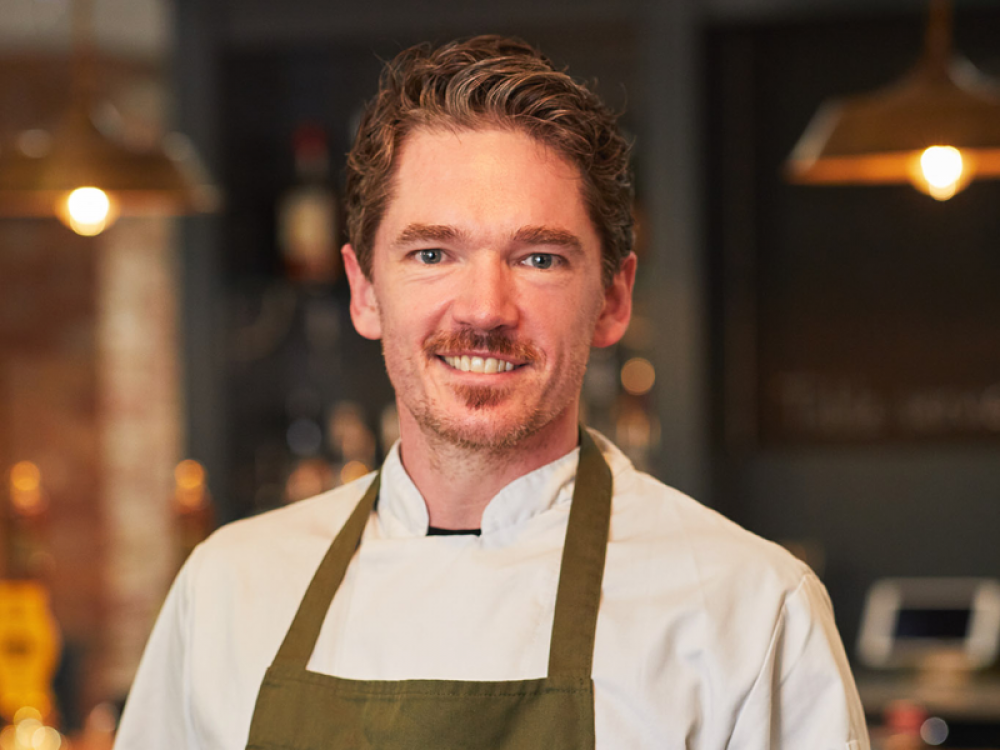 11am
Tomahawk Steak House
Award-winning Tomahawk Steakhouse group are well-known across the North for serving mouth-watering Himalayan salt dry-aged steaks, sharing boards, legendary Sunday roasts and spectacular sides. The executive chef team will demonstrate their skills, sharing their expertise on everything steak. Explaining the tried and tested ways to cook the best tomahawk, wagyu sirloin and ribeye, they will let you in on all the hints and tips for cooking the perfect steak, along with the secrets the chefs use for making the very best macaroni cheese, chimichurri and bacon and creamed peas to cook at home like a pro.
12pm
Danny Parker, Jesmond Dene House
Executive head chef of Fern Dining Room at Jesmond Dene House, Danny Parker likes to take inspiration from the classics and modern cookery techniques alike. He worked as a kitchen porter at The Talbot in Bishopton where he fell in love with cooking. He later went on to become chef de partie at Wynard Hall before becoming sous chef, and then head chef at Kenny Atkinson's Michelin-starred House of Tides. At Fern, he offers a seasonally changing à la carte menu, showcasing his relationships with suppliers, and the incredible British larder.
1pm
Rob Mitchell, The Lime Tree Inn
Rob's passion for cooking started from a very young age as both his parents ran hospitality businesses. In his final year at culinary school he was awarded student of the year which gave him the opportunity to kickstart his career at Skibo Castle. He worked his way up to a sous chef position in a Michelin-starred restaurant by the age of 19, before embarking on a journey working in five-star ski chalets, private villages and super yachts. He is now the owner and head chef at The Lime Tree Inn in Great Ouseburn – a family-run country pub offering seriously good food in relaxed and friendly surroundings. In just two years, The Lime Tree Inn have been awarded five stars, a Breakfast Award and an AA Rosette.
2pm
Ellers Farm Distillery
Using delicious British apples, Ellers Farm Distillery is one of just a few UK distillers that craft their own vodka from scratch. Set in the beautiful North Yorkshire countryside, the team here don't just talk the talk when it comes to sustainability – they walk the walk and from day one have been completely carbon neutral, meaning you can sip on their award-winning spirits without worrying about your carbon footprint. Having recently built an orchard for their vodka production, come and sip on some delicious spirits made from locally-sourced ingredients during their demonstration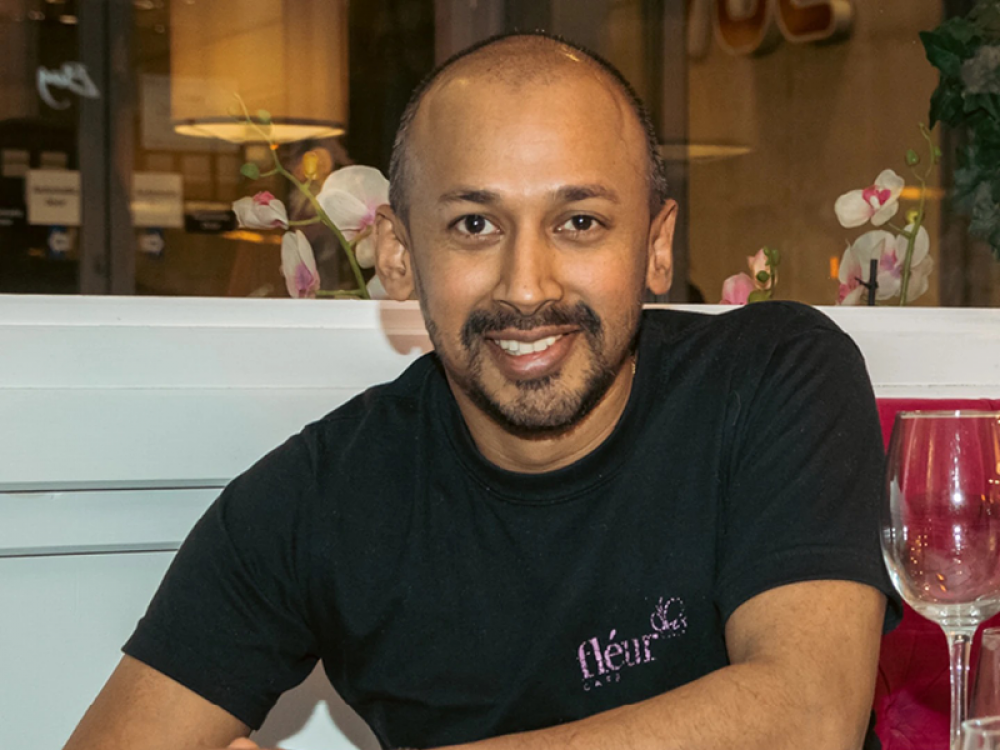 11am
Chris Hudson, Middletons
York-based sous chef, Chris Hudson, has more than eight years of culinary experience. Combining his passion for fresh, local Yorkshire produce with his desire to deliver traditional-meets-modern British flavours, he has established himself as an acclaimed chef in the city.
12pm
Ross Forder, The Coach House at Middleton Lodge
At The Coach House, Ross Forder uses his experience and creativity to work with the estate gardening team and local suppliers to bring 'estate-to-plate' dishes to the table. The all-day, relaxed restaurant has been recognised by the Michelin Guide for its efforts towards sustainable gastronomy. Recipes are rooted in the garden and Ross uses inventive, conservational cooking methods to ensure plates are fresh and flavoursome, and cooked up with a respect for each ingredient.
1pm
Ahmed Abdalla, Legacy at The Grand, York
Ahmed Abdalla's professional background includes working at Skosh in York, Yorebridge House in the Dales, Restaurant Hywel Jones by Lucknam Park and The Dining Room at Whatley Manor. Now bringing to life his expertise at The Grand York's new fine-dining restaurant, Legacy, he creates memorable culinary experiences for guests whilst making use of Yorkshire produce and sustainability across the offering. Utilising honey from the hotel's resident bees in his signature dessert, he focuses on locality and sustainability throughout.
2pm
Bobby Geetha, Fleur
Award-winning chef, Bobby Geetha, is best known for his appearances on TV shows MasterChef: The Professionals and Great British Menu. Prior to this, he trained in fine dining restaurants around the world such as the prestigious NOMA and has since settled down in Leeds where his Kerala heritage, and experience in globally-renowned restaurants, is reflected at his very own restaurant, Fleur. On top of this, he is also the proud author of five successful cookbooks which focus on fine dining Indian cuisine, as well as an international menu consultant for countless popular restaurants.