Discover This County Durham Hotel Described as Center Parcs for Hens
This County Durham retreat has been described as a 'Center Parcs for hens'. Living North finds out more about the Hen Holidays at a boarding service with a difference
They have kennels for dogs. They have catteries for cats. So it makes perfect sense to have hotels for hens. Nestled in the heart of the County Durham countryside, this hotel with a difference is a serene retreat for hens whose owners fancy a holiday.
Hen-keeping has been a passion for Margaret and Alec Manchester for over 15 years and their three-acre smallholding, once just a 'big house with a large garden,' is now dedicated to the breeding, selling and boarding of poultry.
Former college teacher Margaret spotted the opportunity to rear and sell point of lay hens from their home near Tow Law 15 years ago, and today, ducks, bantams, pet peacocks, and pure and rare breed chickens also call the place home.
It was in 2010 when one desperate customer, who had to rush off to France to visit her sick father, asked them to care for her hens, that they unwittingly opened the door to another business.
'We were thrown in at the deep end with the first batch of hens! We looked after those for about a week and it was very unorganised but when she took them back, we thought, "It wasn't that bad, we'll give it another go!" We then got plastic hen houses and decided to do a proper hen holiday service,' recalls Margaret, who lives with husband Alec, two sons, Richard and Stephen and four labradors in the Victorian detached house on site. Hen Holidays at Durham Hens grew from there.
It's a real regional business: they accommodate feathered guests from Newcastle to Middlesbrough and they've now installed a total of 20 houses, having initially started with just three.
'People have a bit of a chuckle when they hear of our hen holidays, but when they think about it, it's an obvious thing'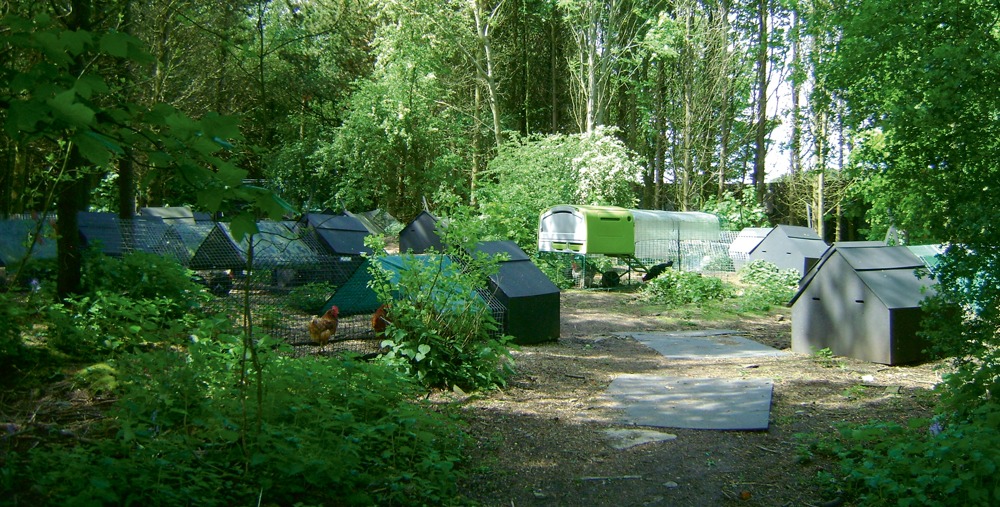 People have a bit of a chuckle when they hear of our hen holidays, but when they think about it, it's an obvious thing,' explains Margaret. 'A lot of people don't have friends or family nearby to look after their hens when they go away so they need something like this where they can bring them.'
First thing in the morning, the hens are let out of the houses into a spacious run, and each customer has one house and run for up to eight hens, so the different hens never mix. It's then up to Margaret to do the rounds, making sure the hens are in good shape, and that they have good levels of food and clean water.
It's when they collect eggs in the afternoon that treat time comes around for the chickens. Things like mealworms, mixed corn, wheat, salad or tinned sweetcorn are the usual requirements, then dusk sees the chickens safely locked away again in their hen house, where they sleep soundly after a peaceful day spent scratching around. It's fair to say they are well looked after here.
Set in idyllic, quiet woodland 50 metres away from the family house, the hen houses are certainly high up in the luxury accommodation stakes. 'We have had people liken the boarding to Center Parcs for hens! Just as people look for places with quality accommodation, cleanliness and good quality food, hens are interested in the same things,' adds Margaret.
A happy hen means a happy customer – both human and pet – and it's the experience they've had with hen-keeping that allows Margaret and Alec to know instinctively if a hen is happy or unhappy, or when it's ill or healthy – making them the perfect guardians.
You can see why places at the hotel are in high demand. Although they are half full for the summer months at the moment, Margaret expects the 160 places at her hotel to be booked up as it is one of the busiest times of the year, along with other school holidays. Having to turn people away, as they found themselves doing last year, only makes them consider fitting more houses to meet demand.
Whilst they happily accommodate most demands, there have been occasions where they had to draw the line. 'Last summer, we had a customer who had one cockerel, and he lived in her house.
She was very concerned about him being kept outdoors in a hen house! But I didn't think our dogs would've liked it in the house with us,' laughs Margaret. 'In the end, he stayed in one of our coops outside and he absolutely loved it! I think he enjoyed having a good scratch around.'
With plans to franchise the entire business, potentially beginning next year, it would enable them to meet demand for their hens and chicks from other parts of the country. As for the hen hotel, they would look into connecting hotel sites dotted around the country through a national booking service to roll out their boarding services further afield. It seems the Manchesters could be sitting on a good egg here.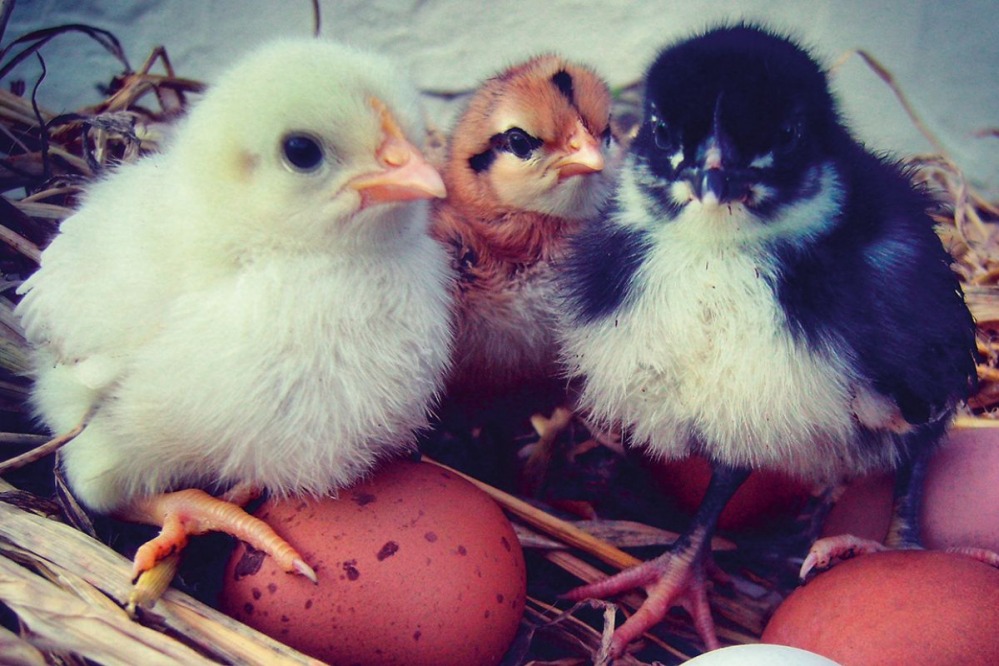 Margaret's Tips for Keeping Hens
• Always buy hens from a reputable breeder who will give you advice.
• Cheap chicken feed is a false economy. Always feed your hens a good quality chicken feed as it will keep your hens fit and healthy and their eggs will taste better too!
• Cockerels make a noise. Don't get one unless you know everyone within earshot is happy for you to do so.
• Use Diatom powder regularly in your coop and on your hens to protect them from mites and lice. Prevention is better than cure.
• Make sure your hen coop and run are secure from predators.
• Beware when you are buying coops online. Always check the measurements carefully as they are often smaller than you think.
• Don't be tempted to give your chickens lots of treats or scraps – too many can affect their egg production and jeopardise their health.
• If your coop has an air vent with a cover, never close it. Fresh, cold air is healthier for hens than warm, stuffy air.
• The colour of the egg shell is determined by the breed of hen but the colour of the yolk depends entirely on what food the hen eats.
• If you'd like to keep hens but lack confidence or knowledge, consider taking a course.
To read more of Margaret's advice on keeping hens, head to durhamhens.co.uk