Discover How The Plant Workshop Bloomed Through Lockdown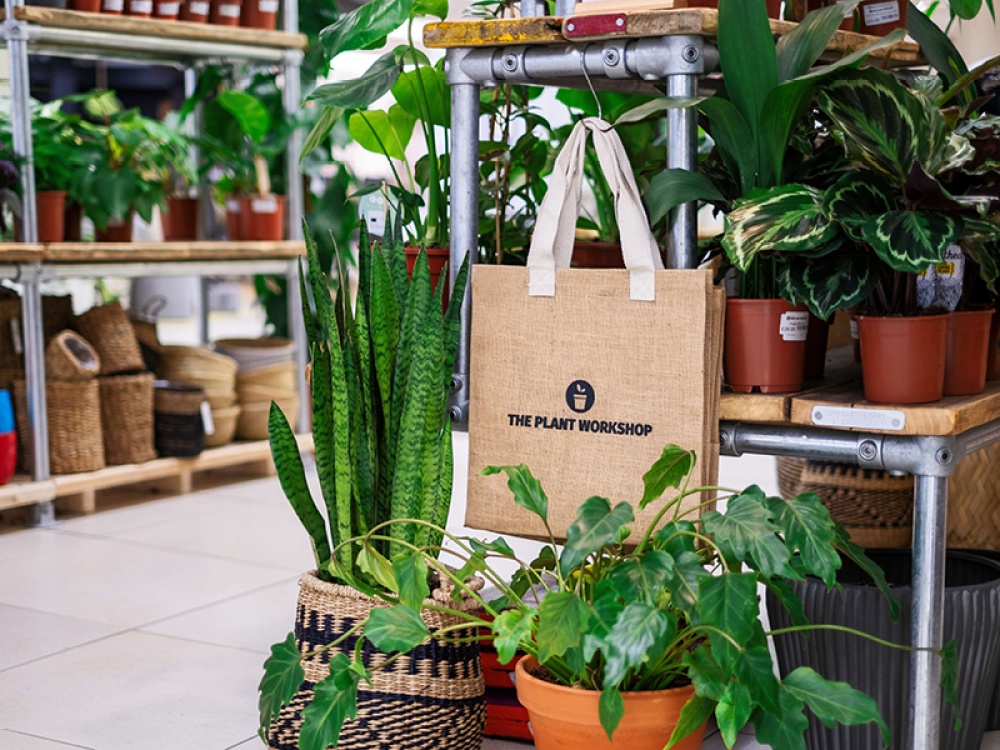 Partnership
What your home needs...
A love for indoor plants and home fragrance led to the launch of The Plant Workshop – and you can now buy their products in Fenwick. Co-owner Dave tells us more…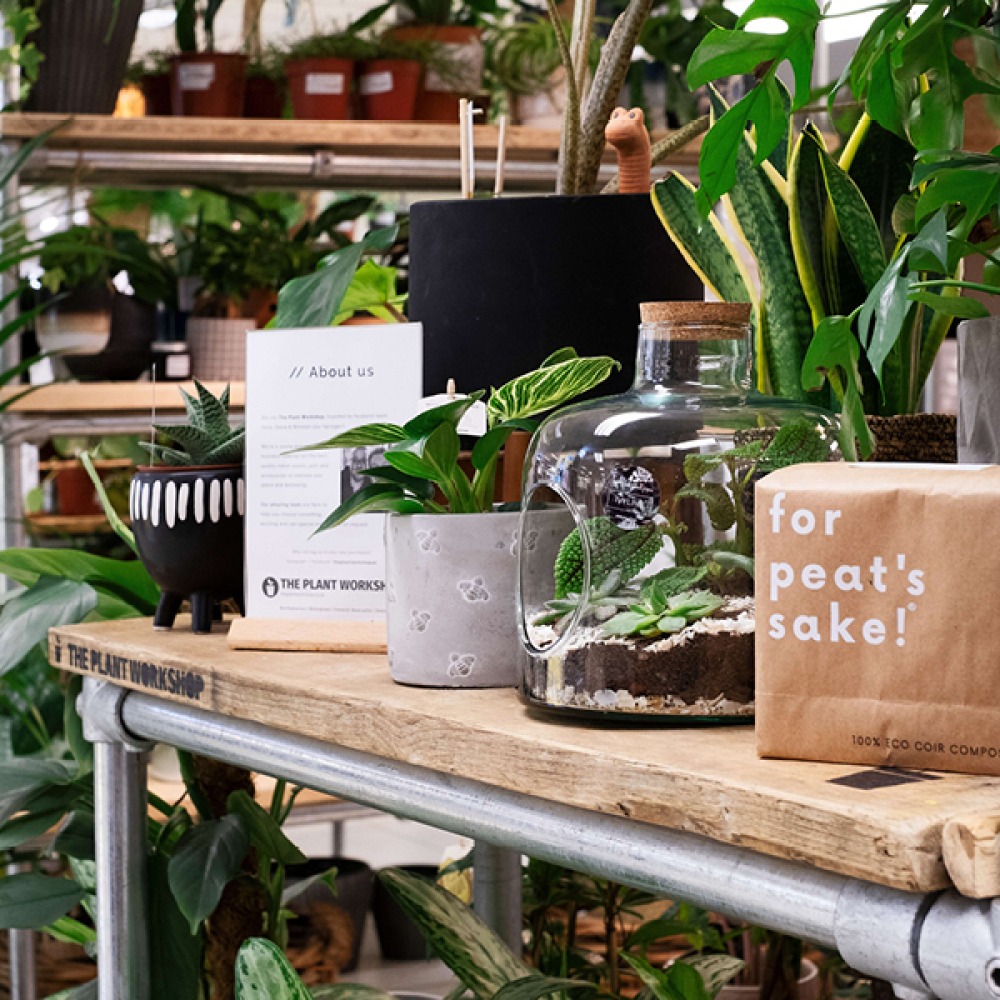 Tell us about The Plant Workshop.
The Plant Workshop was created by my husband and I during the first lockdown. It was never the plan, but having signed a lease for a little shop in Northallerton and not being able to open due to lockdown, it all began! We had plants en route and brown paper bags with no idea of what to do. A bottle of wine later and an evening of discussions, we quickly created our online website and started our Facebook group. The response was immense and we quickly offered our doorstep delivery service in the North East, and stretching to North Yorkshire. It was magical!
We've both always loved indoor plants and home fragrance – perhaps spending far too much money on candles and plants over the years! We love being at home, settling in the living room with a lit candle, surrounded by plants. They really help us to unwind, improve spaces, help to reduce stress and improve wellbeing. What's not to love? We've quickly grown to three retail stores (including our flagship store in lower ground Fenwick Newcastle), selling online, and after years of research, we now produce our own line of candles and diffusers in our own home. We're lucky to have such a remarkable team who are passionate about our wonderful customers and what The Plant Workshop is all about.
What plants do you sell and how do you choose them?
We sell a large variety of indoor plants, from mini to the downright humongous. Selected from the best growers, you can be sure of the finest quality and range from Cheese plants, Prayer plants and Rubber plants, to Bird of Paradise and beyond. To find the best plant, we'll always ask you about your space, in terms of light, humidity and of course how much time you want to invest. It's always best to choose plants based on your space and the amount of light you have. It's easier than you think and, if you're inexperienced, we'll start slow.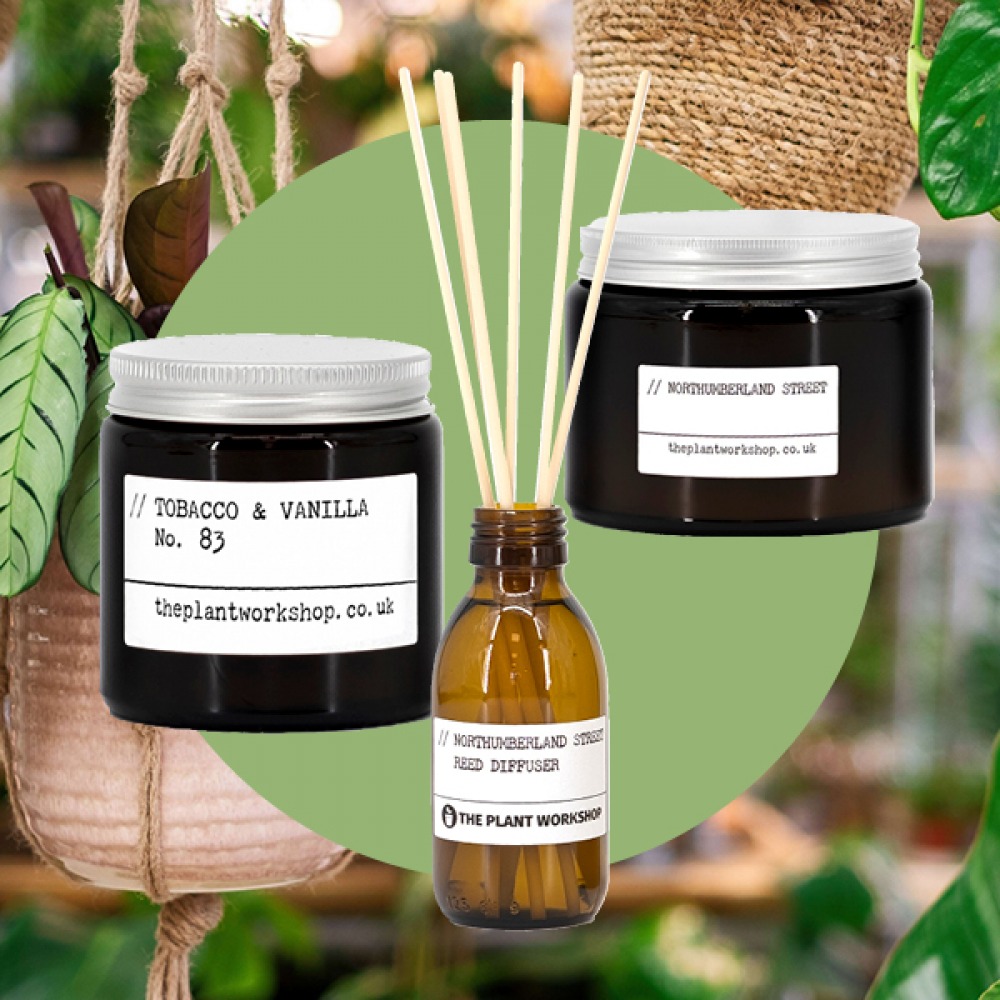 Why candles?
My husband Steve creates our candles and diffusers and his passion was born out of a love of home fragrance. We knew we wanted to create and develop a line of home fragrance that we would actually use in our own home and be confident our customers would love as much as we do. We've had our favourite luxury scents over the years but have often been left disappointed with candles that have failed to impress with their bold claims. So we set about learning and creating with lots of experimentation to craft the best candles we could. We knew our fragrances needed to impress, not just in terms of their exquisite fragrance, but they needed to look beautiful. Our amber glass jars are recognisable in our stores, and being obsessed with interiors, we knew our design needed to be simple but something you'd be proud to leave on a coffee table – even after it's finished. Steve hand-makes our home fragrance in our home in Teesside, everything happens in-house, literally! Try our Northumberland Street candle which we created to celebrate opening our Fenwick store in 2020. It's a beautiful, uplifting and nostalgic scent with white lavender, basil and lemon.
What can shoppers expect in Fenwick?
Our Fenwick store offers a beautiful selection of indoor plants, pots and accessories for your indoor garden. You can also discover our entire range of candles and diffusers. Our team are on hand to provide expert, tailored advice for your plants and can help find that perfect gift. We also offer a custom ordering service if you're unable to find the exact size of plant you that need.
What about your workshops?
We love taking The Plant Workshop on the road with our terrarium and candle-making workshops. This year we're focussing on working with lots of independent businesses from cafés to bars alongside our community-focused events.
Plans for the future?
We're excited to be part of this huge indoor-plant movement and we'll continue to enjoy meeting our wonderful customers in-store, online and via our social media. We'll be on the lookout for new interior design partners, releasing new fragrances, continuing our workshops in more venues and working with our local communities. Rest assured, we'll also continue to source the very best in indoor plants. Pop in and see what we're all about.
Fenwick, 39 Northumberland Street, Newcastle NE1 7AS
5A Regency Mews, Northallerton DL7 8PD
Unit 7 Belasis Court, Belasis Business Park, Billingham TS23 4AZ
Kirkleatham Walled Garden, Plantation Road, Redcar TS10 4QT
theplantworkshop.co.uk