England's Lucy Bronze on Her Successful Footballing Career
We're all behind the Lionesses in tonight's UEFA Women's Euro semi final match against Sweden
Back in 2018, we caught up with Alnwick's Lucy Bronze who has taken women's football by storm.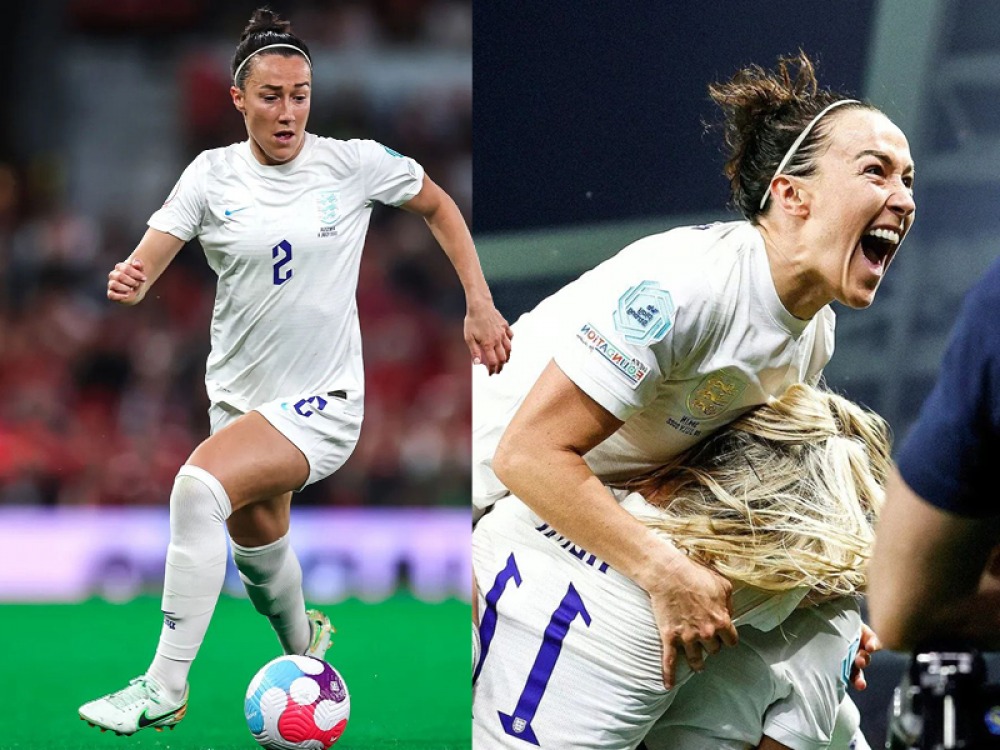 Lucy's footballing career began at a very young age, after she joined in with her older brother and his friends during games. 'When I was younger I copied everything my brother did. He loved playing and watching football, so I would play with my brother and his friends growing up,' explains Lucy. 'I played for local boys teams until I was 12, before I was banned by the FA from playing with boys. Luckily, my coach begged my mum to keep me playing,' she continues.
'There weren't as many girls teams then as there are now. Blyth Town ended up being my closest team, so I played there a few times a week. I only played football part time until a few years ago – I was at university until I was 22, and I have been full time for the last four years.'
Now, Lucy plays for French side Olympique Lyonnais, and helped her team win the Champions League earlier this year after scoring a fantastic volley against her former team, Manchester City Ladies. 'Winning the Champions League was a very special moment for me – it's something I have always wanted to achieve.' But it's playing for her country that means the most to Lucy.
'Playing for England in the 2015 World Cup has to be the best moment of my career. Even though we didn't win, scoring goals and winning a bronze medal was still unbelievable,' she says. 'The first time I was called up to play for England was so exciting. I was lucky enough to get the call while there were still so many amazing older players who I had grown up watching, like Kelly Smith and Rachel Yankey.'
Lucy is currently away in Russia playing for England in the hope of qualifying for the 2019 Women's World Cup, and will face Wales in Newport at the end of August. 'I think the competition in qualifiers is so much stronger now than it ever used to be. This year we get to play Wales, who are sort of a rival to England, so there is a lot riding on the game,' she says. 'Day to day, there is definitely a buzz for the bigger games, some of the team feel a little nervous, whereas some get excited – but come the game everyone is calm and playing these big games just makes the feeling of winning even more special.'
'In a male-dominated sport, it's important for little girls to have people to look up to, people who they could grow up to be like and know that it is possible for a girl to be a successful footballer. But I also think it's important for the boys to see and have female role models. I think that will help change the perception of female footballers, and also females in every day life.'
This year, Lucy was voted BBC Women's Footballer of the Year, beating competition from across the world to take home this prestigious award. 'It was a huge shock to win – I wasn't really expecting it. I think all the nominees were so strong, all great players with many achievements. I always feel so excited and humbled winning any awards, especially as a defender. It's always a little bit harder for defenders, and I love paving the way for us to be recognised as great players.'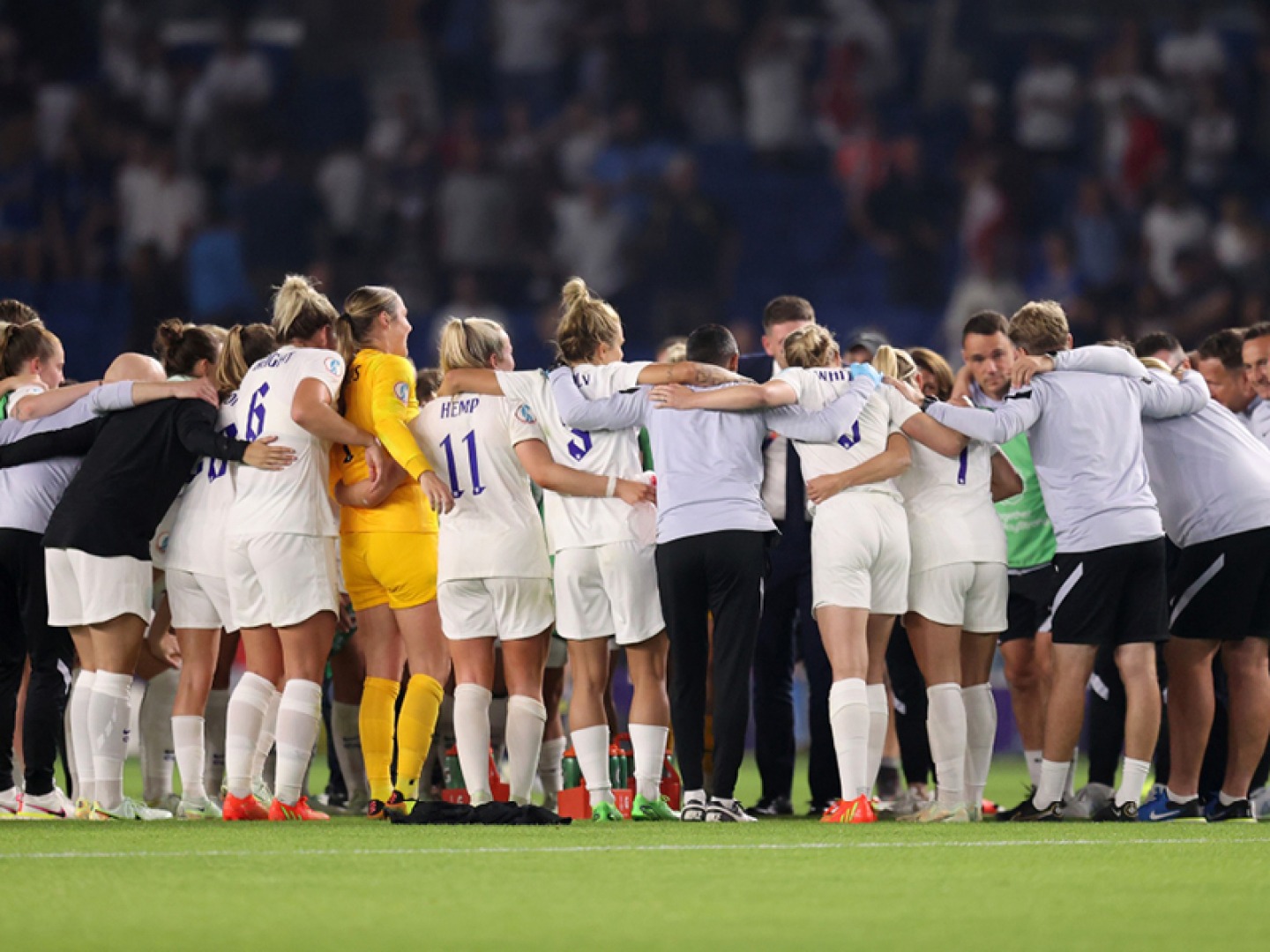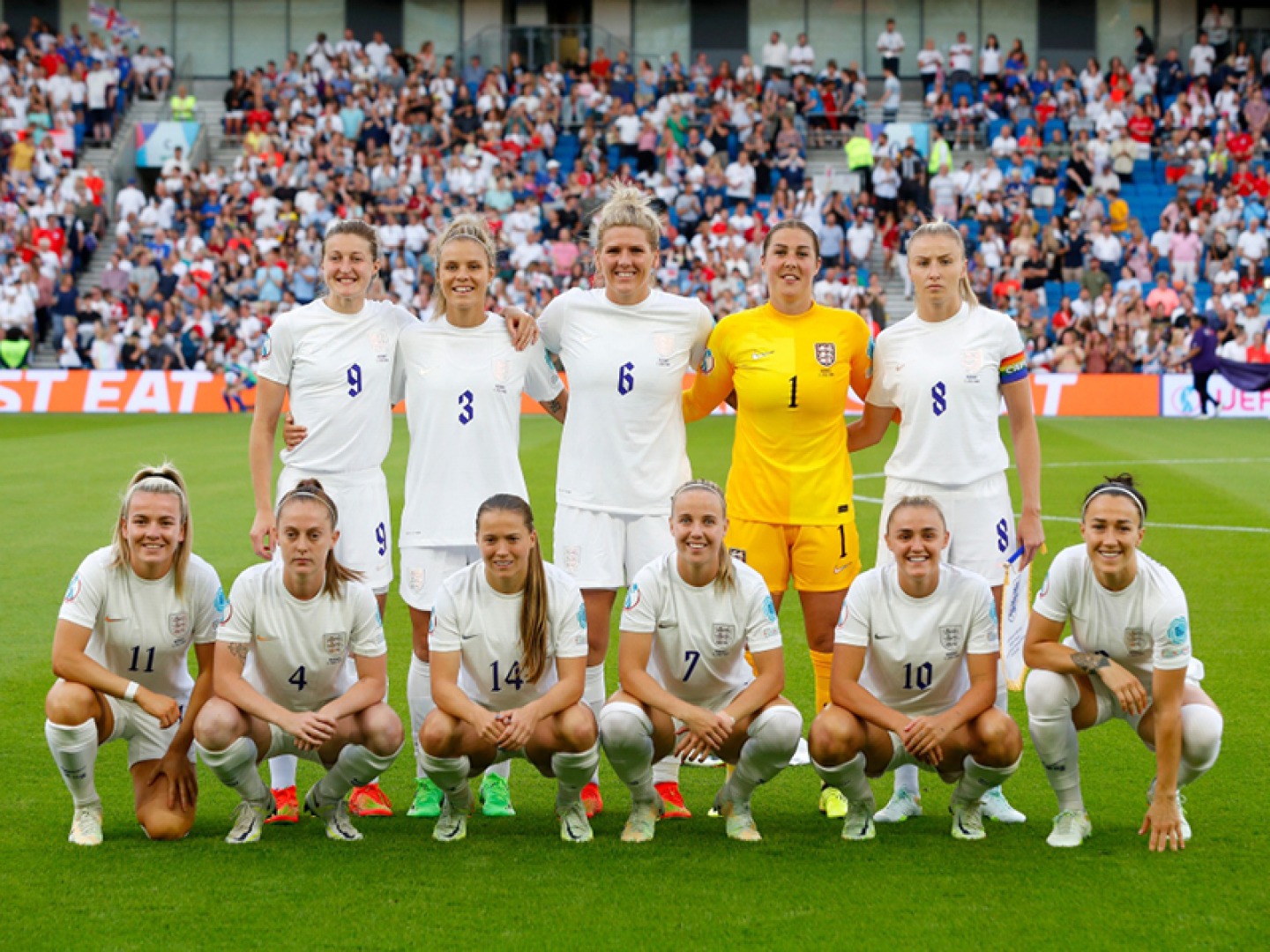 Getting To Know You
What book are you reading?
I am currently trying to learn French, so I spend my time reading French-learning books. The last proper book I read was just before Christmas, 'Shoe Dog', about the man who founded NIKE.
Do you have any rituals before a match?
I don't have rituals before a game, but I definitely can't sit still. I'm constantly messing with my hair, pulling my socks up, walking about, changing the music and trying all the different drinks, sweets and fruit.
Who is your sporting idol?
When I was younger I loved Kelly Holmes and Paula Radcliffe. I always remember watching Kelly Holmes in 2004 – just relentless, and her face crossing the finish line.
What songs are on your playlist?
I go through different phases all the time. At the World Cup in 2015 I was into country songs, by Euros 2017 it was dance music, and now it's a lot of hip hop, and a few French rap songs too.
What's your favourite place in the North East?
I love Alnwick – it was where I was brought up. The football pitches there would be my favourite place. But I do love all the beaches, taking all the family's dogs down, getting ice creams, eating fish and chips. Seahouses is my favourite – my nan lived there.