Everything You Need to Know about Living North LIVE 2023 at Newcastle Racecourse
Here's what you need to know about at Living North LIVE at Newcastle Racecourse
We are delighted to return for 2023 with Living North LIVE, the North East's Homes, Gardens, Shopping, Food & Lifestyle Exhibition.
Read on to find out more about the brilliant chefs and distillers so you can plan your perfect day at LIVE.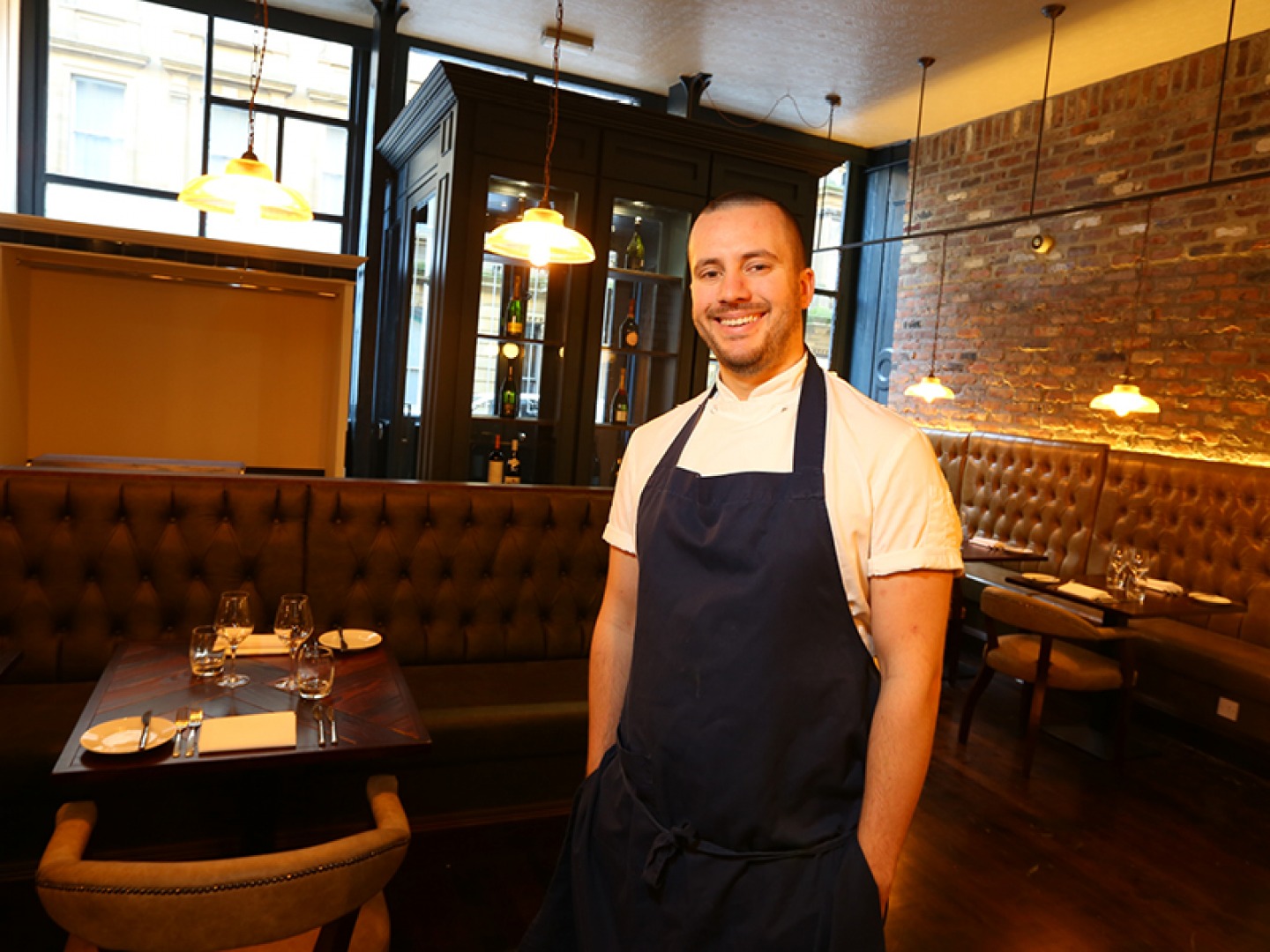 Friday 19th May
11am Troy Terrington, Dobson & Parnell
Chef patron at Dobson & Parnell on Newcastle's vibrant Quayside, Troy is originally from Cambridge, but moved to the North East in 2005 where he worked as head chef at sister restaurant Blackfriars, and at Jesmond Dene House where he held three Rosettes. Troy has a passion for food and a keen interest in wine and spends a lot of his time researching culinary ideas, drawing inspiration from both classic and modern cooking methods. Troy's menus change daily based on the freshest produce he can find, and he uses ethically-sourced, local and seasonal produce direct from nearby farms and markets. There is a strong focus on sustainability and the kitchen team specialises in preserving techniques such as curing, smoking, salting, brining and fermenting. Winning the Taste of the North East title at The North East Tourism Awards and achieving an AA Rosette have been recent highlights for Troy and the team at Dobson & Parnell.
12pm Anthony O'Shaughnessy, Blackfriars Cookery School
Prior to joining Blackfriars, Anthony worked for restaurants across the UK and was a former cookery tutor for Leeds Cookery School, where he delivered cookery courses in Jamie Oliver's Ministry of Food. He also reached the semi-finals of BBC's MasterChef in 2018 by surprising the judges with his take on a North East classic, chicken parmo. Now, following his return to his hometown, he helps thousands across the region improve their cooking skills with his weekday and weekend classes, private parties and corporate events at the Cookery School located above Blackfriars Restaurant. Teaching beginners right through to experienced chefs, Anthony's classes include cooking styles from across the world, such as Vietnamese, Italian, French and Spanish tapas, as well as chocolate making and children's cookery classes.
1pm Bob Arora, Sachins
Bob Arora is head chef at Sachins, a popular Punjabi restaurant located on the historic Forth Banks in the heart of Newcastle. From sumptuous tandoori dishes and beautiful biryanis to mouth-watering curries and delectable desserts, the food at Sachins has been tantalising taste buds in Newcastle for nearly 40 years. Bob's food is renowned for the delicate and precise use of herbs and spices, which are roasted and ground on the restaurant premises. With a commitment to achieving decadent and authentic Punjabi flavours, Bob only uses the finest meats and vegetables available and cooks them to perfection using traditional methods, resulting in a memorable experience for the customer every time.
2pm Jake Jones, Forge at Middleton Lodge
Having worked at some of the most notable Michelin-star restaurants in the North, Jake Jones uses his experience and love for the landscape to narrate a story of the estate with delicate and detailed dishes at Forge. As the head chef, Jake has created a nine-course tasting menu inspired by the rhythms of the seasons and the ever-changing estate landscape. His knowledge and skillset are evident in the popularity of the Forge tasting experience.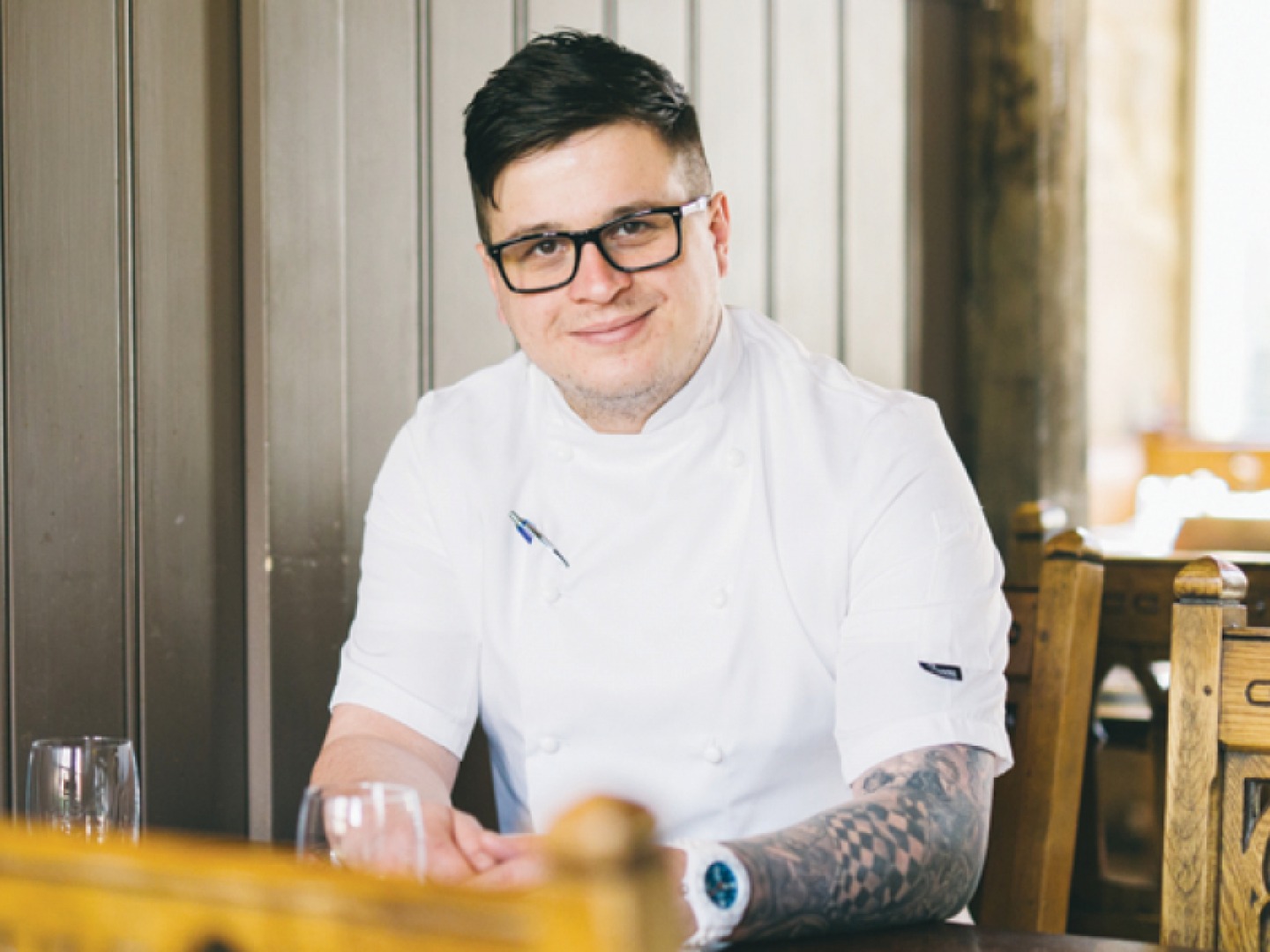 Saturday 20th May
11am Chris Wardale, Blackfriars
As executive chef of Blackfriars, Chris Wardale has spent years perfecting traditional dishes made using hand-selected local produce. At Blackfriars (believed to be the oldest dining room in the UK) their award-winning set and à la carte menus change regularly to make the most of seasonal produce.
12pm Kevin Mulraney, Bewick's
Kevin Mulraney was classically French trained at the Naval & Military Club, Piccadilly, serving royalty and diplomats, before working in prestigious restaurants including Morton's Club, Berkley Square (where he achieved three Rosettes) and Soho's iconic Lindsay House (achieving three Rosettes and a Michelin star). Just over a decade ago, Kevin returned to the North East. He has acted as a consultant chef in both the North East and Yorkshire, before starting Bewick's Kitchen & Coffee House in Rothbury which dishes up modern British cuisine in a cosy, informal atmosphere, and focuses on locally-sourced, fresh ingredients.
2pm Ellers Farm Distillery
Using delicious British apples, Ellers Farm Distillery is one of just a few UK distillers that craft their own vodka from scratch. Set in the beautiful North Yorkshire countryside, the team here don't just talk the talk when it comes to sustainability – they walk the walk and from day one have been completely carbon neutral, meaning you can sip on their award-winning spirits without worrying about your carbon footprint. Having recently built an orchard for their vodka production, come and try some delicious spirits made from locally-sourced ingredients during their demonstration.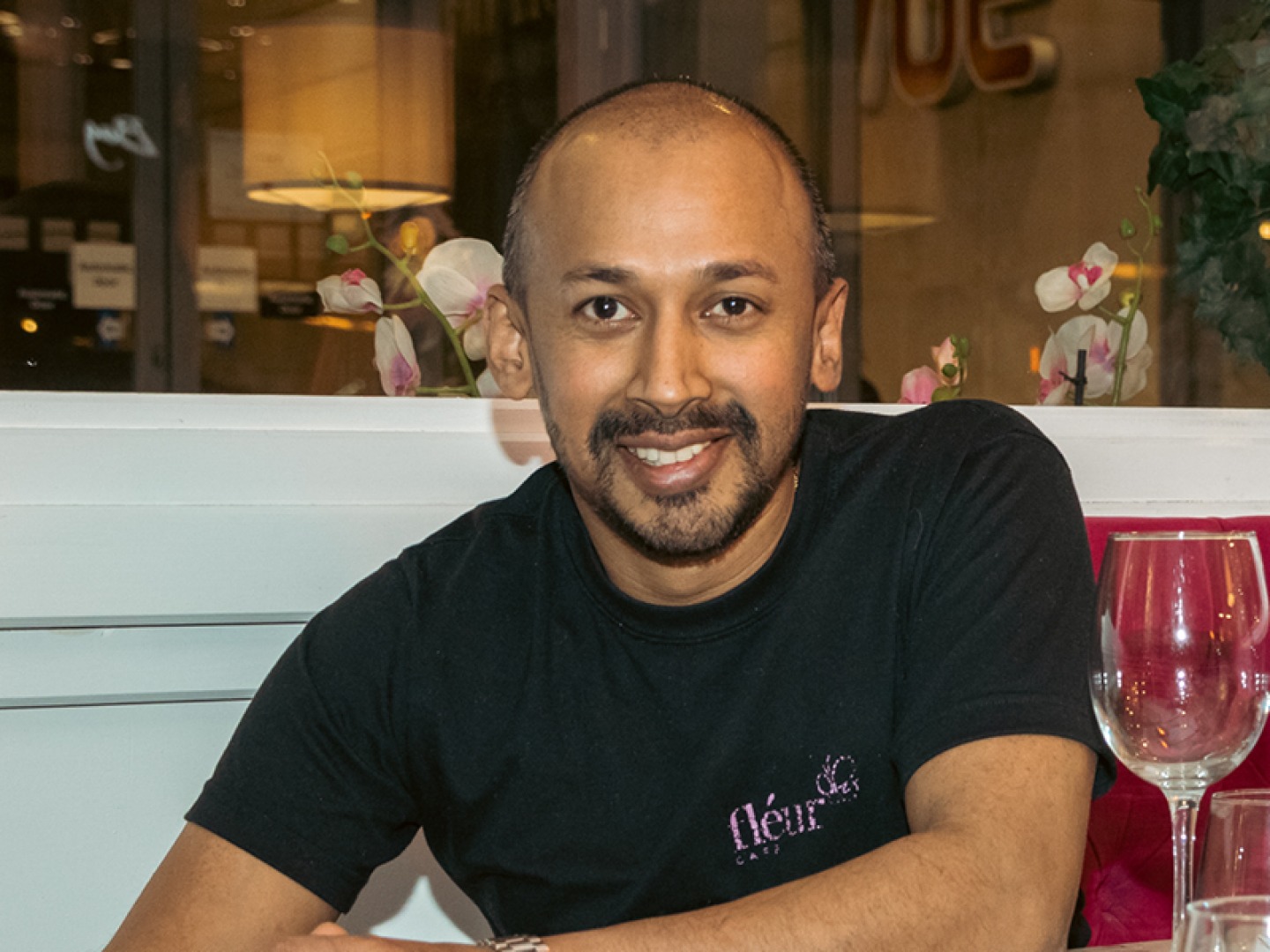 Sunday 21st May
11am Tomahawk
The award-winning Tomahawk Steakhouse group are well-known across the region for serving mouth-watering Himalayan salt dry-aged steaks, sharing boards, legendary Sunday roasts and spectacular sides. The executive chef team will demonstrate their skills, sharing their expertise on all things steak. Explaining the tried and tested ways to cook the best tomahawk, wagyu sirloin and ribeye, they will let you in on all the secrets for cooking the perfect steak, along with tips from the chefs for making the very best macaroni cheese, chimichurri and bacon and creamed peas to cook at home like a pro.
12pm Hotel du Vin
Hotel Du Vin's expert in-house wine ambassadors and bar teams draw from a cellar with an extensive mix of wines from around the world, from traditional quality Bordeaux and Burgundy through to trendy wines from the New World. It promises something for everyone – from a simplified selection of quaffable wines by the glass, to sophisticated and complex varieties from leading wine makers from every continent. The team will be joining us at Living North LIVE to give you a flavour of what you can expectant the hotel, but how you enjoy wine at Hotel du Vin & Bistro is up to you, from a perfectly chilled crisp chablis with friends in the bar through to their own label malbec with a steak in the bistro.
1pm Ross Forder, Coach House at Middleton Lodge
At The Coach House, Ross Forder uses his experience and creativity to work with the estate gardening team and local suppliers to bring 'estate-to-plate' dishes to the table. The all-day, relaxed restaurant has been recognised by the Michelin Guide for its efforts towards sustainable gastronomy. Recipes are rooted in the garden and Ross uses inventive, conservational cooking methods to ensure plates are fresh and flavoursome, and cooked up with a respect for each ingredient
2pm Bobby Geetha, Fleur
Award-winning chef Bobby Geetha is best known for his appearances on MasterChef: The Professionals and Great British Menu. Prior to that, he trained in fine-dining restaurants around the world such as the prestigious NOMA and has since settled down in Leeds where his Kerala heritage, and experience in globally-renowned restaurants, is reflected at his very own restaurant, Fleur. He is also the proud author of five successful cookbooks which focus on fine-dining Indian cuisine, as well as an international menu consultant for countless popular restaurants.
Don't miss the amazing speakers and demonstrations in our LIVE Lounge.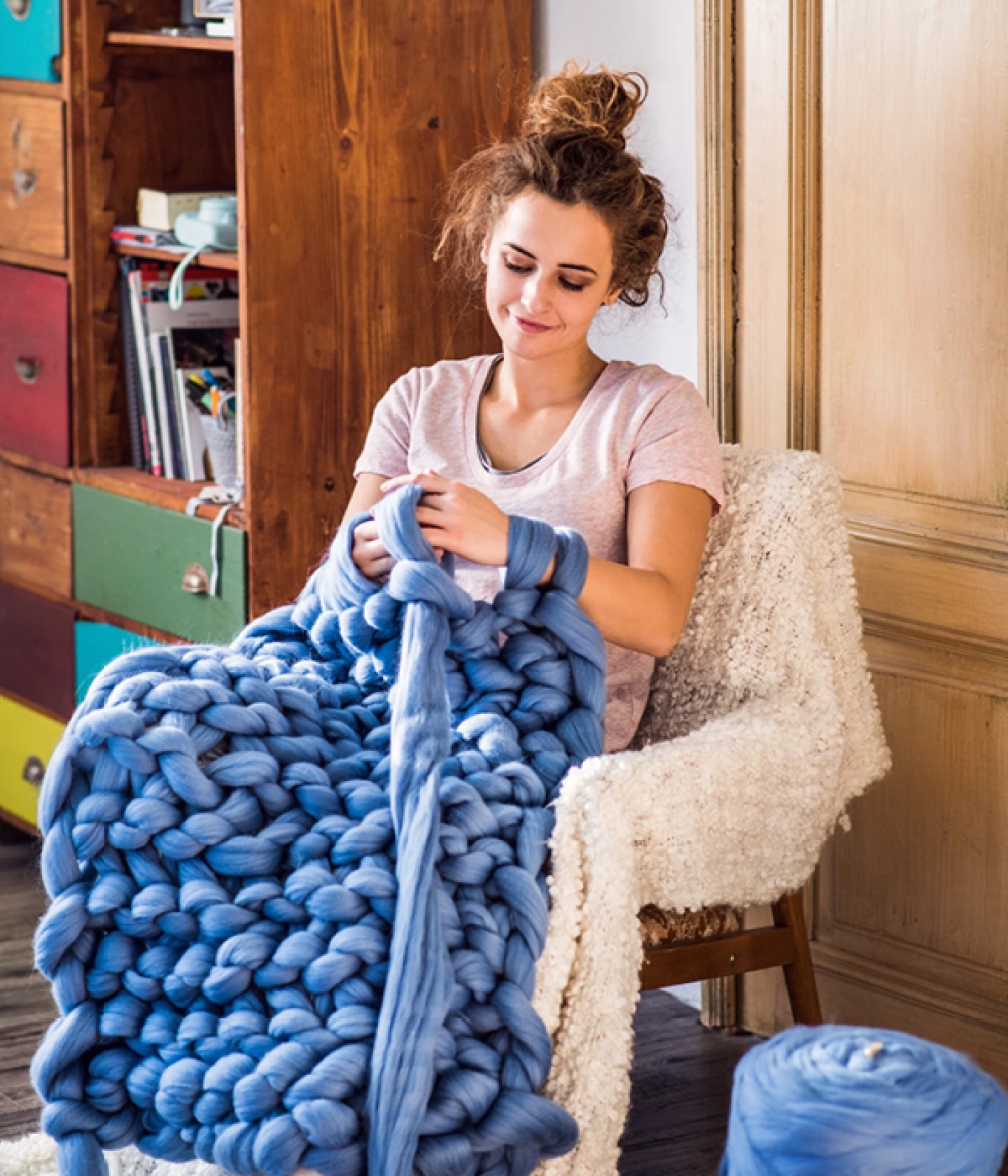 Friday 19th May
11.30am & 12.30pm Make a Spring Willow Obelisk with Justine from The Workshop
1.30pm & 2.30pm Arm Knitting with Michelle from Craftisan Northumberland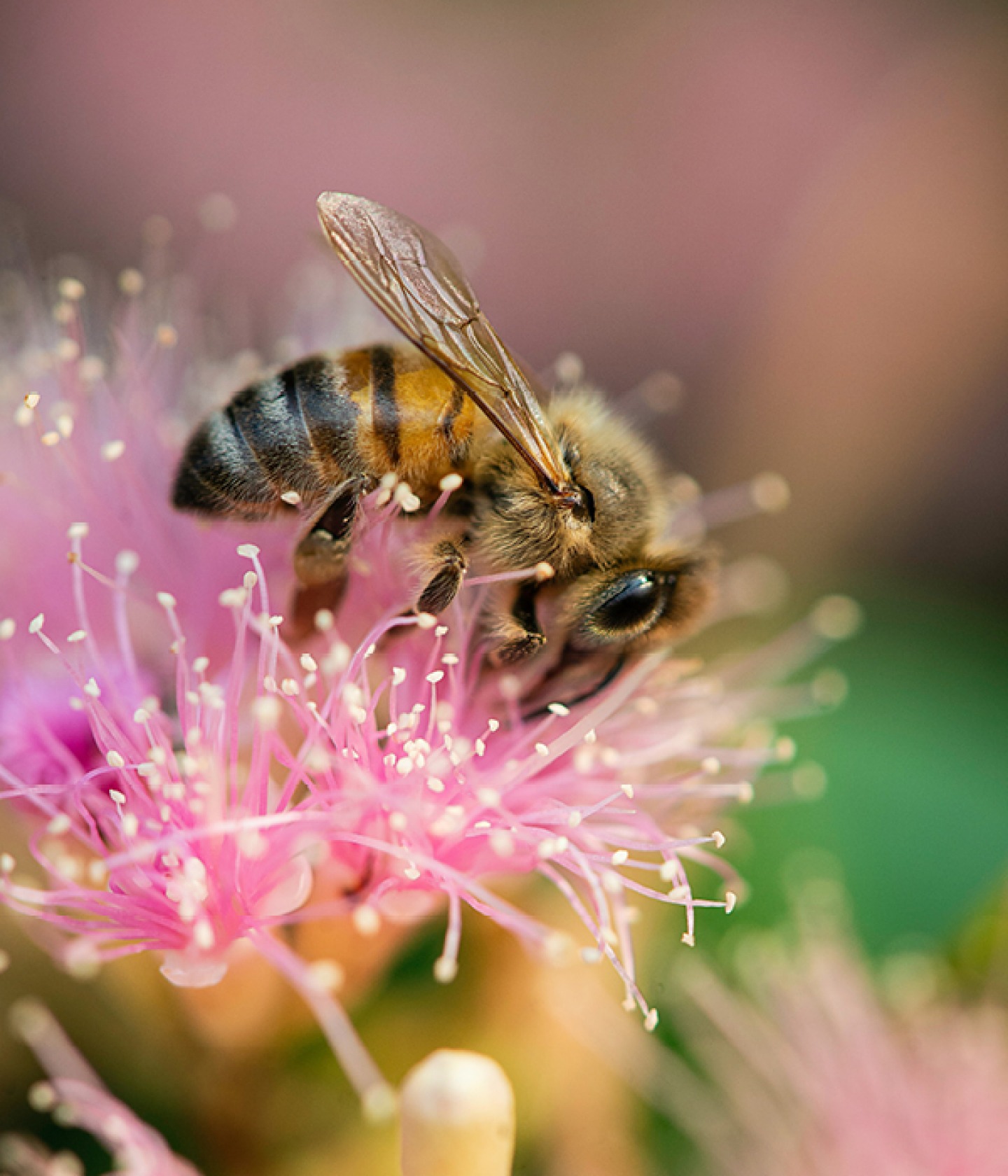 Saturday 20th May
11.30am Exilis Elite Demo with RT Aesthetics
12.30pm Beekeeping and Honey Chasing with The Travelling Bee Co
1.30pm The Benefits of Investing in Fine Art with Whitewall Galleries
2.30pm Providing Help & Hope to People Living with Dementia with Alzheimer's Society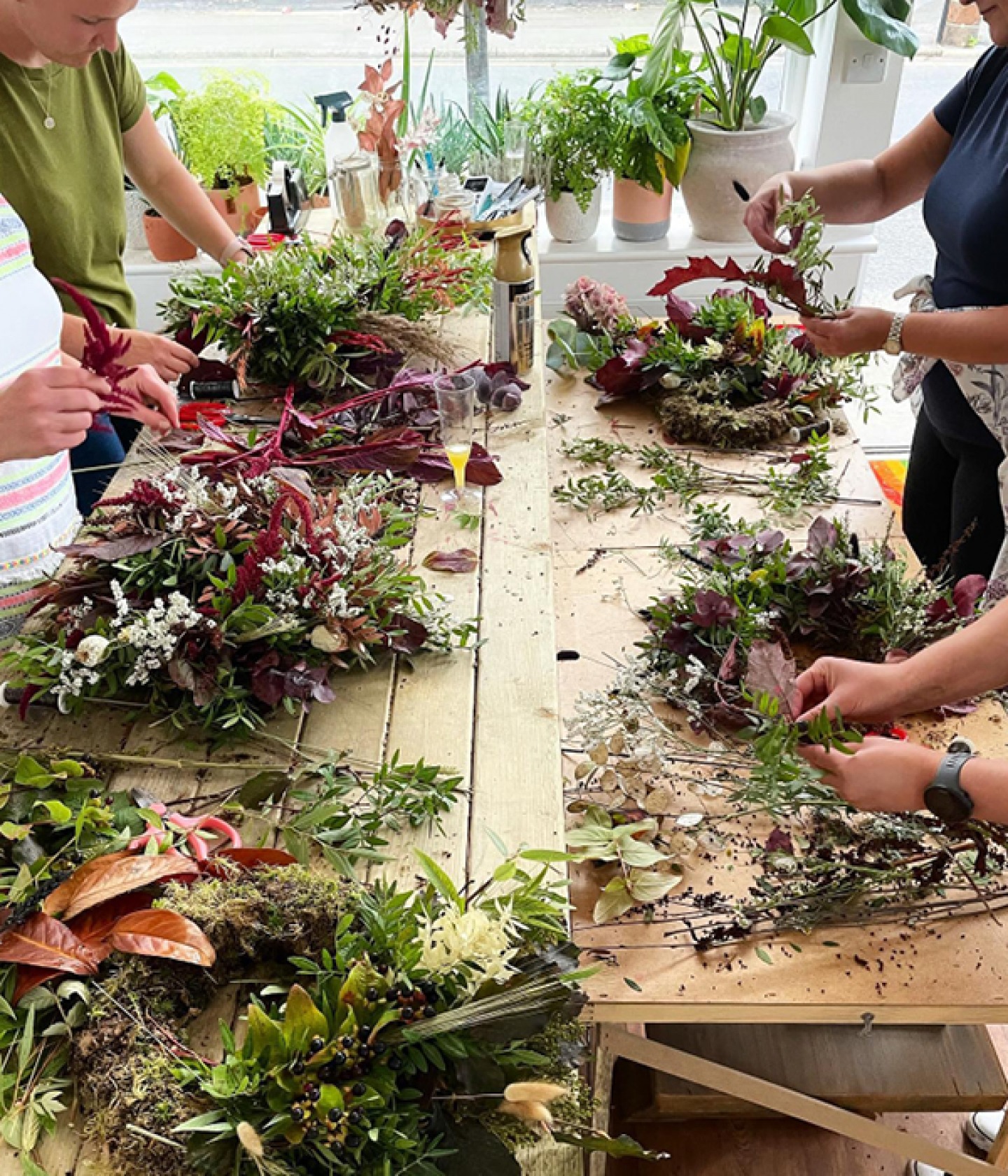 Sunday 21st May
11.30am Exilis Elite Demo with RT Aesthetics
12.30pm, 1.30pm & 2.30pm Spring Wreath Making with Hannah from The Flower Child
Don't miss our exclusive workshops, new to Living North LIVE for 2023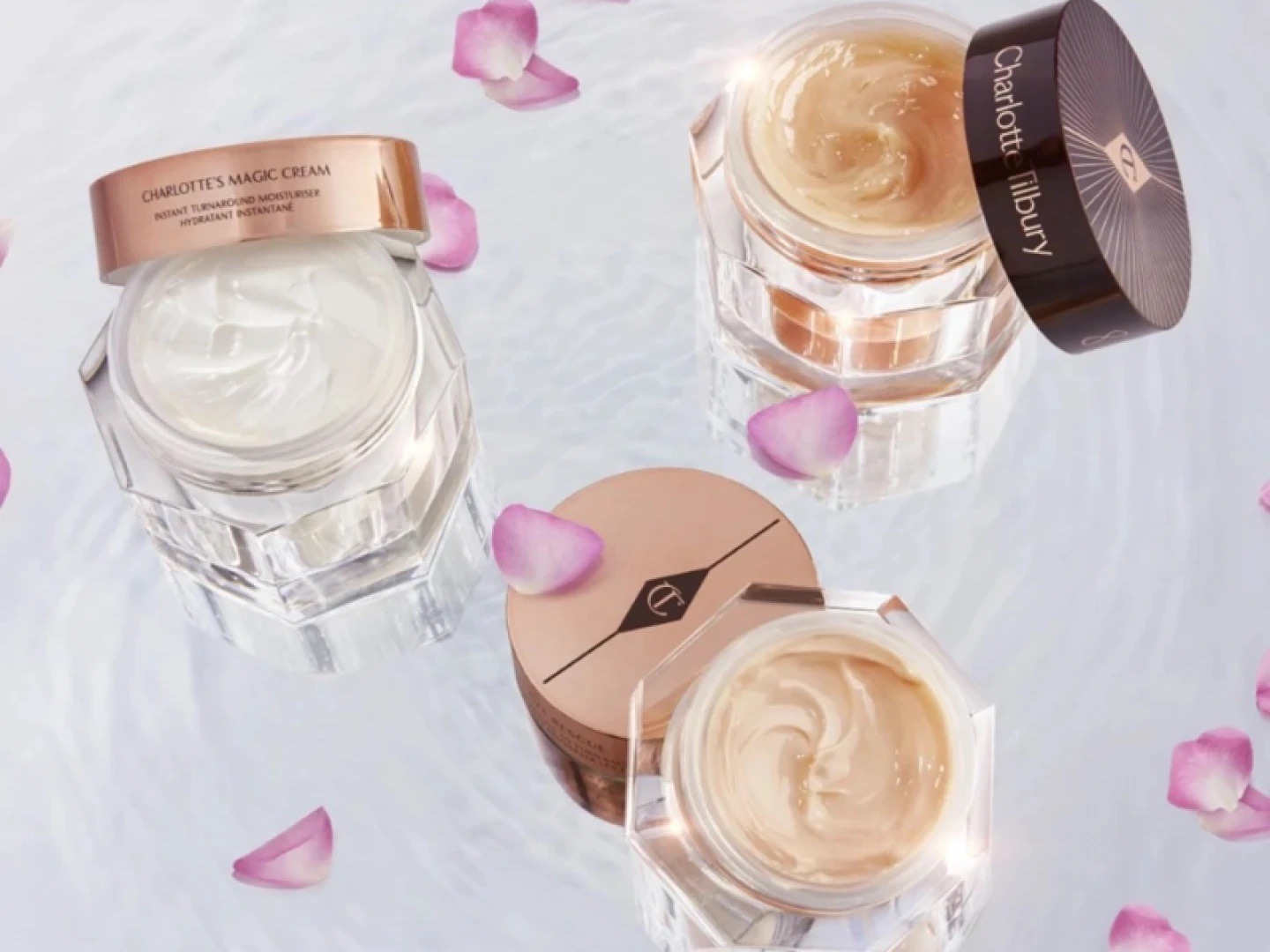 Friday 19th May
11am, 12.30pm & 2pm
Enjoy a glass of prosecco and a cupcake whilst learning how to get Charlotte Tilbury's brand-new Pillow Talk Party look. Join the expert makeup artists from the Charlotte Tilbury team for this exclusive workshop – they'll be showing you how to create the perfect look for spring with a step-by-step guide, and letting you in on the secrets of their new collection.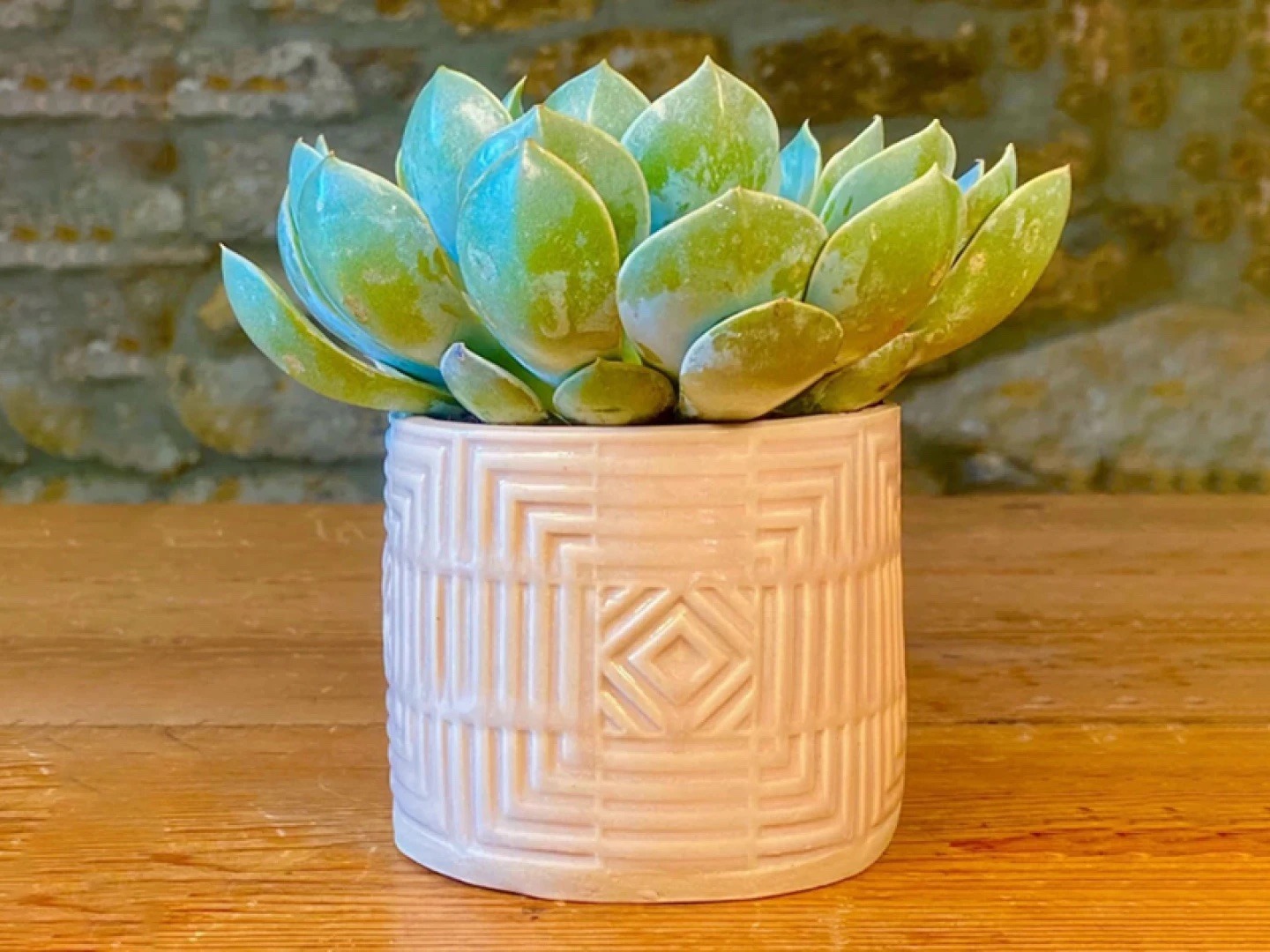 Sunday 21st May
11am, 12.30pm & 2pm
Whether you're a beginner or a pro, join Amy Rutherford in her slab building workshop and make your very own, one-of-a-kind stoneware clay plant pot to get you ready for spring. Experiment with different stamps to create unique patterns and choose your glaze on the day. Your finished masterpiece will be taken back to Amy's studio to be fired and glazed, then carefully wrapped and posted to your home address (free of charge).
A1 Blinds
S47
a1blinds.co.uk
The North East's leading made-to-measure blinds manufacturer, providing the best quality blinds in the region for over 35 years.
Al The Plant Man
O4
Landscaping, garden design, any work from commercial property to your back yard.
Alimental Scents
S66
alimentalscents.square.site
An aromatherapy, pure essential oil business selling handmade aromatherapy wellbeing products.
Alison Hall Photography
S68a
alisonhallphotography.co.uk
Alison's photographic art is achieved through a skilful mix of creative and traditional techniques used in-camera and post-production. Her multiple exposure images express her love of landscape and nature in a very distinctive contemporary style.
Alison Hill Studios
A55
ahill.portfoliobox.net
Contemporary figurative ceramics, all one off pieces, alongside 2D original artwork in various media.
Alison Tucher Miliner
S37
alisontutchermilliner.com
Beautiful hats for everyday and every occasion – handmade, refashioned, timeless and chic.
Alzheimer's Society
A42
alzheimers.org.uk
We vow to help end the devastation caused by Dementia, through support and research. Together we are help and hope for everyone living with dementia.
Amory London Ltd
S22
amorylondon.com
Professional quality hair tools that empower everyone to express their unique selves.
Amy Rutherford Ceramics
A43
amyrutherfordceramics.com
Amy is a studio potter based near Newcastle. She works with stoneware and porcelain to create wheel-thrown pieces which are both functional and beautiful. She values craftsmanship, sustainability and heritage.
Araxos Ltd
M10
www.araxosfood.com
Olives, baklava, Turkish delight and cashew nuts.
ATM living
O1
atmliving.com
ATM Living is a leading premium quality indoor and outdoor online retailer, making inspiration a reality. Based in Tyne and Wear and shipping across mainland UK, ATM Living was founded in 2020 with the main objective of making outdoor spaces as aesthetically pleasing as indoor spaces.
Awesome Botanical
A32
info@awesomebotanical.com
Awesome Botanical create the ultimate self-care products to revive, energise and ease away your stresses.
Azcension Designs
A30
facebook.com/Azcension-Designs
A unique, bespoke range of silver, gold and gemset jewellery, plus leather and crystal accessories not available online or on the high street.
Baesha
S70
baesha.com
Homeware and gifts made with authentic wax fabrics to add character, drama and staging to your home. They also make candles and handmade soap/skincare to complement you and your home.
Bake for the Soul
T57+T58
bakeforthesoul.com
Bake for the Soul believe everybody deserves good baking, so they provide a great range of vegan and gluten free products that taste just as good as the rest.
Bear Essentials
A9
bear-essentials.com
Sustainable fashion accessories handcrafted from natural materials.
Beauchamp
A29
beauchampaccessories.co.uk
An eclectic mix of luxury, Italian made leather handbags imported from the Florence area. As they deal directly with the manufacturers, you can be sure of exceptional value for money.
Bedroom Athletics
A5
bedroomathletics.com
Bedroom Athletics have been making luxury slippers, slipper boots and beautiful bedtime-wear since 2007. Their mission then was to 'ban boring bedwear' and to make feeling comfortable at home a beautiful experience.
Belle Boutique
A17
belleboutique.co.uk
Belle Boutique brings you a beautiful and fashionable range of accessories including jewellery, scarves and handbags.
Benthespoonman
A53
A small, local business based in Teesdale making unique, bespoke, handmade jewellery and gifts using antique/vintage cutlery.
Blueberry Hill Preserves
T9
blueberryhillpreserves.co.uk
Artisan chutneys, preserves, savoury sauces, curds, waxed cheese truckles, honey and oatcakes.
BMW Building Products Ltd
S59
bmwwindows.co.uk
BMW Building Products have been providing high quality windows, doors and conservatories since 1985 as a long established uPVC manufacturing specialist. They have a new, bespoke showroom to showcase the wide range of stylish windows, doors and conservatories.
Burtree Puddings
T29
burtreepuddings.co.uk
Award-winning sticky puddings and sauces, Christmas puddings, fruit cakes, flapjacks and gluten free options. ""cakes, flapjacks -gluten free options.
Butternut Box
S57
butternutbox.com
Freshly prepared dog food – cooked like you would at home and delivered in perfect portions.
Cakes Direct From The Lodge
T44
cakesdirectfromthelodge.co.uk
A small business based in Halifax who make homemade fruitcakes and Yorkshire Parkin that are slow baked in an Aga. Their range of handmade truffles and chocolate bars, flavoured with essential oils, proved to be extremely popular in 2022.
Calder's Kitchen
T31
calderskitchen.co.uk
Traditional piccalillis, chutneys and gift sets from Grandad Charlie's original recipes.
Cheeky Duchess
A2
cheekyduchess.co.uk
Beautiful clothing from Italy, the USA, Canada and the UK. Lots of linen dresses, tops, trousers and skirts as well as soft autumnal sweaters, cardigans, fluffy teddy jackets and trousers in all colours, and mostly one size.
Ches & Co - Sustainable Homeware
A52a
chesandco.co.uk
An interior design studio creating personalised spaces filled with recycled pieces.
Clever Association
S13
cleverass.com
Clever Association is an award-winning technology consultancy, creating bespoke entertainment and integration solutions for both homes and businesses.
Colliery Soap Studio
S31
collierysoap.co.uk
Fun, colourful and eco-friendly bath and body products, all free from plastic and palm oil.
Crush
S60a
Crush_uk_home (Instagram)
Crush brings contemporary textiles to the market with bold, eye-catching prints that suit today's modern kitchens.
Cutie Pie Cards
A38
cutiepiecards.co.uk
They offer a comprehensive range of handcrafted cards for all occasions. They are contemporary and described as simple in design, unique and very effective.
Deep North
T53
deepnorth.co.uk
An independent coffee and doughnut shop (and scratch bakery) based in Tynemouth. By scratch bakery, they mean that they make everything from scratch – the dough, jams, fillings and glazes.
Derek Priestley
T32-T35
A vast array of British farmhouse cheeses, handmade farmhouse butter and gift Ideas.
DHE Garden Products Ltd
O5
dhegardenproducts.co.uk
Quality garden furniture sold direct to the public.
Dogs Trust - Excel Fundraising Ltd
A27
dogstrust.org.uk
With around 1,600 dogs in their care at any one time, your support helps give every single one the very best care possible.
Dolly Mixtures
S35
Handmade cribs with dollies, hand-knitted and crochet dolls' clothes and blankets, and accessories.
Domaine de Palejay
T36
palejay.com
An Anglo/French couple (Newcastle/Provence) with nearly 40 years experience in the wine industry. Their family estate is certified as of high environmental value.
Dough It Yourself
F1
doughityourselfonline.co.uk
By using the finest ingredients to create fresh tasting products, they aim to redefine the way people eat pizzas in their homes. They create thin crust bases and a range of sauces, all of which are vegan friendly. There should be no fuss, no compromise and no-one going hungry. After all, if you want a job doing properly, always Dough It Yourself.
Earth Doctors Ltd trading as Big River Bakery
T55
bigriverbakery.com
Big River Bakery is a community bakery based in Newcastle which has gained national recognition for high-quality breads, pastries, cakes, savouries, courses, baking kits and stottie delivery nationwide.
Eden Boutique
A36
eden-boutique.co.uk
Ladies fashion, jewellery, handbags, scarves, hats and accessories.
EDEN GARDEN EQUIPMENT
S38
EDENGARDENEQUIPMENT.COM
Horticultural sundries and gifts for gardeners.
Ellers Farm Distillery
T1
www.ellersfarmdistillery.com
An independent eco-distillery based in the heart of North Yorkshire, creating the best spirits in the most sustainable and ethical way.
Emily Ward Art
A8
emilywardart.com
Emily Ward offers you a range of beautiful products from framed prints to cushions. Each is made from original paintings by Emily. She welcomes visitors to her studio in North Shields. Please get in touch to make an appointment.
Fat Lass Preserves
T16
fatlasspreserves.co.uk
Artisan preserves with a modern twist.
Fenwick
S11
fenwick.co.uk
Brilliantly British in style and spirit, Fenwick has been the designer department store of note for shoppers of exceptional taste since 1882.
Fieldhouse Pottery
A39
fieldhouse-pottery.com
Hand thrown stoneware pottery with bespoke glazes. Put the beautiful into your everyday.
Foster Care Associates (FCA)
A6
thefca.co.uk
Foster Care Associates are an Independent Fostering Agency, established since 1994. They are one of the largest Independent Fostering Agencies in the country. The North East region has over 90 fostering families.
Fotos for Art
A52
FotosForArt.co.uk
Quintessential fine art prints and canvases, bringing you an impressionist view of our Great North, as well as the nature which surrounds us.
Fox Cub & Co
S33
foxcubandco.co.uk
An independent, eco-conscious company producing luxurious all-natural interior fragrances. They're expertly hand-crafted and curated using UK-sourced high quality materials, hand finished with wild flower seed labels.
From Loft to Loved
S71
fromlofttoloved.co.uk
An independent home and gift shop based in Sedgefield. Browse their selection of sumptuous soft furnishings, statement pieces and unique homeware. From Loft to Loved also offer a bespoke service to suit your individual tastes and décor.
Gattertop Drinks
T43
gattertopdrinks.com
Artisan crafted, award-winning spirits made with organically grown fruits and botanics from the orchards and hedgerows of the Herefordshire hills at Gattertop. Rated best tasting vodka in England in 2021 – IWSC – 100 percent natural flavour and sold in bottles.
Geordie Bangers
T49+T50
geordiebangercompany.co.uk
A third generation sausage maker from the banks of the River Tyne.
Hailu Ltd
A37
sinapearl.com
Hailu is the all-over body hair removal kit.
Handmade by Tink
S32
handmadebytink.co.uk
Handmade children's soap – the more you wash the quicker you get your toy.
Heck!
F14
www.heckfood.co.uk
Food that brings flavour you can swear by. Being family run means Heck can do things differently. They make their sausages and burgers in small batches on the farm in Yorkshire. Although small, they're big on premium quality and flavour.
Helen's Scentsational Scents
S53
HelenHaswell.scentsy.co.uk
Helen became a Scentsy Consultant because she wanted the benefits of scented candles without the dangers of open flames. Scentsy uses a heating element or lightbulb to gently warm scented wax to release the fragrance.
HomelessGhostPrints
S9
Nostalgic sports prints of over 300 football, cricket and rugby teams.
Howard Nicholson
T11
Purveyor of artisan adult beverages.
Husen Moda
CB Room
husenmoda.com
Husen Moda are a ladies high fashion retailer, styling and providing beautiful and loyal customers with the latest fashion trends for over 25 years.
Independent Usborne Partner
A45
Rebeccasbookshop.co.uk
Childrens books; birth to young adult. All Usborne.
Isaac Poad Brewing
T47
isaacpoadbrewing.co.uk
Traders in Taste since 1863 crafting multi-award winning beer and gin in rural North Yorkshire.
Jane Charles
A40
thebritishcrafthouse.co.uk/shop/Jane-charles-studio-glass
Freeblown decorative studio glass perfume bottles, bowls, vases, paperweights and sculptural forms made in a wide array of vivid colours, organic shapes and textured finishes. Each piece has its own unique personality and character.
Jethro's Sauces/Artisan Camper Crackling
T54
jethros.co.uk / www.artisancamper.com
Delicious handmade sauces and marinades and Artisan Camper pork crackling in nine flavours.
JigsforKids
S67
jigsforkids.co.uk
Children's wooden jigsaw puzzles.
Just For Women Centre CIC
A47
justforwomen.org.uk
Just For Women ensures every women, child and their family in our community has the support, tools and opportunities they need to live safely, gain financial stability and lead enriched lives.
Kadine
A54
kadine.co.uk
The designs are inspired by a range of powerful experiences and, although contemporary, they refer to an African history and culture, and thus reflect the aesthetics of their communities. Each product is unique and handmade.
Kate Oddities
A50
Taxidermy butterflies mixed with original artwork to showcase their beauty. All of these majestic beauties have been ethically sourced. They also make handmade needle felt animals.
Katherine Hodgkinson
A7
etsy.com/uk/shop/katherinehodgkinson
A maker/illustrator inspired by the art of slow crafting. She has a passion for making minimalist objects by hand that bring the beauty of the outdoors in.
Katie's Design House
S24
katiesdesignhouse.com
Katie Dyer creates hand painted illustrations inspired by the natural world, that she uses to create prints for both paper and textile collections. Expect to see colourful, vintage inspired designs with lots of fruit, floral and foliage elements.
KBevanArt
A51
etsy.com/uk/shop/KBevanArt
Kyle Bevan is a contemporary local artist specialising in ocean resin art and home decor. Every piece is handcrafted, slow made and unique.
Kilday&Co
S41
kildayandco.com
Kilday&Co is a North East-based designer and producer of luxury interior soft furnishings and giftware products. Their designs are unique, vibrant and celebrate colour, inspired by flora, fauna and minerals.
Kitty's Ginger Wine
T52
Kitty's Homemade Ginger Wine was established in 2007 and based in Blyth. They produce non alcoholic soft drinks in three bottle sizes. See them around the region at food festivals and farmers markets, or visit their website for a list of local stockists.
Lanes & Co
S26
featonbys.co.uk
From house clearances and valuations to online auctions on art, furniture, tableware, memorabilia and more, the Featonby's auction house does it all.
Laura Mary Art / Haf & Co
S61
hafandco.co.uk
Laura is a wildlife artist based in Newcastle. Taking inspiration from nature, she creates highly detailed portraits primarily using coloured pencil.
Laura Miles Ltd
S45
aura-miles.com
Beautifully hand crafted sterling silver and gold jewellery set with gemstones. Native American Indian collections from both Zuni and Navajo Reservations.
Lauren Young Illustrations
S19
laurenyoungillustration.com
Beautifully hand crafted sterling silver and gold jewellery set with gemstones. Native American Indian collections from both Zuni and Navajo Reservations.
Le Mini Macaron
T14
leminimacaron.co.uk
A local family business making macarons since 2014. They offer an extensive selection of gluten free macarons made with natural flavours and ingredients, and supply for weddings, food festivals and just for you.
Leather Genie
S29a
leathergenie.co.uk
High quality leather balsam and cleaner care.
Light Hearted
LIGHT-HEARTED.CO.UK
Recycled metal garden sculptures made in Zimbabwe. Their sculptures are made from recycled washing machines, fridges and oil drums.
Lindisfarne/Alnwick Rum
T24
lindisfarne-mead.co.uk
A variety of traditional meads along with a range of fruit wines and spirit drinks – all produced and bottled at their winery on Holy Island.
Linen and Rose
A18
linenandrose.co.uk
Gorgeous soft furnishings and gifts made with the highest quality linens, designed and printed in the UK.
Lovage and Lace
A34
lovageandlace.com
A vintage and antiques emporium selling Victorian silver and silver plate, fine and costume jewellery, handmade vintage hair accessories, fine vintage preloved furs and unusual vintage items.
Love From Jill Ltd
T37
lovefromjillbrownies.co.uk
A small-batch, craft bakery which bakes exceptional Belgian chocolate brownies for enjoying, sharing, celebrating and connecting with others. Their brownies are dairy free and they also provide vegan and gluten free options.
Macmillan Cancer Support
S39
macmillan.org.uk
Macmillan want to reach and improve the lives of everyone living with cancer and to inspire millions of others to do the same. There are 2.5 million people living with cancer in the UK today.
Maguires
O3
maguirescountryparks.co.uk
Looking to relax in a five-star country park or even interested in buying your own holiday home? Then look no further than Maguires Country Parks.
Mateusz Boron
A44
okulan.com
Particularly suitable for cleaning sensitive surfaces, Okulan was developed on a purely biological basis and is also suitable for allergy sufferers due to the non-irritating components.
Nichola Jones Cards and Gifts
A56
nicholajones.com
Luxury diffusers and candles hand-poured in Harrogate.
Nique Crafted
S27
niquecrafted.com
At Nique Crafted, they believe that every home is unique. They create handmade, bespoke items that not only complement your home, but will be a talking piece.
North Chocolates
T2
northchocolates.co.uk
Award-winning North Chocolates use only the finest, ethically-sourced sustainable cocoa products, specialising in seasonal, luxury chocolate bars. All are vegetarian, 99 percent are gluten free and they sell dairy free dark and oat-milk bars.
North Star Home
S68a
northstarhomeedit.com
Beautiful, practical and sustainable home interiors and accessories.
Nova Scotia Farm Produce
T4/T5
dishestodinefor.co.uk
From the heart of Yorkshire, Nova Scotia Farm Produce are primary producers. They have developed various national prize-winning pies. They bake them fresh on site for you to try, and they have them baked or un-baked for you to take home.
O'Donnell Moonshine
F11
odonnellmoonshine.co.uk
O'Donnell Moonshine is a craft spirits producer based in Manchester, specialising in moonshine. Moonshine is a grain-based alcohol that's name was coined during the American prohibition when alcohol was distilled by moonlight.
OGEL
S6
ogelworld.com
Appearing on BBC's Dragons' Den, OGEL are the world's first and only manufacturer of garden rooms made from plastic waste.
Oldfield Design Co
A13
oldfielddesignco.co.uk
Oldfield Design Co. are creators of lovingly-crafted checklist maps, prints and keepsake gifts. Founded in Cumbria by designer and illustrator Jack Oldfield.
OMBH Homeware
S5
onlymadebyhand.com
OMBH Homeware presents exclusive decorative homeware and gifts. The products are made using eco-friendly materials (wood, bamboo, rattan and coconut) forming unique, vibrant styles perfectly for home use, display and gifts.
Pamoja Skincare
S70a
pamojaskincare.com
Pamoja is a high-performing natural skincare brand based in Newcastle, designed to bring a dose of kindness into your daily routine with skincare rituals that nourish your skin and nurture you.
Perfect Skin & Perfect Brows
A48
beautybrows&lashes.com
Paraben free and natural brow powders/stencils, heavenly oils and primers all made in the UK and previously available in Debenhams and House of Fraser.
Poetic License
T17
poeticlicensedistillery.co.uk
An independent small batch distillery, making wild spirits by the sea.
Portsonachan Hotel & Lodges
S46
portsonachan.com
A unique offer for visitors of a five-day/four-night stay in the Scottish Highlands, on the shores of South Loch Awe. Based on two people in an ensuite hotel room including continental breakfast – and dog-friendly options are available.
Pure Pet Food
A24
purepetfood.com
At Pure, dogs are a part of the family, and they believe they should eat like one too. They're all about kicking the confusing, sketchy ingredients commonly found on dog food labels, and feeding their four-legged best friends a deliciously healthy diet.
Raithwaite Sandsend
S60
raithwaitesandsend.co.uk
A coastal retreat in the heart of Yorkshire with woodland filled grounds and a home grown restaurant.
Ray Stephenson Art
A22
raystephensonpaintings.co.uk
An array of original and unique art: framed originals, framed fine art prints, original art coasters, printed greeting cards and coasters, art mug and coaster sets – all inspired by beautiful Northumberland.
re global retail ltd
S63
ionstherapy.com
Find these health products at more than 90 shows a year across the UK.
Rebel Roses
A57
rebelroses.co.uk
Rebel Roses design the most realistic faux flower arrangements available, as well as stocking a huge selection of realistic single stems and plants.
Rhianne Sian Designs
A1
rhiannesian.co.uk
Rhianne Siân is a local illustrator and surface pattern designer showcasing her beautiful designs on a wide range of British-made homeware, gift and stationery products. Her designs are inspired by nature, wildlife and city architecture.
Ridiculously Rich by Alana - Northumberland
T8
ridiculouslyrichbyalana.co.uk
Luxury handmade cakes by Alana Spencer, winner of BBC's The Apprentice 2016.
Ringtons Ltd
T37a
ringtons.co.uk
A beverage company that has been trading their famous teas, coffee and biscuits for over 100 years door to door. They also supply cafés, restaurants and supermarkets.
Robert Myers Art
S49
robertmyersart.com
A North East-based artist painting scenes of Newcastle and the surrounding area. He predominantly works in oils.
Rose Cottage Manufacturing Ltd
T7
rosecottagedrinks.co.uk
Gin and vodka liqueurs and ready to drink cocktails for home consumption.
Roundheadillustration
A46
Roundheadillustration.com
Alex Bennett is an illustrator who has spent the last decade creating large scale, highly detailed hand drawn images (Mishmash's) depicting the histories of various football clubs, sports and musical genres.
RSPB
S64
rspb.org.uk
Here there are over 40 million fewer birds than there were in 1966. The UK is now one of the most nature-deprived countries in the world. Visit the RSPB stall and find out how you can help.
RT Aesthetics
S3
rtaesthetics.co.uk
Non-surgical, non-invasive aesthetics treatments. All of their treatments are clinically approved, FDA approved, CE certificated, backed by scientific research and are carried out by highly trained qualified aesthetic practitioners.
Ruby Cosmetics
S52
rubycosmetics .co.uk
Makeup made easy. Ruby Cosmetics offer a 60 second demonstration and a goodie bag of makeup at a discounted price.
Rustic Revive
S1
rusticrevive.co.uk
At Rustic Revive, they offer a custom bespoke furniture service, designing and making anything from tables and shelves to full pub and restaurant refits.
Ruth Haldon Design
A35
ruthhaldon.co.uk
Personally selecting semi-precious stones and glorious Czech glass beads, Ruth creates 'confident jewellery for confident people', offering colourful jewellery finished with Sterling silver for on-trend everyday wear.
SA Sauces
T39
sasauces.co.uk
Unique flavour concentrates to make luxury pour-over sauces for meat, fish and pasta.
Safe Style
S40
safestyle-windows.co.uk
Safestyle UK have been manufacturing and installing affordable, high quality, energy efficient and secure windows and doors for homeowners across England and Wales for over 30 years, so you know you're in safe hands.
Sam Wood Art
A10
samwoodart.co.uk
A British contemporary painter. Born 1994, in Newcastle, Sam's work captures and emphasises the aesthetics of modern life. He interprets the architectural and figurative identity of a place through oil on canvas.
Samosa and Sauce Ltd
T59+T60
punjaban.co.uk
Handmade samosas, artisan curry sauces and accompaniments.
Second Skin
A31
Beautiful accessories and fashion.
Seeme's
A25
A freelance artist showcasing their work at Living North LIVE.
Signature Scones
T48
signaturescones.co.uk
Homemade, handmade scones both sweet and savoury. Produced for consumption at home.
Silver Secrets
A23
silversecrets.co.uk
A British brand located in the North East since 2010. Manufactured in the UK and Italy, they sell local handmade pieces as well as their own designs.
Sizzlers Prime Meats
T38
sizzlersprimeats.co.uk
A small artisan family company producing an award-winning range of boneless festive mini roasts, British game, premium beef and lean, meaty gourmet sausages.
Small Farmers Coffee
T15
mstita.com
Jamaica Blue Mountain roasted coffee beans, Nespresso compatible coffee capsules, coffee bags and coffee accessories.
Social Socks
A16
socialsocks.co.uk
Social Socks are helping the planet one step at a time. With every purchase, they plant a tree and give 10 percent of the total sale back to charity. Made from combed cotton and available in various bold colours, they are a must-have for any sock drawer.
Sole Mates
A33
sole-mates.co.uk
Sole-Mates liquid orthotic insoles.
Sophie Photography
S7
sophiephotogrpahy.co.uk
Sophie is a North East landscape photographer with a talent for making the ordinary look extraordinary. She sells a range of prints, coasters, jigsaws, calendars and more, all featuring the beautiful North East of England.
Spicymonkey
T23
spicymonkey.co.uk
Spicymonkey offer delicious handmade curry sauces from around the world. As well as Indian-style curry, you can try something adventurous like Persian curry, Jamaican curry or jungle curry.
Stateside Treat Emporium
T12
statesidetreatemporium.com
Stateside Treat Emporium launched with an aim to cause a stir in the chocolate market by recreating a selection of nostalgic American flavour combinations in a range of chocolate products.
Staves Art
S23
stavesart.com
Artwork for your world! Unique hand drawn maps designed with an unusual 3D style by local artist Ben Staves.
Strong Point Games
A21
strongpointgame.co.uk
Strong Point is a card-based trivia game with a unique slant on the usual quiz format which tests players' knowledge on a range of subjects while also challenging players to predict what their opponents will score.
Sue Fenlon
S16
suefenlonart.co.uk
Original paintings inspired by the coast and landscape of Northumberland.
Susel & Co
S10
suselandco.com
Susel & Co Fine Art Stationery At Susel & Co, we are passionate about artwork, especially when it can be enjoyed over and over again. Throughout our stationery range, you will find beautiful designs painted in our North Yorkshire studio by Susan Brun
Tall Tales Mysteries
A14
talltalesmysteries.com
Cold case files games for you to turn detective. Examine the evidence, piece together the clues and work out whodunnit – if you can. These murder mystery games make perfect gifts for those who love TV crime dramas and always know whodunnit.
Tartan and Tweed
A49
Vintage upcycled and painted chairs and stools, and lampshades, shawls and jackets all handmade on the banks of the River Tyne.
Taurus Leather
A12
taurusleather.co.uk
At Taurus Leather their collections have been designed with practicality in mind, with a modern on-trend twist. With a number of pockets and compartments, Taurus Leather handbags have been designed perfectly for every woman for everyday use.
The Aromatary
S20
TheAromatary.com
The Aromatary, established in 2017, specialises in luxury scented products handmade in Northumberland. They're known for their delightful crackling wooden wick candles in a wide range of fragrances.
The Brownie Bar
T30
thebrowniebar.co.uk
Gorgeously gooey rich chocolate brownies and white chocolate blondies in a wide range of flavours
The Canny Candy Gadgies
T18
cannycandygadgies.com
A small family confectionery business, supplying the North East and beyond with the finest handmade fudge, honeycomb, brittle, nougat and coconut ice.
The Eco Stall
A3
theecostall.co.uk
Fun, colourful and eco-friendly bath and body products, all free from plastic and palm oil.Fun, colourful and eco-friendly bath and body products, all free from plastic and palm oil.
The Flavours International
T10
The Flavours International LTD has a variety of olives, baklava, nuts, cannoli and samosas.
The Gentlemen Bear Grooming Company
A15
Handmade, natural beard oils and balms made in small batches.
The Hot Tub Warehouse
thehottubwarehouse.co.uk
A local, family-run business who operate the largest hot tub, swim spa and sauna showroom in the North of England. Visit NE23 1WG to see their huge range from seven different manufacturers.
The Knife Sharpener Guy
M8
theknifesharpenerguy.co.uk
Demonstrators and retailers of a suction-based knife sharpener.
The Mad Jam Woman
T51
Preserves, relishes, marmalades, curds and dips.
The Magic Knife Company
F8
magic-knife.com
The knife for all your culinary needs, available in three handy sizes with a compact knife sharpener to keep all your knives in perfect condition. Plus kitchen scissors and peelers.
The Olive Store
T21
theolivestore.co.uk
The Olive Store scours rural Andalusia in southern Spain for the best quality olives/pickles, olive oil and Iberico ham/chorizos. They buy from suppliers who usually do not export anywhere else in the UK.
The Sawley Kitchen
T43
sawleykitchen.co.uk
An award-winning, family run bakehouse.
The Steel Bench Company
S2
thesteelbenchcompany.co.uk
The Steel Bench Company design and create made-to-order indoor and outdoor steel furniture, with a high end appearance.Their products create a modern, chic look in any indoor or outdoor setting.
The Tea Enthusiasts
T13
tea-enthusiasts.com
The Tea Enthusiasts are a proudly independent family tea merchants who have been trading since 2004. Using natural ingredients they create flavour sensations that support your goals and desires. They have over 200 varieties in their Durham warehouse.
The Travelling Bee
T26
travellingbee.co.uk
Happy bees make the best honey! At the award-winning Travelling Bee Company, their mission is to supply you with the highest quality honey – and that's what they do. Their honeys are all 100 percent raw and unprocessed.
Theory of Zou Ltd (Mighty Spics)
F9
mymightyspice.co.uk
Offering a unique blend of authentic Indian spice mixes in paste form, packaged professionally for retail and home consumption only, all their spices are authentic, vegan, contain natural ingredients and the curry can be made in three easy steps.
Thirty6 Scents
S58
thirty6scents.com
They hand make candles, wax melts, diffusers and bath salts. They are all made using natural and vegan products. They use dried flowers and fruit in all their products which they hand dry themselves, and they love bringing new scents into people's homes.
Thomas Sanderson
S12
thomas-sanderson.co.uk
They have been designing crafting and installing bespoke window furnishings since 1991. Their experienced designers will guide you through their collection of shutters, blinds and awnings to shape solutions custom-made for your home.
Topazglow
S28
topazglowdirect.co.uk
Established in Leeds by Jane Klugerman, Topazglow has been supplying beautiful costume jewellery and accessories to exclusive boutiques throughout the UK since 1989.
Tropic with Catrina
A20
tropicskincare.com/pages/catrinamiller
Natural, vegan, cruelty-free skincare and makeup.
Tuman Gems & Crafts
S67a
Tumangemsandcrafts (facebook)
Handmade, designed one-off pieces with hallmark silver and natural gemstone.
Twenty Nine Degrees Choclatiers
T22
twentyninedegrees.com
A small business which started in the North East making artisan and colourful filled chocolate bonbons. Everything is made by hand and they developed all their recipes. They try to be as sustainable as possible with the materials and produce they use.
Vegepod
S56
vegepod.co.uk
Vegepod Raised Garden Bed Kits give you the best of both worlds and more – you get the size of a raised garden bed with all the benefits of container gardening. Not only that, you also get the benefit of a Raised Garden Bed Cover.
Westline
S14
westlineuk.com
They offer architectural fabrications, bespoke stairs, balustrades and balconies, tech services, and steelwork services throughout the North East. They are extremely passionate about what they do, and they feel that this shows in every single one of their services.
Whitwoobaby
S36
Whitwoobaby.co.uk
Whitwoobaby was founded in 2016 and their business has grown alongside their family. They source beautiful gifts for babies and for your home, and their aim is solely to make their customers smile.
Wreath Charms
S34
wreathcharms.co.uk
Wreaths and wreath decorating supplies.
WWF
A41
wwf.org.uk
Founded in 1961, WWF is the world's leading independent conservation organisation, working in more than 100 countries to create solutions to the most important environmental challenges facing the planet so that people and nature can thrive.