Everything You Need to Know about Living North LIVE 2023 at York Racecourse
Here's what you need to know about at Living North LIVE at York Racecourse
We are delighted to return for 2023 with Living North LIVE, Yorkshire's Homes, Gardens, Shopping, Food & Lifestyle Exhibition.
Read on to find out more about the brilliant chefs and distillers so you can plan your perfect day at LIVE.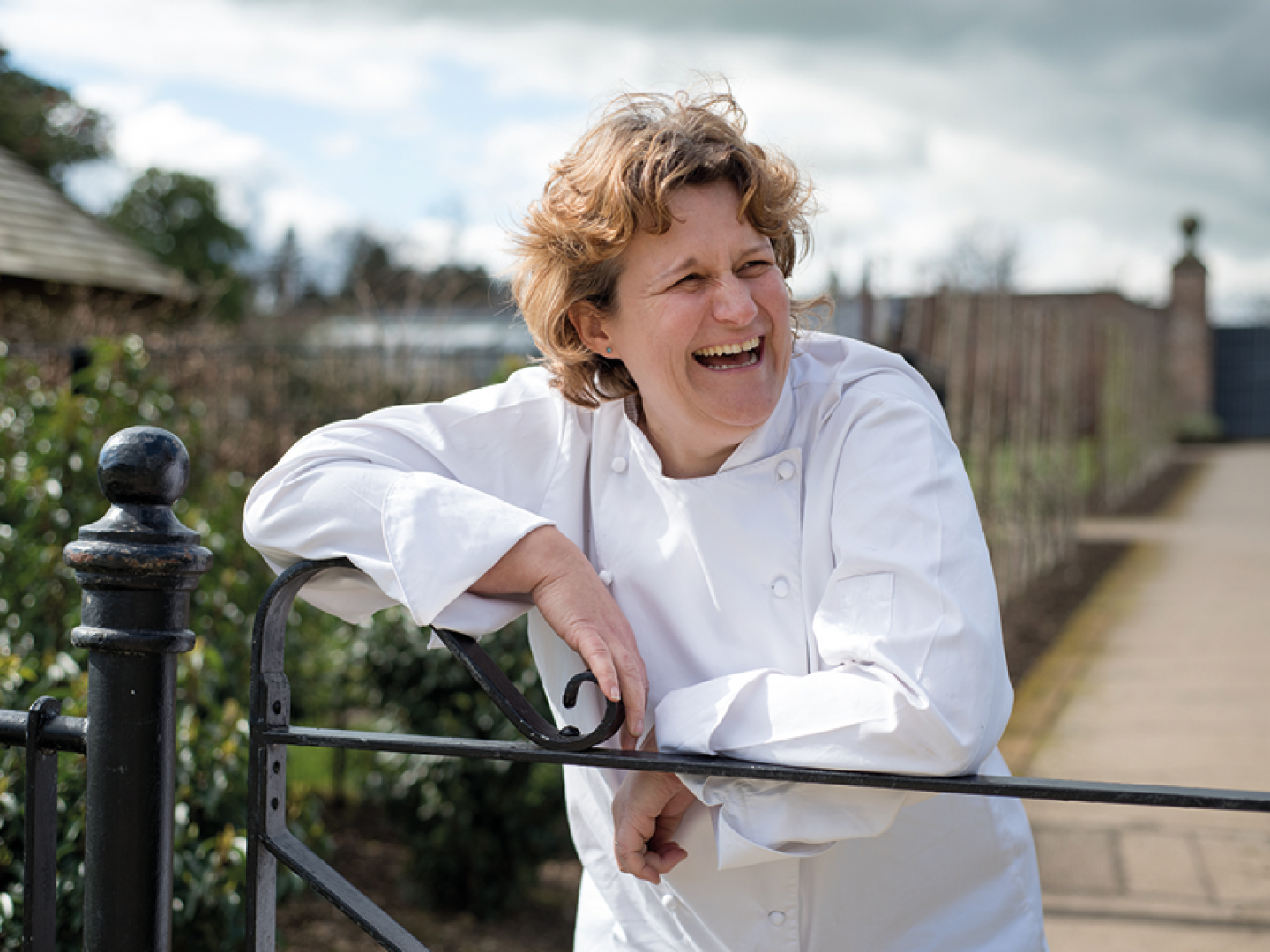 Friday 24th March
11am
Marlon Sanchez, The Judge's Lodging
Honing his skills since training at the Culinary Institute Barcelona, Philippine-born chef Marlon Sanchez was formerly a chef at Michelin-starred restaurant, Black Swan at Oldstead before becoming head chef at The Judge's Lodging in York. Bringing with him a passion for creating Asian-fusion and Mediterranean dishes with local and sustainably sourced ingredients, his chef demonstration is not to be missed.
12pm
Stephanie Moon, All Things Food
Local chef Stephanie is a Yorkshire farmer's daughter and has travelled the world with her job over the years. With a varied food background, Stephanie now runs her own consultancy business, All Things Food, which proudly is in its 12th year, working with businesses large and small to help realise their potential in all areas of food. She has worked at The Dorchester for world famous chef Anton Mosimann, and during that time she cooked for the Royal State banquet attended by the Queen. She has also worked in St Moritz, Munich, Sydney, Hayman Island and Chicago, but is delighted to be living back home where she loves spending time with her family exploring Yorkshire in her converted Sprinter campervan. Having worked at Rudding Park as executive chef for many years, she has become a recognised figure on the Yorkshire food scene and has many accolades to her credit, including appearances on BBC2's Great British Menu and BBC1's Chefs Put Your Menu Where Your Mouth Is. She is a regular demonstrator at Living North events and is a passionate ambassador for Yorkshire produce.
1pm
Luke Palmer, Swinton Estate
Chef tutor of Swinton Cookery School, Luke has worked in the industry for almost 20 years. He combines his love of culture and different food styles with his 'zestful' personality, giving cookery school guests a foodie experience to remember. Luke has worked in a number of Michelin-starred restaurants throughout the country, and his career has also taken him to Switzerland and France, broadening his love for unique cooking cultures throughout Europe. Swinton Cookery School is located on the 20,000-acre Swinton Estate, and the team in the Cookery School are passionate about using sustainable, local and seasonal produce where possible. They provide a busy programme of half-day and full-day 'hands-on', practical cookery courses.
2pm
Jon Appleby, Feversham Arms Hotel
Jon brings his true love of local and sustainable food to the Feversham Arms Hotel in Helmsley, aiming to showcase local producers and growers on his menu. The food he creates is seasonal and uses the very best and freshest Yorkshire produce.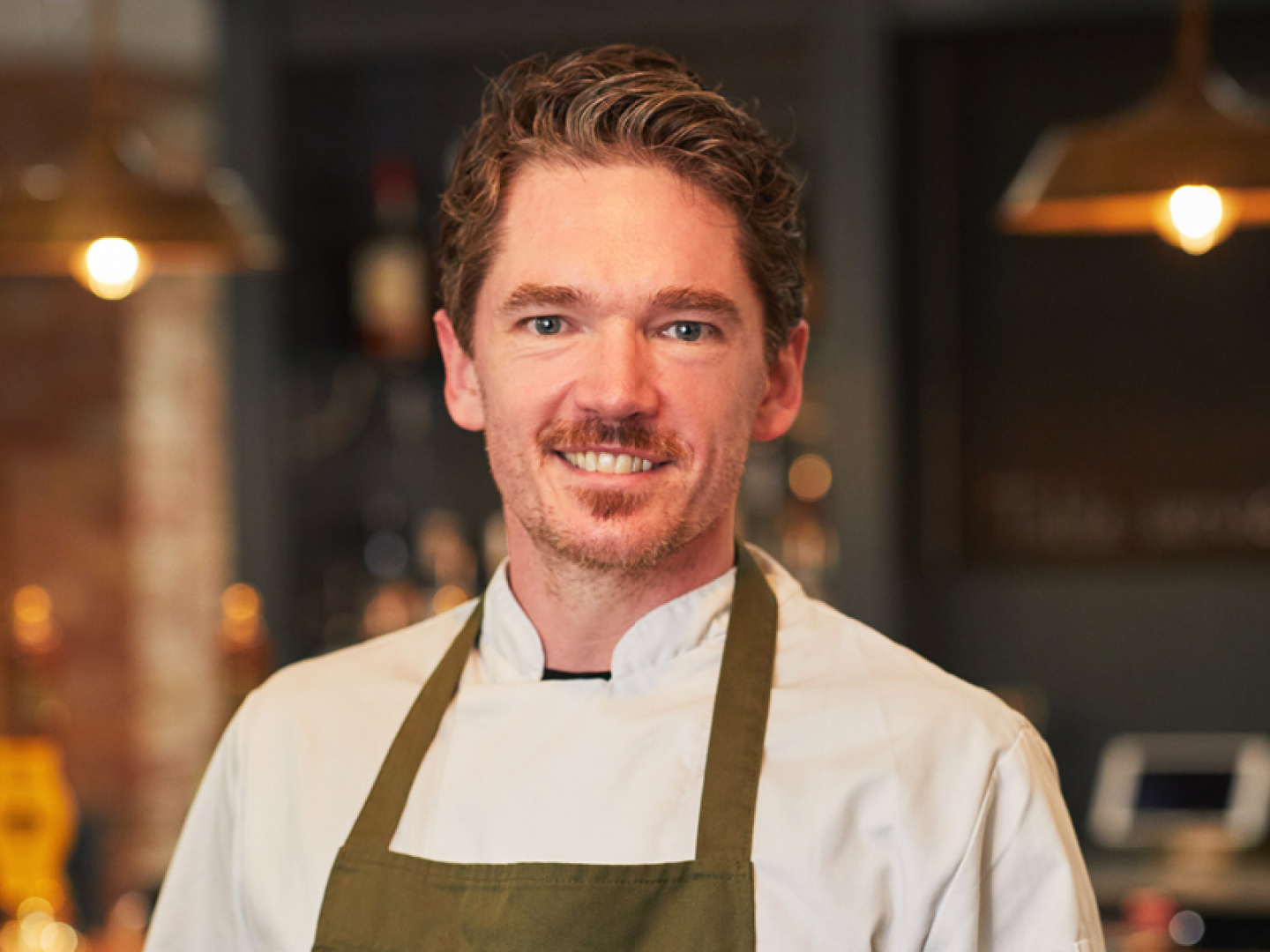 Saturday 25th March
11am
Tomahawk Steak House
Award-winning Tomahawk Steakhouse group are well-known across the North for serving mouth-watering Himalayan salt dry-aged steaks, sharing boards, legendary Sunday roasts and spectacular sides. The executive chef team will demonstrate their skills, sharing their expertise on everything steak. Explaining the tried and tested ways to cook the best tomahawk, wagyu sirloin and ribeye, they will let you in on all the hints and tips for cooking the perfect steak, along with the secrets the chefs use for making the very best macaroni cheese, chimichurri and bacon and creamed peas to cook at home like a pro.
12pm
Danny Parker, Jesmond Dene House
Executive head chef of Fern Dining Room at Jesmond Dene House, Danny Parker likes to take inspiration from the classics and modern cookery techniques alike. He worked as a kitchen porter at The Talbot in Bishopton where he fell in love with cooking. He later went on to become chef de partie at Wynard Hall before becoming sous chef, and then head chef at Kenny Atkinson's Michelin-starred House of Tides. At Fern, he offers a seasonally changing à la carte menu, showcasing his relationships with suppliers, and the incredible British larder.
1pm
Rob Mitchell, The Lime Tree Inn
Rob's passion for cooking started from a very young age as both his parents ran hospitality businesses. In his final year at culinary school he was awarded student of the year which gave him the opportunity to kickstart his career at Skibo Castle. He worked his way up to a sous chef position in a Michelin-starred restaurant by the age of 19, before embarking on a journey working in five-star ski chalets, private villages and super yachts. He is now the owner and head chef at The Lime Tree Inn in Great Ouseburn – a family-run country pub offering seriously good food in relaxed and friendly surroundings. In just two years, The Lime Tree Inn have been awarded five stars, a Breakfast Award and an AA Rosette.
2pm
Ellers Farm Distillery
Using delicious British apples, Ellers Farm Distillery is one of just a few UK distillers that craft their own vodka from scratch. Set in the beautiful North Yorkshire countryside, the team here don't just talk the talk when it comes to sustainability – they walk the walk and from day one have been completely carbon neutral, meaning you can sip on their award-winning spirits without worrying about your carbon footprint. Having recently built an orchard for their vodka production, come and sip on some delicious spirits made from locally-sourced ingredients during their demonstration.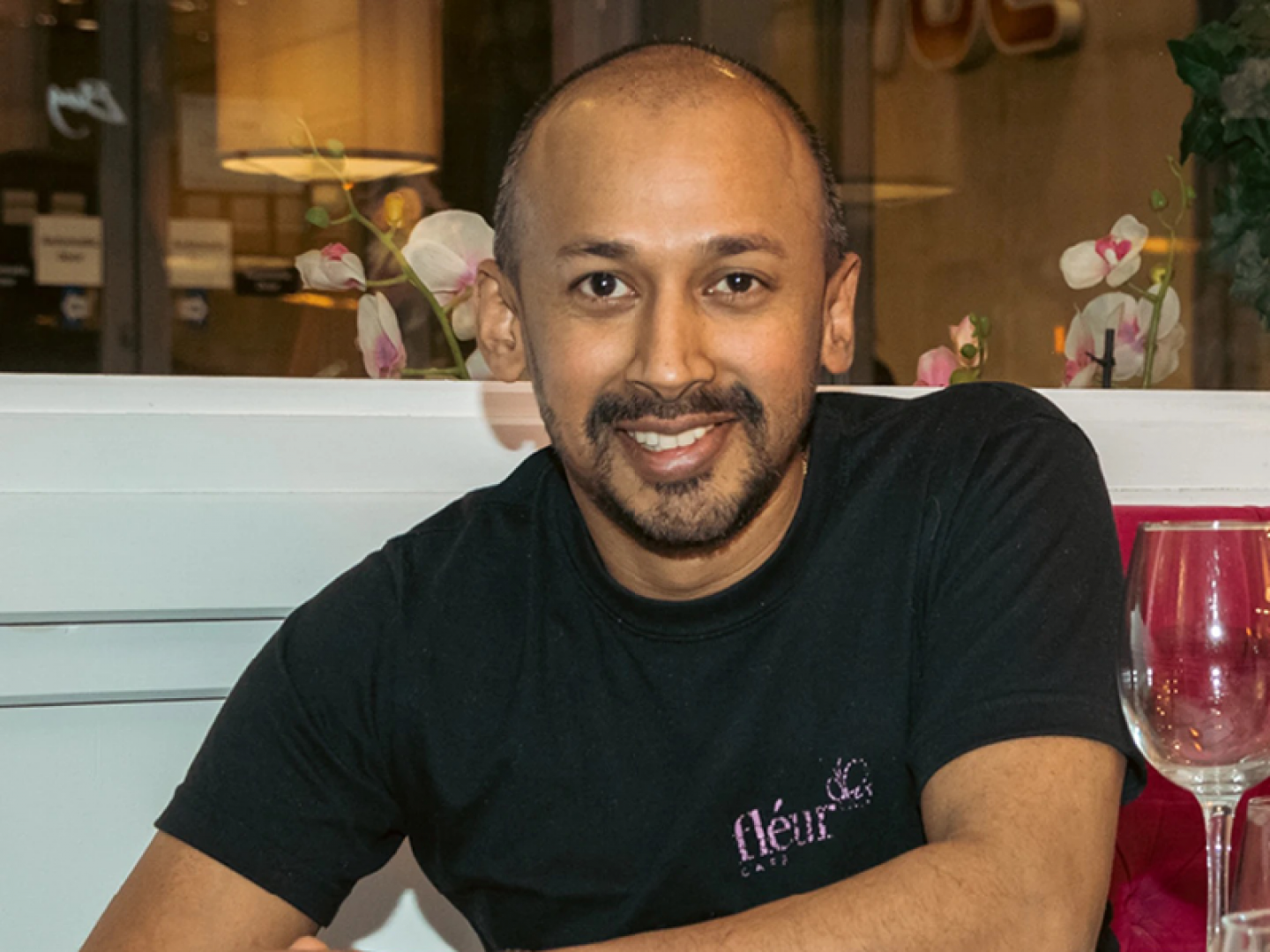 Sunday 26th March
11am
Chris Hudson, Middletons
York-based sous chef, Chris Hudson, has more than eight years of culinary experience. Combining his passion for fresh, local Yorkshire produce with his desire to deliver traditional-meets-modern British flavours, he has established himself as an acclaimed chef in the city.
12pm
Ross Forder, The Coach House at Middleton Lodge
At The Coach House, Ross Forder uses his experience and creativity to work with the estate gardening team and local suppliers to bring 'estate-to-plate' dishes to the table. The all-day, relaxed restaurant has been recognised by the Michelin Guide for its efforts towards sustainable gastronomy. Recipes are rooted in the garden and Ross uses inventive, conservational cooking methods to ensure plates are fresh and flavoursome, and cooked up with a respect for each ingredient.
1pm
Ahmed Abdalla, Legacy at The Grand, York
Ahmed Abdalla's professional background includes working at Skosh in York, Yorebridge House in the Dales, Restaurant Hywel Jones by Lucknam Park and The Dining Room at Whatley Manor. Now bringing to life his expertise at The Grand York's new fine-dining restaurant, Legacy, he creates memorable culinary experiences for guests whilst making use of Yorkshire produce and sustainability across the offering. Utilising honey from the hotel's resident bees in his signature dessert, he focuses on locality and sustainability throughout.
2pm
Bobby Geetha, Fleur
Award-winning chef, Bobby Geetha, is best known for his appearances on TV shows MasterChef: The Professionals and Great British Menu. Prior to this, he trained in fine dining restaurants around the world such as the prestigious NOMA and has since settled down in Leeds where his Kerala heritage, and experience in globally-renowned restaurants, is reflected at his very own restaurant, Fleur. On top of this, he is also the proud author of five successful cookbooks which focus on fine dining Indian cuisine, as well as an international menu consultant for countless popular restaurants.
Don't miss the amazing speakers and demonstrations in our LIVE Lounge on the ground floor of the Knavesmire building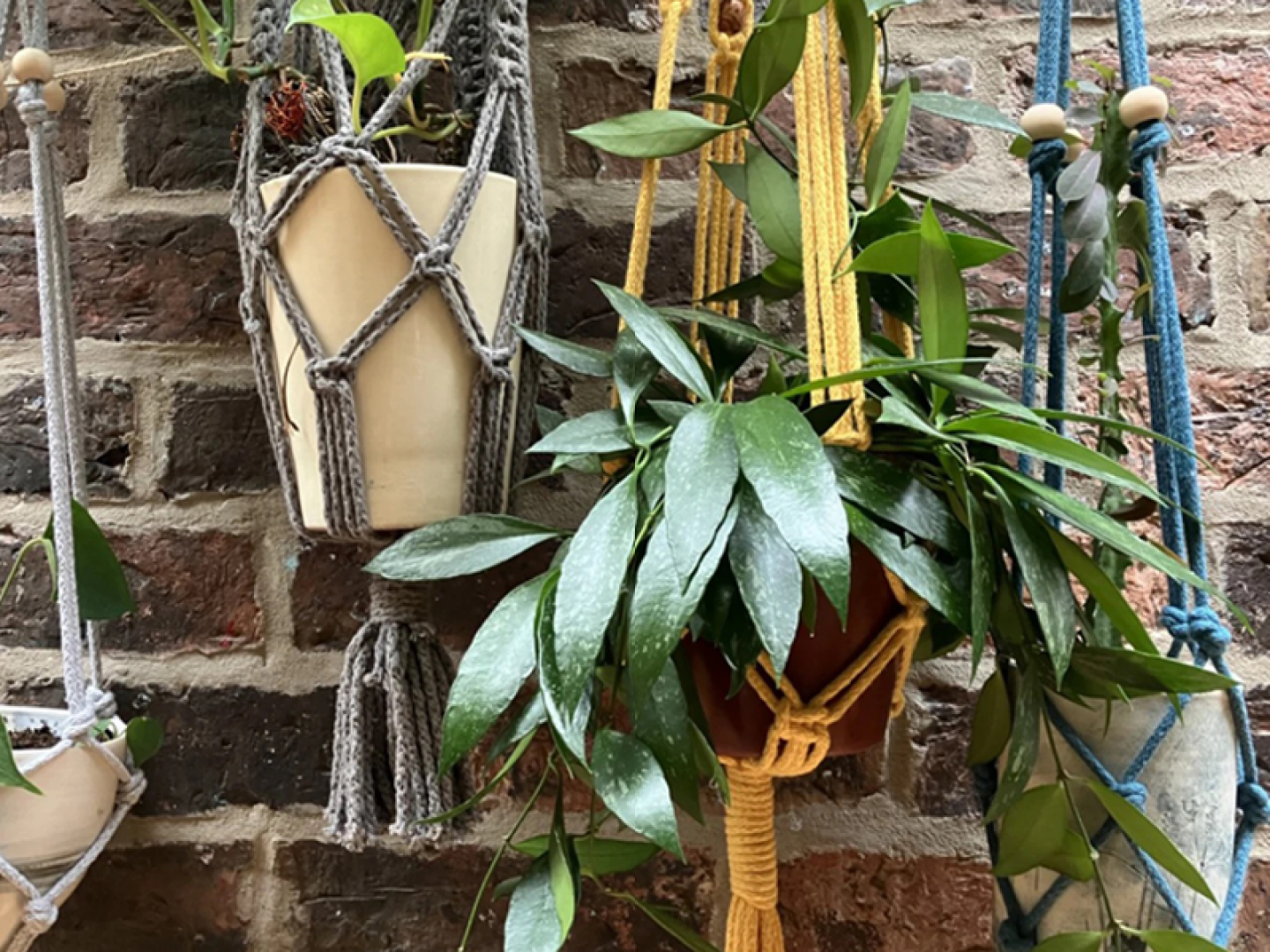 Friday 24th March
11.30am & 12.30pm - Macrame with Anna
Join Anna in our LIVE Lounge as she demonstrates how to make a beautiful macrame plant hanger.
1.30pm & 2.30pm - Alzheimer's Society
We're proud that Living North LIVE is supporting such an invaluable charity. Join the team from Alzheimer's Society to find out more about their mission to help end the devastation caused by dementia, through dedicated support and research into life-changing treatments.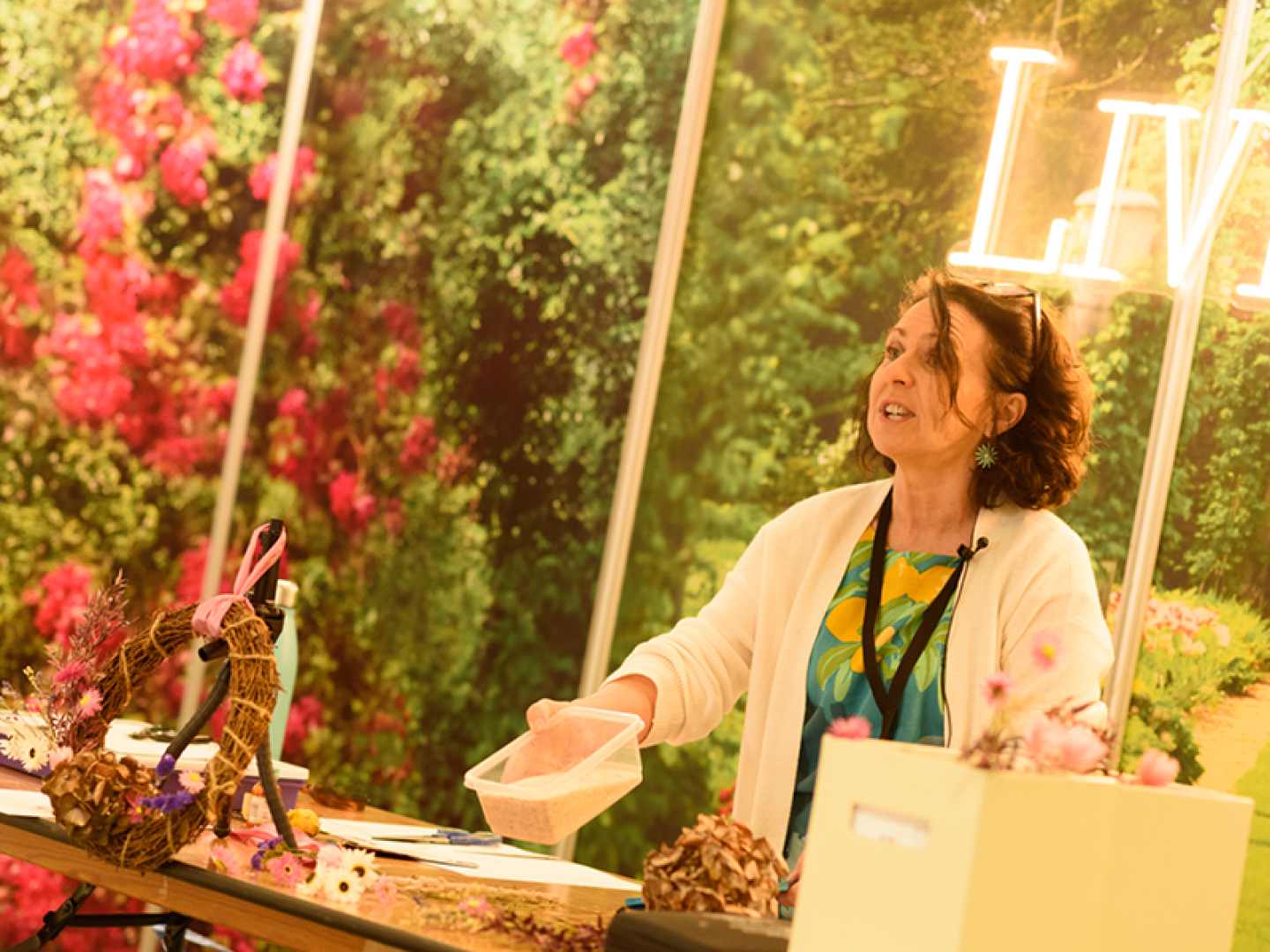 Saturday 25th March
11.30am & 12.30pm - Macrame with Anna
Join Anna in our LIVE lounge as she demonstrates how to make a beautiful macrame plant hanger.
1.30pm & 2.30pm - The Finishing Touches with Inspired by Nicola
After blowing us away with her designs, we've invited Nicola to share some top tips on making the perfect spring wreath.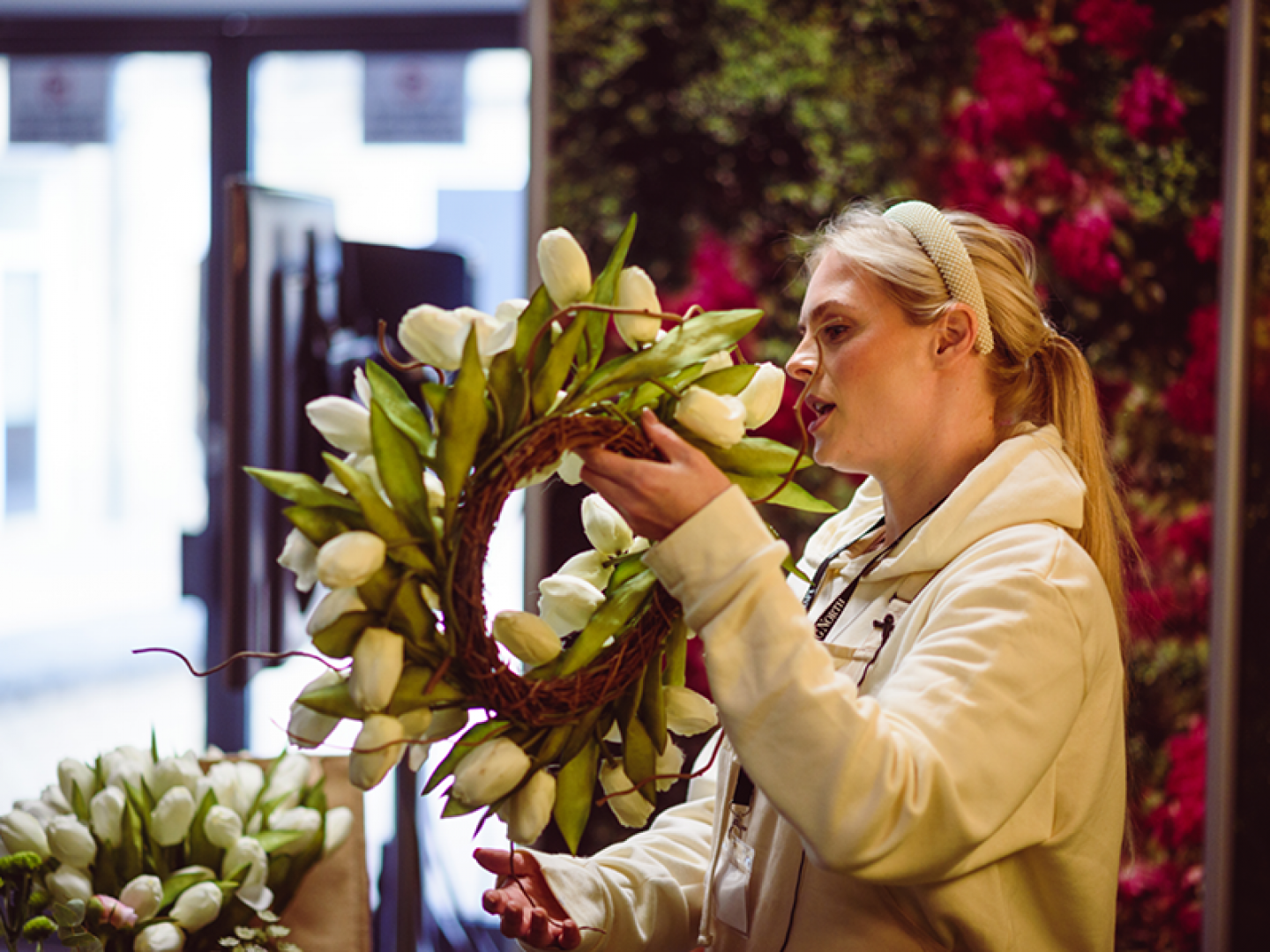 Sunday 26th March
12.30pm, 1.30pm & 2.30pm - The Finishing Touches with Inspired by Nicola
After blowing us away with her designs, we've invited Nicola to share some top tips on making the perfect spring wreath.
Don't miss our exclusive workshops, new to Living North LIVE for 2023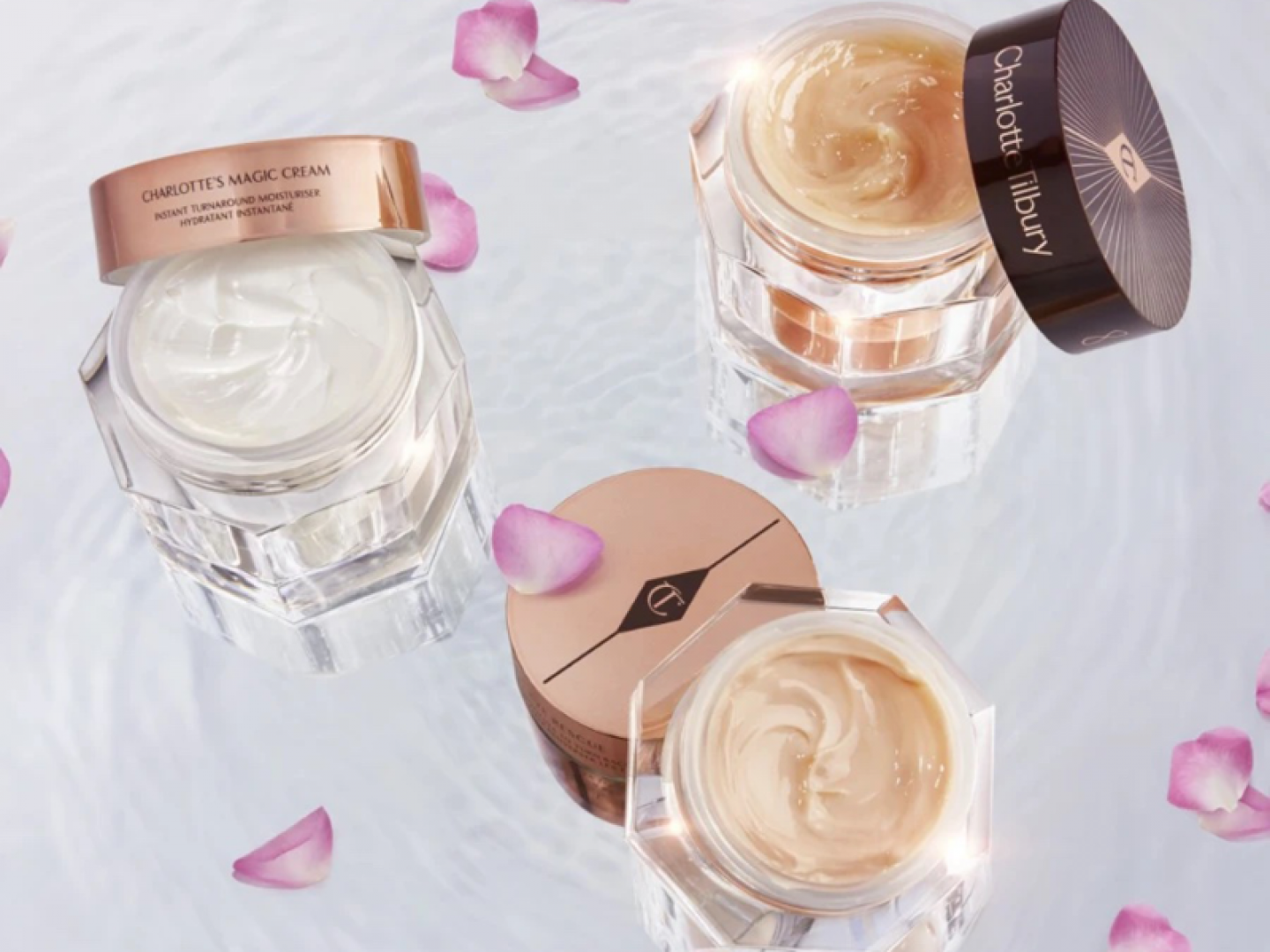 Friday 24th March
Charlotte Tilbury: Get the Pillow Talk Party look
11am/12.30pm/2pm
Enjoy a glass of prosecco and a cupcake whilst learning how to get Charlotte Tilbury's brand-new Pillow Talk Party look. Join the expert makeup artists from the Charlotte Tilbury team at York for this exclusive workshop – they'll be showing you how to create the perfect look for spring with a step-by-step guide, and letting you in on the secrets of their new collection, as well as giving each attendee an exclusive Charlotte Tilbury goody bag to take home.
See Living North team at Knavesmire reception for tickets.
First Floor Knavesmire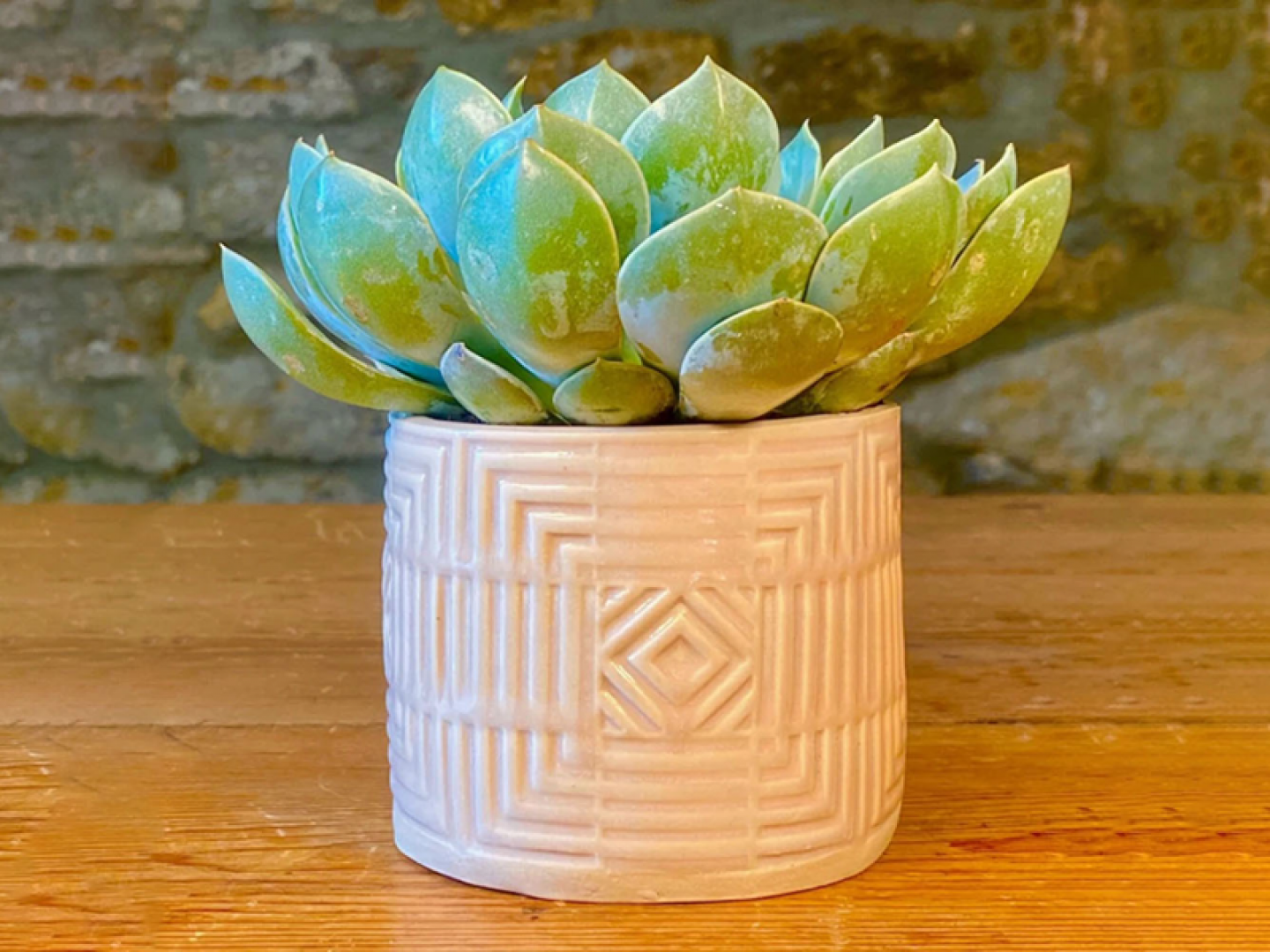 Sunday 26th March
Amy Rutherford Ceramics: Make your own plant pot
11am/12.30pm/2pm
Whether you're a beginner or a pro, join Amy Rutherford in her slab building workshop and make your very own, one-of-a-kind stoneware clay plant pot to get you ready for spring. Experiment with different stamps to create unique patterns and choose your glaze on the day. Your finished masterpiece will be taken back to Amy's studio to be fired and glazed, then carefully wrapped and posted to your home address (free of charge).
See Living North team at Knavesmire reception for tickets.
First Floor Knavesmire
Advanced Whitening
209
Advanced teeth whitening.

Alia Enterprises Ltd. T/A Opus Products
T16
They produce multi award-winning, fine quality, extra virgin olive oil.

Alison Hill Studios
182

Contemporary figurative ceramics, all one-off pieces, alongside 2D original artwork in various media.

Alison Tucher Miliner
214

Beautiful hats, for every day and every occasion. Handmade, refashioned timeless chic.

Alzheimers
46
Alzheimer's Society is the UK's leading dementia charity. They support people affected by the condition, campaign on their behalf and fund vital research.

Andrews Ceramics
2
Working from his studio at home in the garden, Andrew creates ceramic sculptures of wildlife. Each piece is unique and has its own personality – and they're all looking for new homes!

AraxosLtd

EG2
Olives, baklava, Turkish delight and cashew nuts.

Aroment
173
AROMENT produce highly fragranced long lasting home aromas. They specialise in reed diffusers, scoopable wax melts, home sprays, Dead Sea botanical bath salts & oils for use with ultrasonic diffusers.

Azcension Designs
154
A unique, bespoke range of silver, gold and gemset jewellery, plus leather and crystal accessories not available online or on the high street.

Beautifully Shuttered
40 & G3
As Pocklington's first and original shutter company, Beautifully Shuttered have brought stylish, elegant and practical shutters to homes all across Yorkshire and beyond for more than 10 years.

Billowk9
156
Dog drying products.

Birch Tree Designs
16a

Birch Tree Designs create beautiful designs from their own photography and artwork. Decorative items are laser cut from birch wood, engraved, hand finished and painted on both sides, all within their home studio in Yorkshire.

Bloomin Healthy
T15

Natural products for a longer, healthier life.

Butterflies Chocolates
T7
Handmade in Pocklington using sustainably-sourced chocolate and all natural ingredients. From classics to more unusual flavours, and lots for Easter, you'll find luxurious treats for everyone.

Butternut Box

30
Freshly prepared dog food – cooked like you would at home and delivered in perfect portions.

By Antonia Illustration
211
A freelance artist offering unique commissions, original art, prints and stationery, including greetings cards and wrapping paper. Her work is created using watercolour, pencil and other media, including gold leaf. All of my products are made in the UK.

Cera Cotton
162

Cera is the Latin word for wax, which is what Cera Cotton is all about. Wax cotton is a tried and tested 500-year-old fabric, which has been transformed into a range of beautiful, plastic-free, wax cotton products to fill your home.

Charred Wood
215

Charred Wood creates handmade pyrography art on high-quality hardwoods. With natural and regional themes, their wall decorations are striking and unusual, enhancing the natural character of the wood.
Cheeky Duchess
167
Beautiful clothing from Italy, the USA, Canada and the UK. Lots of linen dresses, tops, trousers and skirts as well as soft autumnal sweaters, cardigans, fluffy teddy jackets and trousers in all colours, and mostly one size.

Clever Association
47
Clever Association is an award-winning technology consultancy, creating bespoke entertainment and integration solutions for both homes and businesses.
Cocoa Drop
T21

Cocoa Drop specialise in quality chocolate that is full of flavour and indulgence, putting their own twist on classic flavours as well as creating more unusual treats such as blue cheese truffles. Handmade indulgence at its finest!

Concrete & Cacti/Fig and Rose
G4
Concrete & Cacti is a North Yorkshire-based studio specialising in handcrafted concrete pots, homewares and gifts paired with easy-care houseplants, succulents and cacti.

Costco
186
Costco is a membership warehouse club bringing you a wide range of branded products and services at the lowest possible prices.

Crumbs Cupcakery
T12
Crumbs Cupcakery are a bakery by York Minster that specialise in every type of cupcake going.

Derek Priestley & Son Cheesemongers
T30

A vast array of British farmhouse cheeses, handmade farmhouse butter and gift Ideas.
Dinnewell's Gin
T20
Dinnewell's Gin Company are a multi award-winning small batch gin distillery based in the heart of West Yorkshire, with a range of premium gins to suit all tastes.

Dogs Trust - Excel Fundraising Ltd
203
With around 1,600 dogs in their care at any one time, your support helps give every single one the very best care possible.
Eartha Underwear
153
Sustainable underwear made in Yorkshire.

EDEN GARDEN EQUIPMENT
171
Horticultural sundries and gifts for gardeners.

Eden Home and Garden
G9
High-end garden furniture and life-size bronze stags, eagles and horses.

Ella and Cherry
1
Elegant, white cotton shirts featuring wired double or triple collars and cuffs, allowing them to be shaped and styled. Perfect when combined with stunning jackets, cardigans and jumpers. Timeless, classic designs.

Ellers Farm Distillery
T36

An independent eco-distillery based in the heart of North Yorkshire, creating the best spirits in the most sustainable and ethical way.

Emphasize Clothing
23
Emphasize specialise in unusual ladies fashion for town and countrywear, from sizes 8–30, not seen on the High Street.

Fairfax Distillery & Chocolatiers
E5
Own label spirits and chocolate products.

Foodylicious Limited
T18

Foodylicious selects the best treats for you to choose from and delivers them direct to your door free of charge. Pick from their range of fantastic brands which have been carefully selected for their quality and points of difference.

Fox Cub & Co
15
An independent, eco-conscious company producing luxurious, all-natural interior fragrances. Expertly hand crafted and curated using UK-sourced high quality materials, and hand finished with wild flower seeded labels.

From Loft to Loved
54

An independent home and gift shop based in Sedgefield. Browse their selection of sumptuous soft furnishings, statement pieces and unique homeware. From Loft to Loved also offer a bespoke service to suit your individual tastes and décor.

Fry's Teak
G7

Fry's Teak are a small family-run business, suppliers of high-quality teak garden furniture and life-size teak root animal sculptures.
Gattertop Drinks
E1
Artisan crafted, award-winning spirits made with organically grown fruits and botanics from the orchards and hedgerows of the Herefordshire hills at Gattertop. Rated best tasting vodka in England in 2021 – IWSC; 100 percent natural flavour, sold in bottles.

Geoffrey Benson
42
A range of upholstery, occasional furniture and interior accessories.

Hailu Ltd
179

Hailu is the all-over body hair removal kit.

HanaBee
27
Eco-friendly gifts with beautiful Japanese designs, featuring beeswax food wraps and Furoshiki gift wrapping.

Handmade by Tink
177
Handmade children's soap – the more you wash the quicker you get your toy!
Heck
EG5
Food that brings flavour you can swear by. Being family run means Heck can do things differently. They make their sausages and burgers in small batches on the farm in Yorkshire. Although small, they're big on premium quality and flavour.

Horseshoeandcountrydesign
50
Country themed items, decoupage, slate and decorated horseshoes for special occasions.

Howard Nicholson
T17
Purveyor of artisan adult beverages.

Husen Moda
219

Husen Moda are a ladies high fashion retailer, styling and providing beautiful and loyal customers with the latest fashion trends for over 25 years.

Hush Hush Chefs
EG6 & E2

Greek bakery specialising in filo pastry pies, quiches, rolls and salads.

JigsforKids
187
Children's wooden jigsaw puzzles.

Julia's Healing Jewels
172

Julia is an artisan crystal jewellery and accessories designer. Her stones are ethically sourced and of a high quality and she has been trading in the North West for the last four years.

Just Delicious
T4
An artisan producer of award-winning products, including an assortment of jams, chutneys, marmalades and home-baked goods.

Kilday&Co
168
Kilday&Co is a North East-based designer and producer of luxury interior soft furnishings and giftware products. Their designs are unique, vibrant and celebrate colour, inspired by flora, fauna and minerals.

Kim Ryan Jewellery
218

Inspired by clean lines, shape and texture, Kim Ryan creates contemporary and personalised sterling silver jewellery for effortless everyday style. All pieces are designed and lovingly hand crafted by Kim at her Lancashire studio.

Leo Morey
184
A Cuban artist based in York who loves painting York's cityscapes by observing surroundings through a different perspective. His work is influenced by colour, light, movement and also by his cultural background and heritage.

Light Hearted Ltd
G8

Metal garden sculptures made from recycled washing machines, fridges and oil drums.

Linen and Rose
37
Gorgeous soft furnishings and gifts made with the highest quality linens, designed and printed in the UK.

Lucela's Choc Rum
E10

Luxurious chocolate hand blended with botanical rum. Deliciously rich and smooth, served on its own, over ice or in one of their unique cocktails.

MACMILLAN CANCER SUPPORT/ BRCP LTD
16

Macmillan want to reach and improve the lives of everyone living with cancer and to inspire millions of others to do the same. There are 2.5 million people living with cancer in the UK today.

Maddie Agnew
187
Madeleine Agnew creates unique and quirky artworks that bring together a love of good old-fashioned portraiture and experience of painting animals. Madeleine will be bringing a collection of limited edition prints and original paintings.

Made with LOVE in Lancashire
210

Handmade eco-conscious silver jewellery using semi-precious stones and beads.

Magnotherapy UK
160

Established in 1998. Magnetic therapy bracelets made from copper, stainless steel and titanium.

Maguires
19
Looking to relax in a five-star country park or even interested in buying your own holiday home? Then look no further than Maguires Country Parks.

MarcoLooks
155

Former Cbeebies animator Marc is an illustrator creating art prints of cute characters, powerful words and scenes of York, as well as hand printed gifts, made in his studio in York.

Mateusz Boron
178
Particularly suitable for cleaning sensitive surfaces, Okulan was developed on a purely biological basis and is also suitable for allergy sufferers due to the non-irritating components.

Matfen Hall
166
Come and find out more about Matfen Hall Country Hotel, Golf and Spa Estate.

Multiply
157

Come along and have a go at some fun challenges and walk away with some of their free goodies.

My Niunia
181
My Niunia love creating pieces that will bring a smile, happiness and uniqueness to any occasion and wonderful memories. All of their work is handmade and they hope their creations inspire others to welcome more colour into their homes.

Nic Shuttleworth Photography
151

Nic Shuttleworth is an international award-winning family photographer based in Yorkshire, passionate about telling thoughtful stories full of warmth and personality.

Nichola Jones Cards and Gifts
208
Luxury diffusers and candles hand-poured in Harrogate.

NidhoggrMeadCo.
E7
Nidhoggr Mead is a delicious, full flavoured, high strength mead. It's refreshing, delicately sweet and wonderfully smooth.

O'Donnell Moonshine
EG4

O'Donnell Moonshine is a craft spirits producer based in Manchester, specialising in moonshine. Moonshine is a grain-based alcohol that's name was coined during the American prohibition when alcohol was distilled by moonlight.

Oakland Kitchenware
E6
A range of kitchenware on promotional offers, to give you excellent value for money.

Oldfield Design Co
39

Oldfield Design Co. are creators of lovingly-crafted checklist maps, prints and keepsake gifts. Founded in Cumbria by designer and illustrator Jack Oldfield.
On the Wild Side
32

Using the technique of freestyle embroidery, Sue Barker creates both framed and mounted pictures based on the flowers and grasses of herbaceous borders, meadows and forest glades. In addition to mixed media works, she sells greetings cards based on her creations.

Panjeeri Box
T23

Various nuts and seed-based snacks, made from a traditional family recipe. Their Panjeeri is a healthy snack that tastes exquisite.

Pauline Paul UK
55
They manufacture their beautiful massage cushions in Lancashire, upholstered in exquisite fabrics and tweeds. Upholstered in exquisite fabrics and tweeds.
Petrichor Bulb Specialists
G2
A nursery selling flowering bulbs and their own grown bulbous plants in season.

Portsonachan Hotel & Lodges
205
A unique offer for visitors, of a five-day/four-night stay in the Scottish Highlands, on the shores of South Loch Awe. Based on two people in an ensuite hotel room including continental breakfast, and dog-friendly options are available.

Pure Pet Food
183
At Pure, dogs are a part of the family, and they believe they should eat like one too. They're all about kicking the confusing, sketchy ingredients commonly found on dog food labels, and feeding their four-legged best friends a deliciously healthy diet.

Raithwaite Sandsend
176
A coastal retreat in the heart of Yorkshire with woodland-filled grounds and a restaurant which makes the most of home-grown produce.

Rebecca Picther
213
Modern country kitchen linens, china, blankets and cushions designed and made in the UK.

Rebel Roses Outlet
57
Rebel Roses design the most realistic faux flower arrangements available, as well as stocking a huge selection of realistic single stems and plants.

Rising Lotus Scented Candles by Ellie
161
They make eco-friendly, vegan-friendly and cruelty free soy wax candles, wax melts, botanical air fresheners and hand poured reed diffusers. Their products are made from recycled materials and they use FSC certified materials.

Rose Cottage Manufacturing Ltd
T30a

Gin and vodka liqueurs and ready to drink cocktails for home consumption.

Rose Cottage Pantry
EG1
Artisan pork pies and savouries made using meat bred and grown on their own East Yorkshire Farm.

Rosie Flo's
170
A handpicked range of ladies fashion, accessories and gifts including Italian clothing, Italian bags and bamboo socks.

RSPB
159

There are over 40 million fewer birds here than there were in 1966. The UK is now one of the most nature-deprived countries in the world. Visit the RSPB stall and find out how you can help.

Ruby Cosmetics
174
Makeup made easy. Ruby Cosmetics offer a 60 second demonstration and a goodie bag of makeup at a discounted price.

Ruth Haldon Design
207

Personally selecting semi-precious stones and glorious Czech glass beads, Ruth creates 'confident jewellery for confident people', offering colourful jewellery finished with Sterling silver for on-trend everyday wear.

SA Sauces Ltd
T11

Unique flavour concentrates to make luxury pour-over sauces for meat, fish and pasta.

Saltmarshall Hall
185
Saltmarshe Hall is the perfect private paradise. Located in the small village of Saltmarshe a five-minute drive away from Howden. Not only a wedding venue, but a hotel, restaurant and the perfect home away from home.

Samosa and Sauce Ltd T/A Punjaban
T34

Handmade samosas, artisan curry sauces and accompaniments.

SC Rugs and Homeware
175
A mixture of traditional and modern home decor at affordable prices, without any compromise in quality.

Signature Scones
T14

Homemade, handmade scones both sweet and savoury. Produced for consumption at home.

Small Farmers Coffee
T10

Jamaica Blue Mountain roasted coffee beans, Nespresso compatible coffee capsules, coffee bags and coffee accessories.

Sole Mates
216

Sole-Mates liquid orthotic insoles.

Spear & Jackson
10
Spear and Jackson gift sets and accessories include garden gift sets, gloves, snips, boxed trowel sets and accessories.

Spicymonkey
T19

Spicymonkey offer delicious handmade curry sauces from around the world. As well as Indian-style curry, you can try something adventurous like Persian curry, Jamaican curry or jungle curry.

StavesArt
29

Artwork for your world! Unique hand drawn maps designed with an unusual 3D style by local artist Ben Staves.

Steve's Cheese
T25
A selection of waxed cheese truckles made with milk, love and a little bit of magic, plus cheese accompaniments.
Susel & Co
51
Susel & Co are passionate about artwork, especially when it can be enjoyed over and over again. Throughout their stationery range, you will find beautiful designs painted in their North Yorkshire studio by Susan Brun.

Taurus Leather
3
At Taurus Leather their collections have been designed with practicality in mind, with a modern on-trend twist. With a number of pockets and compartments, Taurus Leather handbags have been designed perfectly for every woman for everyday use.

The Flavours International Ltd
T2
A variety of olives, baklava, nuts, cannoli and samosas.

The Knife Sharpener Guy
E3
Demonstrators and retailers of a suction-based knife sharpener.

The Right Kit - Mobile Phone Lenses
189
TRK is a futureproof lens system for your phone that is super lightweight. These interchangeable lenses give you instant results.
The Slow Vinegar Company
T22
The Slow Vinegar Company make beautiful carefully-crafted vinegars from scratch. Using freshly picked seasonal produce they have created a range of delicious double-fermented vinegars that will elevate any dish. Vegan friendly. Gluten free. Live.

The Steel Bench Co,
45
The Steel Bench Company design and create made-to-order indoor and outdoor steel furniture, with a high end appearance.Their products create a modern, chic look in any indoor or outdoor setting.

The Yummy Yank
T1
Baker of authentic American products, including brownies, bars, loaf cakes and brownie snap cookies.

Theory of Zou Ltd (Mighty Spics)
E8

Offering a unique blend of authentic Indian spice mixes in paste form, packaged professionally for retail and home consumption only. All their spices are authentic, vegan, contain natural ingredients and the curry can be made in three easy steps.

Thirty6 Scents
217

Thirty 6 Scents hand make candles, wax melts, diffusers and bath salts, using natural and vegan products. They use dried flowers and fruit in all their products, which they hand dry themselves. They love bringing new scents into people's homes.

Topazglow Direct
165

Established in Leeds by Jane Klugerman, Topazglow has been supplying beautiful costume jewellery and accessories to exclusive boutiques throughout the UK since 1989.

Tuffnell Glass
28
Yorkshire-based manufacturer of handmade glass jewellery and marbles.

V R J J Candles
150
Each and every candle that goes out under the VRJJ label is lovingly hand-poured and finished in small batches to ensure that each piece is perfect.

Vantage Motor Group
G6
Come along and see the Vantage Motor Group team, who will be displaying a range of Toyota vehicles and answering any questions.

Vegepod
5
Vegepod Raised Garden Bed Kits give you the best of both worlds and more – you get the size of a raised garden bed with all the benefits of container gardening. Not only that, you also get the benefit of a Raised Garden Bed Cover.

Venture Photography
212
Venture Studios photographs and captures your family's unique story and designs bespoke and exquisite pieces of personalised framed art. Our expert photographers will tell your own story and create breathtaking images of you and your loved ones.

We Love Eco Ltd t/a Love Coco
152
They sell stunning, colourful coconut bowls which are sustainable and renewable with food safe organic lacquer.

Whisper Bakes
T6
Whisper Bakes specialise in Belgian chocolate treats including brownies, blondies, cookies and more.

Whitby Distillery
T5
A small craft distillery, making gin and rum in Whitby.

Whitwoobaby
159
Whitwoobaby was founded in 2016 and their business has grown alongside their family. They source beautiful gifts for babies and for your home, and their aim is solely to make their customers smile.

Wonky Donkey
53
Ladies fashion and fashion accessories.

Working for Wildlife Ltd T/A WWF
180
Founded in 1961, WWF is the world's leading independent conservation organisation, working in more than 100 countries to create solutions to the most important environmental challenges facing the planet so that people and nature can thrive.

York Apothecary
169
A home fragrance business selling handcrafted reed diffusers and room sprays made in North Yorkshire.

Yorkshire Heart Vineyard & Brewery
T3
A family-run vineyard and brewery based between York and Harrogate. They grow grapes and make wine, and also brew craft beers.

Yorkshire Rattan
G5

Fantastic quality rattan garden furniture at prices which wont be beaten and with great service.
Yorkshire Wold Sausages Ltd
E4
An artisan butcher who specialise in hand linked sausages.