Explore Filey and Bridlington for a Fun Weekend at the Coast
They may be worlds apart when it comes to their character, but these close coastal cousins both offer a warm welcome and plenty of opportunity for family fun
Despite there being just 10 miles between Bridlington and Filey, these coastal cousins couldn't be more different in terms of their character and style. While Bridlington is all bustle and bright lights, Filey takes a more refined approach to seaside fun. High cliffs separate the bays: those around Flamborough rise vertically out of the sea to 300 feet, while those at Ravenscar are higher at 600 feet, but less steep. Filey and Bridlington do have some similarities though; think large, sandy and well protected beaches, donkey rides, seafood stalls and more rock than you can shake a stick (of rock) at.

A former fishing village, Filey is home to a historic promenade and Edwardian architecture. Its beautiful five-mile bay, which sweeps grandly from the Brigg in the north past Hunmanby Gap towards Flamborough in the south, is wide and flat enough for families to set out their deckchairs in peace and mark out a pitch for a game of beach rounders. Beware though, most of the beach disappears at high tide. In Bridlington, visitors can enjoy the fun fair on North Beach, take a pleasure boat from the harbour and have a watersports adventure on South Beach. Bridlington's South Beach is arguably the best on Yorkshire's coast; wide and flat, there are beach volleyball nets here and the sand is regularly machine-cleaned. Bridlington's charming old town is worth a visit, while for history buffs the pre-Roman harbour and Bridlington Priory are must-visits.
Base Camp
You're spoiled for choice when it comes to accommodation on this stretch of the Yorkshire coast. If self-catering is your thing, The Waves is an elegant apartment directly on the sea front. The clifftop White Lodge Hotel has panoramic views of Filey Bay below, whilst Wrangham House is a charming, Grade II-listed Georgian hotel in Hunmanby. Crab Pot Guest House is a welcoming B&B in Flamborough, and Marton Grange Country House, on the outskirts of Sewerby, offers real home-away-from-home hospitality. In Bridlington itself, The Lobster Pot hotel offers a choice of 27 rooms and a pub restaurant on site.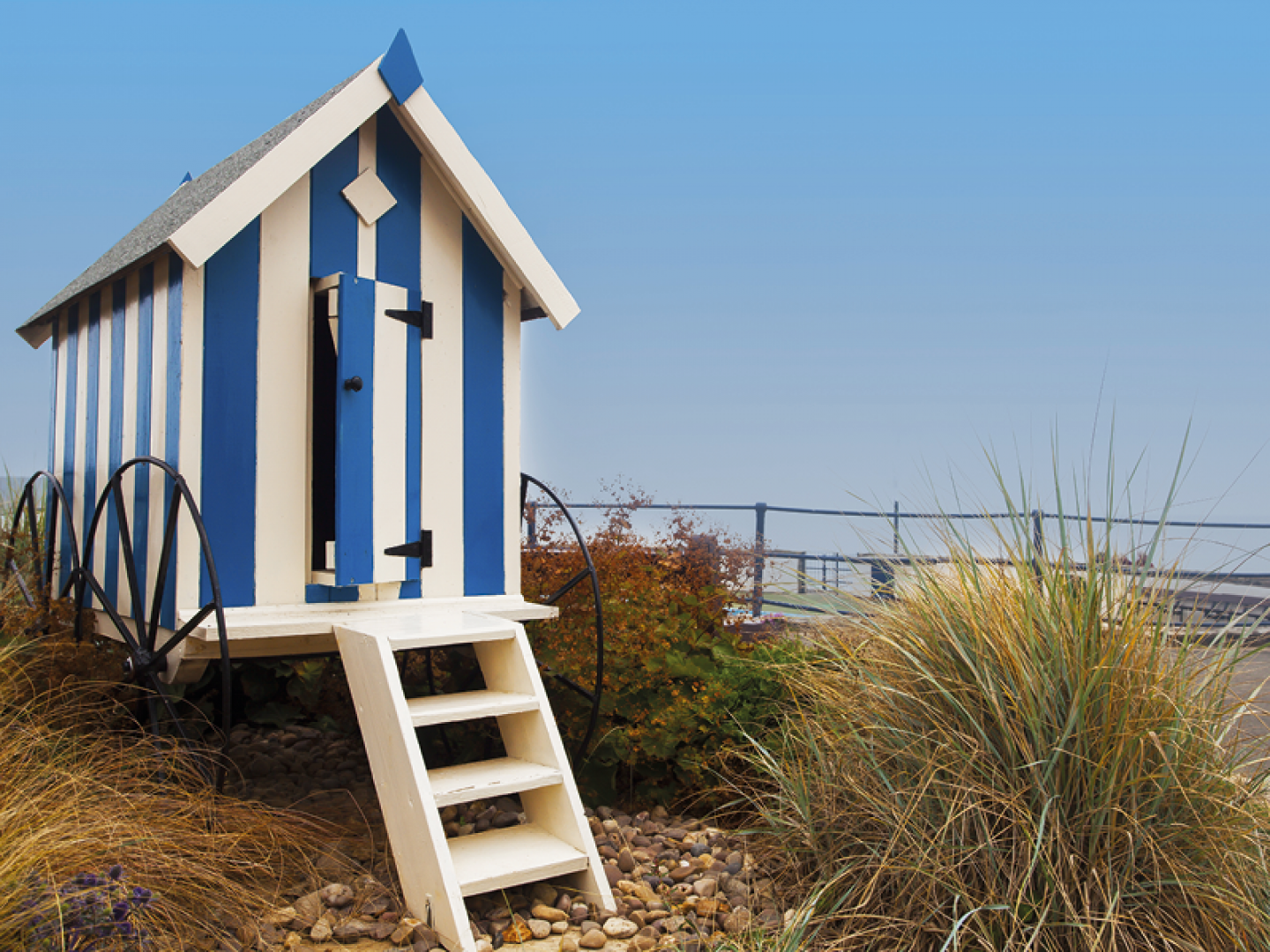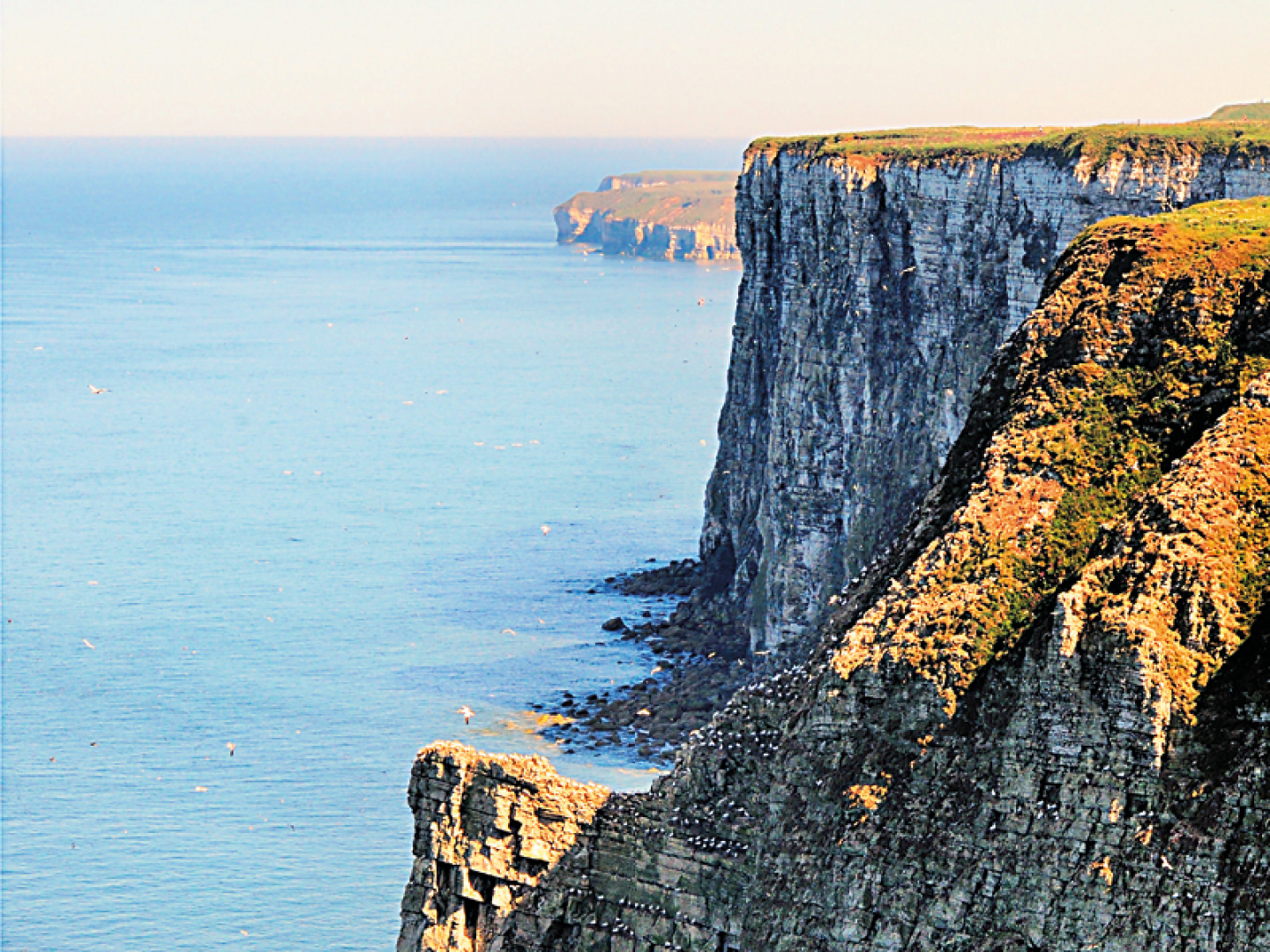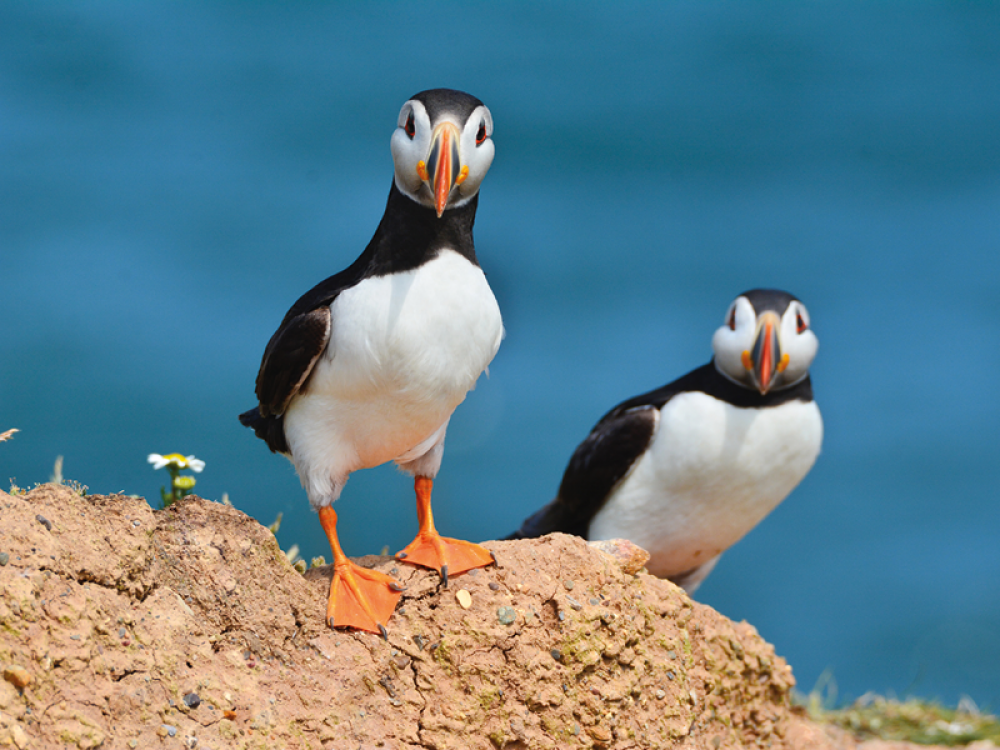 Perfect Weekend
On a fine summer day Filey beach is difficult to beat, especially if you include a spot of rock pooling in the shadow of the Brigg, plenty of paddling and sandcastle building, and a stroll down to the Beach Café at Hunmanby Gap for lunch. Wander along the promenade to enjoy the Seafront Sculpture Trail, with a series of art works inspired by Filey's natural heritage. When the tide comes in, Glen Gardens and Filey Bird Garden & Animal Park are a great choice for families. Kids will also love old-fashioned sweet shop Maynards Sweets where they have an incredible selection including fresh fudge, rock and cola cubes made on site. For those looking for good old-fashioned fish and chips, Inghams in Filey is the place. With cod and chips, plaice goujons, poached haddock and chip butties, this chippy is as traditional as they get.
As you travel down the coast from Filey to Bridlington, stop off at RSPB Bempton Cliffs. Around half a million birds, including gannets, guillemots and puffins, make these chalky cliffs their home each year, while below, seals and porpoises enjoy the buffeting seas. You can stroll along the five kilometre wildlife reserve, stopping off at the regular viewing points, before heading to The Cow Shed, a great restaurant just south of Bridlington at Fraisthorpe Beach, for delicious home-cooked food and a great outdoor seating area with views over Bridlington Bay. For animal lovers it's also well worth walking or catching the land train from Leisure World to Sewerby Hall, Gardens & Zoo to spend the afternoon with the penguins, lemurs, monkeys and llamas.