Fabulous Gin and Cocktail Bars to Visit this World Gin Day
Get into the spirit of World Gin Day
Whether you're a fan of the juniper spirit or maybe just want to get into the art of gin, we have the perfect places to celebrate this week's World Gin Day across the North East and Yorkshire.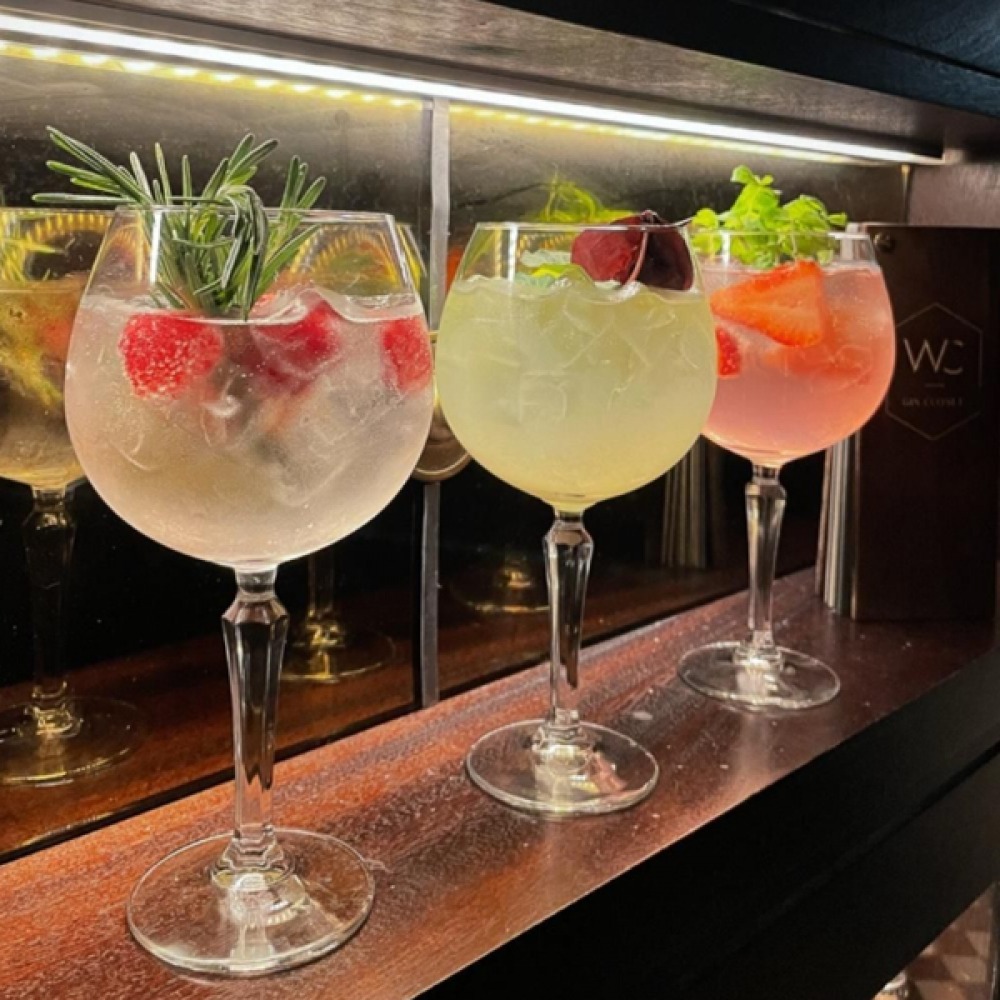 WC Gin Closet
41 High Bridge, Newcastle NE1 1EG
instagram.com/wcgincloset
Escape Newcastle's bustling streets and jump into the UK's smallest gin bar, which was once a female WC on High Bridge Street. Browse through the 50 different gins on the menu or discover a wider selection in their beautiful Georgian-style cabinets – their Sparkling Gin 'n' Juice or the British Isles Iced Tea cocktails are perfect for summer sipping. If you can't find a seat (it's walk-ins only here) try their sister venue, WC Newcastle, which is just at the end of the street.
Gin Lane
The Piece Hall, Halifax HX1 1RE
01422 414448
gin-lane.co.uk
Located in the heart of Halifax, Gin Lane is dedicated to providing customers with an incredible gin experience. It's a space to meet friends and chat whilst sipping on your favourite G&T. There's even a shop located above the bar with more than 200 varieties of the spirit, and Yorkshire gins take pride of place in their showcase cabinet.
The Nuthatch
9–11 Bedford Street, Middlesbrough TS1 2LL
the-nuthatch.com
Sophisticated, refreshing and flavour-forward gins are what The Nuthatch are all about. Visit Middlesbrough's first gin distillers to get a taste of World Gin Day, where the gin is made using only the finest ingredients and the signature cocktails are a must-try.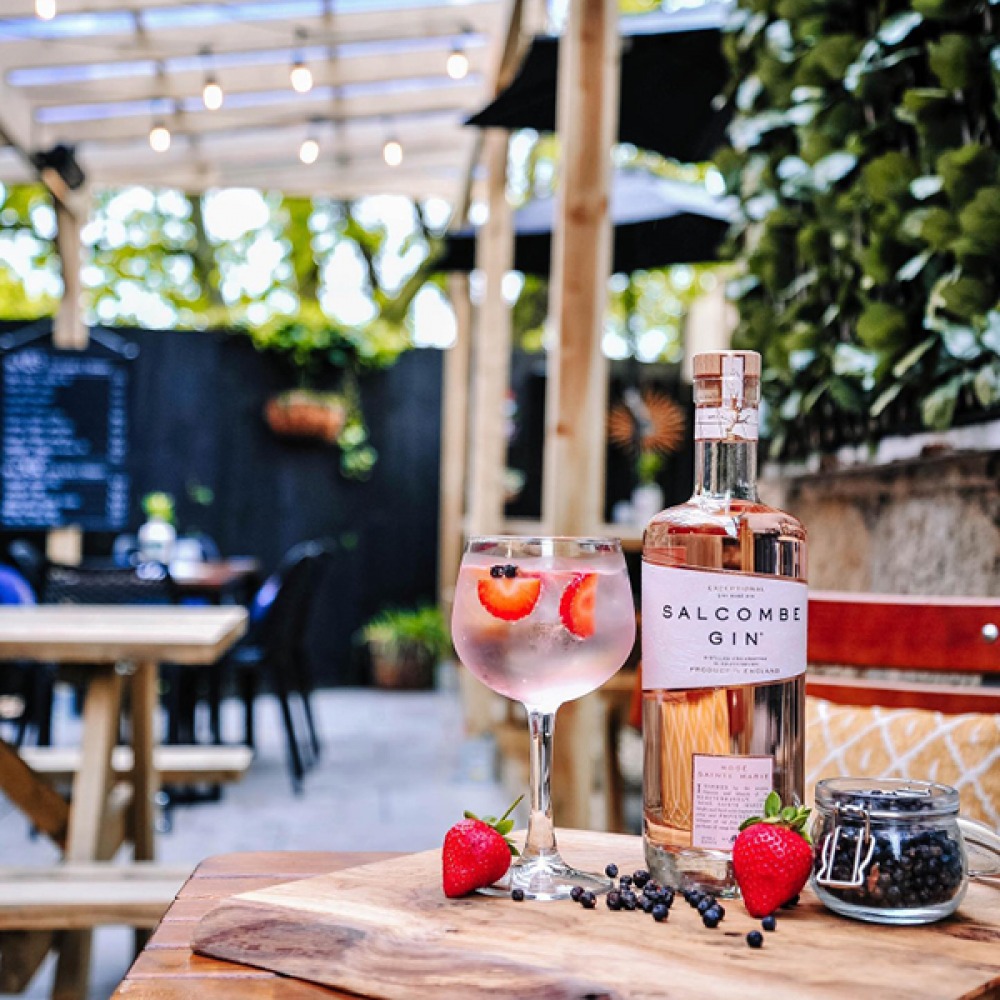 Granville's Beer and Gin House
24 Long Row, Leeds LS18 5AA
granvilleshouse.co.uk
Within a modern yet rustic aesthetic, Granville's Beer and Gin House have an ever-growing list of gins to try. Whether you are after the familiar names, or looking to broaden your horizons, this unique gin bar has you covered. There are currently 27 gins on the menu, but if you are looking for a new tipple, try Four Pillars' Bloody Shiraz Gin, which is distilled then steeped with Victorian shiraz grapes giving it a deep red colour and delicious sweetness.
Tin of Sardines
18 Elvet Bridge, Durham DH1 3AA
0191 374 1666
tinofsardines.co.uk
Serving more than 250 gins and tonics, this Durham bar has everything you need to celebrate this year's World Gin Day. Choose from the extensive menu, or ask one of the in-house 'ginologists' to find your perfect gin and mixer combo. Also, keep an eye out for the newest Tin of Sardines outpost, soon to open in Roker, Sunderland.
Dacantus
30–32 Grey Street, Newcastle NE1 6AE
dacantus.com
With a vast selection of gins from around the world, a large choice of botanicals and plenty of tonic waters to pair, plus their special fish bowl glasses to drink your chosen drink from, Dacantus is the perfect place to while away World Gin Day.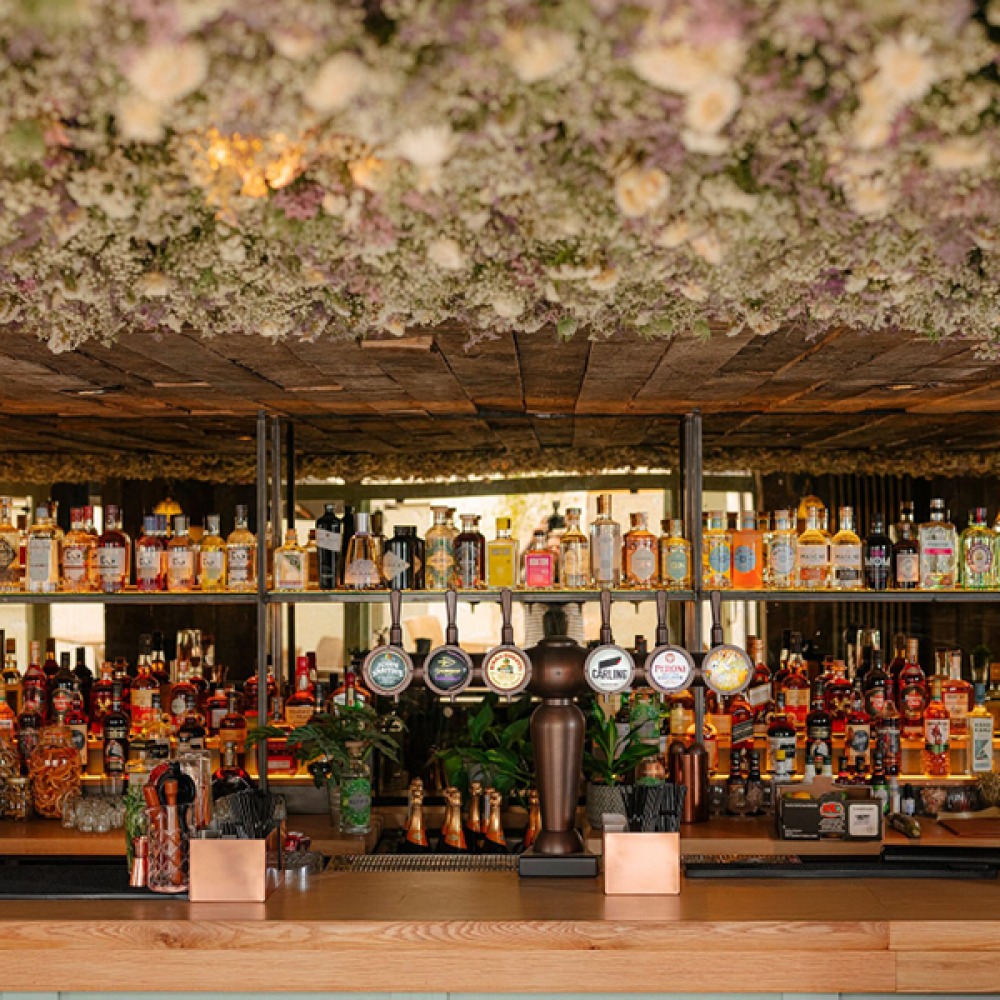 Tailors
23–24 Grand Arcade, Leeds LS1 6PG
0113 450 6527
tailorsgin.com
This speakeasy, tucked away in the Grand Arcade, oozes the Great Gatsby-style charm of the roaring twenties, as the traditional tailor shop by day turns into a gin lounge by night. Serving their very own small batch gin, ring the bell on your table when you're ready to order – we recommend trying the gin flights from around the world too.
Pleased To Meet You
Bridge Street, Morpeth NE61 1NB
01670 333970
ptmy-morpeth.co.uk
With outpost across the North East, PTMY is a firm favourite for many, especially when it comes to casual drinks at any time of the day. This World Gin Day create your own gin and tonic concoction, plus your choice of garnish from their vast range of London, naval, sloe, fruity and secret ingredient gins – they even have a global menu.
Old Tom's Gin Bar
33 Riverwalk, Durham DH1 4SL
0191 329 2665
oldtomsdurham.co.uk
With more than 250 gins from around the world the 'ginologists' at this Durham-based bar are experts in mixing, muddling, shaking and stirring, so you know you're in safe hands here. Choose from classic drys, floral, fragrant and fruity gins, or opt for a cocktail – the Elderflower Southside topped with tonic, mint and fresh lemon juice sounds delicious to us.