Four Fabulously Festive Party Canapés to Make this Christmas
These canapés are the perfect accompaniment to Christmas drinks
From parmesan and sweet paprika biscuits perfect for snacking with a glass of Champagne, to a more substantial canapé of flash-seared tuna on rye – you can't go wrong with these delicious recipes.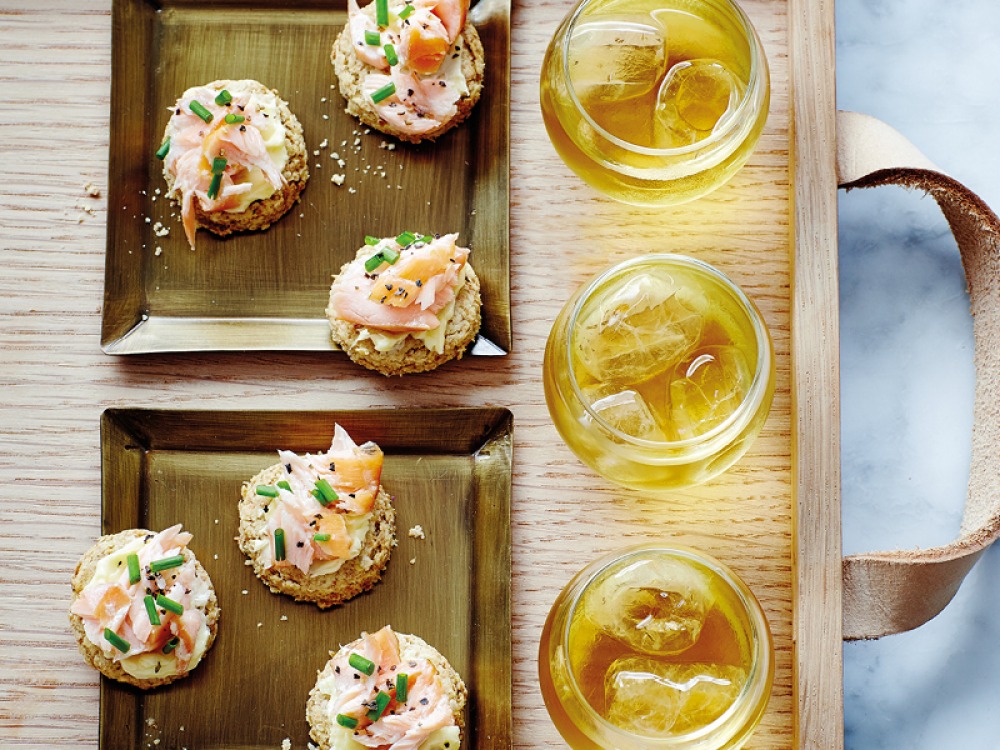 These crumbly homemade oatcakes, spread with a warming fresh ginger butter, and topped with roast salmon flakes make a deliciously indulgent and substantial canapé for winter parties.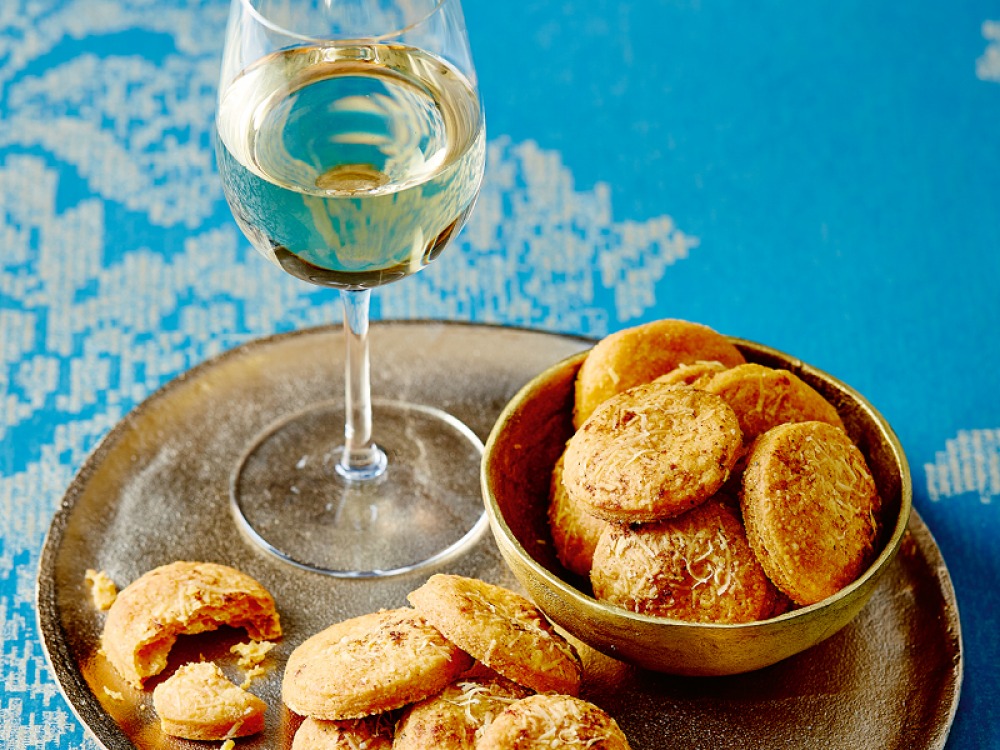 These delicate mouthfuls bring the classic cheese biscuit right up to date. They are smoky, dry and moreish and go perfectly with a glass of Prosecco. Be careful not to overcook them, or they may taste bitter.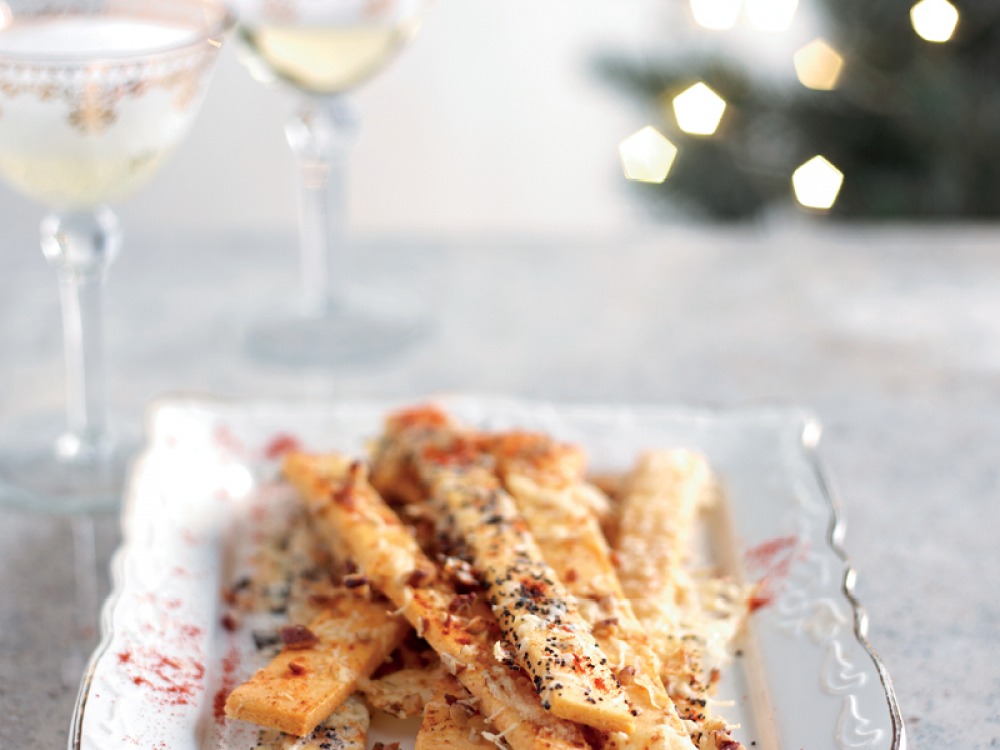 These cheese straws are the perfect accompaniment to a glass of chilled Champagne at a festive gathering. You can vary the recipe in a variety of ways, topping with seeds or spices, or adding chopped herbs or tangy blue cheese to the pastry.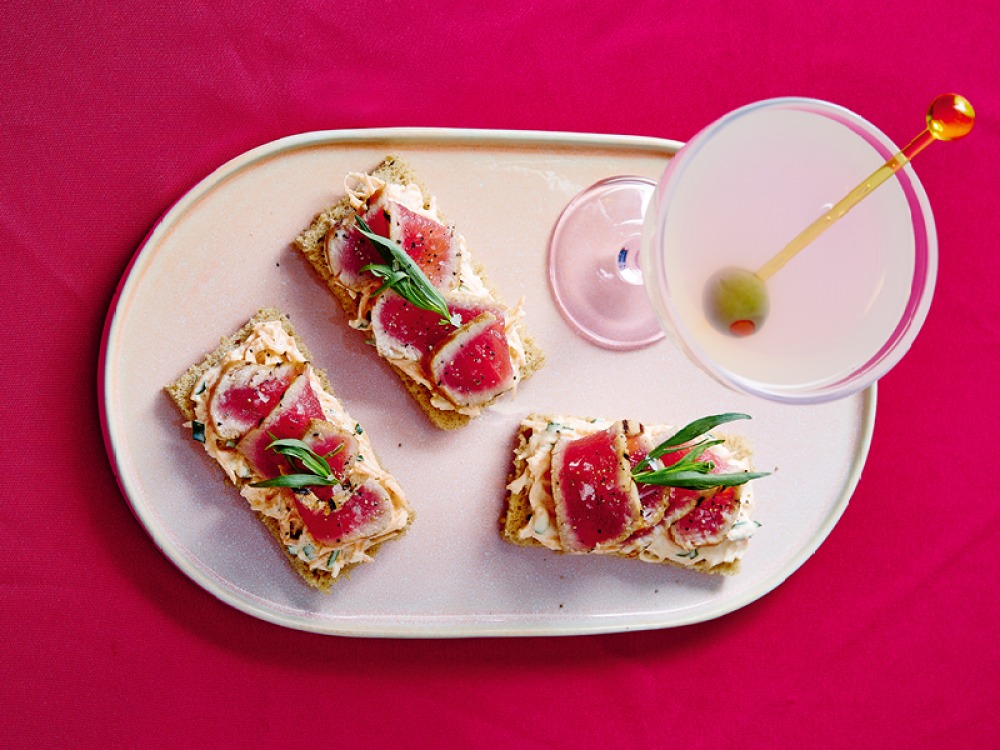 Fresh tuna is complemented here by the sharpness of the horseradish and the aniseed pungency of tarragon. With the rye bread base, this is a substantial canapé.
Festive Cocktails & Canapés published by Ryland Peters & Small (£14.99) Photography © Ryland Peters & Small