Get Jane Lovett's Bacon, Blue Cheese and Spinach Gnocchi Recipe
A lovely comforting bowl of creamy gnocchi, spiked with bacon and blue cheese. The gnocchi are fried, therefore everything's cooked in one pan - it really couldn't be much simpler.
Ingredients
2 tablespoons olive oil
1 x 500g packet chilled fresh ready-made potato gnocchi (400g packet is fine, too)
6 rashers smoked streaky bacon, stacked up and snipped into roughly 1cm batons
120g creamy blue cheese, such as Saint Agur, Gorgonzola or Dolcelatte
3 heaped tbsp crème fraîche
120g baby spinach leaves
salt and freshly ground black pepper
2 large spring onions, trimmed and finely chopped (optional)
a small handful of walnut pieces, toasted and roughly chopped (optional)
Method
Heat the olive oil in a large, non-stick frying pan, add the gnocchi and fry on a high heat until beginning to turn golden brown. Allow them to form a crust on the bottom before turning over with a fish slice, then turn from time to time until golden brown all over, about five to 10 minutes in all. Transfer to a plate.
Add the bacon to the now dry pan and fry on a high heat until turning golden brown and sizzling. Lower the heat, crumble the cheese into the pan, add the crème fraîche and heat gently, stirring to make a smooth, creamy sauce. Add the spinach, a handful at a time, and stir until partially wilted between each addition. Season with black pepper, and salt if it needs it.
Return the gnocchi to the pan and heat through, very gently stirring everything together over the low heat. Add a little more crème fraîche or a splash of water if you prefer a creamier consistency. Serve in individual bowls scattered with the spring onions and toasted walnuts (if using) and finish with a grinding of black pepper.
Hints & Tips
• To toast walnuts, put a handful of walnut pieces (or halves) into a small, dry frying pan and cook on a medium heat for a few minutes, while stirring, until fragrant and lightly browned. Leave to cool, then chop.
• This is very good served with a bitter leaf salad, such as radicchio or chicory, or crisp salad leaves with peppery watercress and rocket leaves. A few walnuts would also be a nice addition to the salad, as would a little walnut oil in the salad dressing.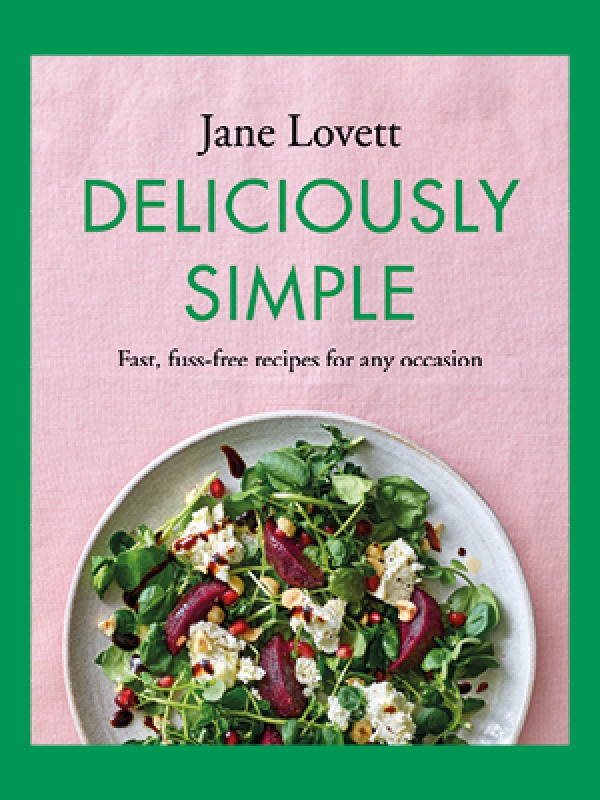 Deliciously Simple by Jane Lovett (Headline Home, £26)