From drawing wedding dresses as a child to showcasing a sportswear collection at 2021 Graduate Fashion Week, we meet Northumbria University's Gabi Kayley.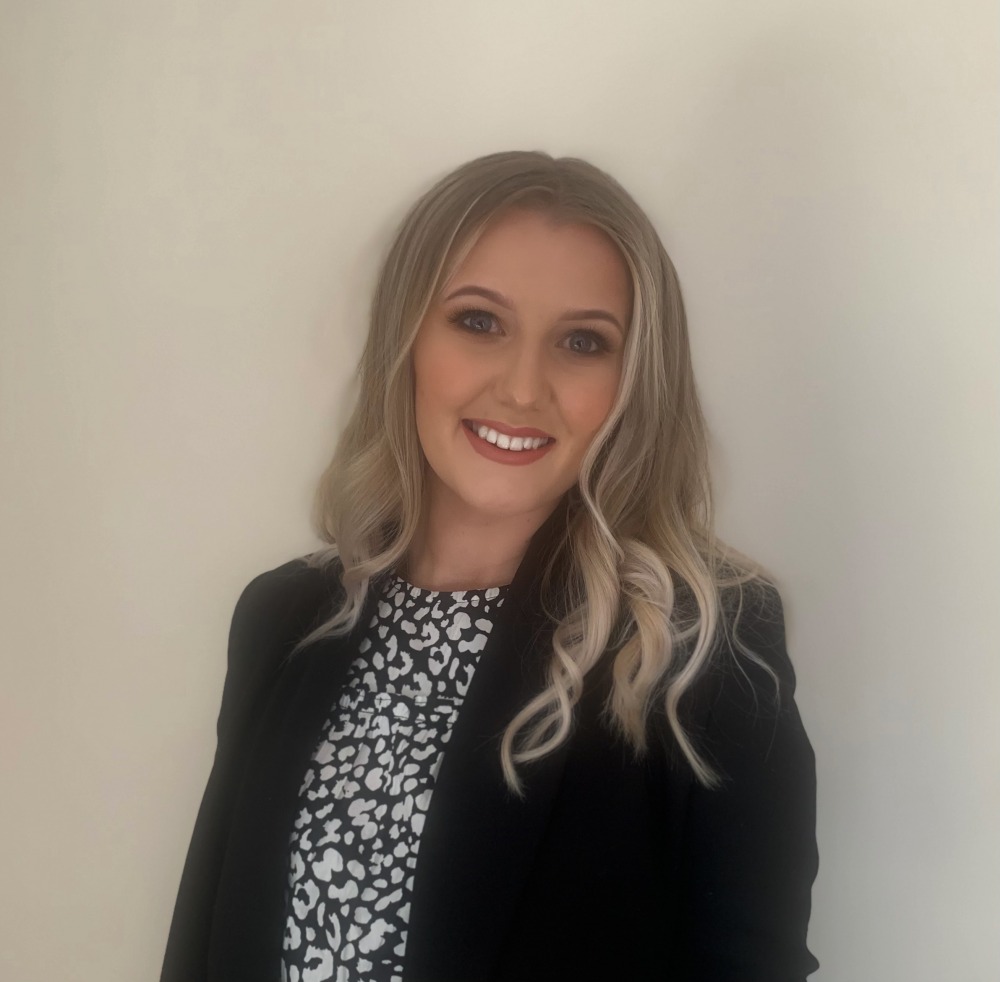 Tell us a bit about yourself.
My names Gabi and I'm from North Yorkshire. I came up to Newcastle to study Fashion Design and Marketing, and I've just completely my fourth and final year of university. Over this time, I've established the path of where I want to go down, which is menswear design and marketing. I did my placement year at Barbour, in South Shields, and over the 12 months I spent there I worked on the men's outerwear design team. Within the job I really found my feet with men's design and more commercial design especially. This then led to me experimenting more with different menswear styles when I went back to university.
When did you first become interested in fashion?
I think I've always loved drawing and my mum says I used to draw wedding dresses when I was younger. Even when I was just little I'd do about four different outfit changes a day, so I've always been interested in clothes and styling. I've also been subscribed to Vogue for however many years. Then at school I did textiles and I really enjoyed it, so when I got to the end of school I was thinking, what is it that I actually want to do? Do I want to take this further or do I go down the A-Levels route? And I just took the bull by the horns, moved away from all my friends and went to college to study Fashion Design for two years. I was really hesitant to apply for university, as I was worried about the money aspect of it and moving away from home even further. But again I just braved it and applied. A month before starting I actually changed to Fashion Design and Marketing as I wanted to be able to see a project through, beginning to end.
How did you find out you were a finalist for the Sportswear & Leisurewear Award at GFW?
It was the day after I had handed in all of my work for my final year, so I was already massively relieved and felt a huge amount of accomplishment. Then the shortlist was released on Instagram and you were tagged in the post. I remember my university tagged me and I really just didn't understand what was going on. I thought it was maybe my university thought I should be put forward, not that I'd actually been chosen! So, I rang my friend who was also tagged and asked 'Is this real?', like I couldn't believe it. I was just really overwhelmed to be honest. I never thought I would be shortlisted by Gym Shark because one thing that I found as a threat to my brand, is that Gym Shark don't necessarily do ski wear or extreme sport equipment and clothing so I thought that may be something that didn't really interest them. I was absolutely over the moon and I cried my eyes out. Then everyone shortlisted went down to London for an interview with two people from Gym Shark, and the interviews were supposed to be 15 minutes long but I think mine went on for about half an hour. It was an amazing experience just doing the interview and seeing what they thought of my work. To know that they liked it and understood it felt great. I think one of the biggest worries from a designer's point of view is people just not getting it, so it was a massive accomplishment. Then I was on my way back from that interview when I found out I was a finalist.
We love your Anyman collection. Do you think there is a gap in the market for this kind of thing?
In my final year of uni I really just wanted to do something that I was interested in, so I chose to do skiwear. I really delved into the gap in the market and what my brand needed to establish in its philosophy to enable it to make sense for the customer. So it was called 'Anyman' to represent that it's a non-demographic driven brand so there's no age group. The garments are not age specific, it just sits evenly across all age groups and lifestyles. I made two looks for my final collection: a really technical high-spec ski jacket, a 100 percent waterproof hoodie, a gilet and a hand-knitted hat. I wanted to look at how street-style and technical sportswear sit together, and how sometimes fashion is chosen over function. I really developed a lot of skills in my final year like pattern-cutting, sewing, knitting, using different textures and textile techniques. Then I also did a marketing report which showed my understanding of my brand and my business, and how it was going to then be delivered to the customer. So I did every step from the design all the way through to the promotion and marketing.