Gluten-Free Date and Walnut Loaf
The inspiration for this recipe? You guys requested it so many times that I had no choice! And I'm so glad you did because this humble classic quickly became one of my favourite bakes, with a wonderful, fruity, almost caramel-like flavour packed into every slice. Serving suggestion: add a good slathering of butter to a slice and enjoy with a hot cuppa.
Ingredients
250g pitted dates, chopped
150ml boiling water
90g butter
1 tsp bicarbonate of soda
100g light brown sugar
85g walnuts, chopped, plus an extra 15g, chopped, for on top
2 medium eggs, beaten
225g gluten-free self-raising flour
¼ tsp xanthan gum
½ tsp gluten-free baking powder
Method
Preheat your oven to 150C fan/170C. Line a 900g loaf tin with non-stick baking parchment.

Place the chopped dates, boiling water, butter, bicarb and sugar in a large bowl and mix together so the butter melts. Leave for about 15 minutes so that the mixture cools down a little.

Add the chopped walnuts and beaten eggs and mix again before adding the flour, xanthan gum and baking powder, mixing to combine.

Pour the mixture into the prepared tin, sprinkle with extra chopped walnuts and bake for about 60–65 minutes, covering loosely with foil if it starts to brown a little too much during cooking.

Allow to cool in the tin for a while before transferring to a wire rack to cool completely. Slice and enjoy as it is, or spread with a little butter.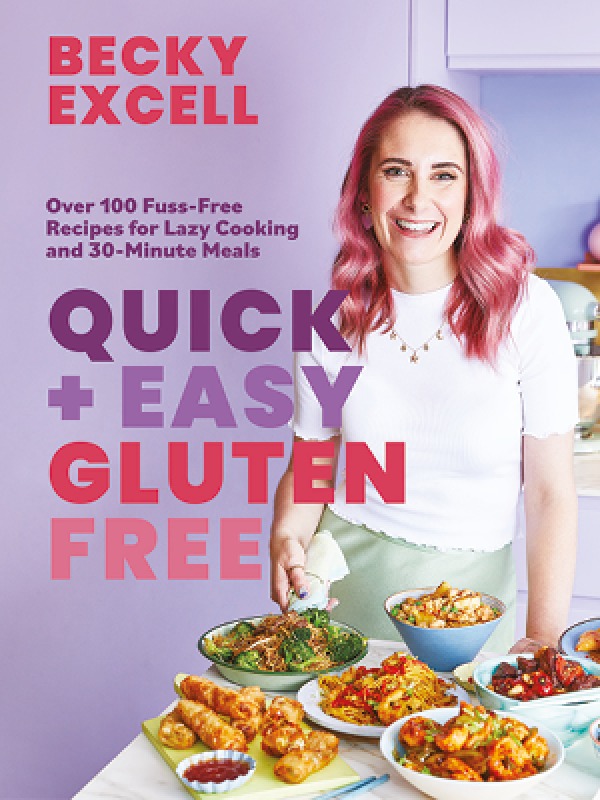 Quick + Easy Gluten Free by Becky Excell (Quadrille, £20) Photography by Hannah Hughes
This article contains affiliate links. We may receive a commission for products that are clicked on through our website.