How Art is Helping Raise Awareness for this Little-known Condition
Dr Ava Easton, the chief executive of global Malton-based charity the Encephalitis Society, reveals why art might be the answer to raising awareness of this little-known condition
Encephalitis is an inflammation of the brain caused by an infection (such as measles, flu and, recently, Covid-19) or through the immune system attacking the brain in error. Unfortunately it has a high death rate and many of the survivors of the condition are left with an acquired brain injury, so support is key – and the Encephalitis Society offer that all-important support for anyone affected by encephalitis, all over the world. 'We're really the only resource of our kind providing the services that we do – so that's something for Yorkshire to be proud of,' says Ava.
The Encephalitis Society was founded in 1994 by a group of parents whose children had been affected by the condition, and who had found that information about encephalitis (and support for those affected) was almost non-existent. 'We have three goals: support and information for patients and families and the professionals supporting them, raising awareness, and driving research,' Ava explains. 'We know from various research that eight out of 10 people around the world don't know what encephalitis is. That's something that we aim to try and change. We also support researchers around the world to better understand encephalitis and improve diagnosis, treatment and management.'
Actor Mathew Bose (of It's a Sin and Emmerdale fame) is an ambassador for Encephalitis Society and has been since 2007. 'He's raised more than £50,000 for the charity and has done all sorts of things to help,' says Ava. It's Mathew who ignited the charity's most recent collaboration – partnering with Twitter Art Exhibit (TAE). Artists from around the world submitted a postcard-sized piece of art, all of which you can purchase for £30 each to raise money for the Encephalitis Society. The exhibition and sale opened at The Hiscox Building in York on 26th June. 'There were nearly 1,000 submitted entries from all over the world and the remaining works of art have moved online,' Ava reveals. 'I think the benefits for the charity are twofold. Hopefully we'll raise some money through the purchase of the artworks but, perhaps in some ways more importantly (although money is very important especially in this difficult economic climate), we'll be able to raise awareness for the condition.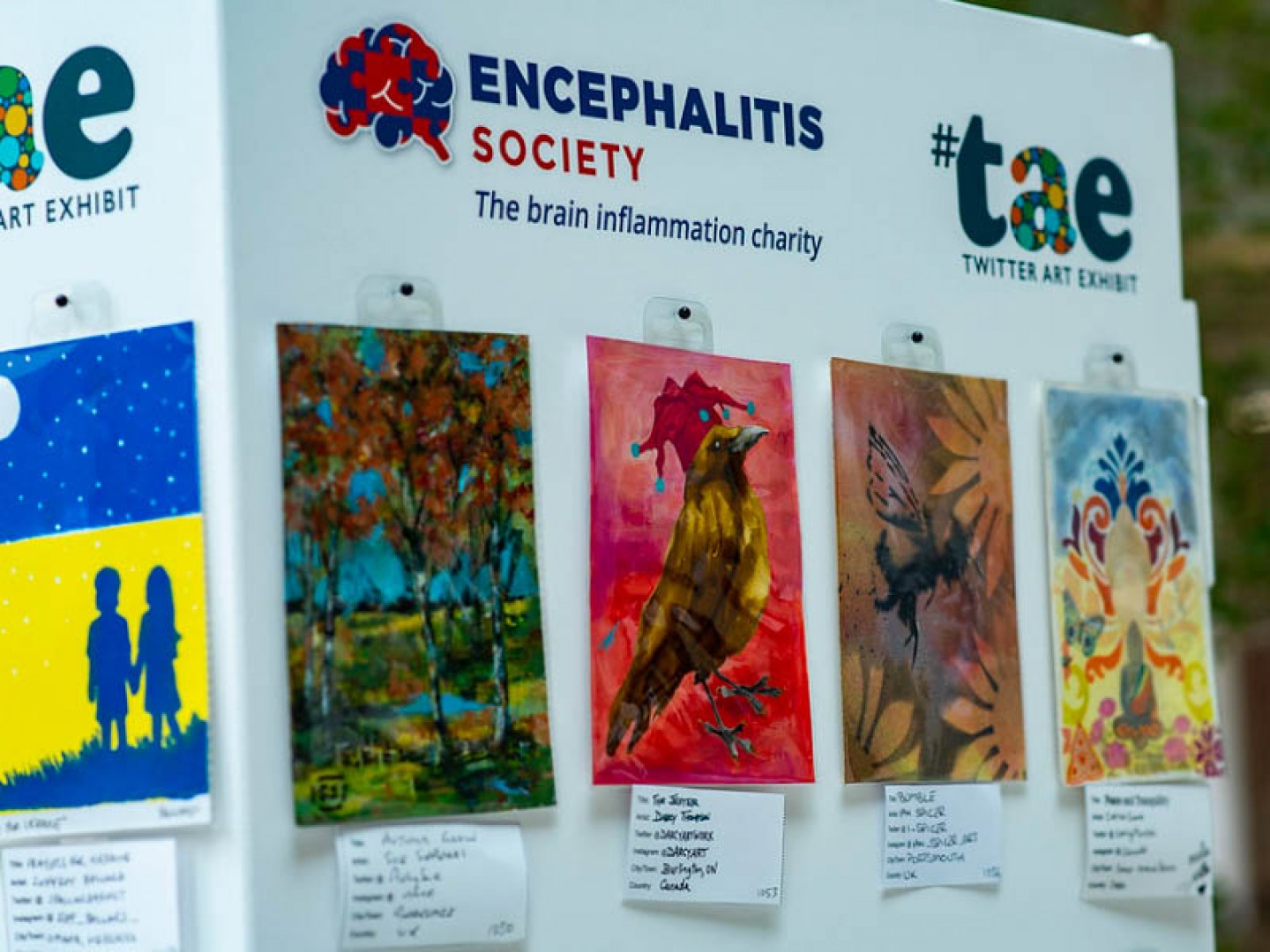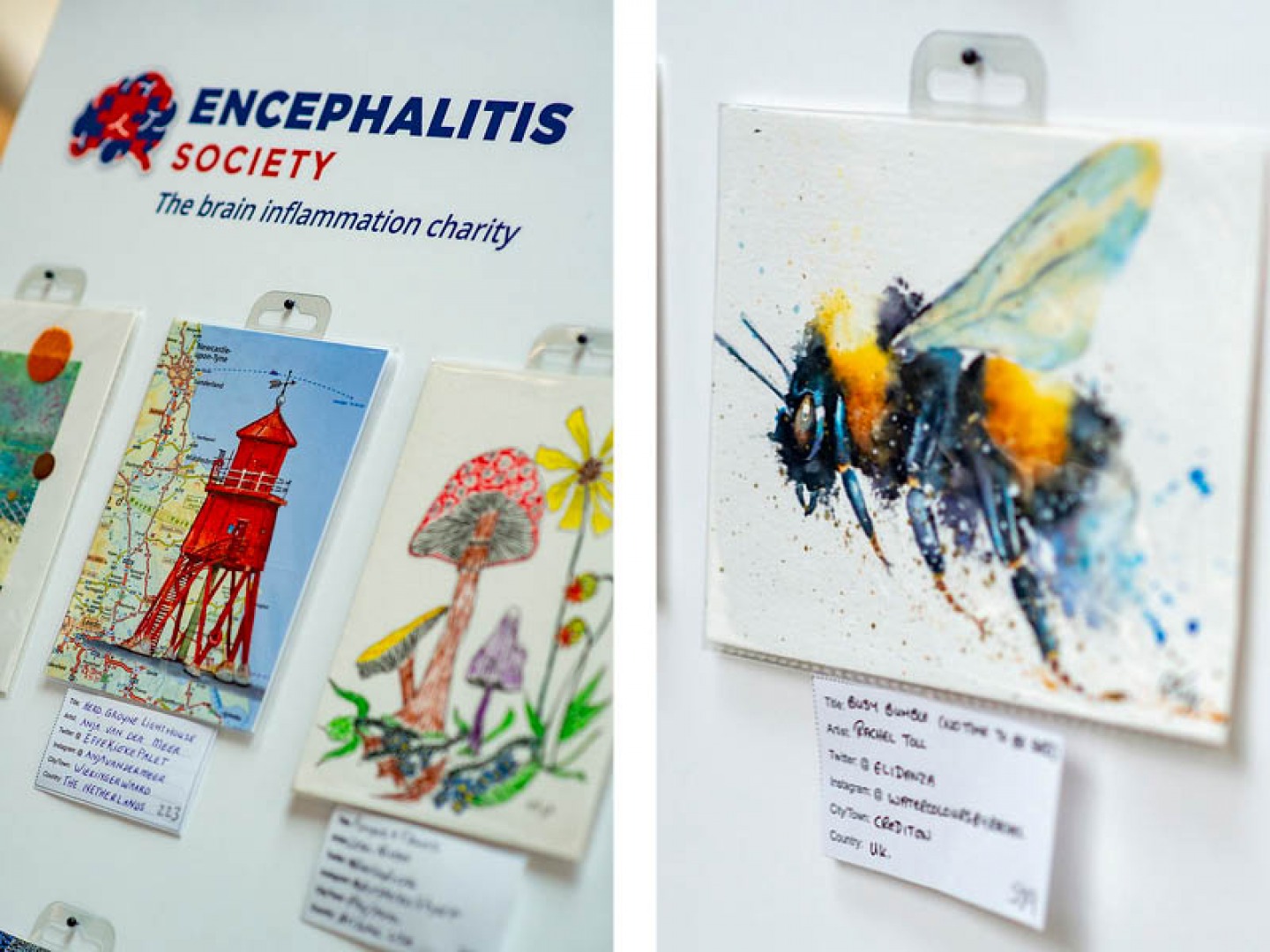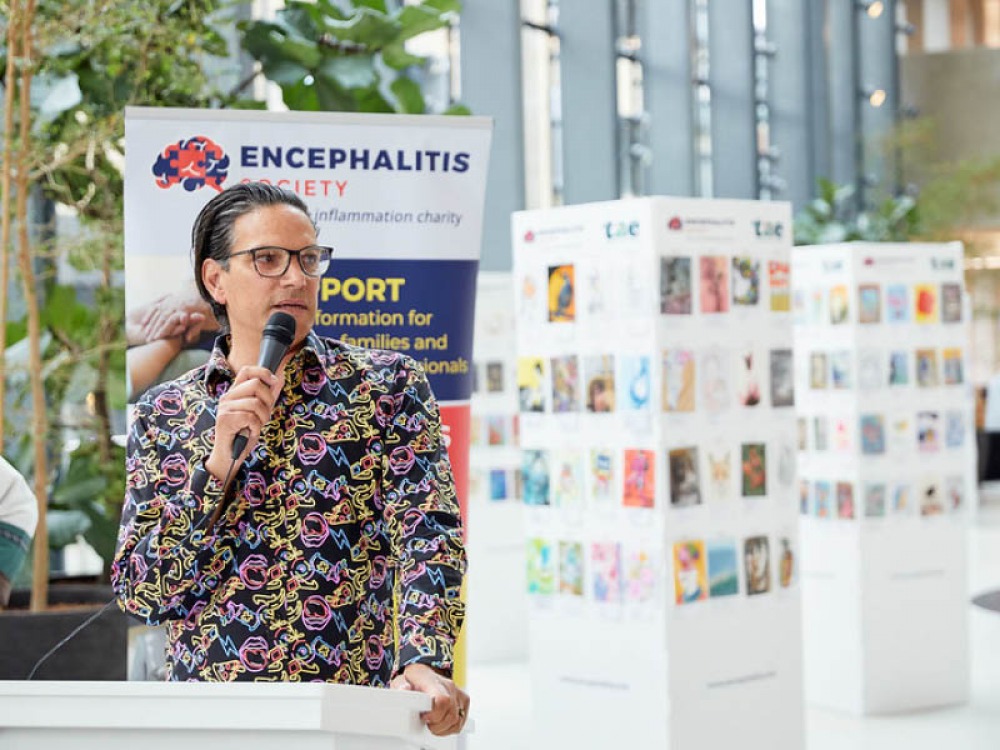 'Being a part of this global initiative, that was driven by social media, has enabled us to continue to raise awareness of this condition. I'm told by my team that (purely though participating in the TAE) a couple of family members of the people who were submitting art were diagnosed quickly. Also, anyone who was involved who knows someone who has encephalitis was able to put the word out.'
Ava has worked for Encephalitis Society for nearly 25 years and is proud of the work they do. 'I'll be honest, at the time it was a job advertised in the paper, but within six months of meeting the people who have been affected by the condition, their family members and those left bereaved, I suddenly realised that I'd found my place in life. There's not a day that goes by that I'm not profoundly grateful for being able to do the amazing work that I do.'
As she looks towards the 10th anniversary of World Encephalitis Day next February, Ava takes note of their future plans. 'We have completed a global analysis of encephalitis which has resulted in a 170-page report, and we're currently in discussions with global stake holders including the World Health Organisation about how we can change the landscape of encephalitis around the world,' she says. 'That's a very exciting initiative for us. We also have the only go-to encephalitis conference which we hold in London each year and that has seen a marked uptake in people coming along. We've got really exciting times ahead for the charity and we hope we can make a real impact on this condition around the world.'
Find out more about the condition and the charity and show your support at encephalitis.info. Browse and buy the remaining artwork at twitterartexhibit.org/shop.
Support children's charities through fun activities this month
CHARITY GOLF DAY
22ND SEPTEMBER
Garforth Golf Club, Leeds
giveaduck.org.uk
The Give A Duck Foundation is a children's cancer charity based in Wakefield, and you can show your support for their work with a game of golf this summer. There'll be hot drinks, 18 holes with a shotgun start, lunch at the end of your round, a charity sports memorabilia auction and a gift bag for each golfer.
24-HOUR GAMING
24TH & 25TH SEPTEMBER
Bake Battle and Roll, Doncaster
bakebattleroll.co.uk
Doncaster's first board game café Bake Battle and Roll are running their own 24-hour gaming event to raise money for Sheffield Children's Hospital. It's sure to be plenty of fun – and a great way to raise important funds.