In an extract from her new book, interior designer Kit Kemp lets us in on her design secrets, and shares top tips for creating the perfect tablescape
Top tips for dressing a table are:
1.
Just like an interior, you can create a dramatic look on a table if the colours of the decoration work in harmony with the room. Using seasonal flowers, with a just-picked-from-the-garden feel, always adds charm and freshness.
2.
Small flower arrangements in jam jars, pots or bud vases work best when you want to fit other items around them on the table.
3.
Avoid high floral arrangements so guests can speak to one another across the table.
4.
Use foliage and fresh fruit to create a dramatic look of abundancy, perhaps laying multiple bowls of pomegranates, leafy clementines, lemons and limes, cherries, grapes or redcurrants along the table. This is an inexpensive way of adding decoration with the bonus of being able to eat them at the same time. Dried fruits, cinnamon sticks, oranges studded with cloves and sugar-dusted fruits also add a festive scented touch.
'The thoughtfulness and character of a lovingly-made object is worth a million times more than an accessory that has no meaning or soul'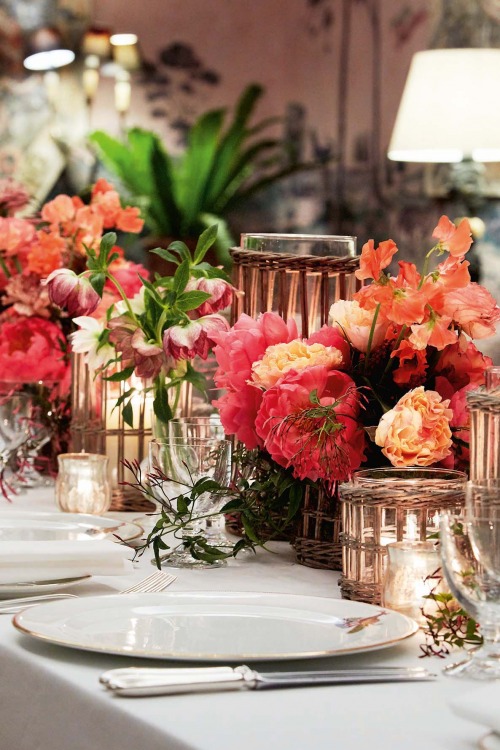 5.
When decorating a display table, using height can create great impact. Play with a variety of handmade wooden chopping boards laden with whatever you fancy, from charcuterie and cheeses to cakes, chocolates or fruits, elevating some of the arrangement by placing cakestands on top of wooden logs for a rustic look.
6.
Create arrangements with an unexpected twist – rather than flowers, line the table with terracotta pots filled with fragrant herbs, such as rosemary, thyme, mint, oregano and lemon verbena.
7.
Candles are essential for creating a warm, inviting atmosphere, night and day. Always place tealights in holders to avoid them burning through to the table's surface. You can use anything from crystal glasses to mismatched vintage teacups – let your imagination run wild. Hurricane lamps at different heights work well at any time of the day, while at night candelabra with elegant tapered candles add a dramatic and romantic touch (just be sure that the candelabra stem raises the candles above eye level).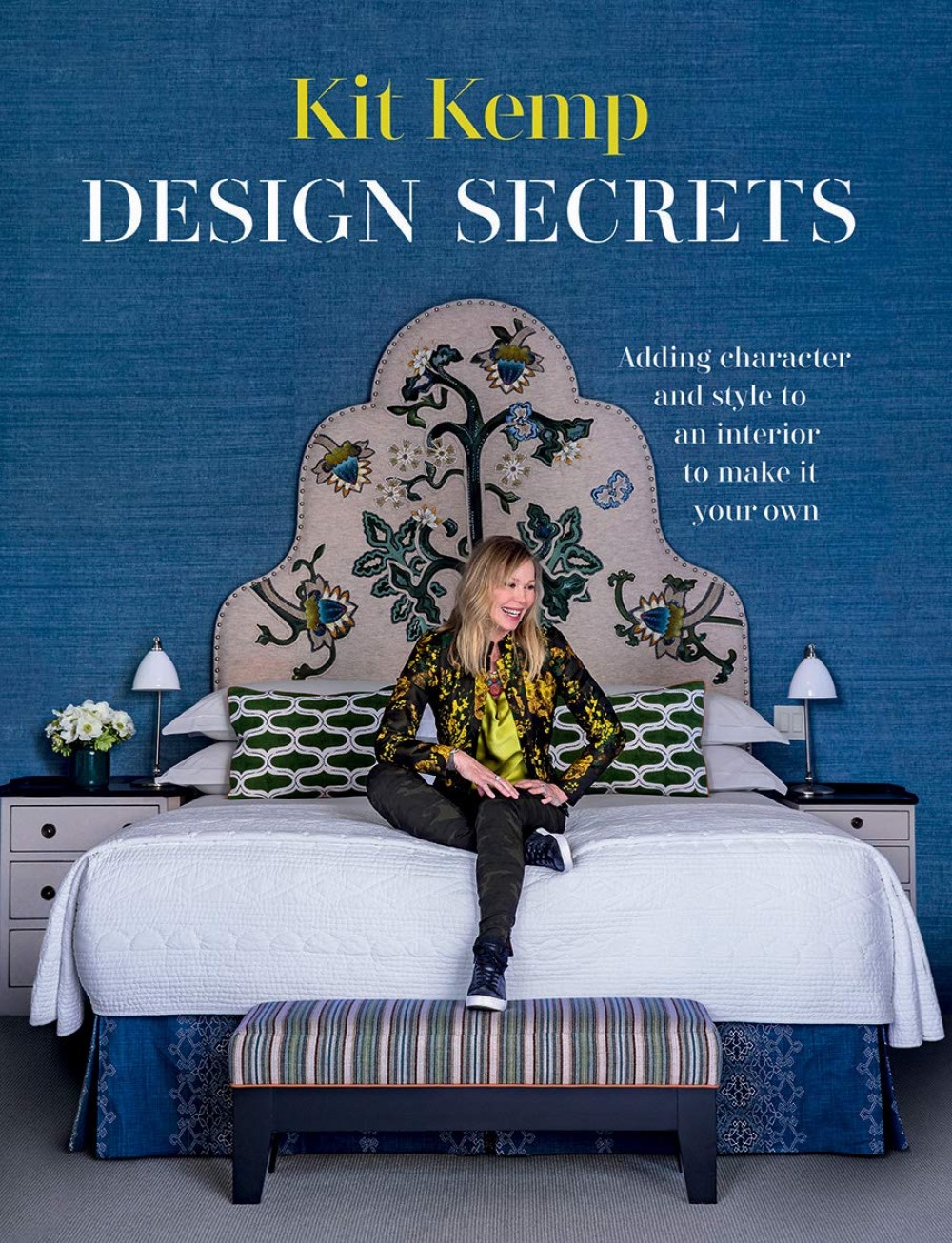 Kit Kemp: Design Secrets (Hardie Grant, £25) Photography ©Simon Brown