Sasha York Shares Her Gardening Tips
Lockdown inspired keen gardener Sasha York to share her garden on Instagram. Having built her now famous garden from scratch, here she shares her advice for anyone interested in going green-fingered
Sasha has created her garden in Yorkshire from scratch. At the start of lockdown, as many others began spending far longer in their green spaces than usual, she decided to take to Instagram to share her gardening tips and advice. Since then, she's been inspiring those people to enhance their outdoor space, and @sashinthegarden has really taken off – with her following growing as well as her plants.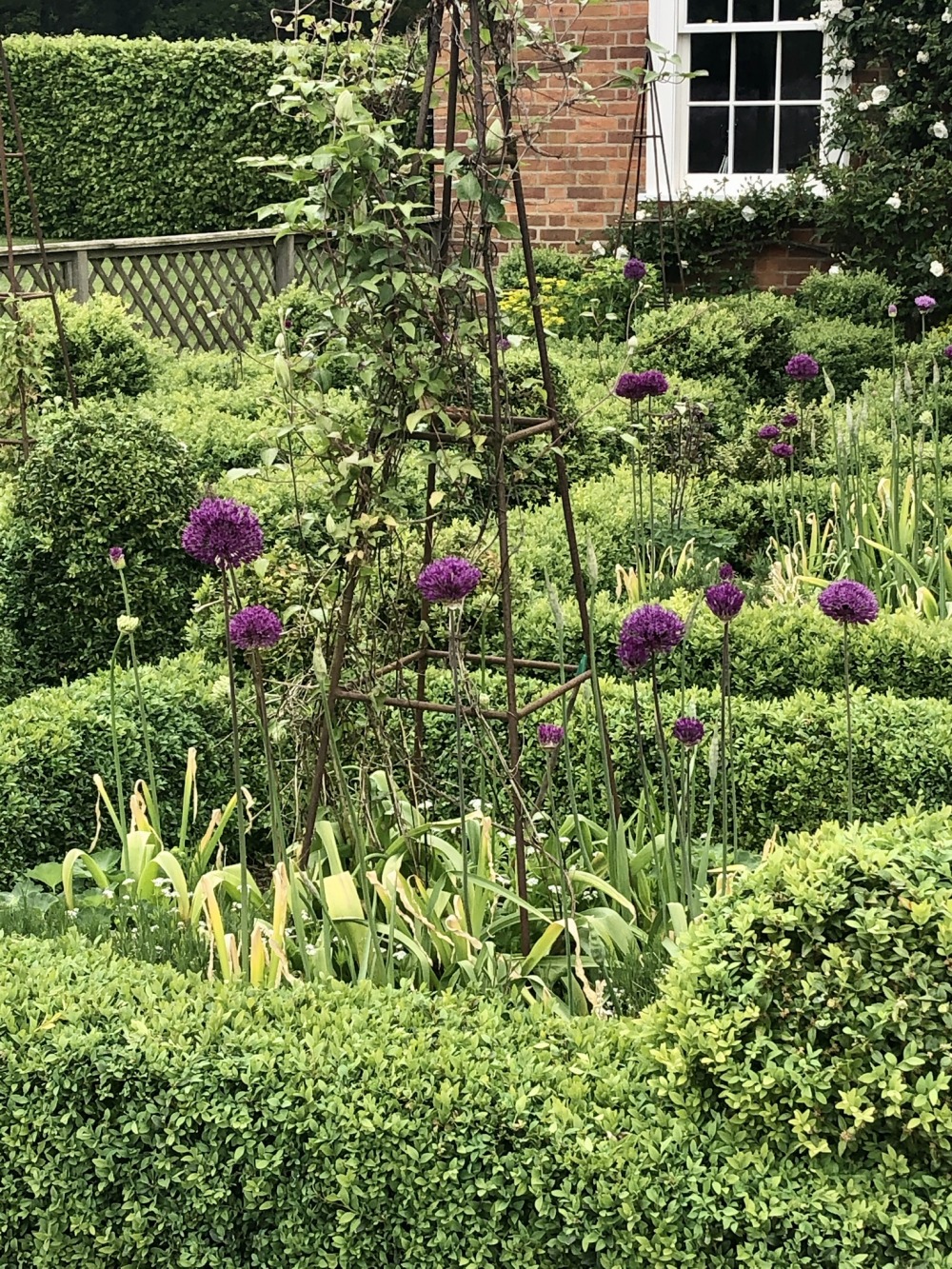 Sasha lives with her husband and three sons on a farm in Hutton Wandesley, near York. While she started her career in the City selling investment bonds (a far cry from her life today), Sasha has always loved gardening. Partly because her parents were keen gardeners, but mostly because she's spent her spare time since leaving the City visiting gardens. Over the past 20 years she has also designed many gardens for her friends and she's constantly being asked for advice. 'I can't remember a time when I didn't garden,' Sasha admits to us. 'My passion and love of gardening is deep-rooted and genetic, I think.'
Sasha moved to her husband's family farm in 2007, and spent a year renovating the house before moving in. Sadly, there was no garden, so she spent another year planning, designing and landscaping her dream green space from scratch. 'The garden is not finished, as every year I find an excuse or inspiration to design a new area,' she tells us.
That inspiration comes from her love for Mediterranean gardens, infused with her love of traditional English gardening styles. 'I have visited many gardens over the years and I lived in Italy for a year when I was younger,' Sasha explains. 'I love structure, form, colour and space. Many gardens have inspired me: Chelsea Physic Garden in London, Sissinghurst, Vita Sackville West's garden in Sussex, Broughton Hall in Norfolk and Newby Hall in Yorkshire to name a few. There are so many incredible gardens, and we are very lucky here that we have many beautiful gardens to visit.'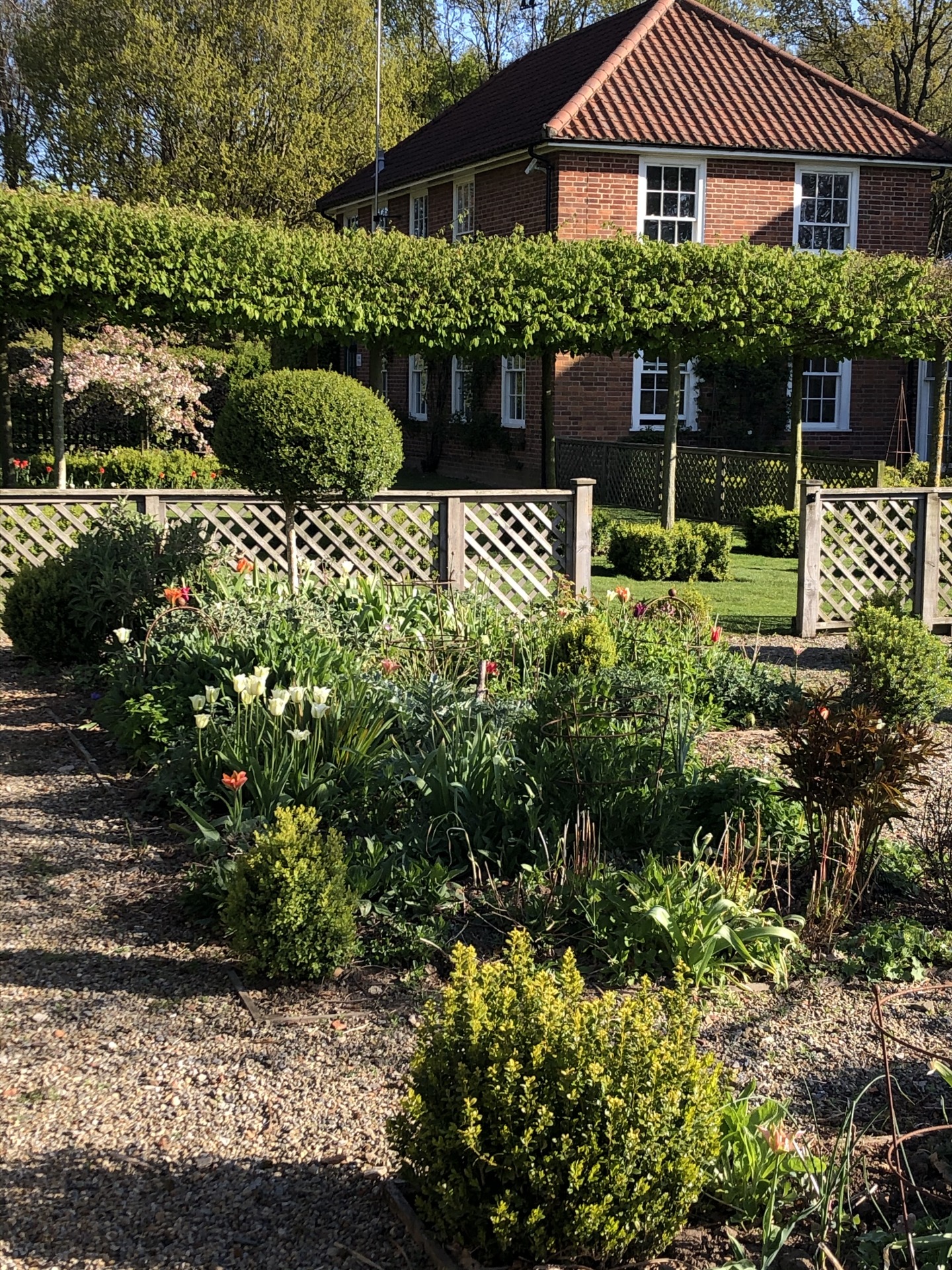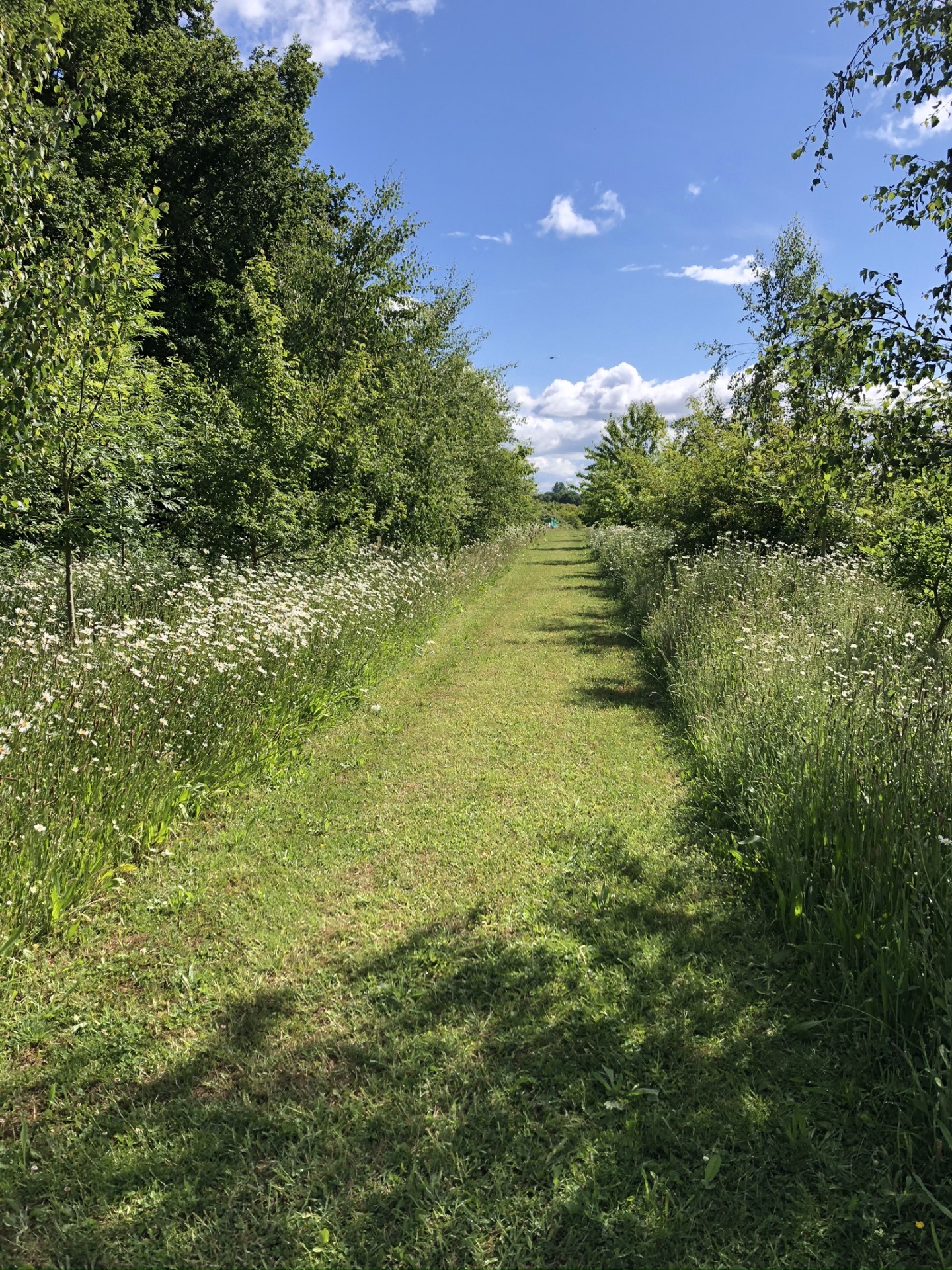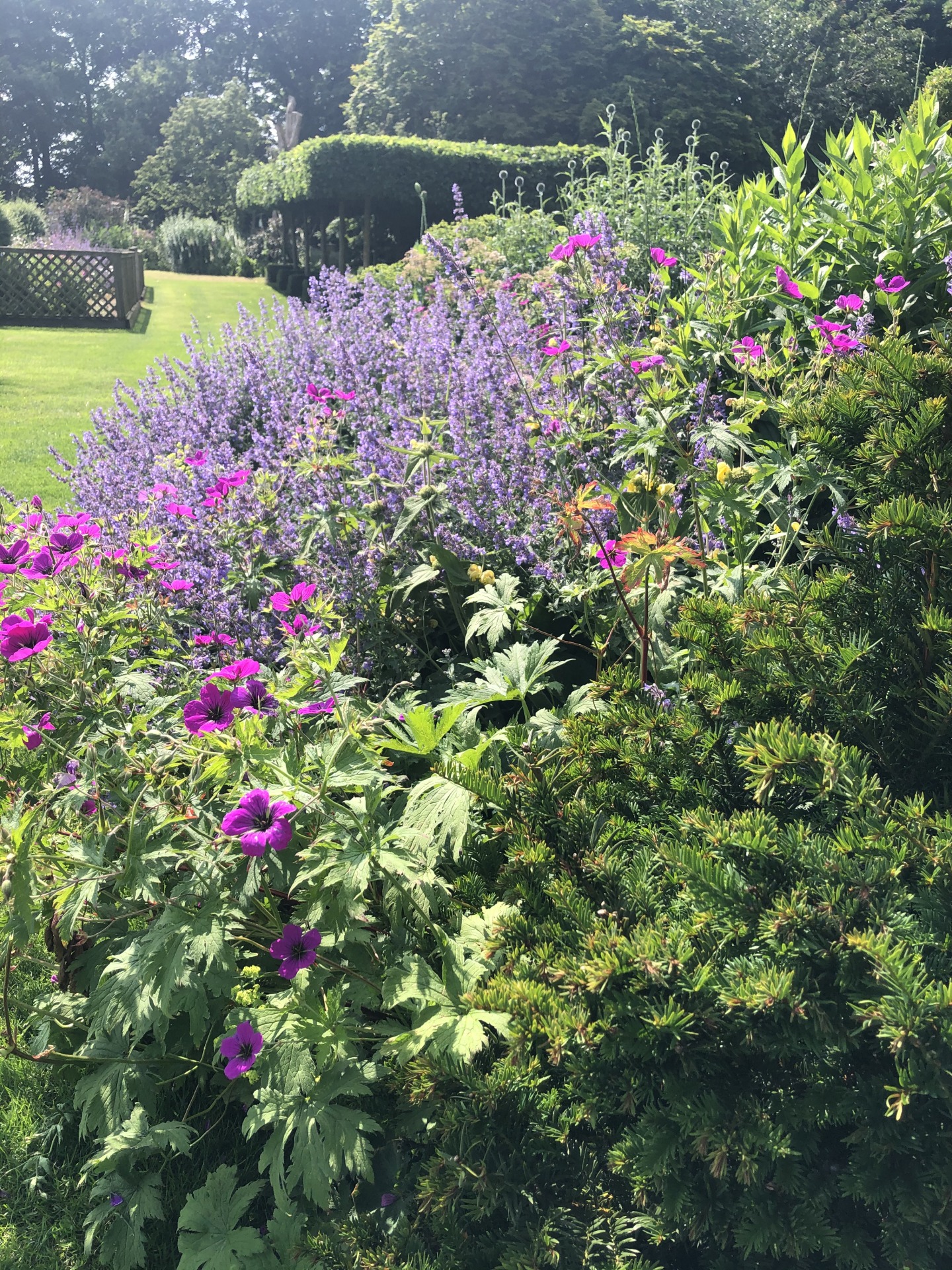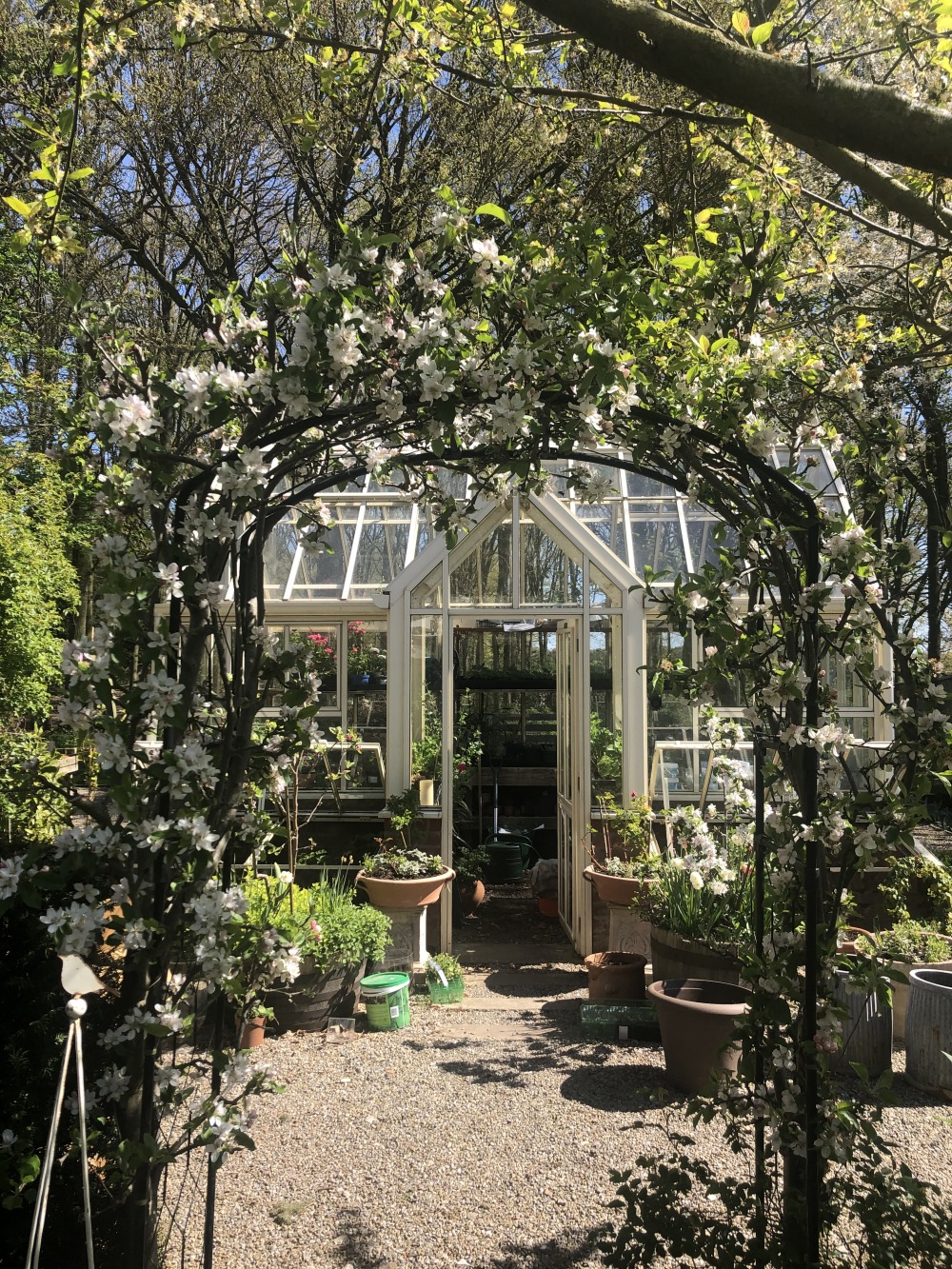 While you may think creating a garden from scratch would be a difficult task, Sasha says it was 'actually very easy' as she could make the transformation on a blank canvas – just like starting a new work of art.
It's hard to picture the scale of Sasha's garden when you're admiring the close up shots of the floral features – think Pyrus Salicifolia blossom, Acidenthera and Muscari latifolium – on the Insta grid. But, in reality, it's a vast space. 'I worked with the design of the house and felt it needed to be very structured and symmetrical to echo the house,' Sasha explains. 'I love large lawns and, having three boys, they needed space to play.
'The first area to be designed was the terrace. We enjoy entertaining and wanted an area close to the kitchen for that reason. I grew up with the luxury of picking vegetables from my parents' vegetable garden so a veg patch was essential too. I love colour and flowers (and having a house full of flowers), so a cut flower garden was the next obvious addition. To give structure, I framed the vegetable garden and cut flower garden with yew hedging. Gardens need 'rooms' for you to discover when walking around, and to give a sense of the unknown. So, over the years I have added lots of different areas and would love to continue adding more… gardens continuously evolve.'
The wildflower meadow is also very special as it is magical when in full flower, especially in the evenings with paths mown through it. It is an abundance of colour, wildflowers and wildlife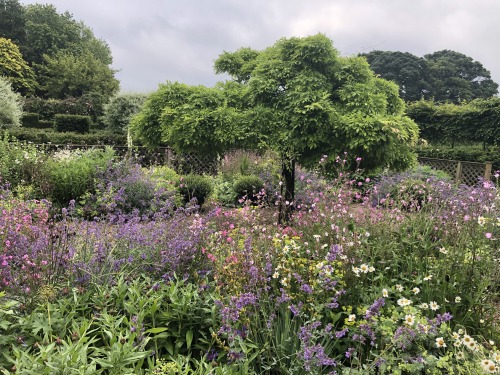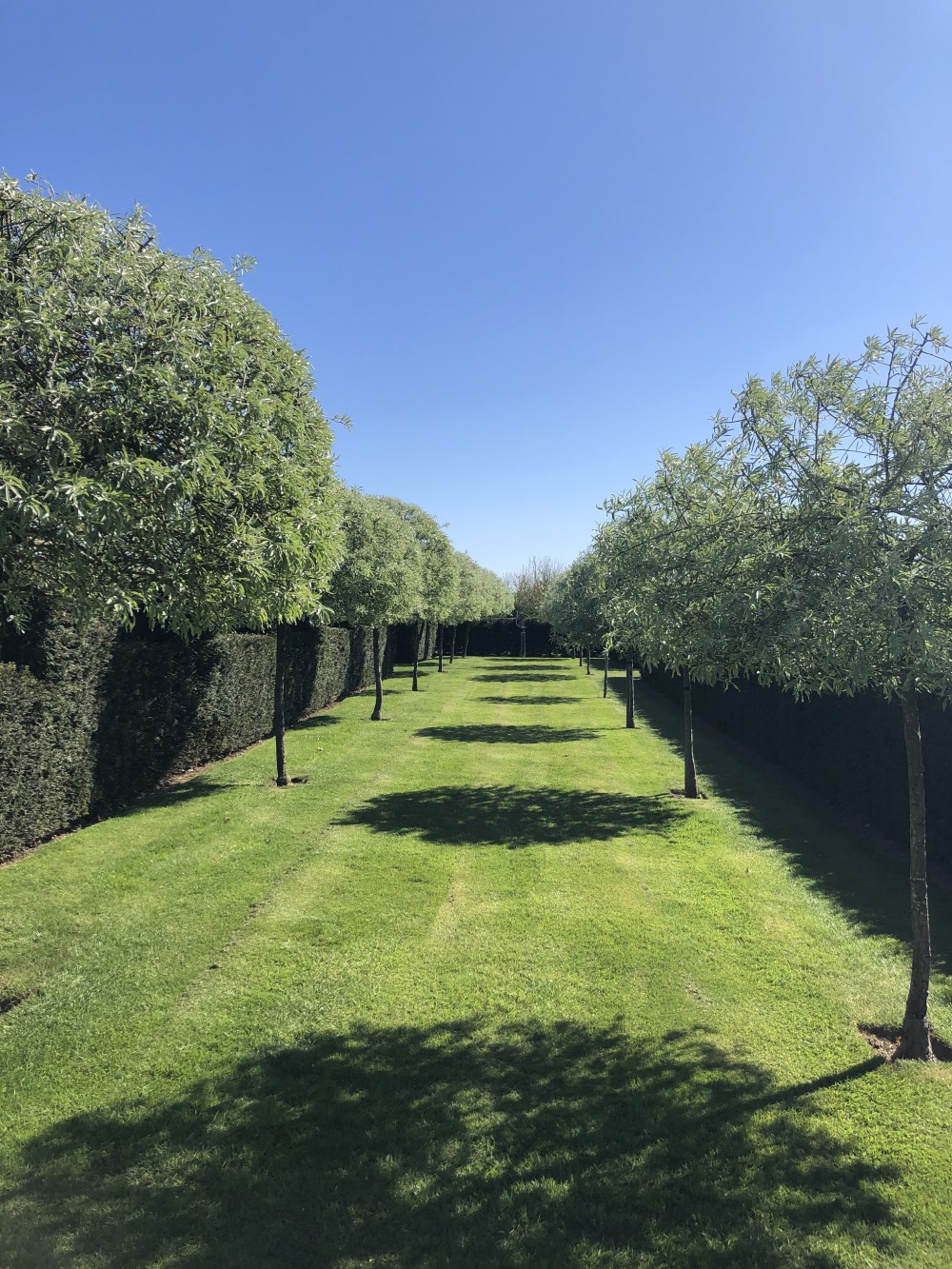 As her garden has evolved, Sasha's tastes have changed too. 'I would never have imagined planting a grass avenue, but that is the latest addition, and this summer will be its first summer,' she reveals. 'I can't wait to see how it looks. The wildflower meadow is also very special as it is magical when in full flower, especially in the evenings with paths mown through it. It is an abundance of colour, wildflowers and wildlife.'
Sasha finds it easy to access her gardening necessities thanks to the array of nurseries and gardens nearby. 'I have a lovely friend called Dennis who runs D-Tail Plants near York, and I'm always badgering him to source and find me something,' she says. 'I try and buy local as much as possible – not only to support the local community, it also means the plants will be better suited to the local climate and soil.'
From sowing lettuce and broad beans in her greenhouse and veg patch, to creating plant supports for her blooms elsewhere in the garden, Sasha has advice and inspiration for everyone. Whether you're a beginner wanting to learn how to split and divide or create raised beds, or you're an experienced gardener looking to make the most of your plants with arches and wall designs, you'll be spoilt for choice when you scroll through her Instagram posts – and there are plenty of vlogs for you to catch up on too.
If you're feeling inspired, Sasha shares some key advice with us, for anyone looking to transform their garden this spring and summer. 'Live with your garden before you design anything,' she says. 'See where you like to sit, where the sun rises and sets and how it affects your garden. Start small, choose one area to re-design, then get designing. The joy of gardening is that it really doesn't matter if you don't like the plants or the design – you can always change it. Gardens evolve and talk to you; so listen to your garden. The best advice is to check the soil with a soil test kit. You need to know your soil type as different plants like different soils. Gardening is so good for your mind, body and soul. Buy a packet of seeds, sow it and watch them grow – you'll get hooked immediately.'
Search @sashinthegarden on Instagram to keep up to date with Sasha's weekly tutorials, advice, gardeners' question time (where you can join Sasha from home for a drink and a chat), and sneak peeks of her garden.