How NUVO Health are Using the Power of Plants to Support People in their Daily Lives
NUVO take a holistic approach to health
Nuvo Health take a new approach to health and wellbeing, rooted in the many benefits of nature. We caught up with the brand's founder, Hannah Clemit, to find out more about how they are using the power of plants to support people in their daily lives, whether it be for sleep, skincare or a healthy mind
Can you tell us a bit about yourself, and the inspiration behind NUVO Health?
I'm from York and actually studied biological sciences at The University of York, and have always been interested in health, fitness and the relationship between nature and well-being. With mixed feelings I moved to London to further my career and found that a very busy and hectic life, together with the effects of pollution and stress, were taking a toll on me both mentally and physically. It was this that made me decide to set NUVO in motion.

I went on holiday to Mallorca and, looking at the sea, thought wouldn't it be amazing if we could use what nature has given us to support people in their daily lives, especially to help those that were feeling as I was. I thought of seaweed, a superfood that is as old as ancient times (and is not just for your sushi!). I also remembered Yorkshire's rolling hills where I grew up and how uplifting it was to be surrounded by nature. It was at this point I thought that with my education and my passion and experience in pharmaceuticals, I could take a fresh approach to wellbeing, one that is rooted in plant-powered vitamin formulations.

The name NUVO was born out of the idea that we were taking a new, fresh approach to wellbeing. I set out with the ideals that it was to be British-made, using a simple list of ingredients, be vegan, vegetarian and organic where possible, always using eco-friendly materials and run with an entrepreneurial woman at the helm. And here we are!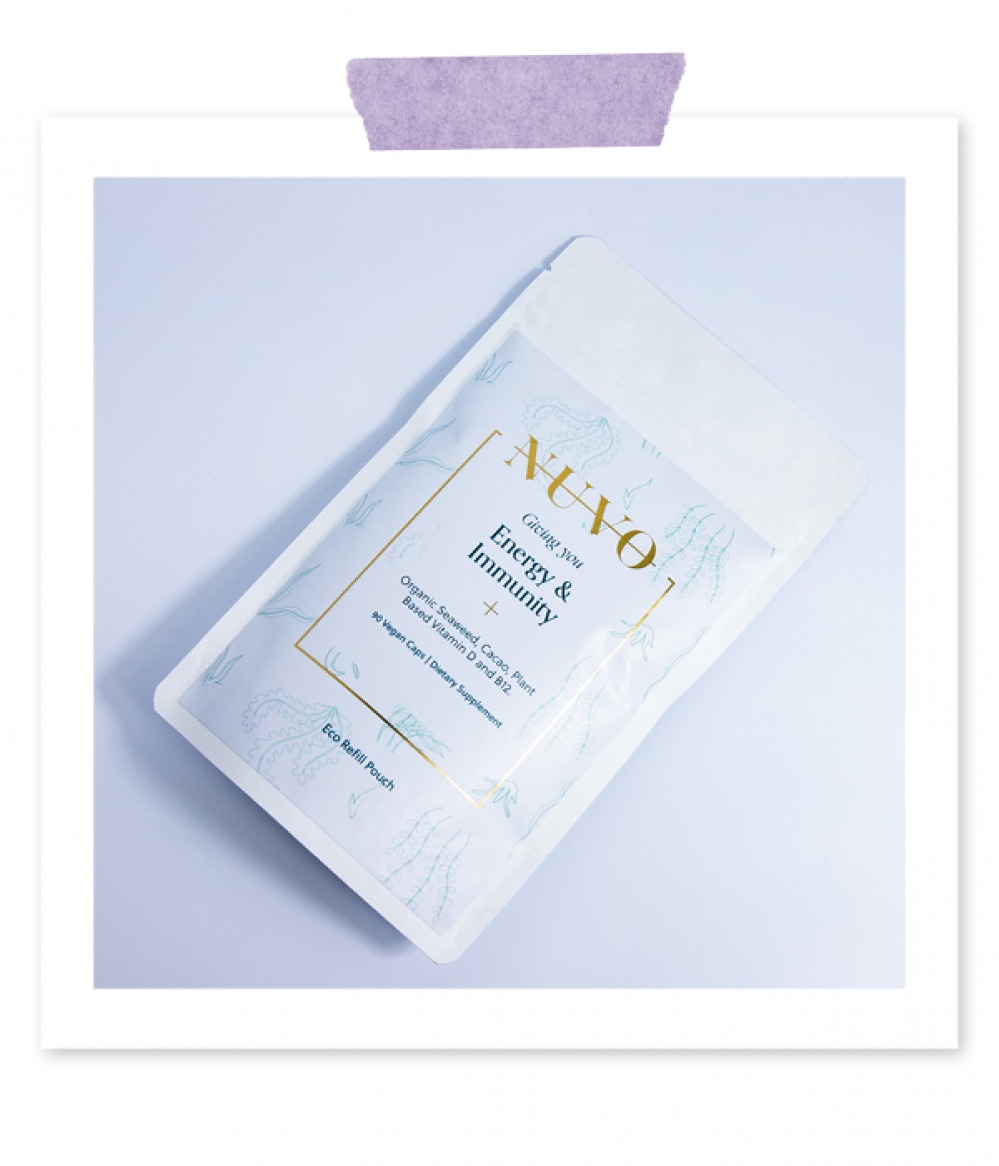 What can clients expect from NUVO Health products?
At NUVO Health, none of the formulations are off the shelf, they are bespoke and, with the help of a nutritionist, tailored to modern life but rooted in nature. For example, we use award-winning nutrition research to expertly select sustainably harvested wild seaweed from pristine waters around the British Isles. Seaweed is green gold and has been used for thousands of years; it's an incredibly powerful superfood that is under-utilised in our diets. Plus, not only is seaweed nutritious and good for your health, it's also an incredible way of helping the planet as it is better at offsetting CO2 emissions than trees. So my very first idea, the day I looked out over the ocean, finally came to fruition in our Energy & Immunity+ supplements. Designed to support your body's immunity and natural energy levels, they are produced with a unique blend of seaweed, Cacao and plant-based vitamins D and B12.

Our second product is Sleep & Restoration+, a formulation designed to support natural healthy sleep, perfect for rest and rejuvenation. Vegan, vegetarian and plant-based, it is made with a unique blend of marine magnesium, chamomile and sources of vitamin B6 and zinc. The standout ingredient is the marine magnesium which, derived from seawater, contains lots of vitamins and minerals as well as magnesium that helps you sleep.

Finally, we've got Collagen Advanced, Youth & Glow+ which is a collagen powder that can be used in water, sprinkled on cereal and yoghurt, or added to smoothies and nut milk. Supporting and protecting collagen is a key part of all skin and anti-ageing rituals. This product uses marine collagen combined with a powerful blend of vitamin C, Biotin, CoQ10 and hyaluronic acid, designed to awaken and refresh your inner beauty.
'It's beyond important to be at peace and have a good night's sleep in order to gather the energy and resilience to face the next day'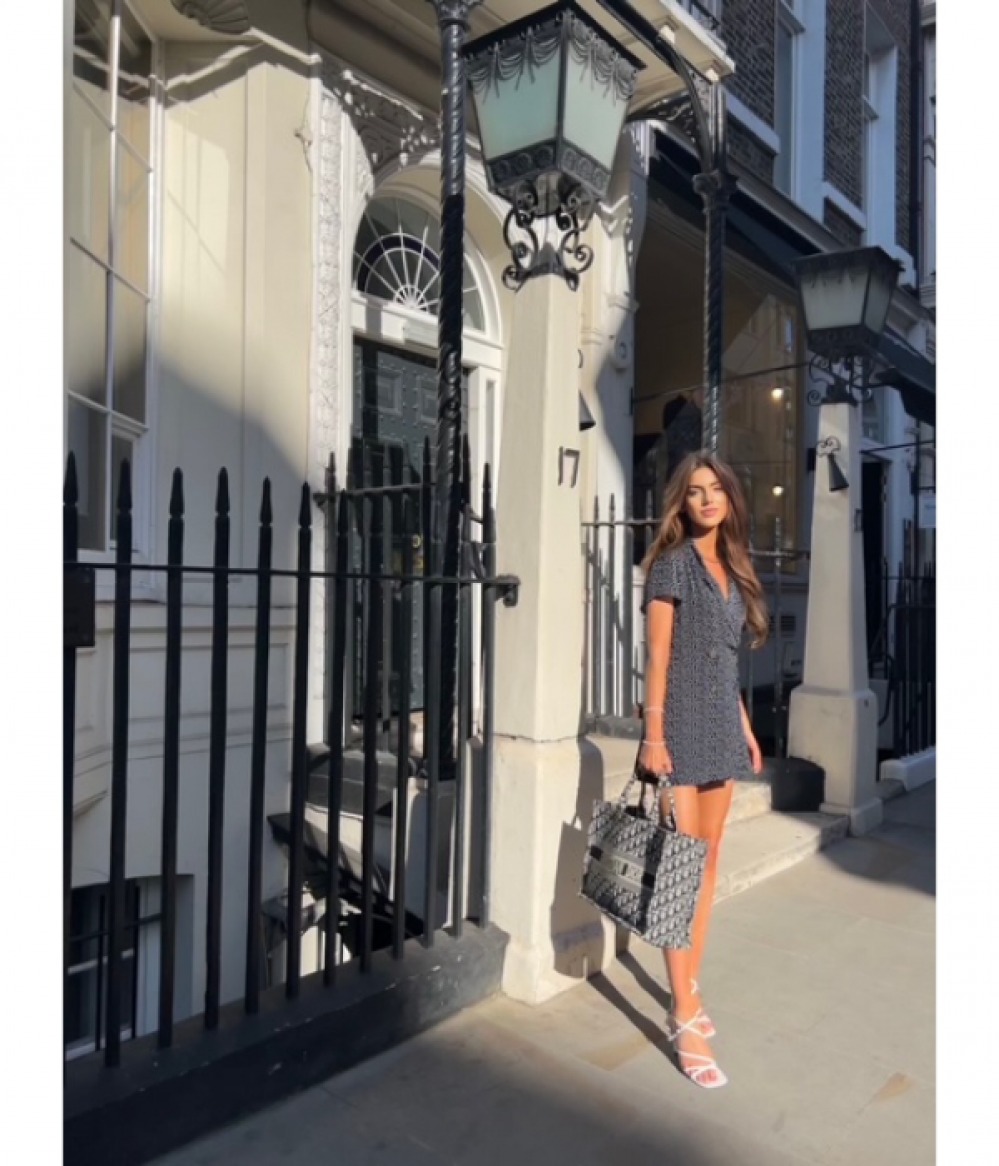 In what way is sustainability important to your business?
One of our key values is to ensure our supplements are created with integrity. From our ingredients to the packaging, we are committed to making the right choices. At the heart of what we do are sustainable and natural formulations, supporting our mission to transform people's lives through enhanced nutrition.

From the very beginning, I was unwilling to take short cuts. My philosophy is to reduce waste and minimise our impact on the planet. After all, this wonderful planet gives us the ingredients we need for our natural, plant-powered formulations. All the packaging is recyclable or compostable and our refill pouches support the reuse of our bottles. We are constantly striving to improve our packaging, avoid plastic and use materials that don't harm the environment.

What makes NUVO different to other health and wellness brands?
With NUVO I wanted to take a holistic approach to health. Often people focus on what they can see on the outside but it's just as important to focus on the inside. To be truly healthy, the body and mind need to be looked after.

This really is very close to my heart as I found it especially difficult during lockdown, taking the plunge to set up my own business, and I had terrible trouble trying to get to sleep. That's really why I formulated my Energy & Immunity+ and Sleep & Restoration+ products, because I believe that these can support mental health as often anxiety and stress prevent a good night's sleep – especially in this current climate of such challenging times. It's beyond important to be at peace and have a good night's sleep in order to gather the energy and resilience to face the next day, and both of these products support that.
We also pledge three percent of our profits to mental health charities. Currently, donations will go to a variety of charities supporting mental health in our communities. It's often the case that people tend to put off helping themselves for things they don't believe are physical, and I believe that we set ourselves apart from other vitamin and wellness companies that tend to take a very prescriptive approach to health and wellbeing.
NUVO's website and online shop, nuvohealth.co.uk, will be launching on 10th October and they can be contacted by email at enquiries@nuvohealth.co.uk.