How to Stay Safe When Wild Swimming in the North East This Summer
With some safety preparation, plenty of care, and a cautious approach, there is a world of wild swimming in the North East that is perfect for late summer days
Triathlon has a lot to answer for. Not many years ago, when you reached the dizzying heights of middle age, the extent of sporting endeavour expectd by those around you was at best slight. The occasional round of golf (cart optional), a weekly vigorous mow of the lawn, perhaps a gentle game of frisbee on the beach with the kids.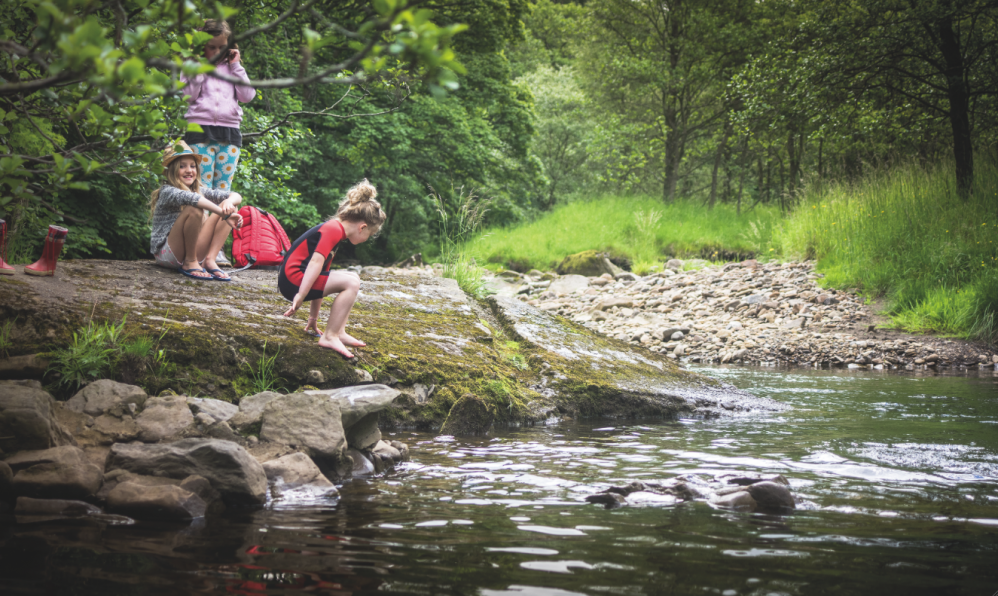 But the frankly worrying medical opinion is that there's no reason why you should be any less fit when you are 60 than you were when you were 30, so confronted with the urge for improvement, we find ourselves pounding the pavements, worrying about our cadence on 20 percent climbs and throwing ourselves into the nearest open water with the gay abandon that Yeats would have happily classified with the 'delirium of the brave'.
Now this all sounds, I know, like someone who just wishes it would stop, but if I am honest I rarely feel happier with life than when I am out 'improving myself'. So my attention has now turned in a kind and fatherly manner to addressing how I can pass this latest obsession to my children without bringing to mind my own father's fond exhortations of the benefits of National Service: 'It's not supposed to be enjoyable, but it does you good.'
Experience tells that 'doing you good' is never an argument that brings anything more than eye-rolling and desultory half-smiles from offspring, so what, I thought, is fun yet brings with it a tinge of discomfort... a kind of exercise taster? The answer, it turns out, is wild swimming. There is the adrenaline that a hint of the unknown brings, the trepidation of knowing just how cold that water is likely to be and the pure adventure of being in the wilds, escaping from the squeals and chlorine of the local leisure centre. Plus, it's free.
Leaping from rocky ledges, constructing rope swings that you hope will hold your weight and actively gaining familiarity with and confidence in the water, on your own terms, appealed to nearly everyone. The introduction of wetsuits, which my daughter now views as essential kit for a day out, 'just in case', was the final piece in the jigsaw.
There are many excellent wild swimming locations all over the North East. Linhope Spout at Breamish and Chesters at Humshaugh immediately spring to mind, but it is part of the joy to get out and find your own special spot. The website www.wildswimming.co.uk gives information and locations for many great wild swims, as well as safety advice. There are of course no lifeguards in the wilds so basic safety rules are vital, especially when swimming with children:
• Be aware that shallow water may suddenly deepen so ensure those who need them have a good-quality buoyancy aid and are constantly supervised.
• The surface underfoot will be uneven and probably very slippery so always move slowly, and it is good sense to maintain at least three points of contact wherever possible, so try to have both feet and at least one hand grounded when clambering around on wet rocks.
The water is nearly always cold and you will lose body heat far more quickly than in a heated indoor swimming pool. A wetsuit is a great solution but not essential. Always make sure you have warm dry clothes to hand and remember that vigorous exercise is a great way to warm up if you feel yourself shivering. However, a large flask of hot chocolate seems to be the most popular solution we have yet found!
• If you want to jump into the water (and let's face it who doesn't) be sure to thoroughly check both the depth of the water and for rocks and or obstructions below the surface. Do this each time you visit a spot, even if you have jumped there before as water levels rise and fall and the moving water may have deposited fresh obstructions beneath the surface.
• If in doubt... never jump!
• Don't swim or jump on your own, accidents can happen even to the best prepared swimmer and you need to have someone to get help or raise the alarm should you get in trouble.
• Never swim immediately above or below large waterfalls and weirs as strong and often circulating currents can make this particularly dangerous. Also avoid fast-flowing sections of river.
Of course, if the rivers and lakes grow familiar there is always the sea, where wild swimming allows you to explore areas that may not be accessible on foot. There are many websites and online communities set up to advise and spread the word.
One of them is the Facebook group 'happywildswimmingcaps' which encourages people to buy a smiley happy wild swimming cap in your favourite colour online, photograph your wild swim wherever it takes place in the world and upload it to the Facebook page. The logging of these swims onto the world map shows an impressive proportion of the globe covered by happy wild swimmers; it's time to boost the North East's coverage.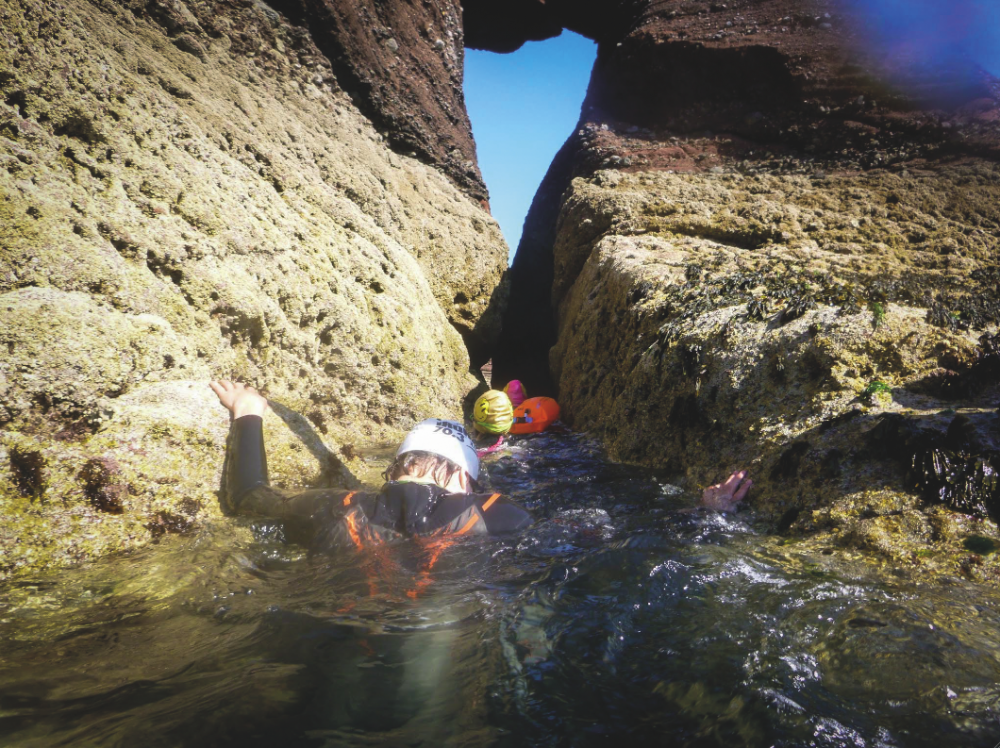 Best Places To Go Wild
• Broomlee Lough, Haltwhistle
• Linhope Spout, Beamish
• Chesters, Humshaugh
• Egglestone Abbey Bridge, Barnard Castle
• Union Bridge, Horncliffe