How to Keep the Kids Entertained this Easter Holidays
Let us be your boredom buster this Easter
From fun at home to eggs-ercise outdoors, there's plenty for children to do this Easter and the whole family can get involved.
Make an Easter basket or box
Challenge your children to design and decorate an Easter basket or box using their imagination. Let them cut and stick throughout the afternoon to create a great gift holder for themselves or a family member.
Decorate your eggs
It's an oldie, but goodie – egg decorating is arguably the best way for kids to get into the spirit of Easter. First, wash out the shells of cracked eggs. Wait for them to dry, then glue the two shells back together and cover them with tissue paper. Once that's dry, it's time to decorate. Preparing the eggs can be quite fiddly (so likely an adult job), but the kids are sure to enjoy getting creative with their decorating afterwards. Then why not organise your own egg and spoon race for a full afternoon of fun?
Bake a treat
Baking provides a wealth of learning opportunities ­– and delicious results are guaranteed. Ask your child questions as you work through a recipe to keep them engaged (just remember they're sure to want to lick the spoon).
Organise an egg hunt
Prepare to play Easter Bunny by hiding treats for the egg hunt, and for added fun, you could make a map for your kids to follow to find them too. Just make sure to keep some treats for yourself!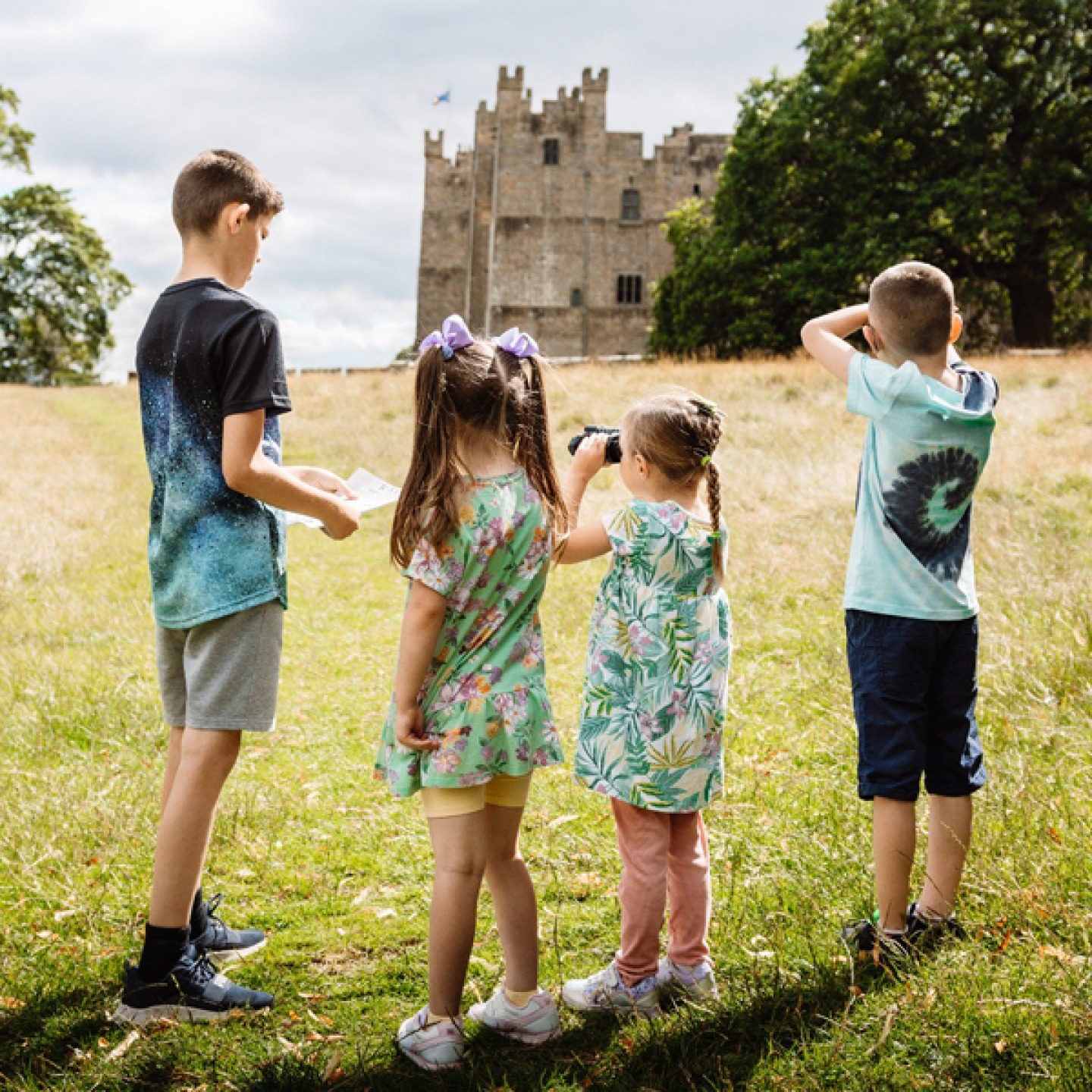 Prefer to have the fun organised for you? Here are a few Easter trails to book now…
Raby Castle
There are so many reasons to be hopping up and down with egg-citement this Easter, as Raby Estates becomes an egg-plorers paradise. Families are invited to find the colourful eggs hidden in the Plotters' Forest, with puzzles to play along the way. Meanwhile in the neighbouring Deer Park, with a trail sheet in hand and prints to show the way, families can follow the clues on the Bunny Hop Trail to find the elusive Raby rabbit. 1st–16th April
Cragside
Hop to Cragside for a cracking time with 10 activity stations to find along the Easter trail. The kids can test out their balancing skills on the egg and spoon obstacle course, help to create egg-cellent bunting, take a family photo at the selfie station and spot Cragside's bunny helpers as they explore. Once the trail is complete, the children can collect their chocolate egg from the team. 5th–16th April
WWT Washington
For a family day out of exploration and discovery that will put all of your senses to the test, look no further. Investigate underwater mysteries, follow tracks to work out who's been creeping around at night and use everything from feathers to bird calls to animal poo (honestly!) to reveal the wildlife secrets only a true Duck Detective knows. 1st–16th April
Stockeld Park
Giant Easter eggs are hidden around the Enchanted Forest at Stockeld Park. Each one is painted as a colourful character – can you spot them all? While you're there, you'll get the chance to meet the Easter bunny and have fun in not one but four playgrounds. That should keep the kids busy for a while!