Meet The Apprentice Contestant Reece Donnelly Ahead of the Final
University of Sunderland graduate Reece missed out on a spot in the final of The Apprentice, but he's continuing to grow his performing arts businesses, and he's keen to share his advice
Reece Donnelly, who was hoping to become Lord Alan Sugar's next business partner, graduated at the Stadium of Light in 2017 with a University of Sunderland BA (Hons) in Drama.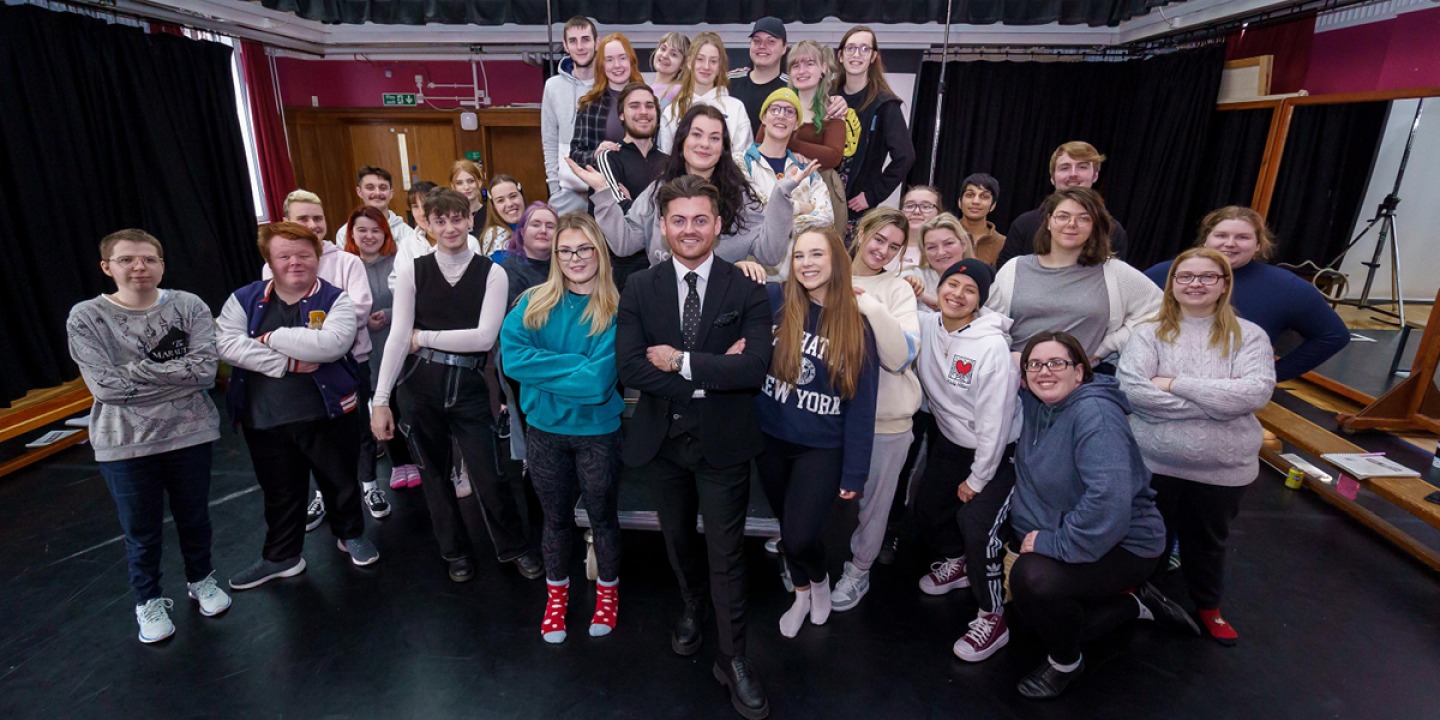 Tell us a bit about yourself.
I'm 26 and I'm the CEO of the Theatre School of Scotland and the Theatre College of Scotland.

You graduated from the University of Sunderland. How did your studies help you progress into the businesses you have now?
Studying a degree in Drama, and consequently having a good career in acting, led me to opening a business within the arts industry. Going to the University of Sunderland was so much more than just a degree because what it taught me is that whatever degree you do there's going to need to be a certain level of enterprise and drive behind it. I remember we did a specific module on enterprise and that really helped me in my businesses – so I'm just so grateful for it.

Tell me a bit about your businesses.
Back in 2017 when I graduated, I went on tour with Happy Days the musical and quite quickly I realised that it isn't all Hollywood and film premiers – you actually need to make a living. So I hired my local school gym hall and I started some pretty small acting classes, and it just blew up from there. I worked continuously for the first two years on my own, running all the classes and doing all the admin and marketing, and then eventually I built up enough money to open my own studio. Now, fast forward six years, I've got 25 full-time staff and around 900 students. It's been the most amazing six years of my life; truly brilliant.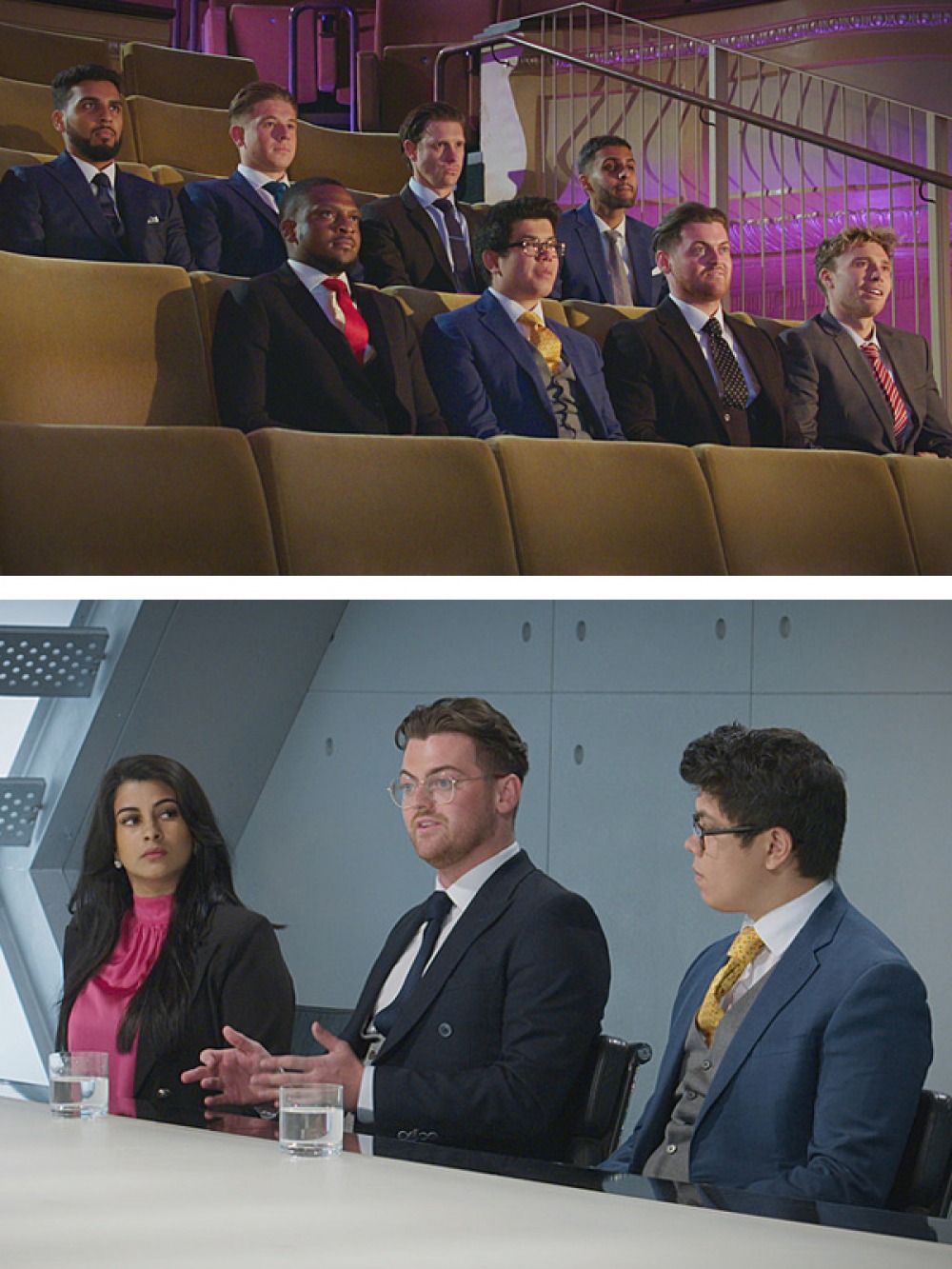 Have you faced any challenges over that time?
I think I've messed up more than I've made up, but it's important to talk about that. Over the years I think anything that possibly could've gone wrong (building work, supplier work, staffing), did. But I think it's about perseverance. This is the universe testing us and how should we react? The old Reece, six years ago, was like a ticking time bomb waiting to explode but I've been on a journey of self development and now I'm so grateful for the tools and mechanisms I've gained setting up my business. I've tried many methods, failed at many methods and I feel very grateful that it's finally working. We're growing and scaling up and we're enhancing our profitability every year.

Why apply for The Apprentice?
There has never been a Scottish person on the show who has made it very far past week two or week three. I wanted to prove that within performing arts, it's not a hobby, it's a career – and a very lucrative salary could be attached to that. There's room for growth but ultimately I believe what it comes down to is I love working and growing within the community and I'm so grateful that I get to teach kids acting and musical theatre skills and start their careers. Many work for major networks like CBeebies, Disney and CBBC and five years ago this was just a dream. All that comes down to hard work. I applied for Lord Sugar's investment for the Theatre College of Scotland, my new full-time college, because I want a partner to roll it out with a full program.
How do you find running your business in the North?
I think us Northerners need to stick together. For me, there's just no need to go to London anymore. We have such a technical industry where I can have a child on a Zoom call with a casting director in minutes. I want to break that stigma that every business needs to be run out of a London office, because it doesn't. Scottish children, and soon to be English children, that we work with shouldn't have to have ridiculous finances behind them and by raising awareness on the show and raising the platform of what we do, I fully believe that we can create something really special for children.
What advice can you give other budding entrepreneurs in the arts industry?
I think being an entrepreneur is about stepping right outside of your comfort zone. Being on the show offered time away from my business to see how it grows without me. Maybe going away for three months without my phone was a bit extreme but what it has taught me is that life begins at the end of your comfort zone. I'd say go for it: start that podcast, start that business and don't care what anyone else has to say about it. If you have a passion for something then just make sure you put it out there for the world to see. Okay, the £250,000 would be lovely, but the experience on the show is so much more than anything else.
Favourite place to go out in the North East?
I love a night out in Newcastle. It's beautiful. I spent a lot of time there while studying.

An item you couldn't live without?
Carmex. I use it every single day. My lips are constantly dry!

Podcasts you recommend.
The Diary of a CEO and Blethered (featuring amazingly inspirational people from all over the world).

Plans for the future?
Continue to grow. We're about to franchise out to England, Ireland and Wales, and we're growing the college day by day to become Scotland's biggest performing arts school. In the meantime I would love to continue to work within schools and spread the motivation that sometimes children don't get from their school teachers.
The Apprentice final airs on Thursday 23rd March at 9pm on BBC One and is available to stream or by catch up on BBC iPlayer.