All About the 2D Animation Studio Based in Marsden and their BAFTA-Nominated Projects
Fettle Animation, a multi award-winning 2D animation studio in Marsden, have just celebrated their 10th birthday. Co-founder Kath Shackleton shares some of their BAFTA-nominated projects, and what the future holds for animated content
Fettle Animation collaborate with broadcasters, production companies, charities, government agencies and businesses of all sizes to share stories with animations. They've produced stand-alone animations, series, commercials and explainer videos with an aim of sharing complex stories or ideas in a short and engaging way, proving that animation isn't just for kids - it's for everyone.
Kath, who grew up in Bradford, loves bringing new projects to the studio. 'Both of my parents were teachers but they're also very creative people,' she says. 'My dad has been a photographer for as long as I've can remember, my mum is a great handy-crafter and my brother is a filmmaker. We grew up in the dark days of the 80s (with chronic underinvestment) but people just got on with stuff, and so creative things were just what we did. Both me and my brother grew up with that mindset and we're both quite entrepreneurial now.'
She worked as a local government arts development officer for more than 12 years, organising projects, advising on and distributing funding and creating initiatives to support and develop artists, as well as helping disadvantaged communities. So Kath gained plenty of connections in the creative world and began a career as a puppeteer working with theatre companies, as a street performer and with young people to create community puppet performances, all whilst training as a part time youth and community worker. Even in her new role in animation, she continues to pride herself on engaging with and inspiring young people.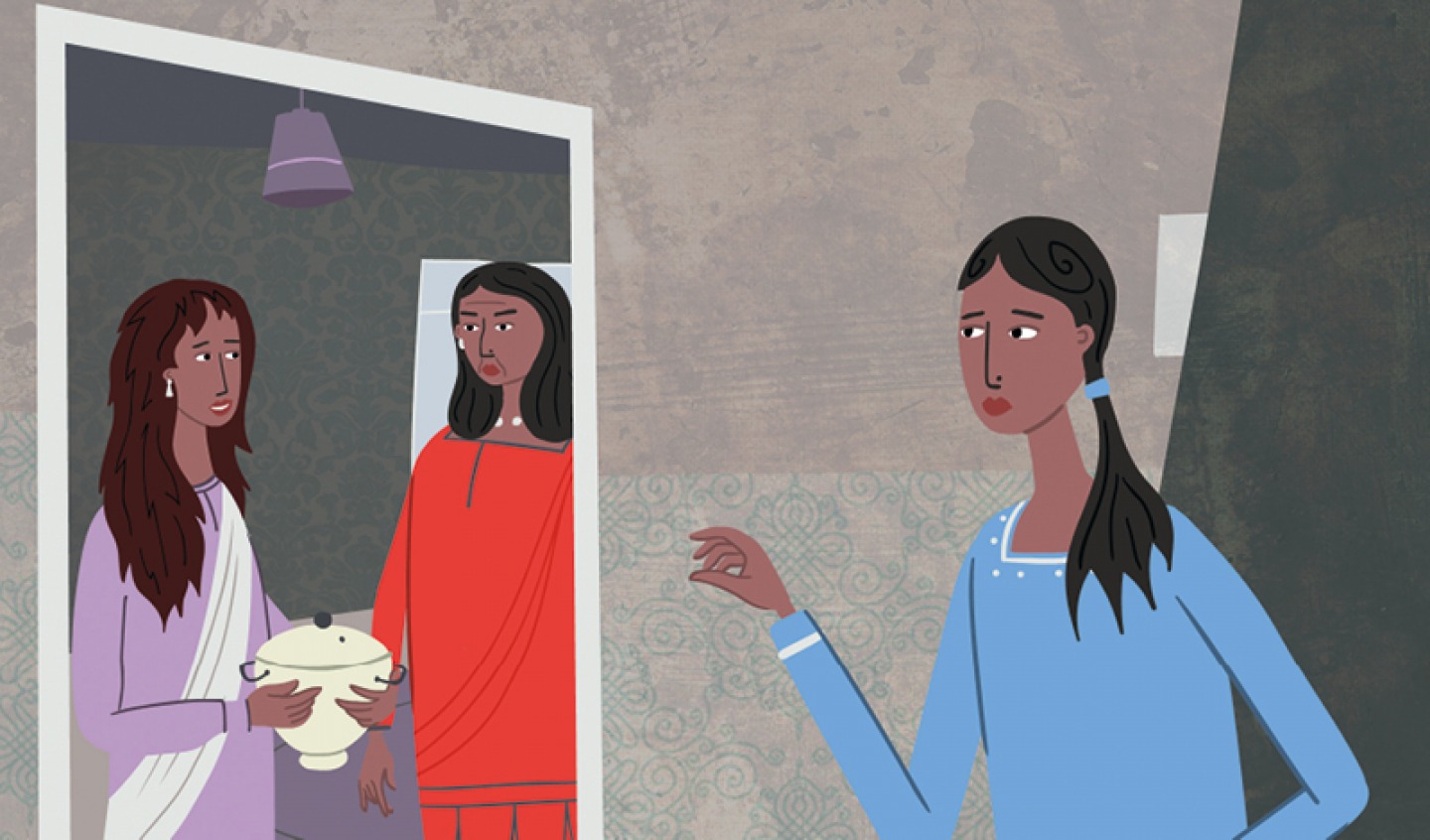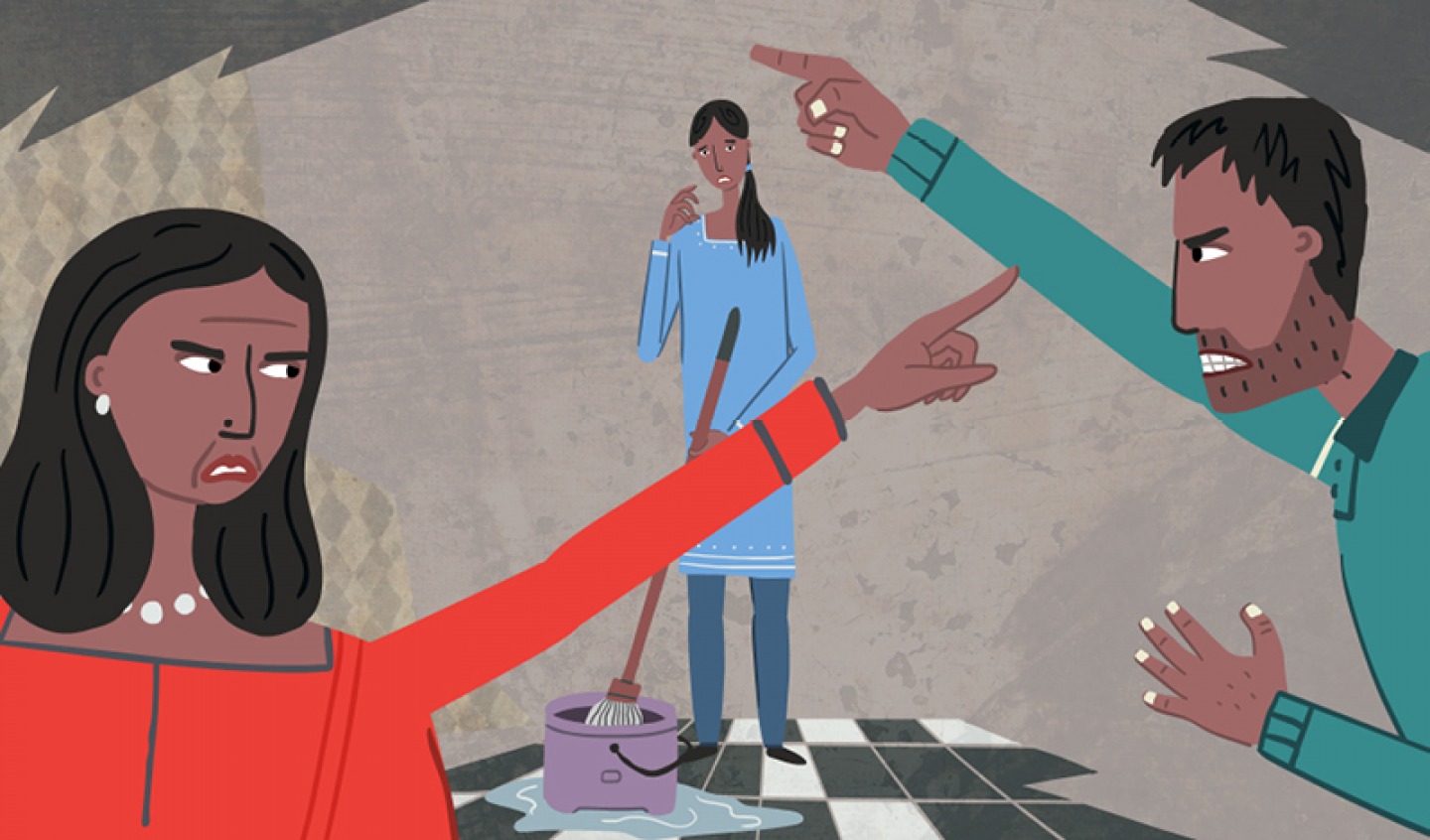 When Kath and her partner Zane Whittingham (Fettle's director) started their own family, they wanted to create a family-run business. 'Zane has always been an animator,' she explains. Comedian Bobby Ball gave Zane his first job in animation, working on a series called Juniper Jungle. 'He's animated for games and TV and he worked for animation studios in and around London, moving from one freelance project to another. He got a job in Leeds and I got a job in Manchester so we plumped for a place to live long-term in the middle of the train line (and Marsden is the perfect spot between the two to live and raise a family).
'We love being here because it's in the countryside and has a strong community spirit. There's a radical history here which you can see in the bricks of the crumbling mills around us and there's a poetry in that which we really like. It's a creative and supportive community where people look out for each other. We've had 12 people in the studio, but sometimes it's just me and Zane, and we have a bunch of people who work remotely on a freelance basis. We're very different. I'm much more extrovert while Zane is much more introvert, but the mix of what we do works very well for us. I go out and collect stories and ideas to work on, and he develops them in the studio. People are taken aback sometimes because the gender roles that we fulfil are different – people expect men to be out doing all that.'
Over the last 10 years, Fettle Animation have been a part of a variety of projects but Kath says one of them was 'an accidental hit'. 'For our first big project [Children of the Holocaust] we met some World War Two Holocaust survivors living in Leeds and interviewed them about their stories, how they escaped from the Nazis when they were very small, and why we still need to talk about this now.' This ground-breaking animated series was made for BBC learning in 2014, and it's still making an impact around the world today. Kath and Zane edited the short clips together to create a one-hour documentary which was played on BBC Four for Holocaust Memorial Day twice, and they later created a novel, which is still available to buy. Plus, it's been shortlisted for major animation festivals around the world including Annecy Animation Festival.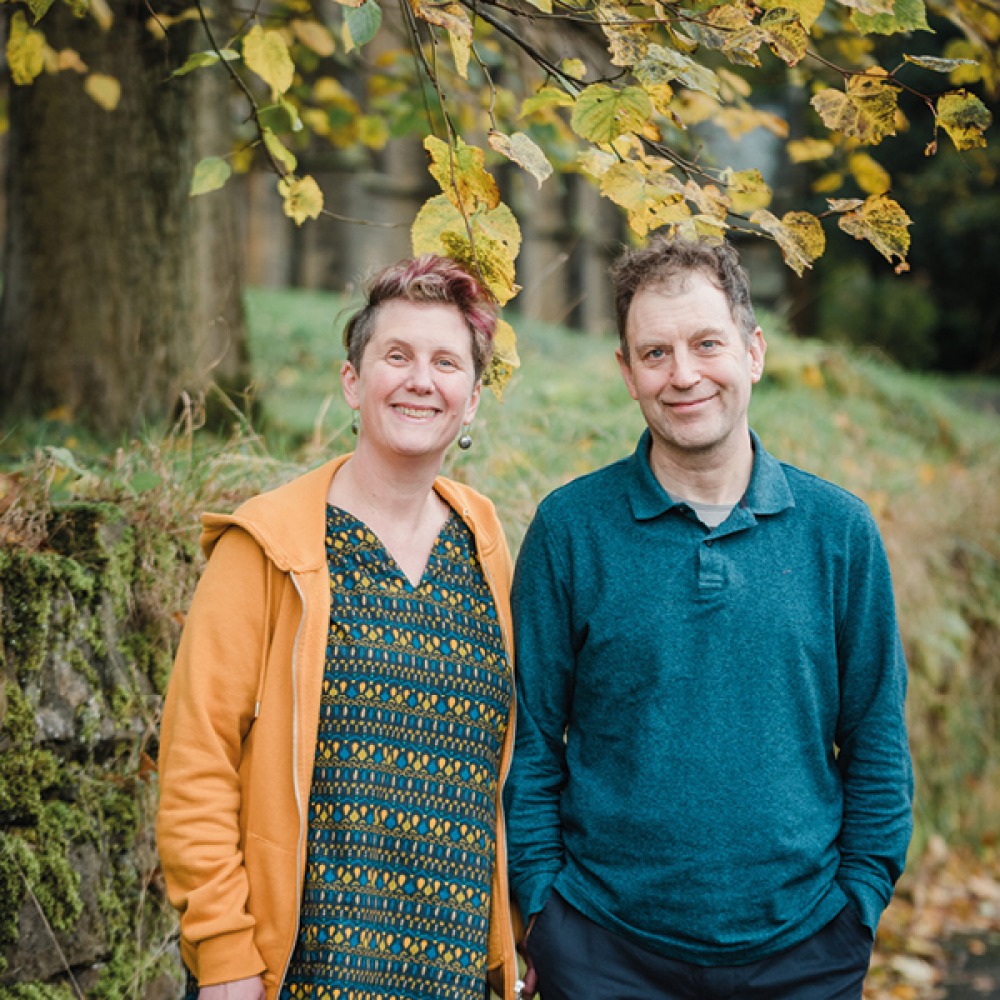 'That was a surprise hit and it's not always easy to match its success,' Kath adds. 'We went to the United Nations and presented in a big chamber on Holocaust Memorial Day. I think I watched too many Batman movies when I was a kid; I imagined the penguin might appear in the background,' she laughs. 'It was very exciting and a great thing to be able to do.' The animations were shown in 19 cities round the world from Bogota in Columbia to Moscow in Russia and Minsk in Belarus, and the series even received a BAFTA nomination.
Another Fettle BAFTA-nominated project are the six Shakespeare plays made into pop songs in collaboration with Leeds-based The Firm Music Group. 'They do really well on BBC Bitesize,' Kath reveals. 'Even if you just want to go to the theatre and you want a reminder of the plots of any of the Shakespeare plays, they can help.' For BBC Bitesize, Fettle also made a series of 20 animations and cartoons for five to seven-year-olds about famous characters from history around the world, including figures from the worlds of science, literature and royalty (think Professor Stephen Hawking, Charles Dickens and Henry VIII). These animations are presented as part of BBC Bitesize Primary History.
Fettle were also involved in CITV's BAFTA-winning Share a Story project, where children from around the country submitted ideas for one-minute programmes to appear on the channel. The winners recorded their own soundtrack and had their ideas animated by professional animators. Fettle created seven-year-old Archie Rutt's short story about a superhero with a dilemma. 'We've been a part of building lots of creative careers along the way and we've been really humbled by some of the people we've worked with,' says Kath.
Most recently, Fettle won a Best Animation Award at the Royal Television Society Yorkshire Programme Awards for a three-minute animation on modern slavery they made with West Yorkshire Police's Anti-Slavery Partnership. The story is based on several accounts from real women who have been treated illegally and the animation is also available in three South Asian languages.
Last year they worked with the University of York, XR Stories and BBC Springwatch presenter Michaela Strachan exploring playfulness and augmented reality (AR). 'We've got some really interesting things coming down the line and it's all early days but the idea of being able to do that sort of research has been really exciting,' Kath says. 'We've been working with the University of Sheffield as well looking at children and their play patterns and how they learn by finding things out for themselves without adults telling them. It's been brilliant watching children getting covered in mud, climbing and tripping up and I've been very impressed with the way the parents back off to allow their children to learn by taking risks, but in a way that builds their confidence.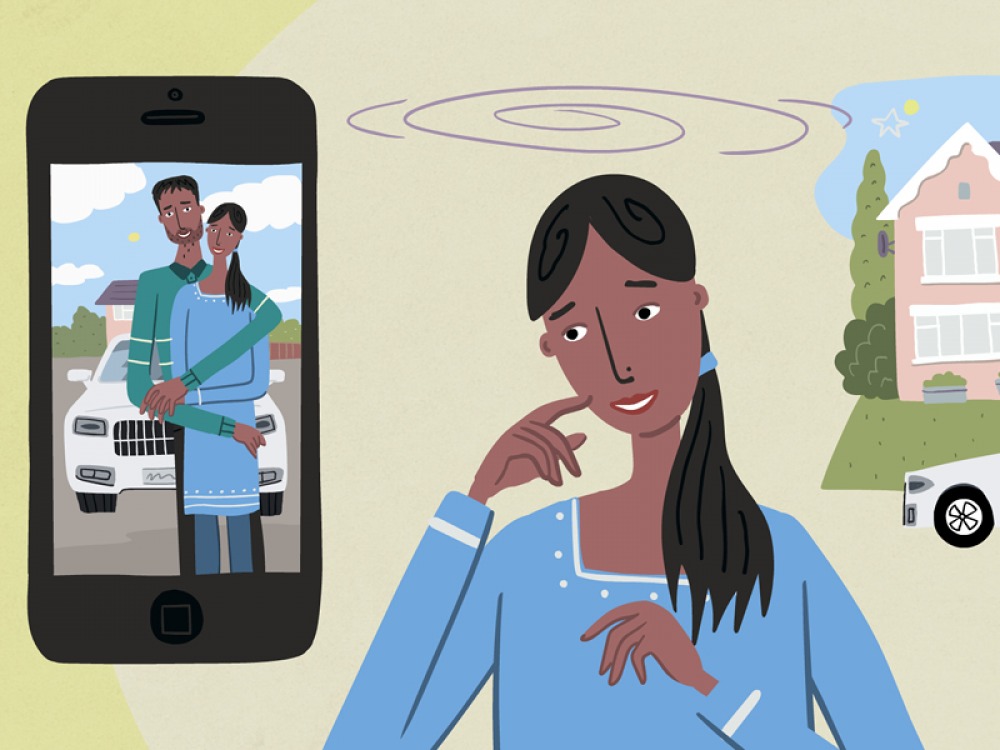 'We had time to think about the company over lockdown and now we're trying to boost what we do. Since lockdown more animation companies have been set up, so there's a lot more competition, but we're trying to build some long running children's TV content which can run alongside the work we do. It's good fun, we love what we do, and we're always on the lookout for new and creative ways to put things together.'
Kath admits that, in some ways, Fettle have gone back to the drawing board in terms of finding new ways to share stories. 'We want to be bigger and better and broadcast more of our work and our future is in collaboration with other companies while trying to bring in more investment,' she says. Kath was selected as part of a group of 10 UK-based female entrepreneurs to take part in a prestigious programme for female founders of screen-based companies and Fettle were selected for a training, networking and development opportunity to take the business to the next level thanks to IndieLab (the UK's first creative industries accelerator for independent TV production companies).
'That's a powerful network of people in the region, showing we can be inspired by other people's success,' Kath says. 'We want to keep strong ethics within the business, so remembering who helps us along the way is important. We help people out and they help us out. We want to do our bit for young talent and diversity and we're doing what we can to continue that in the future.'
Watch Fettle's latest projects at fettleanimation.com.
What did you enjoy watching on TV as a child?
I loved Henry's Cat and Roobarb and Custard. I think those were my favourite shows. Real British sense of humour and wry sarcasm.
What are you watching at the moment?
Netflix has opened a whole new world of possible life in other countries. I've been watching lots of dramas from different parts of the world. I've been inspired by Arcane. It's a fantastic series that has really blown up the possibilities of animation.
Where should we go in Marsden?
The Village Green – our community greengrocers, a village-run cooperative that's the spirit of our wonderful village. The Riverhead Brewery Tap does a great pint, and there's Katie's Homemade Kitchen, a fantastic café which really kept people going throughout the pandemic. There's a lovely canal and plenty to see and do. People say it's in the middle of nowhere, but I like to say it's in the middle of everywhere.
What's the best way to get into animation?
Drawing, drawing, drawing and drawing. It's a balance between practicing and going out and meeting people.