Meet the Street Artists Which Are Transforming Tired Spaces in Yorkshire
We take to the streets of Yorkshire to meet the creatives behind the street art that's not just bringing a splash of colour to the county, but is a creative way of transforming tired spaces and engaging local communities
When you hear the words street art, what do you think of? The graffiti under the bridge you drive past on your way to work? The colourful images painted on your neighbour's gable end? Or is it the inspiring murals of Marcus Rashford and Captain Tom that were created during lockdown? Street art can be all of those things. It's art for the community, and Yorkshire has lots of it.
Sheffield-based artist Jo Peel creates bold hand-painted murals with a focus on urban regeneration. She says street art came naturally to her. 'Painting on a large scale comes easily to me,' she explains. 'There's a different flow to a larger piece of work that really suits me.'
Jo's work is inspired by the interplay between the natural and manmade world, and she's explored this not only in Yorkshire but worldwide. 'One of my favourite places to go is Japan – it's so different to our country, but looking at the similarities in how humans behave really fascinates me,' she says. 'Painting in Tokyo and Matsumoto has been amazing. I love learning about different places through their architecture and environment.'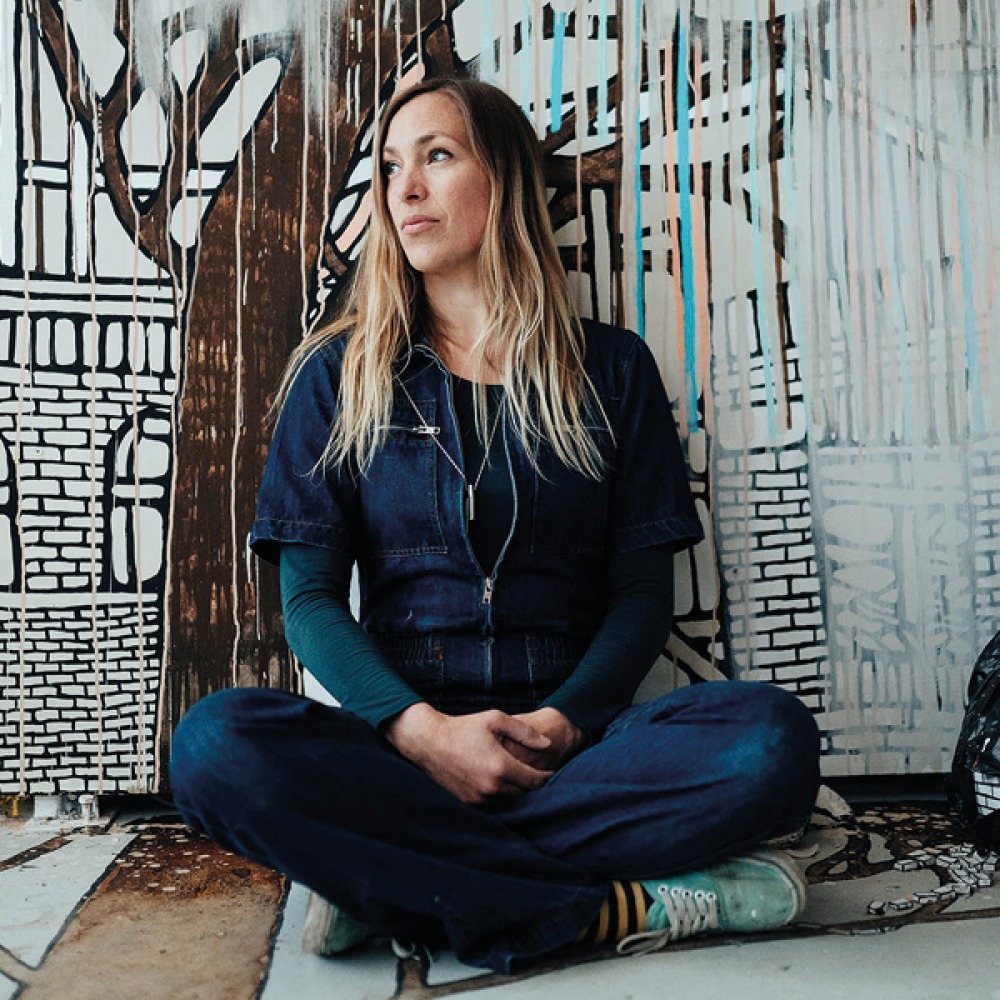 Jo has painted an underpass in Thamesmead as part of a regeneration project in London looking at areas that are overlooked and trying to brighten up those spaces, but she has also explored this closer to home. 'There's the living wall that I painted on the outside of Yorkshire Artspace in Sheffield,' she says. 'That was with horticulturalist Nigel Dunnett. We've worked together on a number of projects including the Chelsea Flower Show. He's interested in bringing horticulture into the urban environment and I'm interested in recording how natural plant life takes over the urban environment, so it was interesting to work together on that.'
When asked about her thoughts on what street art is, and what it means to people, Jo argues it can be political. 'Things that are created legally and illegally have different contexts within the environment,' she explains. 'For me, it's interesting because I sit between the two – I don't create illegal work but I also don't create advertising or marketing. My work is street art in the sense that it's art and it's on the street, but I wouldn't make any bigger claims than that. A lot of the contention around street art is because the medium has been taken for advertising and often paid-for spaces, and maybe the political undertones are being watered down quite a bit.
'Lockdown was an incredibly creative time for creative people, in terms of being able to get back to the reasons of doing what you do, with no distractions. Everything slowed down and there was a real buzz in the air regarding creativity, but now everything is speeding up again.'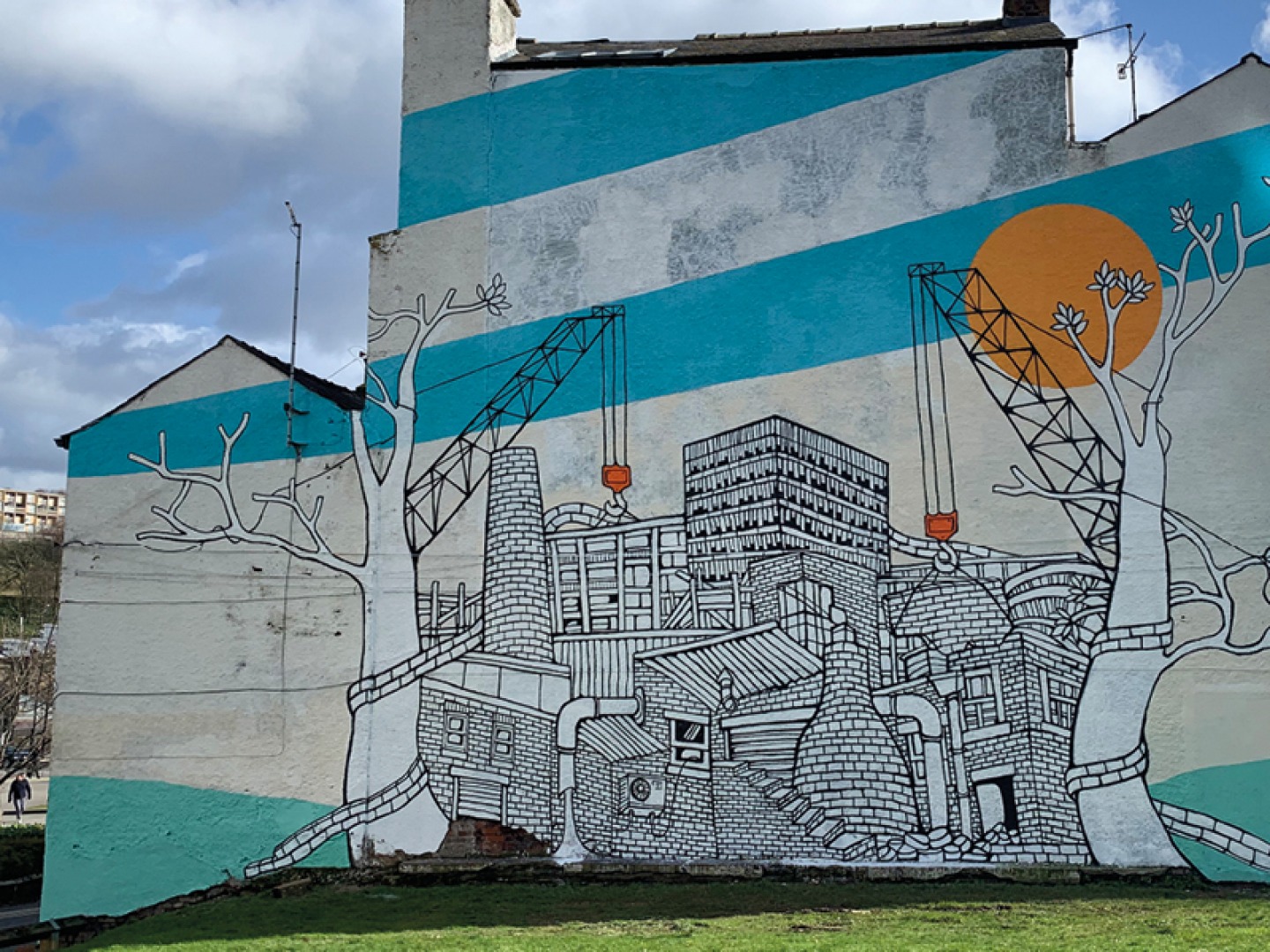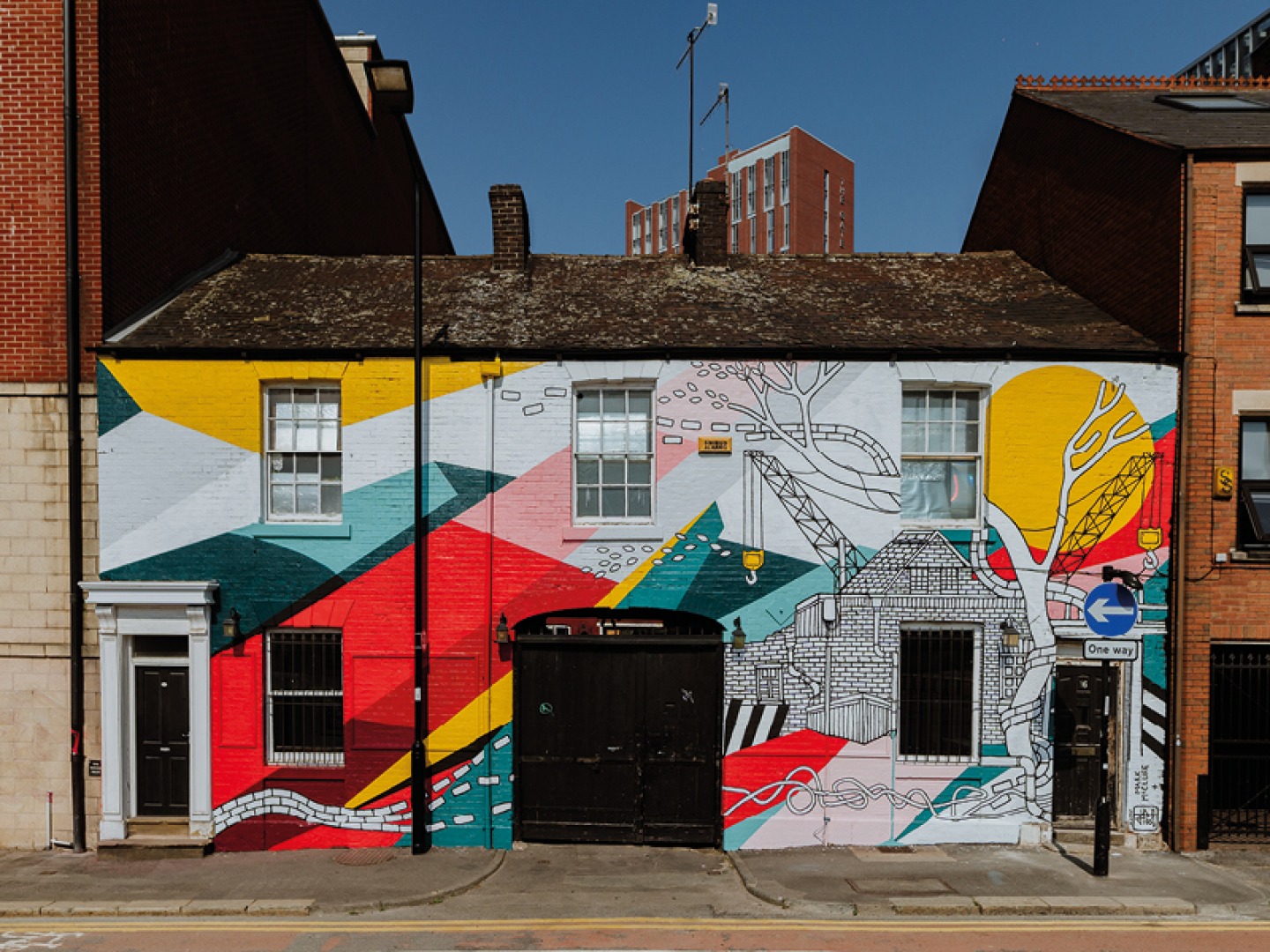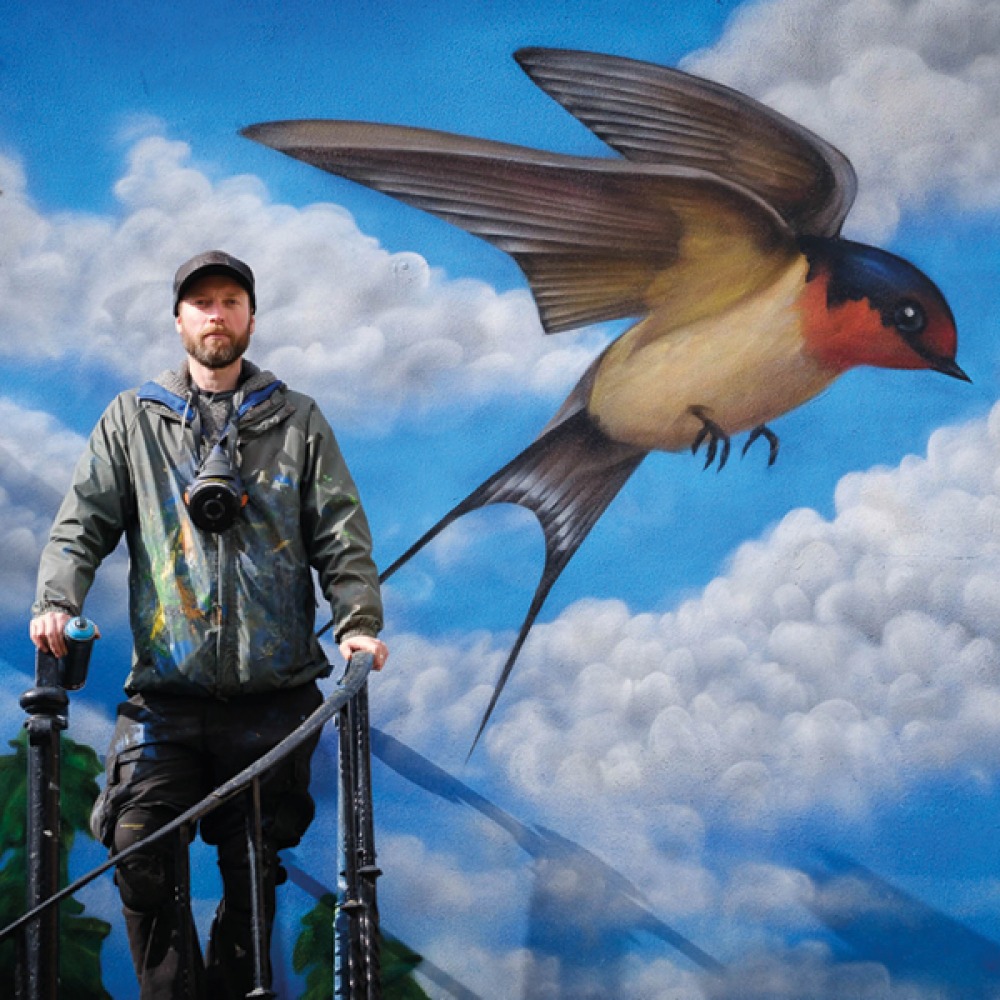 Leeds-born and Harrogate-based artist Sam Porter, who works under the name Mural Minded, also finds his inspiration in nature.
From fine art, sculptures and printmaking to graffiti, Mural Minded was set up around five years ago. But it was during lockdown that Sam really got back in touch with nature, like so many people did. 'I went on some long walks and was reminded of the real beauty of nature and how you can't beat the colours and the things you see around you,' he says. 'On the beautiful clear days everything seemed so pristine. We were very lucky to have that and I found it massively inspiring. I used to paint a lot of landscapes (my dad was actually a landscape painter) but wanted to start painting wildlife and landscape murals. I thought if it was cheering me up then it would definitely help to cheer others up too. I thought it might give people some hope again.'
This led Sam to Chester where he painted for the Forest City Projects, who are bringing greener spaces into cities. 'That whole ethos is really what I've been trying to do with my murals,' he explains. 'In my wildlife murals I try to highlight endangered species. Hopefully that makes people think more.'
At the end of the first lockdown, Sam started using social media to share his work and was asked to paint a gable end in Knaresborough. 'It's a romantic view of Yorkshire in all its glory,' he says. 'A lady took her mum who has Alzheimer's to look at the wall when I was painting it and she was pointing out all the different species. She said it was one of the most communicative times she'd had with her mum in a long time. It really shows how engaging street art can be and it's fantastic to know you can help people like that.'


Since creating that mural Sam has painted for local solicitors and schools. 'I did another mural on Cross James Street in Harrogate, going up towards the Victoria Shopping Centre, which is a depiction of an idyllic walk combining bits of Harrogate that I love. I also recently created a big mural for the Great Yorkshire Show which was an introduction to the show and their new space. That was a little trickybecause I had to incorporate so much into it. I painted one in the summer for Harrogate BID which involved painting boarded up doorways of business that fell victim to Covid and had to close. I was brightening up these spaces to make a difference. The last two years have been amazing for me and people have really embraced my work in Yorkshire.'
When asked for his thoughts on street art, Sam harks back to '60s New York and highlights the Museum of Graffiti in Miami. 'It became different genres and worked its way into different industries. Today it's used widely within graphics, fashion, photography, music videos and bars. It's become more and more popular and that might be because of Banksy. He did popularise street art and helped other artists find work around 20 years ago. You're not walking into a gallery to choose to look at a piece of work, you're walking down a street. You might go out of your way to look at a mural but the beauty of it is that it's just there. It's architectural and can really transform a space.'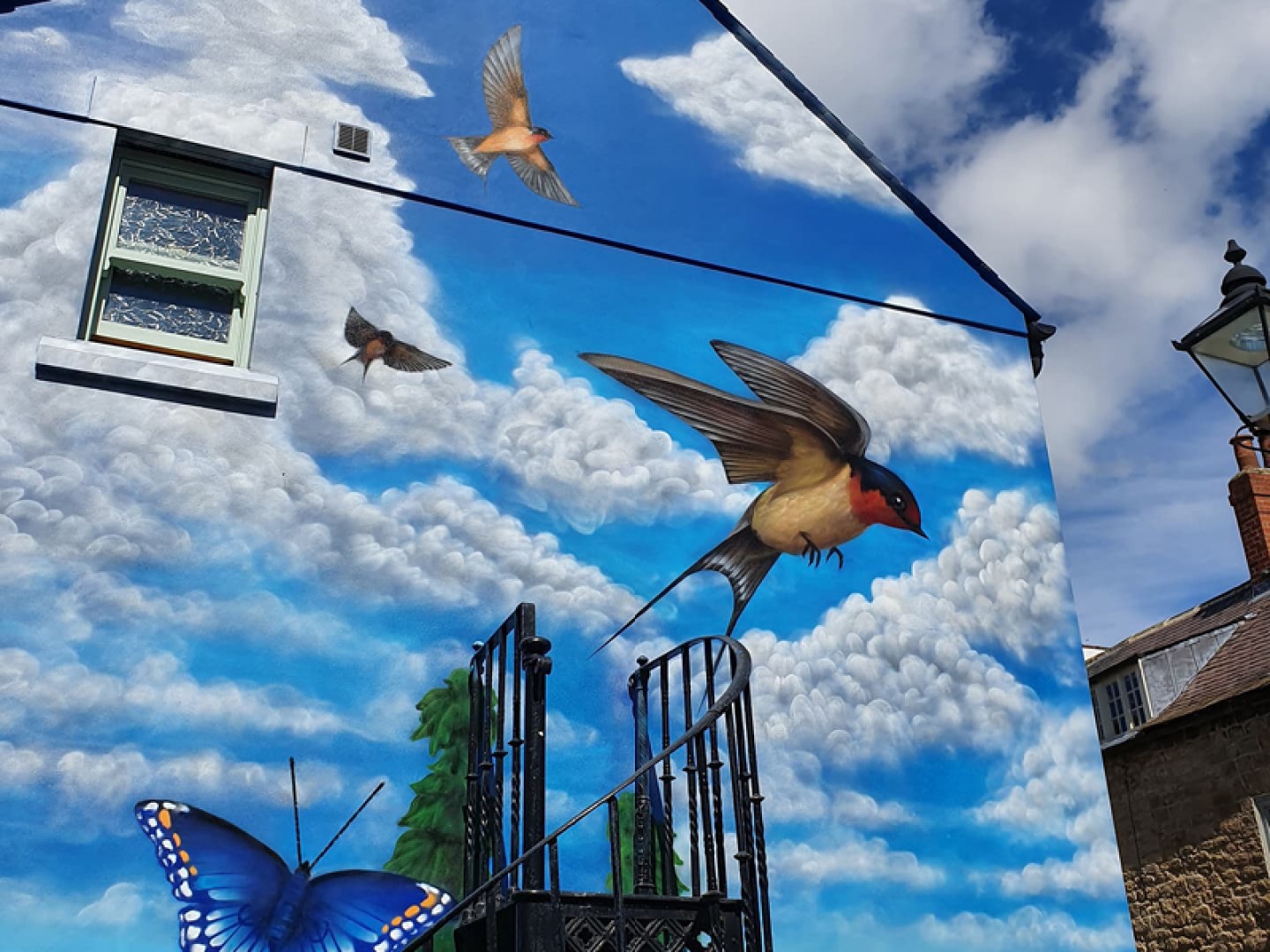 Tom Jackson and Craig Evans started working together as STATIC in 2006. They have collaborated with galleries, artists, brands and organisations to create unique artworks which are bold and colourful celebrations of creativity and individuality. Their aim is to inspire and bring back a sense of pride to the places and communities where they paint, which are often neglected and forgotten.
Tom is originally from Scarborough, lived in Edinburgh for three years, and moved to London for 15 years. 'But moving to York just over a year ago felt like a natural move for our family and given its location, it's easy to get around as we work all over the UK,' he says. 'We still do a large amount of jobs in London, but more recently we have been working in Doncaster and Rotherham with the guys from AOP Projects. It's great to see more happening nearer to home and bigger, really exciting projects are coming up in the not too distant future.'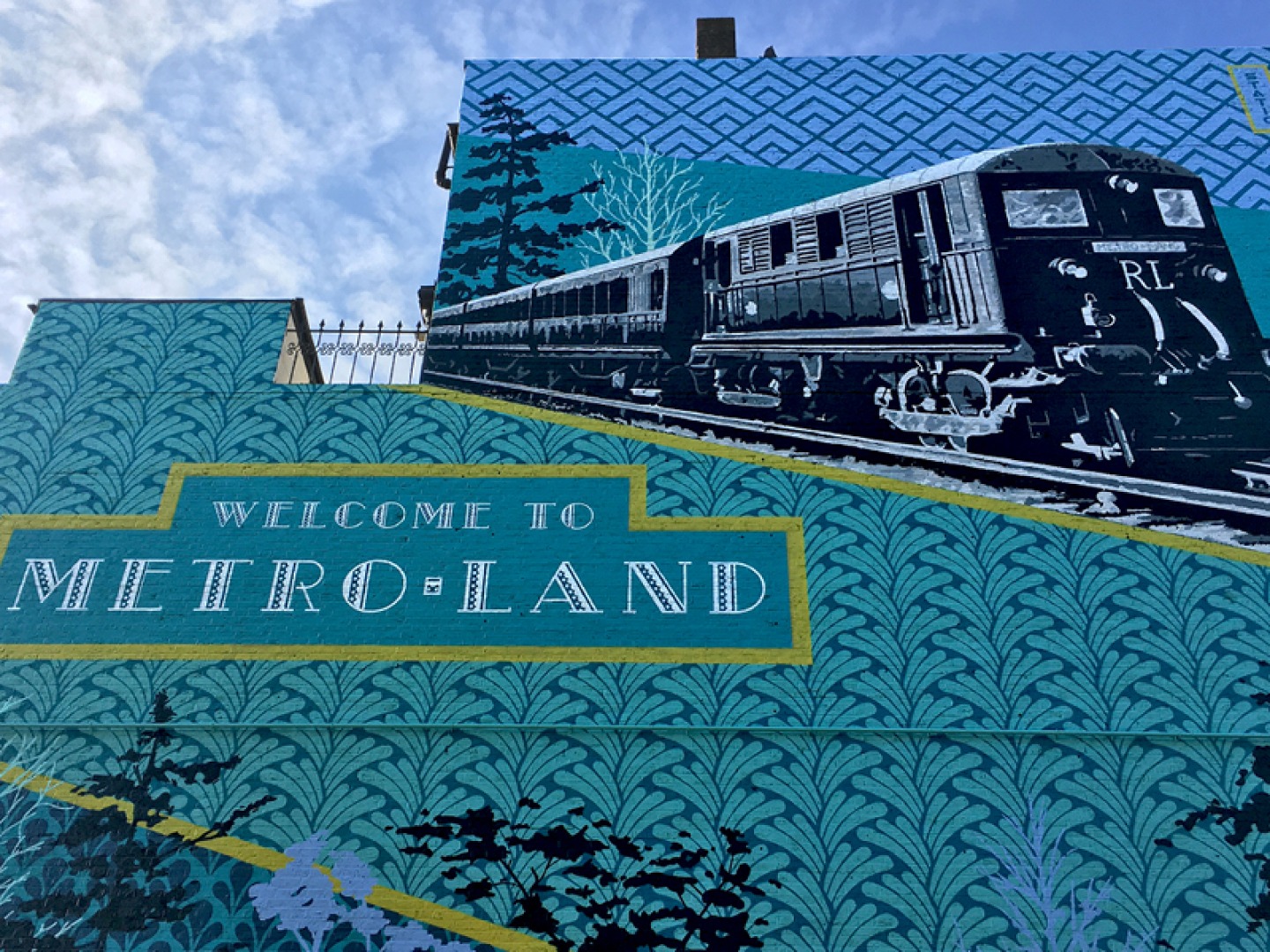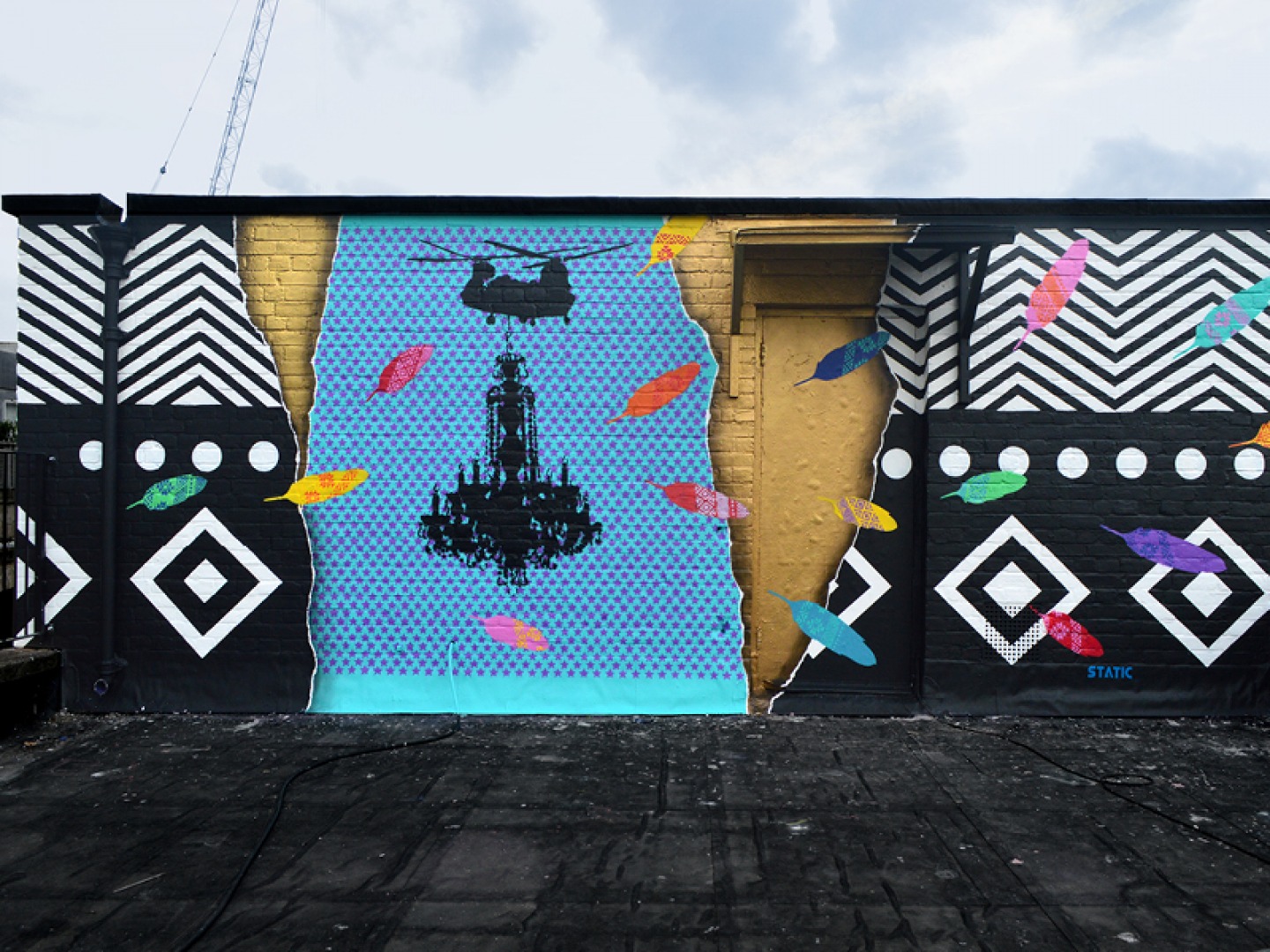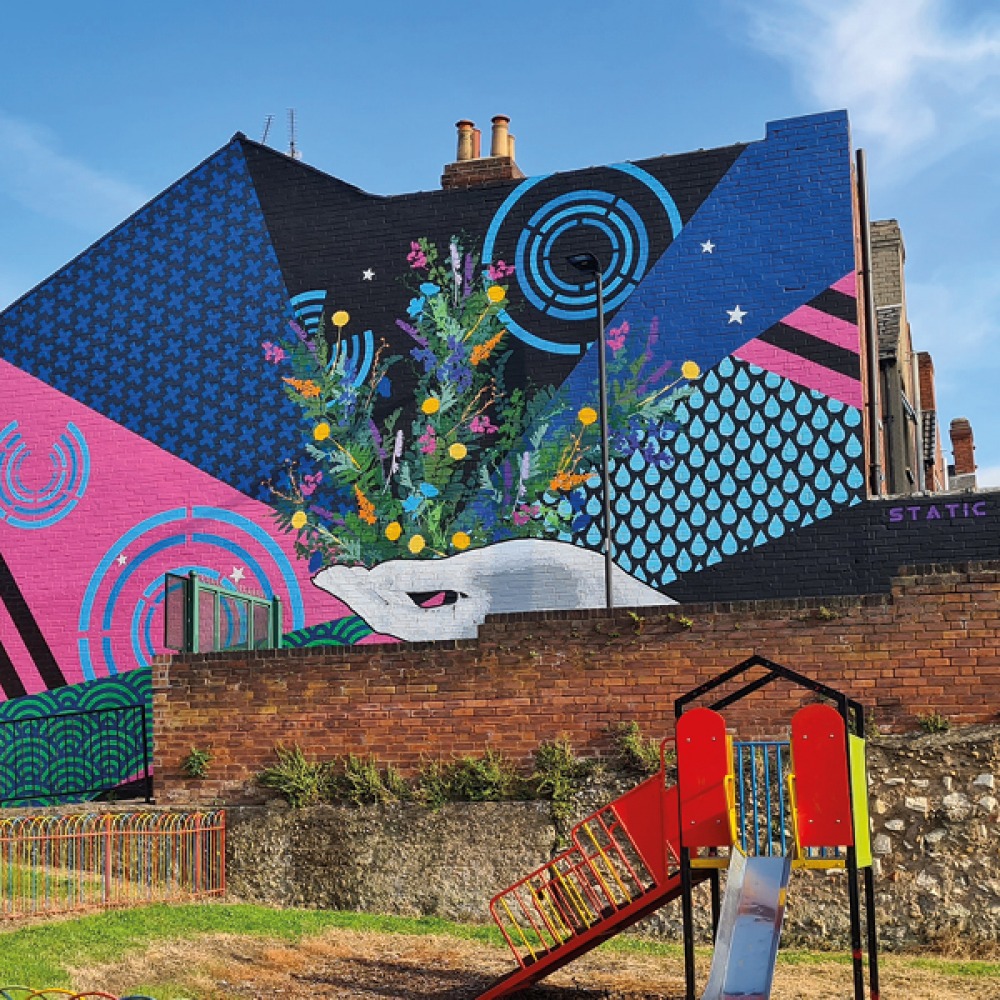 In summer 2020, they were invited by AOP Projects and Doncaster Creates to help transform a public space that was run down and had become a hot-spot for anti-social behaviour. 'The initial brief was to work within the park space itself, but we set our sights on the gable-end wall of a nearby house to paint a signature, large-scale mural that would create a backdrop to the park space and make it more visible within the surrounding area,' says Craig. 'Part of the project also included re-landscaping and installing seating and intuitive play areas by Lewis Morgan Creative, with herb gardens and wildflowers which would be looked after by a community garden team. We wanted our murals to reflect all this and, in a way, tell the story of the project as we worked together with the local community and AOP Projects to nurture this space and inspire children, parents, friends and families to come back to the space, to reclaim and reuse it in new and exciting ways.'
One of Tom's favourite pieces is a gable end they created for Harrow council. 'It was one of our largest walls with that amount of detail and we had to overcome several stumbling blocks along the way, including the usual British weather throwing a spanner in the works,' he says. 'Looking back I think that's one our best walls, the detail on the train but also the way all the pattern elements worked so well over the huge wall really stand out for me.'
Street art is a way to connect with a community and create something that can inspire and give an identity to a place and the people who live there – and that's why Craig loves this genre of art. 'One of the most rewarding things about working on mural projects is the conversations we have with members of the public and the positive comments and reactions from them as they see the piece being painted,' he reflects. 'We have seen over the years the way that murals in public places can transform an area and elicit a new sense of pride and energy, which can trigger other projects and events which have a much bigger impact beyond the time we spend in each place.
'Artists have been painting murals for communities, cities and public spaces going right back to the stone age when early humans started documenting their world by drawing on cave walls. It's always been a form of communication, a dialogue between the individual and the audience, reflecting on society and sometimes questioning the rules. It feels like we're at a point now where it's appreciated and accepted in a way it never was before and as a result it's opening up opportunities and helping to highlight all kinds of social issues, such as marginalised communities and environmental campaigns, which help raise awareness about the impact we have as individuals and what change we can call for and create if we work together.'
Find out more about the artists and see their work at jopeel.com, muralminded.squarespace.com and welikestatic.com.