Ex-Didgeridoo Player on Co-owning Men's Hipster Lifestyle Brand and How the Idea Came in a Hebden Bridge Pub
HebTroCo bring men's clothing and mad lifestyle products to West Yorkshire for hipsters on the go
Ed Oxley from Hebden Bridge-based clothing company HebTroCo was dragged (willingly) into the business by a close pal. They make hipster-centric garments that are built to last – and it all started in the pub.
Great clothes are for everyone – you want to put something on that's high quality, that you can both roll up your sleeves and do some work in and look smart in, and it can only be a plus if it's made right here in the UK. In the words of HebTroCo's co-founder Ed: 'When people buy new clothes they should just look and feel better than they did before'.
Starting life as a trouser company in Hebden Bridge (hence the name), HebTroCo has evolved over time to offer a huge range of practical men's clothing and mad lifestyle products, from coffee to boots, 'action blankets', mugs covered in expletives, and even a 'tactical sausage' for the hipster on the go. We spoke to Ed to get a deeper insight into their take on Yorkshire fashion.
'We tried to think of a clever name at first, but thank god we didn't, because they were all embarrassingly bad. Sh*t name, really good stuff – that's HebTroCo,' Ed laughs, reflecting on the start of HebTroCo's journey seven years ago. 'I've never had a "proper" job. I've never worked for anybody else, only for myself. I've been a massage therapist, professional mountain bike skills teacher and guide, didgeridoo player, and so menswear was the obvious next step,' Ed continues. 'HebTroCo wasn't my idea, my mate brant had the idea to start a trouser company when we were in the pub, and I said "Ooh, yeah, that sounds great!" because I'm easily led, and I like instant-gratification,' Ed jokes. 'Having an idea is one thing – you've also got to commit, and thankfully we've now made it to seven years. The only sad thing is that now we can't go to the pub for fear that somebody might get a new idea!'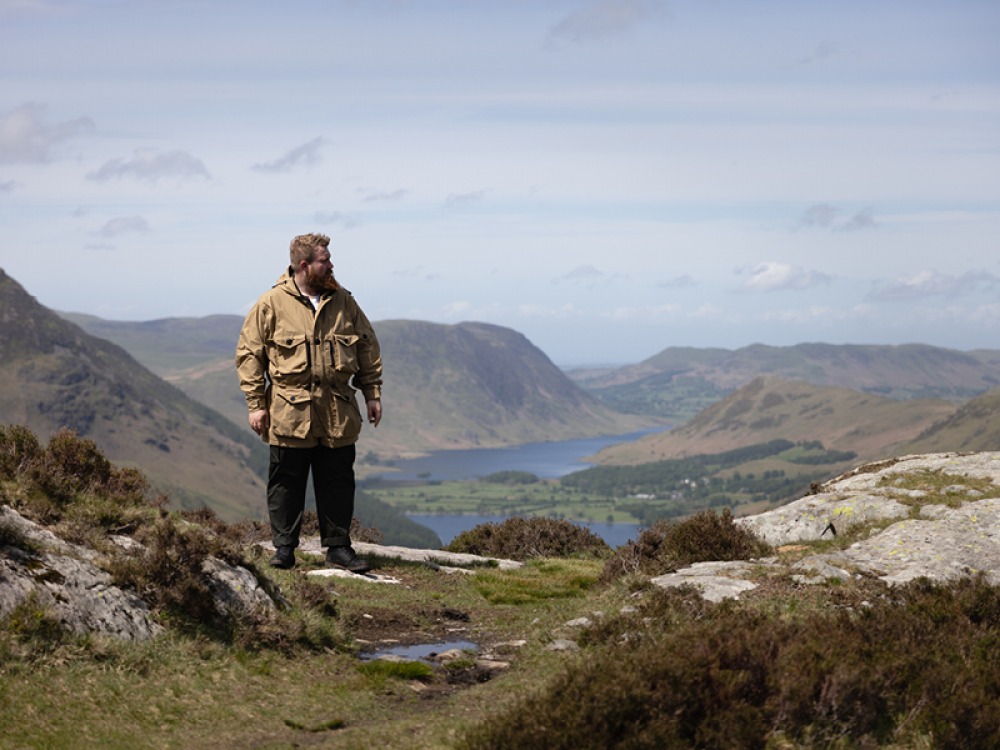 'Having an idea is one thing – you've also got to commit, and thankfully we've now made it to seven years'
As quirky a pair as you'd expect from a men's fashion brand with a hipster/workwear fusion, brant (yes, with a lowercase b) and Ed wear their personalities on their sleeves. They make the clothes that they'd want to wear, inspired by the Yorkshire countryside and working communities they hail from, and they don't shy away from the insults they've had thrown at them for being themselves. In fact, they even adorn their garments with them.
'Our brand is happy-go-lucky, and it's also deadly bloody serious! It's based on being yourself,' Ed explains. 'There's a positive arrogance in our stuff, and we enjoy doing it. It's a nice work environment here, it's not oppressive or clock-watchy, we like to knock-off early and go to the pub.
'We make clothes influenced by the outdoors, biking, running, mountain biking, camping, and to be honest whatever tickles us – anything funny, or stuff you'd find in a vintage shop. One day our stuff will be in a vintage shop – because our stuff will last as it's so robust,' he continues. 'We sell mugs and scarves that say "Hipster Tw*t" on them, because someone on Facebook called us it and we came to celebrate the label. We thought "call us what you like and we'll make money out of it",' he laughs.
The HebTroCo brand follows a very straight-forward design principle – simple is good, looking good is good, having fun is good, and being built to last in Yorkshire is even better.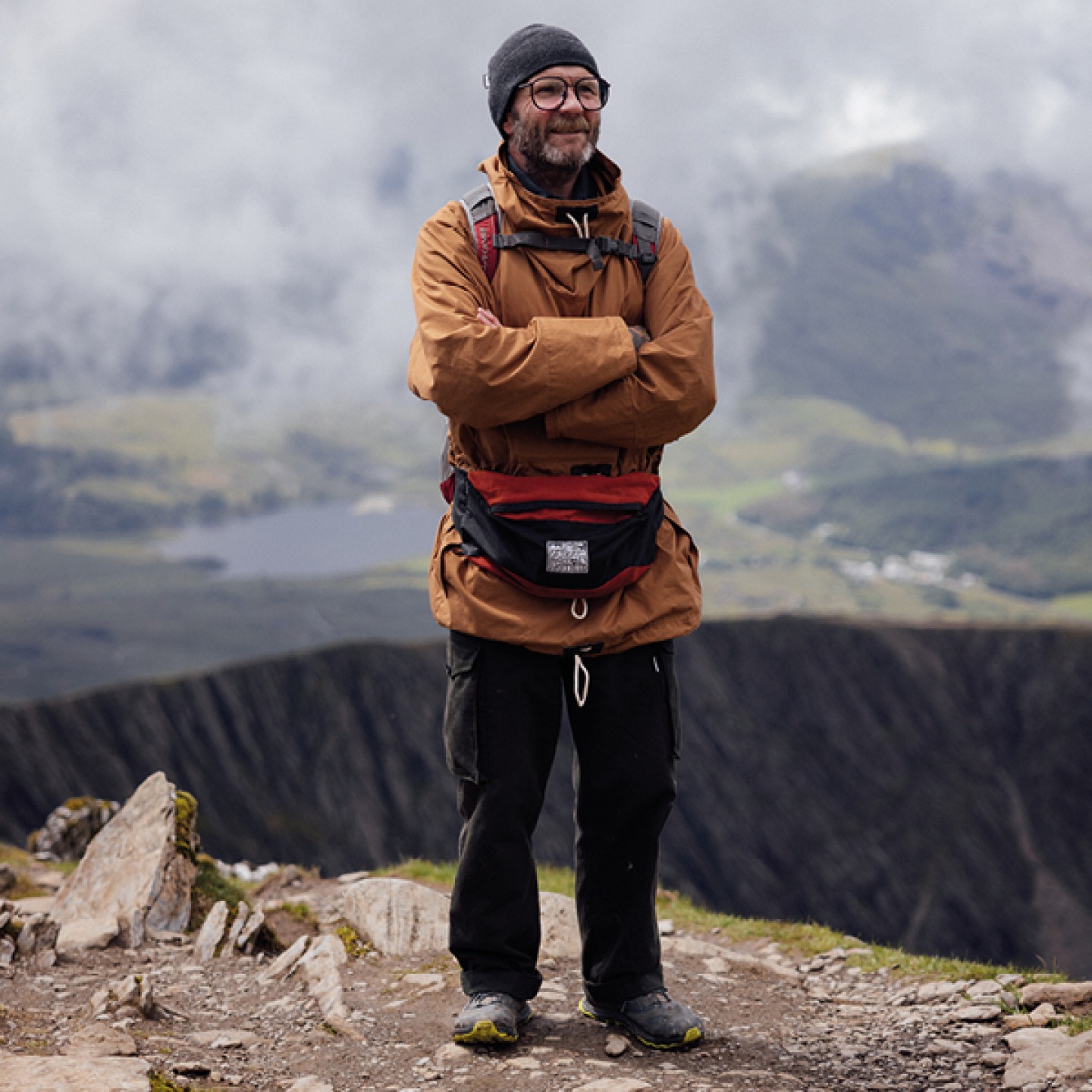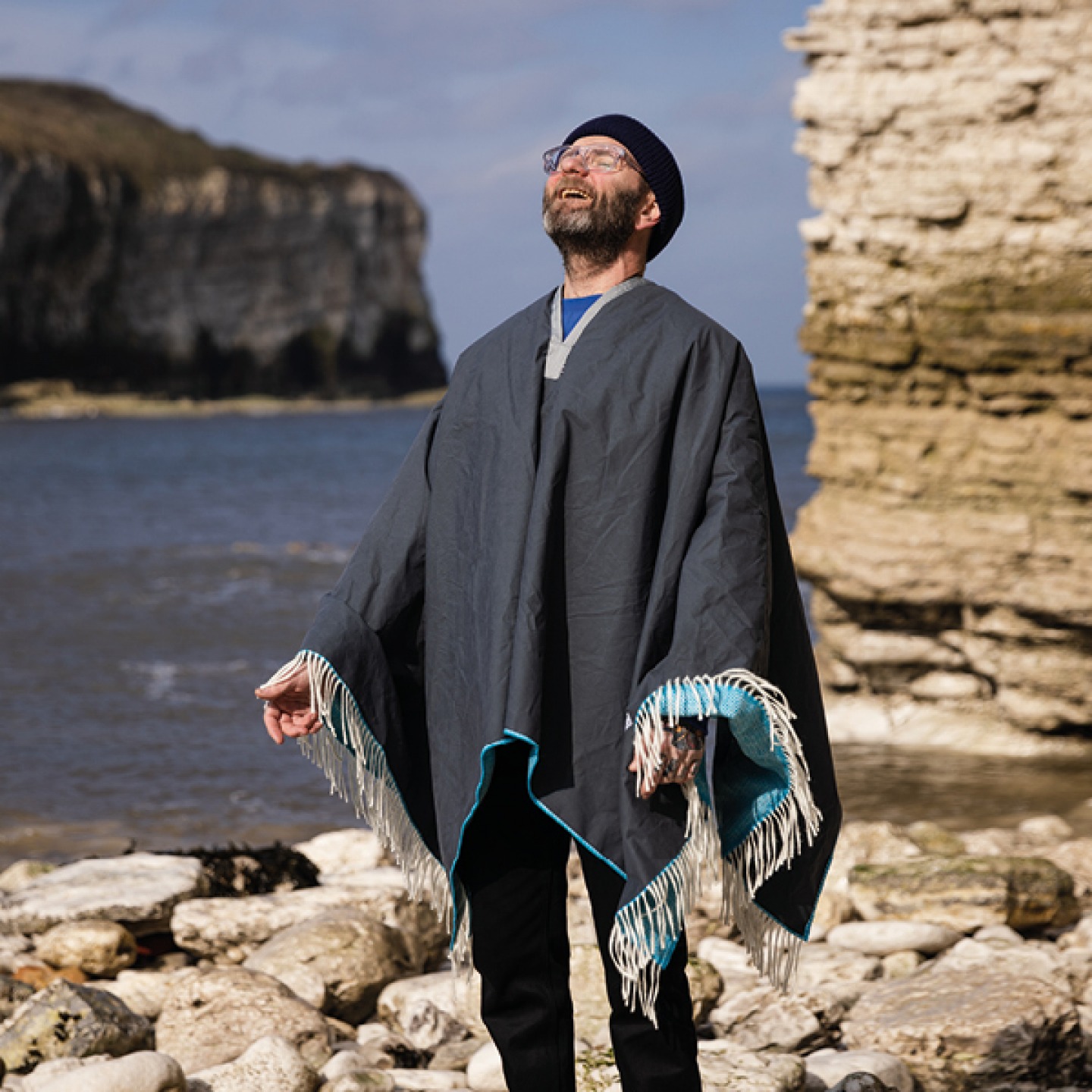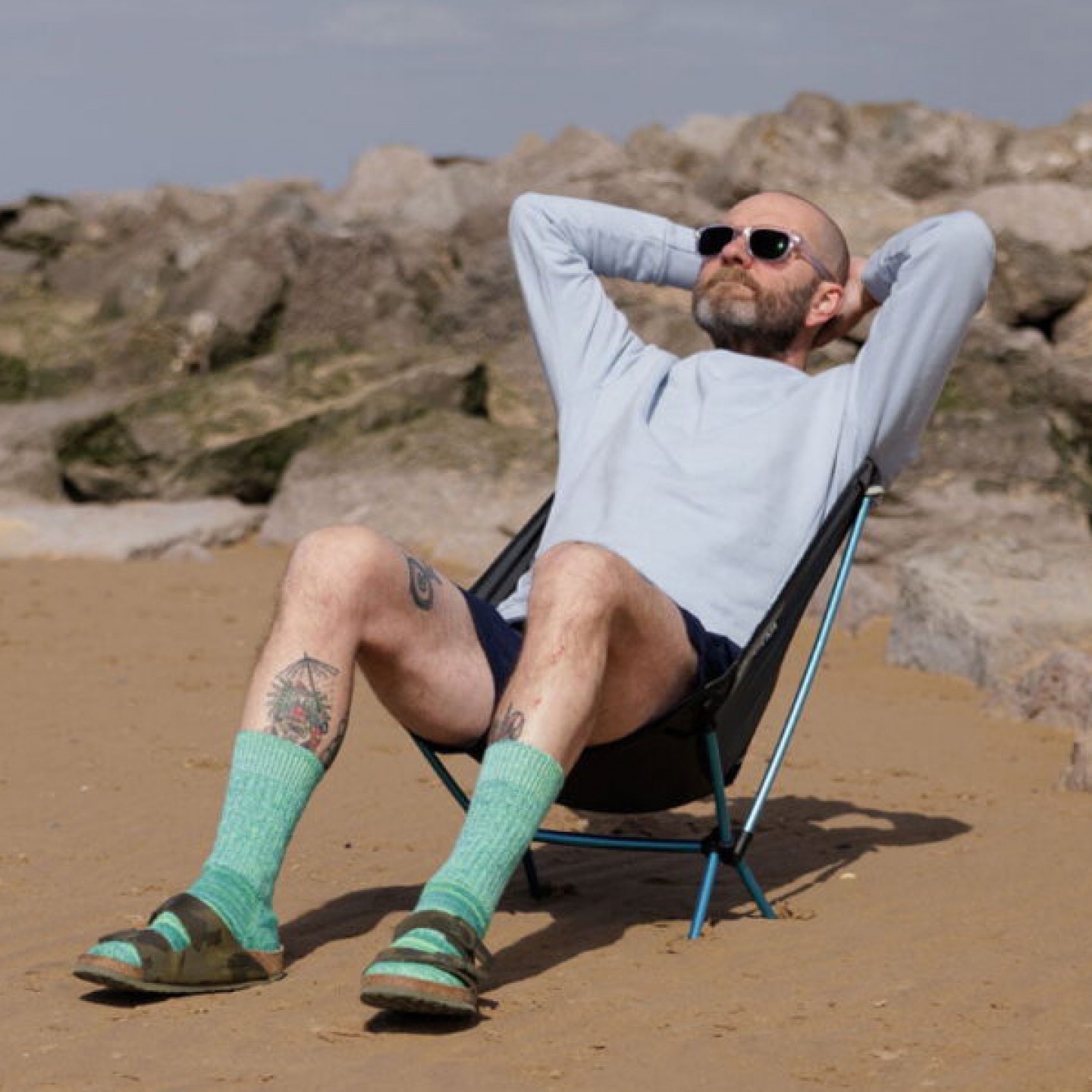 'We have a very low boredom threshold. If work's no fun, then we don't want to do it, and if we don't want to do it, then we won't do it, and then we won't get paid, and that means we'll end up living in the park. So essentially, everything we do must be fun,' Ed explains. 'That doesn't mean work isn't stressful sometimes, it's not all playing table football, but if it isn't fun then don't bother, otherwise what you do won't be genuine – you'll end up copying other people rather than being yourself,' he goes on. 'Like the action blanket. I cut a hole in a blanket in 1986 and wore it at parties, festivals, camping trips, and sat in front of the telly. We thought we'd start making them, a kind of Yorkshire poncho, but we thought we'd call it an "action blanket" to wind people up. Sure enough the general response was, "it's a poncho!" or "it's just a blanket with a hole in it!", and we said, "yeah, clever isn't it?",' Ed laughs. 'Simple is good.'
After buckets of success, working with BBC2's The Great Pottery Throw Down judge and potter Keith Brymer Jones on their mugware collection, and some extremely positive reviews of their garments, HebTroCo are making sure to give back to Yorkshire through some amazing wildlife charities, like their Don't Curfew the Curlew campaign.
'The curlew is an iconic bird of this area, it migrates in around spring, then they all leave in the winter to go to Morecambe Bay. We found out that they're endangered, 40–60 percent reduced in number, for various reasons. So we thought we'd do some good for local wildlife, because it inspires us and it keeps us sane,' Ed explains. 'We made a film about them, supported some conservation charities, and we are soon to launch our range of curlew socks, which will 100 percent raise money for them.'
Check out HebTroCo's products yourself at hebtro.co or follow them on instagram @hebtroco