It's a Dog's Life: Making New Friends
Living North's canine columnist is back again to share the inside track on his favourite dog-friendly spots
Say hello to LN's official office pooch, Winston – this week he's out for a special dinner, and making new friends along the way.
Hi folks,
How's it wagging this week?
I've had a scorcher and if it wasn't for President Putin all (well a lot) would be well with the world. While PP doesn't seem to like people he is a prolific owner of dogs: Buffy, Yume, Verni and Pasha are his current incumbents. Konni was surely his favourite, a black Labrador retriever who died in 2014 and was the first recipient of the GLONASS-enabled pet collar. My oldest brother, Boswell, was a black Labrador retriever too, I never met him but apparently he was the most amazing dog and actually helped set up Living North, but that's a long story I won't bore you with – he had a Union Jack collar, amongst others. I just wish one of the Slavic hounds in the Kremlin could talk sense to Russia's leader, but Dad says he doesn't listen to anyone (that's Putin not my Dad by the way, though he doesn't listen to many people either).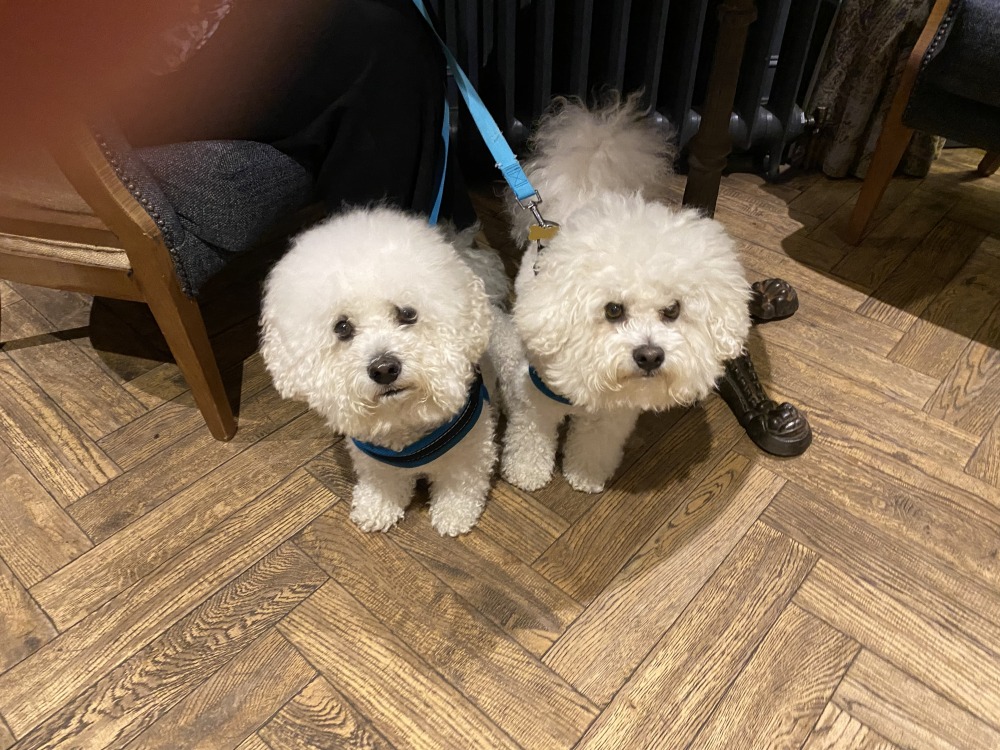 Anyway, I ended up going away last weekend to celebrate my mum's birthday, she says she's really old now but I don't really see what difference a day makes. While we were there we had loads of amazing walks in and around Bamburgh, where the rock pools are just great, and on the big day we decided to go out for dinner. Luckily my two young cousins (who are fox red golden retrievers) Mabel and Willow or 'the gingers' as they're known in our family decided they didn't want to come – for the best as it turned out, as the place, or our part of it, was absolutely packed.
Beadnell Towers has been transformed in recent years and the menu seemed really good with some of my favourites but my sister ordered oysters which I find absolutely disgusting – bah – but she said they were excellent and she really knows her onions, and her oysters.
While we waited for our main courses my dad went round saying hello to people, this was hideously embarrassing for all of us but all the dogs he chatted to seemed genuinely interested in what he was saying, unlike most of the people. Some of the pups he met in no particular order of preference (though I really liked Ava) included a lovely Lab called Fred (who had never heard of Konni from Russia) but was one of the best travelled dogs I'd ever met, his mum and dad had been everywhere (their favourite restaurant was Winteringham Fields if you're interested). We also met two white fluffy types called George and Louis (they were a bit loud at times), Ava was a splendid Alsatian and very glamorous.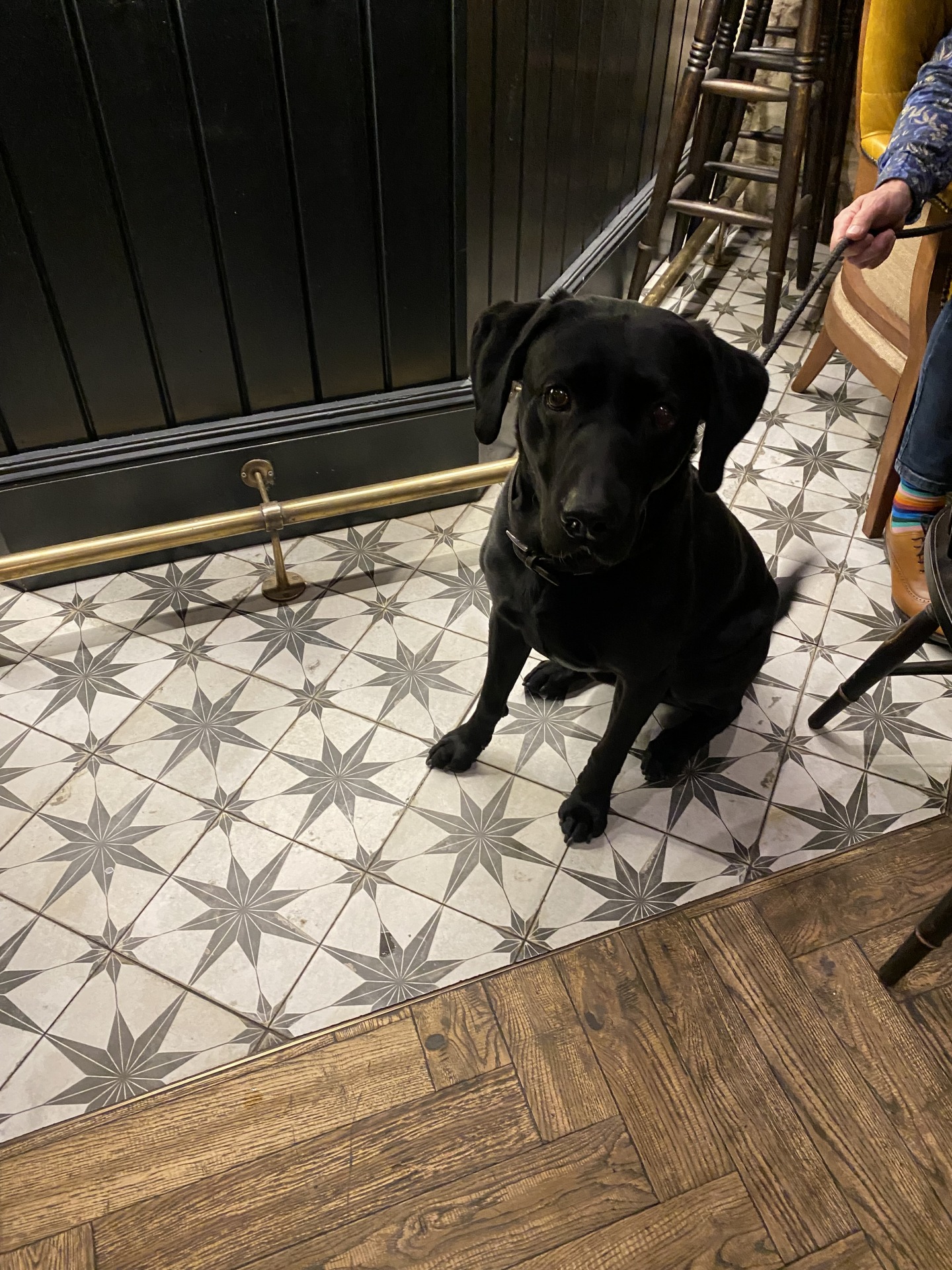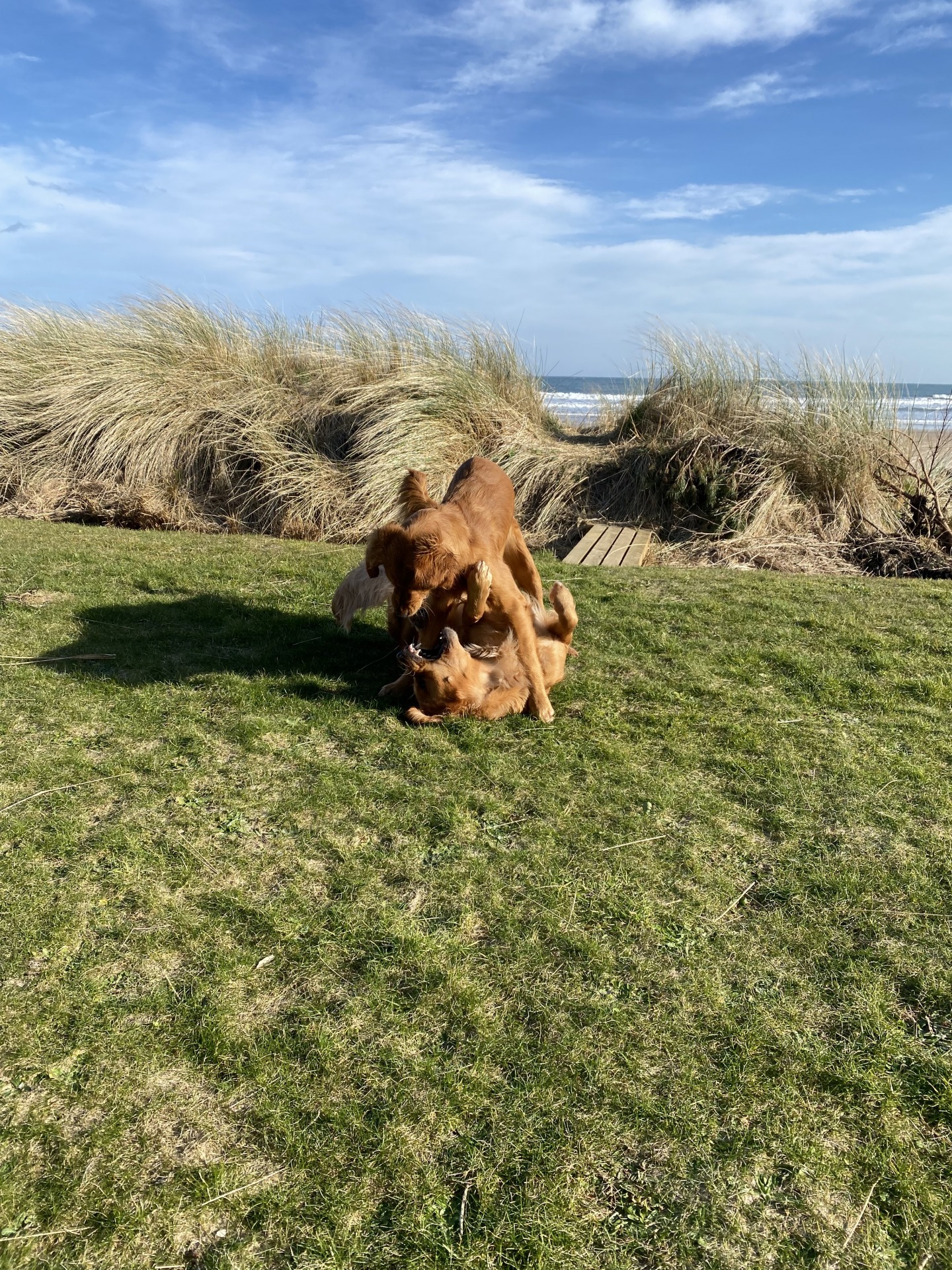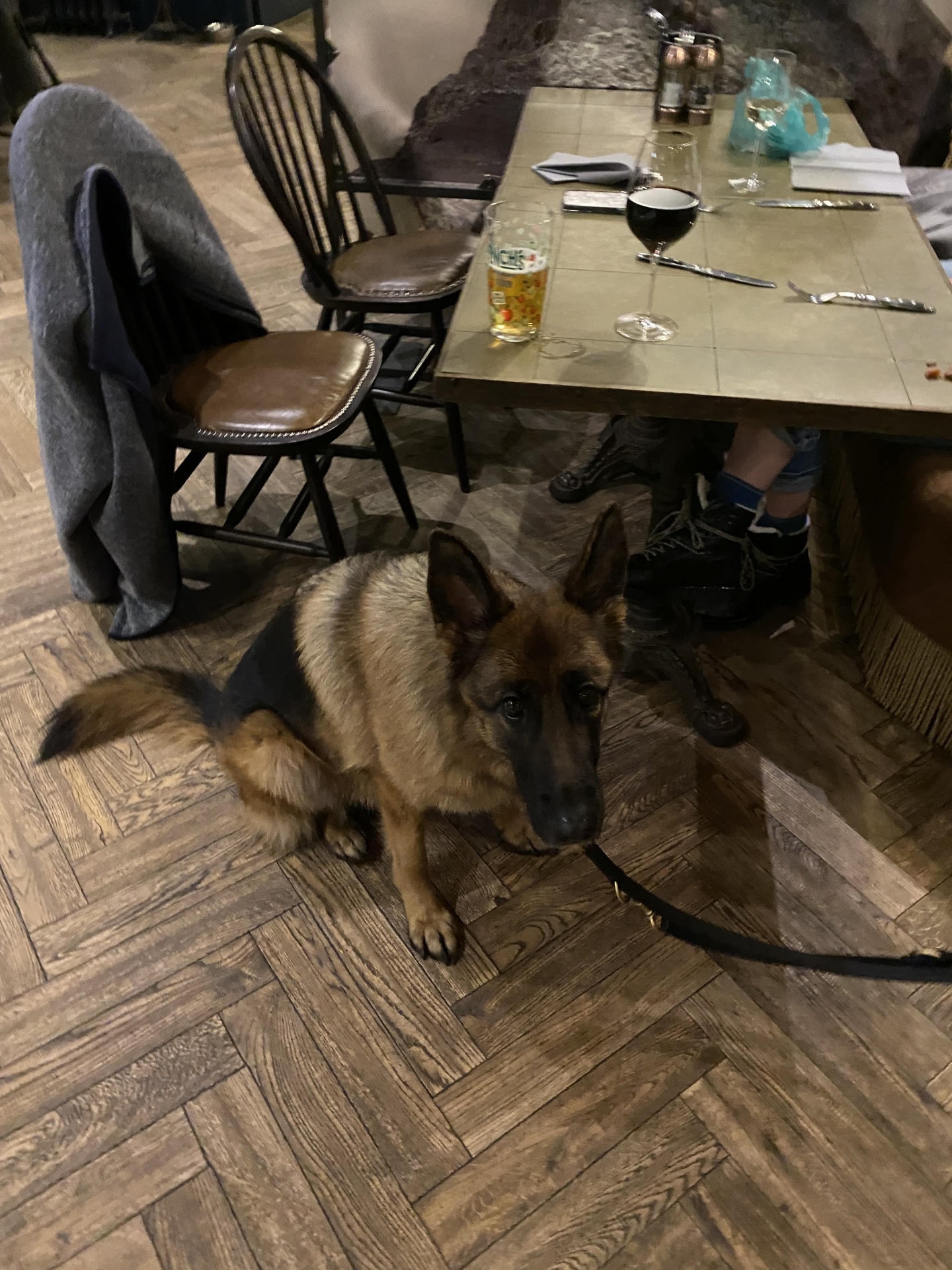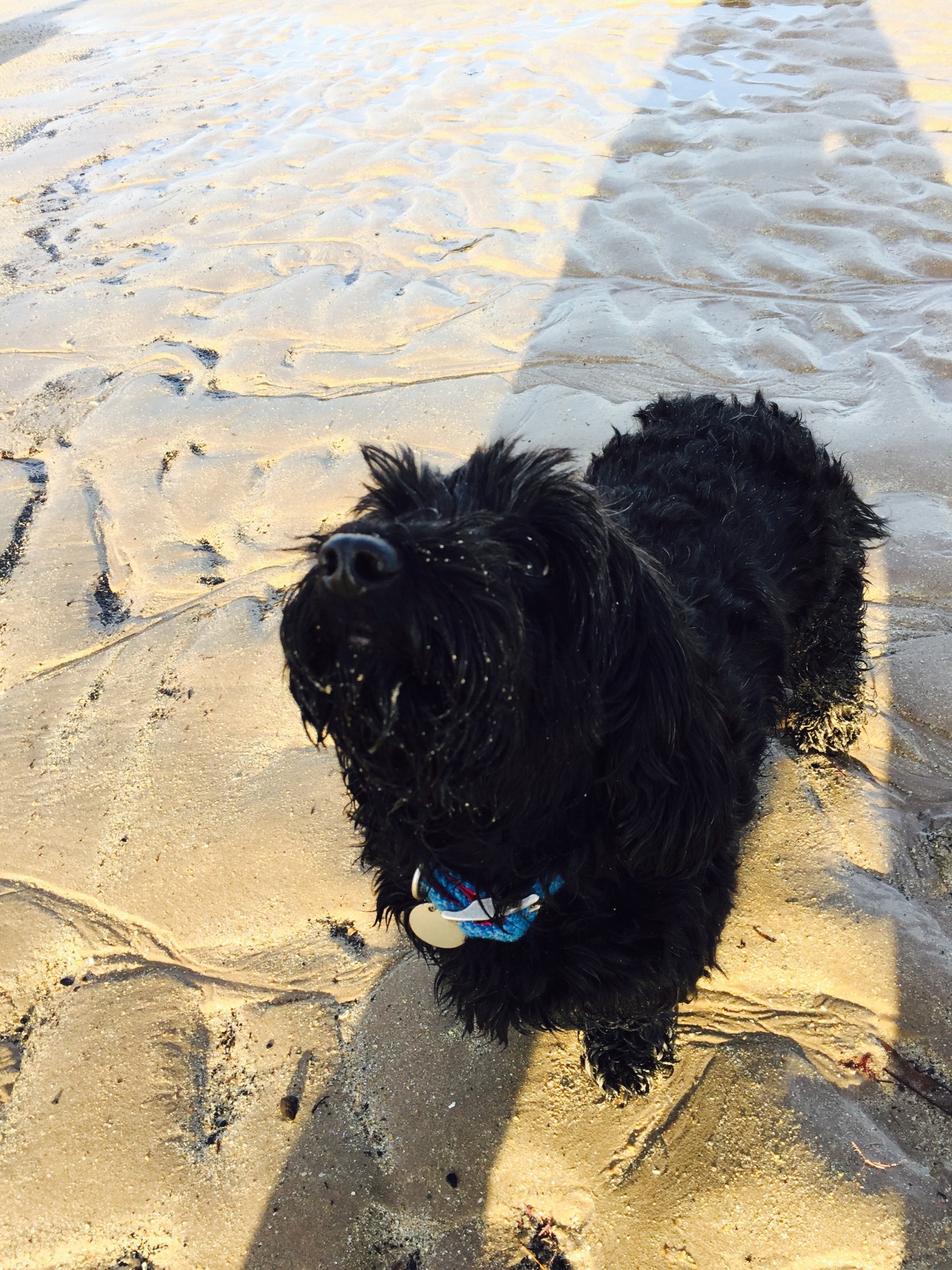 After a while Mum reminded Dad that it was her birthday and to stop bothering people and so we didn't meet everyone in the room, which is probably just as well.
In the middle of the Beadnell village, Beadnell Towers is a really good post-walk place to try. You can walk north from High Newton, past Football Bay and along Beadnell beach, or south from Seahouses. They're both great beach walks and definitely long enough to justify some treats at the Towers when you get there. If you don't have a dog (why?) they're still great walks and there's plenty of room for everyone.
See you next time!