It's a Dog's Life: Thoughts on Spaniels
Our canine columnist is back again to share the inside track on his favourite dog-friendly spots
This week, LN's office pooch Winston has found a perfect pub for a pint, and he's also sharing his thoughts on spaniels.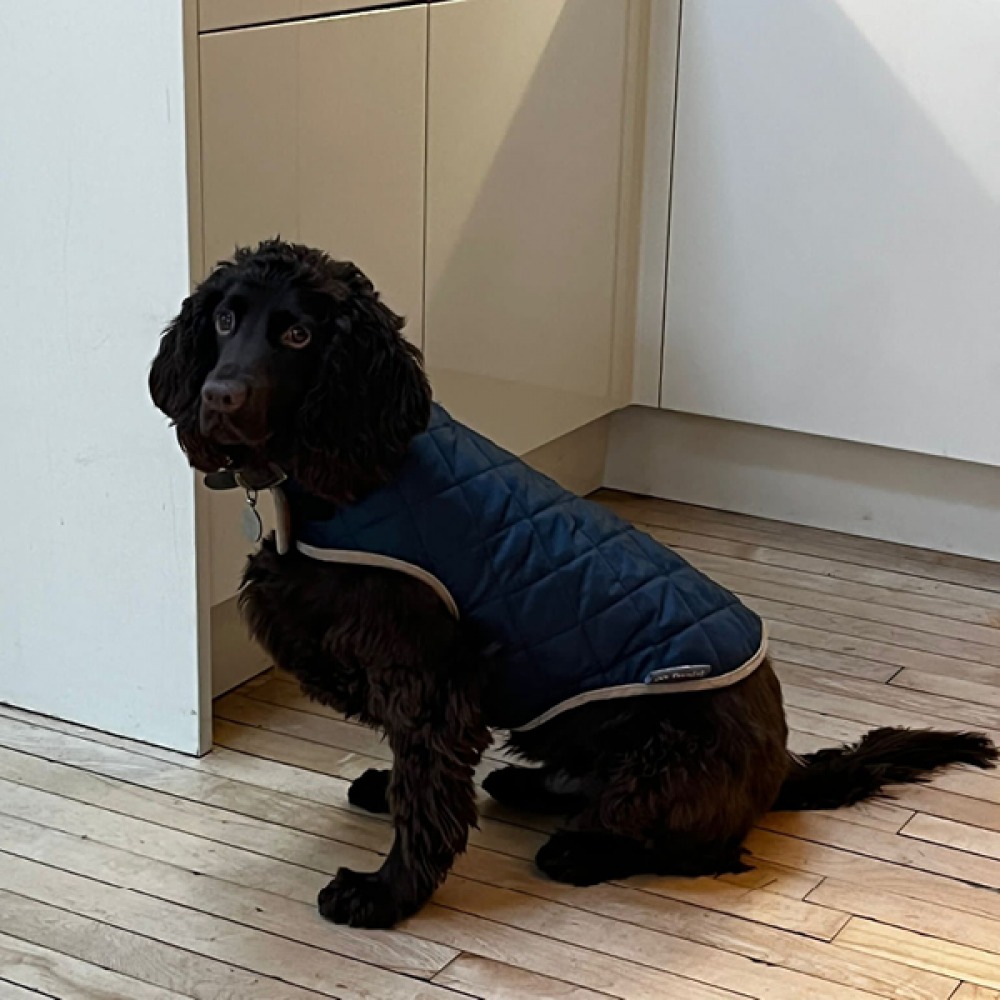 Salutations spaniels,
How come I'm mentioning one breed, I hear many of you ask somewhat put out. Well listen up and all will be revealed. Firstly, let me declare an interest. My older brother Nelson was a Spaniador, and my mum says he was the kindest gentleman ever, which is a bit rude to me and my other brother Boswell but we have other traits that appeal. Anyway, while Nel was a gent I think it's fair to say that a lot of spaniels are completely and utterly bonkers. They run around in circles, leap in the air and even the ones that are trained within an inch of their lives have a somewhat weird twinkle in their eye. As witnessed recently: one of my favourite walks is in Exhibition Park, well blow me down with a bongo drum if I didn't spot Harry, a spaniel who I know vaguely, causing absolute mayhem. The reason Harry lost the plot was because someone has had the temerity to put loads of lions in our park, not real ones, but big statues. Anyway, the BBC were filming and there was wor Harry jumping, leaping, barking and being an idiot like only a spaniel can be, a bit like football fans are when they know they're on the telly, adds my dad unhelpfully. It actually is quite a performance.
If you do go for a walk in the park to see the aforementioned lions, you can stop off at Wylam Brewery where there's a good selection of beers and some weird ones to keep beardos happy too. There's a good beer garden (which always has a few new friends to find) and they also do foodie events which look fun and a cracking Sunday lunch if that's your bag.
It's wrong to put all spaniels in the same pond (very good swimmers you know) and for balance as all good journalists do, let me tell you a 'tail' of a spaniel from Cumbria. Max the springer spaniel was a cracking individual. To cut a long story short Max, who even has a statue of him (not a lion a real dog), was terrific. He won a PDSA (see last week's column), his main contribution however was the sheer joy he brought to thousands of people and the money he raised for good causes. Max passed on recently but as his owner Kerry said: 'The friendships, the changes in people's lives – all made through a dog.' Max coincidentally had a brother called Harry. He even wrote a book called Max the Miracle Dog, it's a really good read if you have time. I've been hearing a lot about dogs helping owner's mental health and you don't have to be a spaniel to help your owner – or a celebrity like Max, just be a loving companion.
So on that note I'm going to wish all of us three woofs: Hip Hip, Woof; Hip Hip, Woof; Hip Hip, Woof!