Northumberland Author LJ Ross Recommends This Book for Your Next Read
Northumberland-born LJ Ross is the bestselling author of the DCI Ryan murder mystery series. Each month, she shares an exclusive Book Club pick with Living North readers
This month's LJ Ross Book Club selection comes from the inimitable Miriam Margolyes, who has penned a candid memoir about her life and adventures entitled, This Much is True.

It's a departure from our usual trend towards crime and thriller fiction but, as a BAFTA-winning actor, respected voice artist and all-round naughty 'character', Margolyes' life story doesn't disappoint. Hilarious and jaw-dropping in equal measure, it charts the rise of a 'national treasure', complete with anecdotes wild enough to set your hair on end…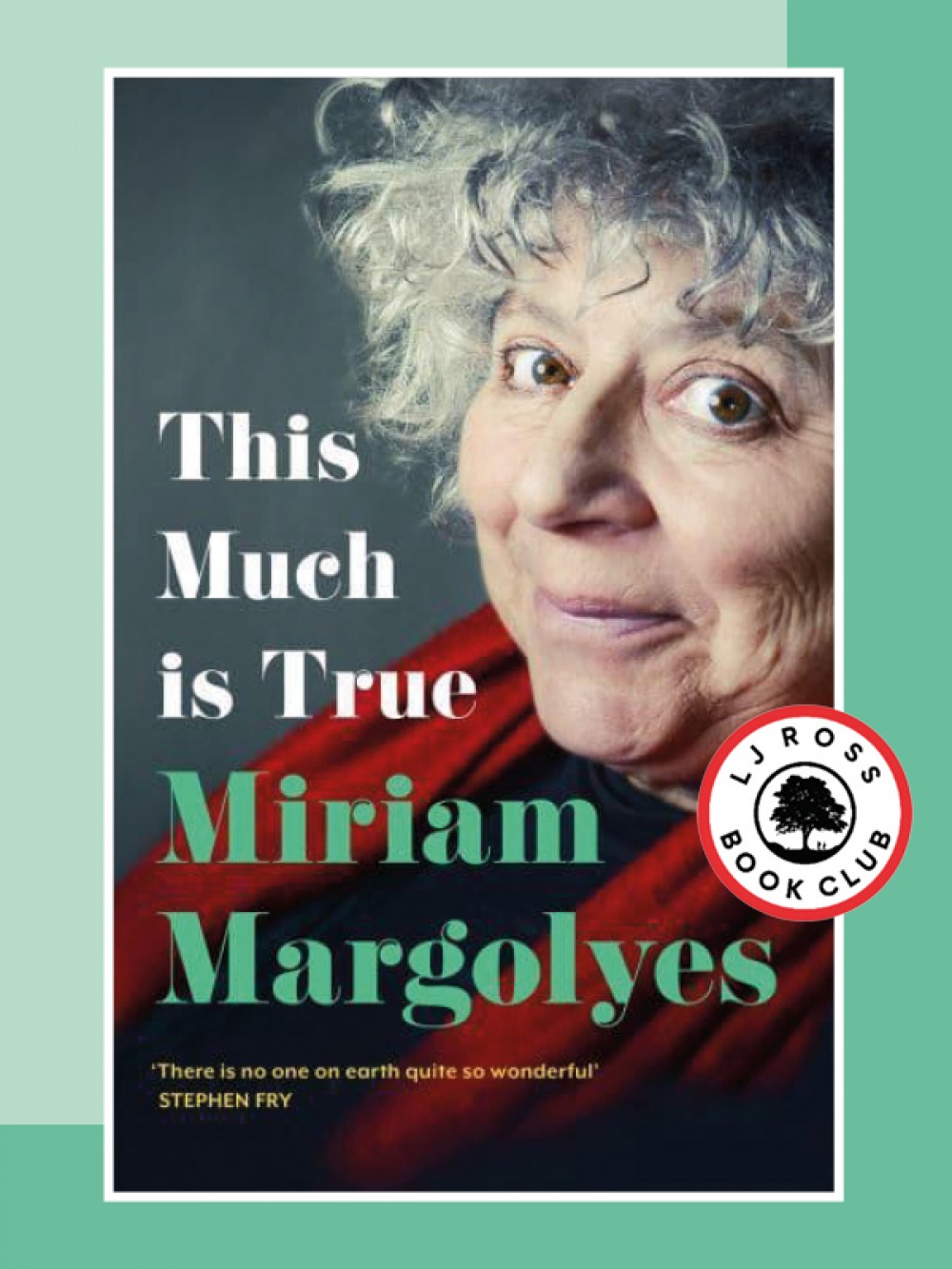 This Much is True by Miriam Margolyes
LJ's Thoughts:
'Everybody loves a good laugh, and this memoir delivers laughs aplenty! When considering how best to describe this book, I find there are almost too many adjectives: raucous, rambunctious, lewd, potty-mouthed, vivacious, gloriously filthy yet tender, heart-warming and outspoken, to name a few.
Above all else, Margolyes has that rare ability many of us find so difficult, which is to be fully, searingly honest – no matter what people may think of us. It's an admirable trait and makes for a compulsive, immersive read which feels much more like a conversation with a friend than mere words on a page.
I'd heartily recommend this book to anyone in need of a pick-me-up, who is prepared to step outside their usual reading tropes to discover something different!'


If this month's pick isn't for you, why not try these?