Lucy Pittaway Creates New Art to Celebrate the Queen's Jubilee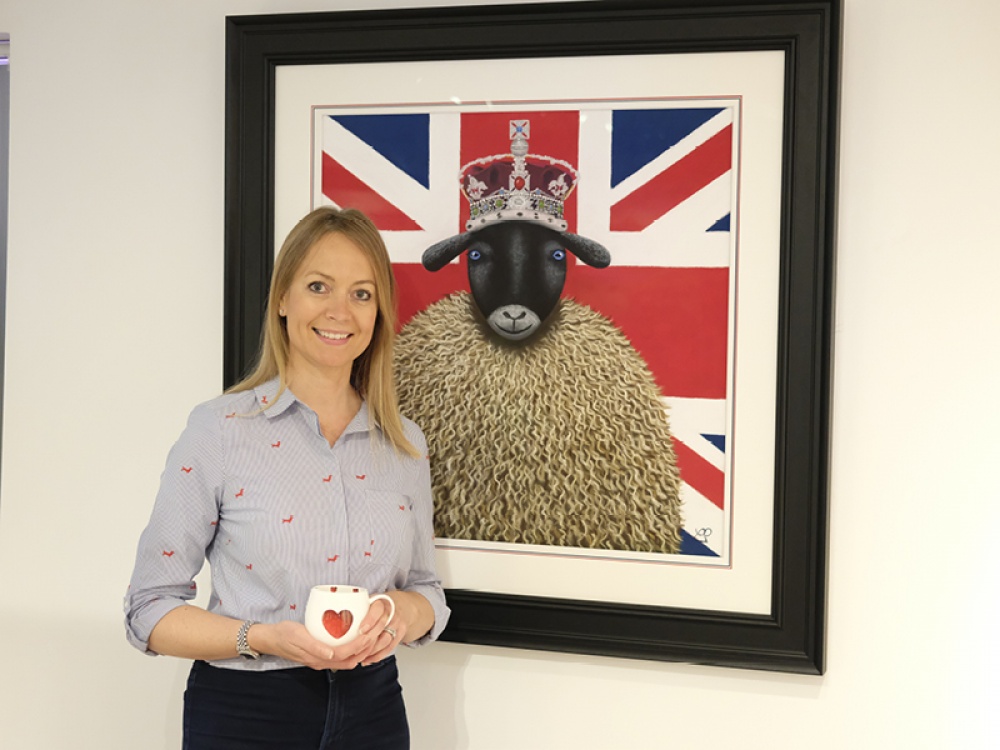 Partnership
Queen of the Flock
From small beginnings working from a home studio, former graphic designer and teacher, Lucy Pittaway, has gone on to establish her place as a key contributor to the art market and continues to win awards including UK's Most Popular Published Artist 2018 and 2019 awarded by the Fine Art Trade Guild.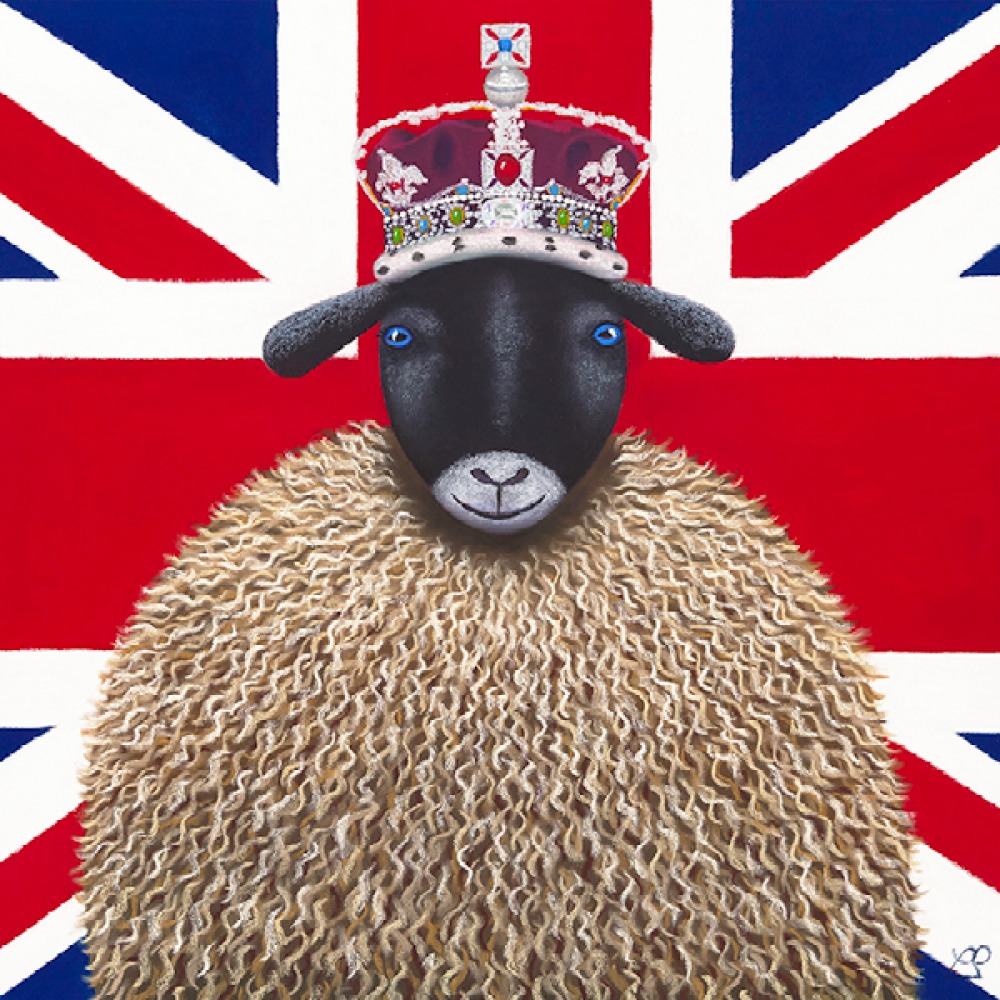 Fast forward to today and you'll find Lucy's work in homes and galleries across the UK as well as in her own beautiful galleries and online store offering stunning original works of art, Giclee prints and striking canvases as well as ceramics, textiles and stationery, making beautiful gifts or additions to any home.
You'll find Lucy's famous sheep in many of her collections and it's this same style that is making a statement in her latest piece. The sheep themselves are inspired by Lucy's children and the way in which they see the world – large, bright and with big smiles. It was seeing the world through her children's eyes that influenced Lucy in creating the naïve and imaginative style that we see today.
Also inspired by the world around her, Lucy was committed to creating a new piece of art to celebrate the jubilee and cement a piece of her art into history as we mark the landmark occasion of Queen Elizabeth's Platinum Jubilee and her 70th year on the throne.
Lucy explains the inspiration behind the piece: 'I knew that I wanted to mark such a momentous occasion. I've always had the utmost respect for our Queen and know that there are many other people in the UK and worldwide that feel the same way. I wanted to create something bold and striking with a very British feel, whilst staying true to my own style as we celebrate this historic milestone and the Queen's dedication to her country. The title of the piece reflects the sovereign's dedication to her role and that she is the Queen of her people.'
The piece is certainly eye catching – bold, bright and distinctively British. With her sapphire blue eyes matching her sparkling jewels, she reigns over her kingdom as Queen of the flock. 'I hope my collections inspire you to see the same beauty that I do and that it brings a smile to all those who view it,' says Lucy.
Available in a range of sizes as an open edition print, mounted print or canvas, plus the limited edition, sought-after artist proofs. Additional framing options available. For more information on this piece and to see Lucy's full body of work, visit lucypittaway.co.uk or one of the stunning galleries located in Yarm, Richmond, Brompton-on-Swale or Keswick.