Matei Baran Tells Us About His Posh Street Food
Street food is a trend that's here to stay
But forget those simple dishes assembled inside a food truck, MasterChef Matei Baran is setting a whole new standard with his new venture #PoshStreetFood
As we know, when the pandemic hit back in March 2020, most restaurants and food locations had to close their doors to the public. However, for award-winning chef Matei Baran, the arrival of the pandemic gave him the courage to launch a new food venture he had long been cooking up. 'I'd had this idea of street food for quite a long time, but I never had the courage to do it,' he explains. 'But the pandemic was about surviving,' he says, and Matei took on the challenge of coming up with new and creative ways of getting his food out into the public.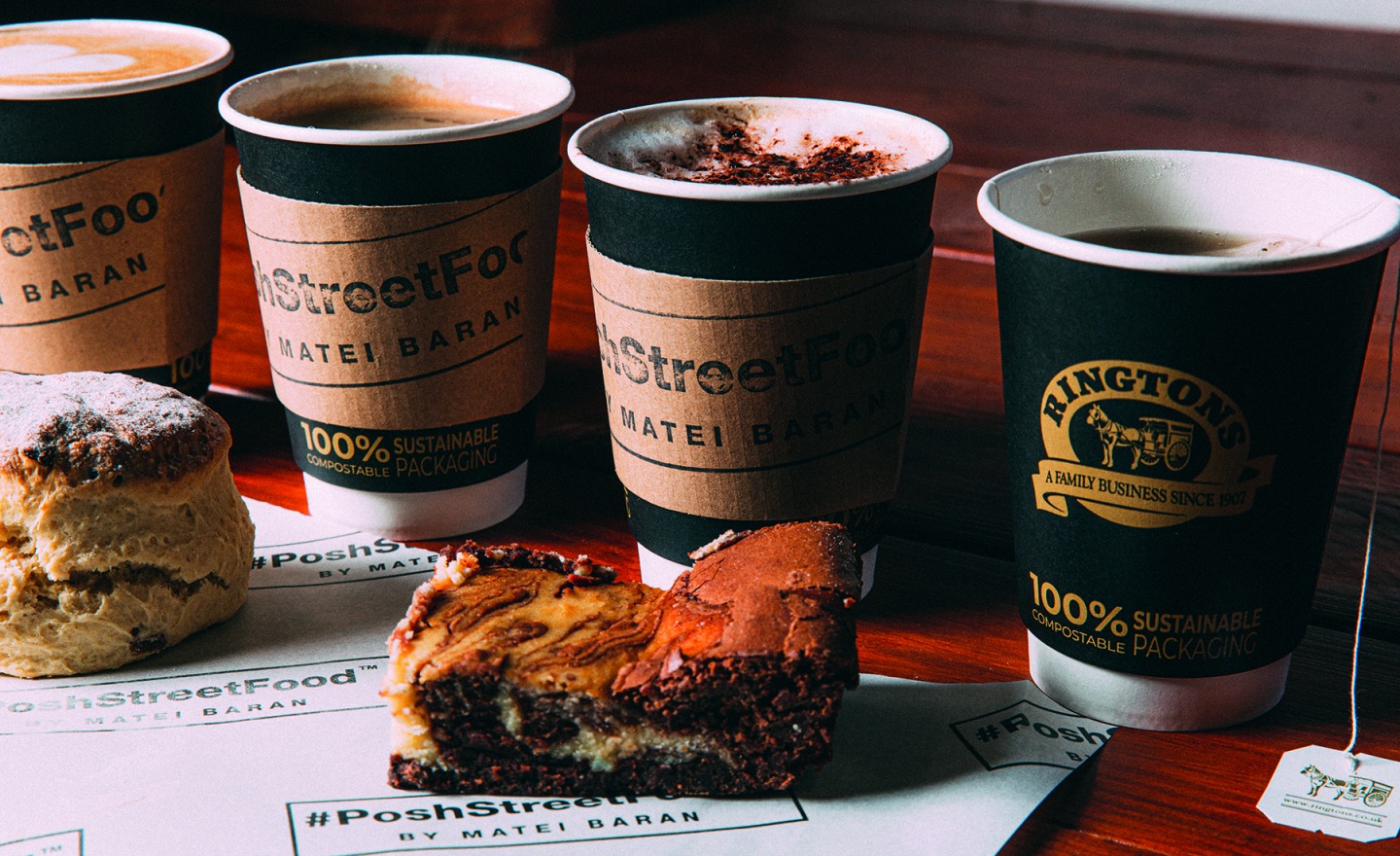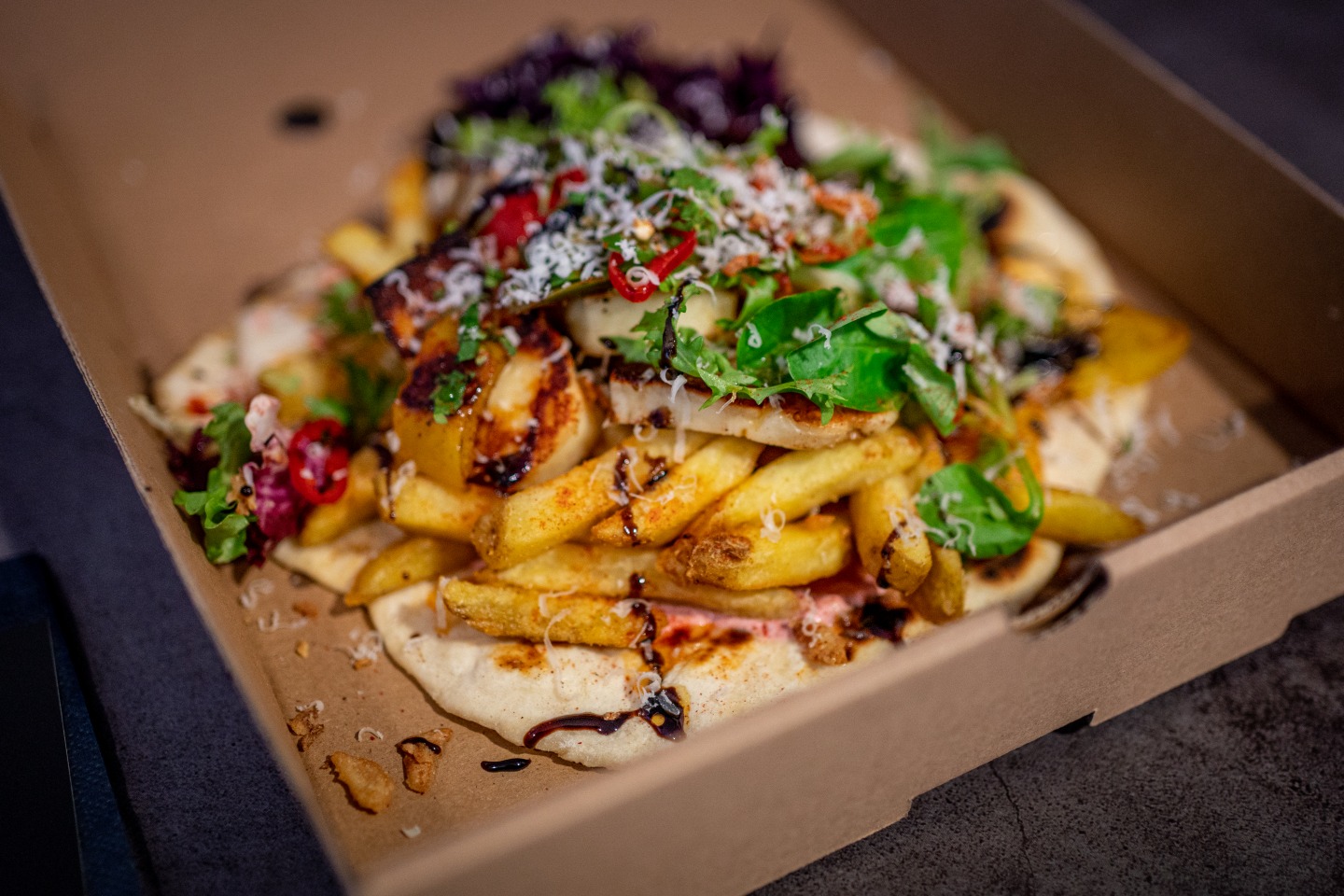 #PoshStreetFood, originally based at Matei's café at Newcastle's Stepney Bank Riding Stables, took to the road last summer after the first wave of the pandemic. Traditionally, street food is prepared and cooked in a food truck or temporary stand and although tasty, tends to be fairly simple. However, MasterChef star Matei wanted to deliver a more sophisticated, restaurant-style menu, with rather more complex dishes. 'We have 14 different dishes on our menu,' he explains, 'and they include some of the more traditional street food favourites, like kebabs, but with a new lease of life — the most popular is the belly pork.'
Matei's passion for food and his new foodie venture came across loud and clear as we spoke to him, and this enthusiasm has rubbed off on customers. 'It is overwhelming,' he says. 'The feedback has been incredible. I'm just so passionate about what I am doing. It's great to see people appreciate a different concept.'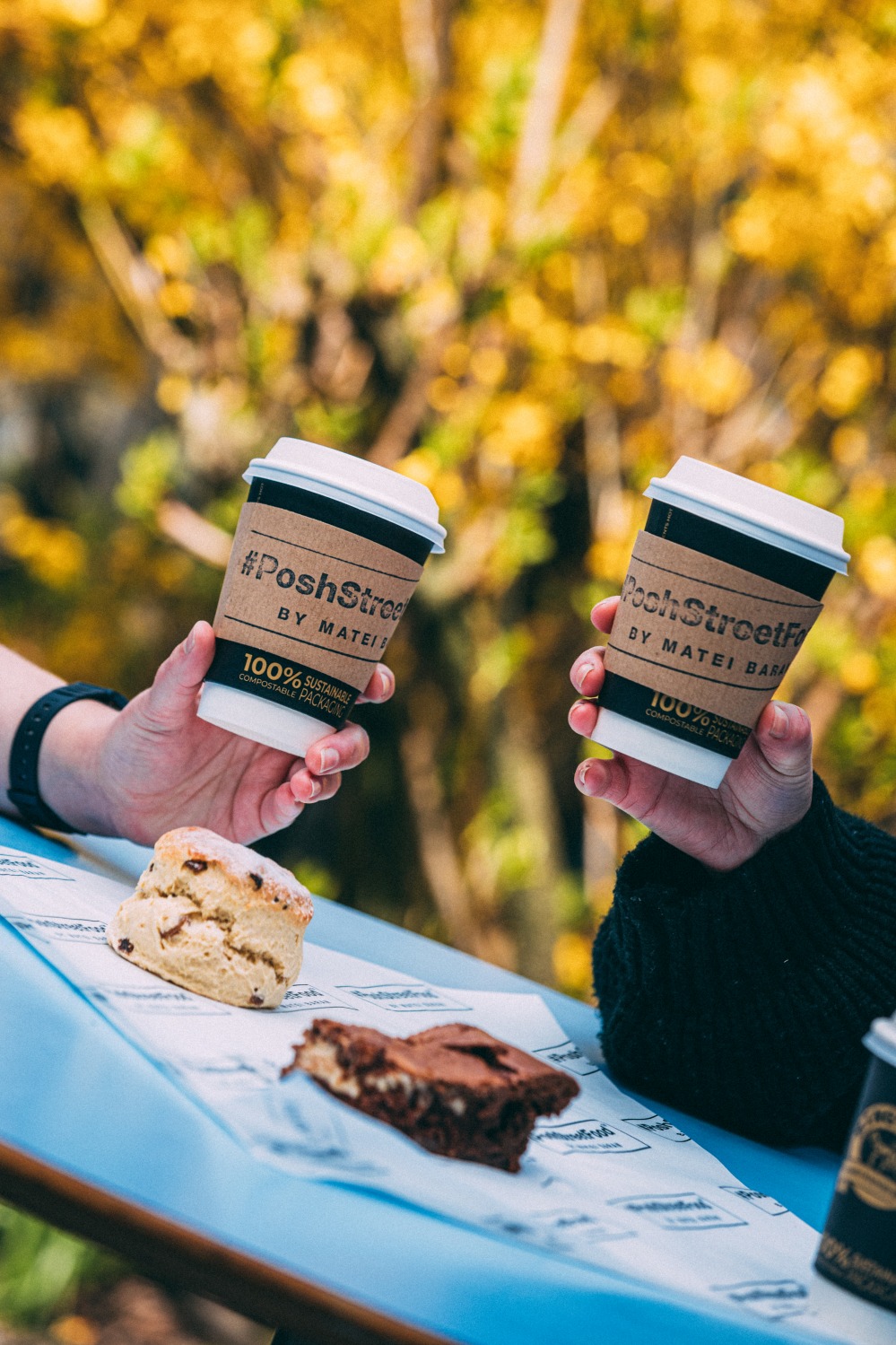 The #PoshStreetFood mobile kitchen has been touring the North East, visiting different villages and pubs and putting smiles on people's faces. One notable location Matei chose to serve up his street food was Rothbury, in Northumberland. 'I realised that going to those types of locations brings something new. I had people in tears saying this is the most exciting thing that has happened in the last year in Rothbury.' With lockdown measures restricting many people's lives, small towns like Rothbury suffered with annual events being cancelled. Matei explains that going to more remote locations was not only a good idea for the business, but something that helped bring happiness to locals through his food.
Matei originally launched #PoshStreetFood with the ambition of catering for garden parties and weddings, and interest soon blossomed with lots of enquires and bookings coming through. Adam Bohill was brought on-board to help out with Matei's mobile kitchen. Adam was Matei's sous chef back when Matei worked for the Jurys Inn Newcastle. When put on the furlough scheme, Adam contacted Matei to offer to help out with his new street food venture and to try and keep active in the kitchen. As the scheme was coming to an end, Matei asked Adam to stay on full-time and he has since hired further members of staff, all of whom have been affected by the pandemic. Despite many of the new hires not having experience in the food and drink industry, their passion and willingness to develop their skills in the kitchen were more important to Matei. 'I'm fortunate that a big part of the business now is my staff, and I'm really proud of them and what we are doing'.
We asked Matei where he sees #PoshStreetFood going in the future; 'The idea is to become the leader in the North East for events and private catering, with the street food mobile kitchen at the forefront,' he replies, and while the BBC's MasterChef programme led to exiting opportunities, Matei says his new #PoshStreetFood business is somewhat different – a concept that combines the idea of MasterChef-inspired food with traditional street food dishes. 'What I'm doing is different to the simpler street food, the way of doing a wrap with a bit dressing on, it's more like a proper restaurant service.'