Meet the Brothers Behind the Beeswax Candle Business Bottling Up North East Heritage
Joe and George of Askews Candles not only do their part to support the bee population, but also to preserve bottle-fulls of heritage – one candle at a time.
We caught up with Joe Askew to find out why we all need his unique beeswax candles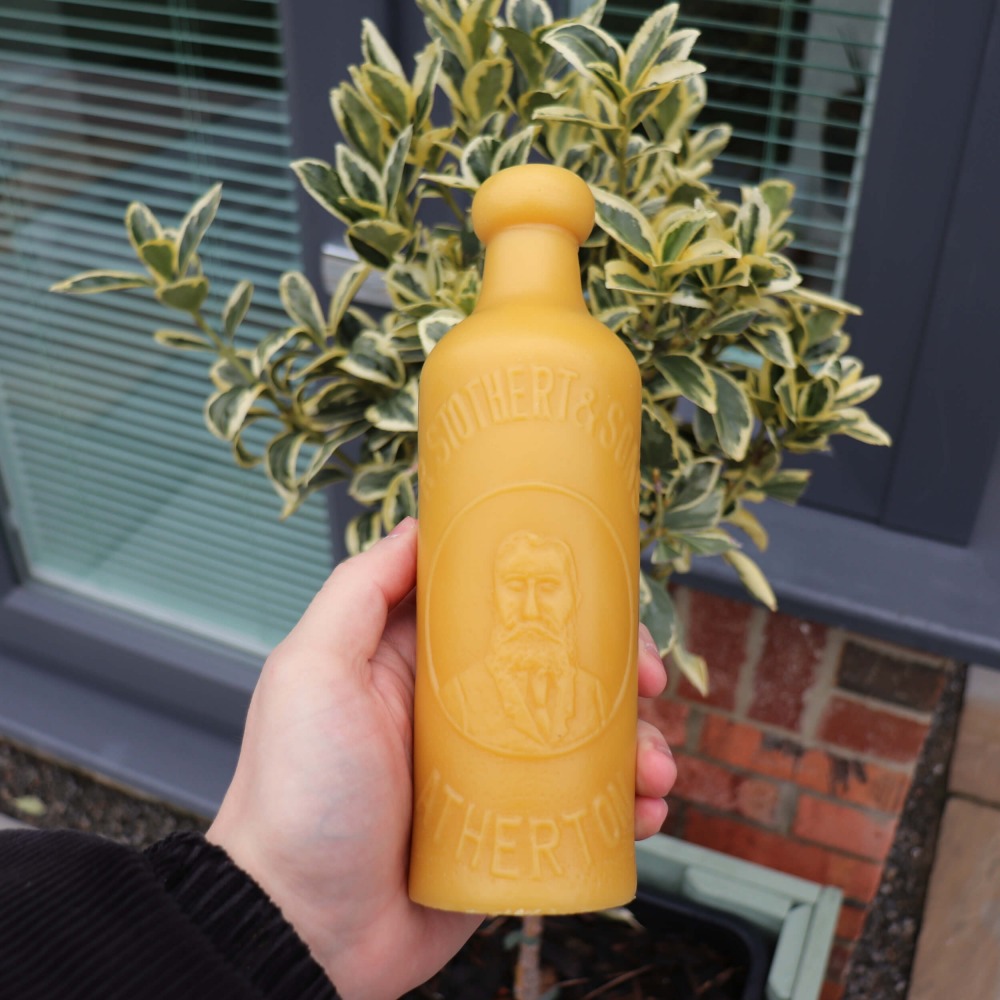 Tell us about yourselves.
We are Joe and George Askew – two brothers from Darlington who make unique beeswax candles in antique and vintage bottles.
How did the business come about?
George was experimenting with different candle shapes and came up with the idea of using old bottles as a candle mould – it was something unique and different. That was eight years ago, but we've been a business for five years now.
Why should we opt for beeswax candles?
Beeswax is a very energy-dense wax and has the brightest and longest burn of any candle wax. The glow is a lovely orange-yellow which illuminates the beautiful bottle designs as it burns. Beeswax is also a very clean burn and doesn't release parabens like paraffin wax does. We only use 100 percent beeswax, so there are no added scents, but beeswax does have a very subtle sweet honey scent.
Buying beeswax also supports our bee population, which is absolutely vital for a healthy ecosystem – especially now that bee populations are in decline. When you buy a beeswax candle, you are supporting a healthy environment and ecosystem.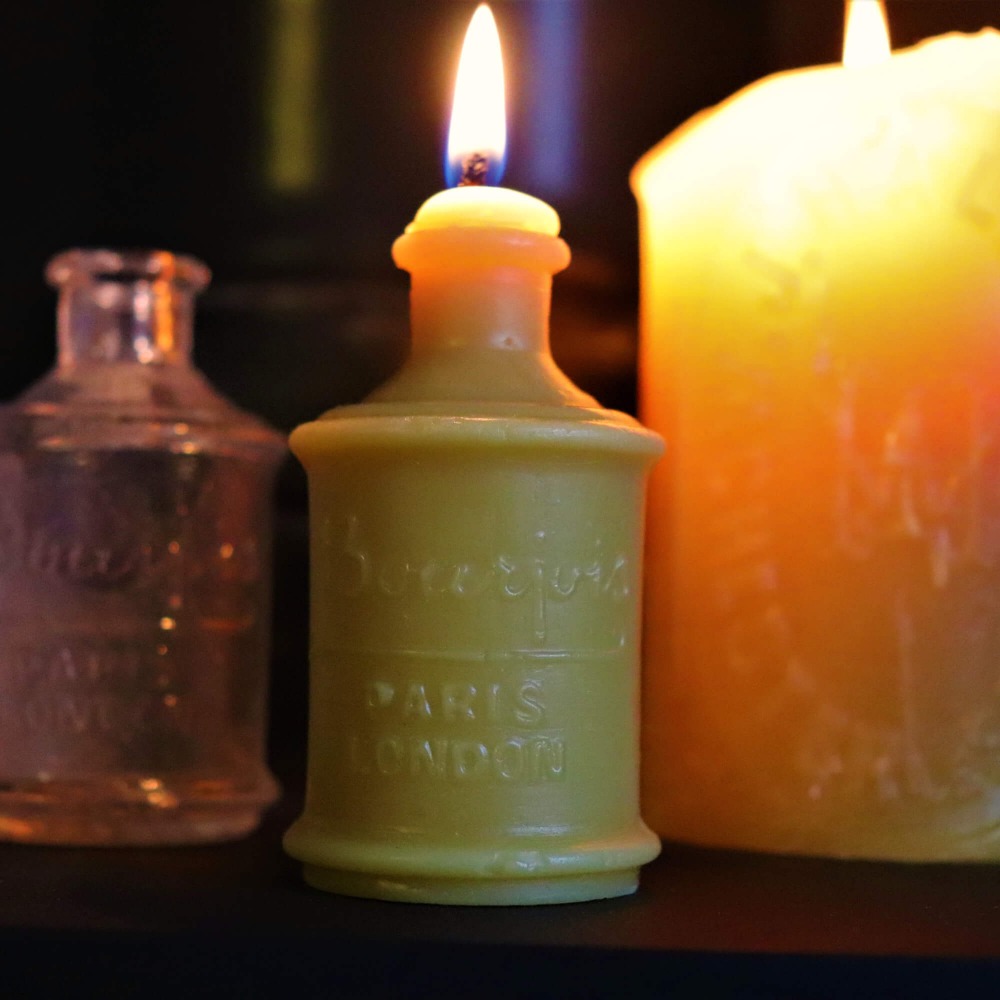 What is your inspiration behind the bottle candles?
It's all about creating something different while preserving history. Many people often have old bottles that they have found or been given, but eventually they end up in a box in their loft or gathering dust somewhere. By making the bottle into something practical, customers can experience the rich history of the bottles through something that can give them a cosy atmosphere at home.
We meet many people who dig up bottles, or find them in rivers or bottle dumps. They often have their own stories to share or a piece of history about the bottles they've found – and often they'll gift the bottles to us so we can make moulds and candles from them. We have candles made from bottles that have been found all over the country.
Tell us about the making process.
We make an exact mould of the bottle and then select the correct wick size and type, before pouring the wax into the mould and hand-finishing each candle. The hard part is the extensive testing we have to do to get the process right!
Favourite place in the North East?
It has to be Durham – there's always great places to eat and I'm a big fan of the Cathedral.
I love walking and there are so many nice spots along the River Tees with stunning scenery.
Where can we find you on a day off from candle-making?
Probably in front of the log burner, spending time with my family and keeping warm. I picked up reading again during the pandemic, so you might find me at home reading some history or science fiction.