Meet Vicky Wade Owner of Tori Lo Designs
After finishing university, Vicky Wade needed a new creative release which she could have total control over
After launching her own high-quality leather bag and accessories brand, Tori Lo Designs, six years ago, the business is thriving. We caught up with Vicky to chat about her venture and find out what inspired her.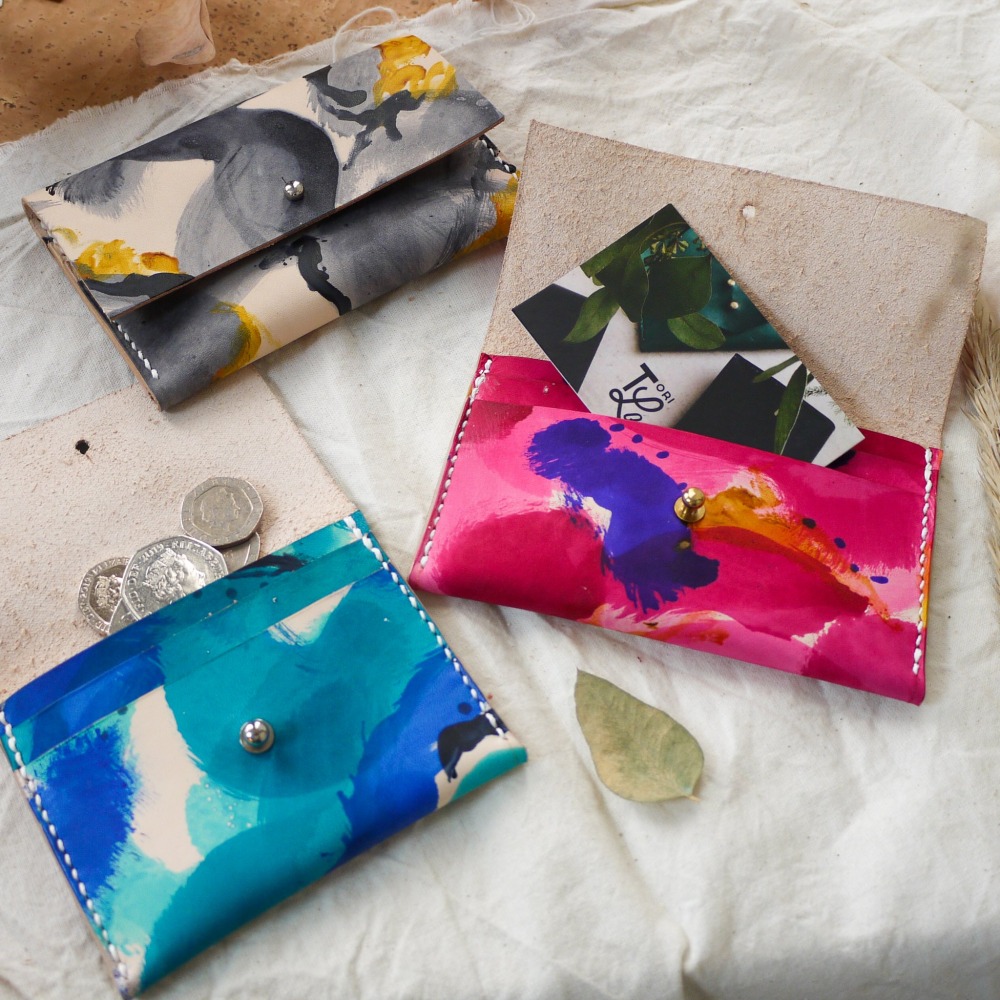 Tell us about yourself and how the business started.
I started Tori Lo Designs back in 2015 after being in-between jobs and debating whether to go travelling. The business started as a creative release for me, and was an opportunity to have full creative control over something. I have a fashion marketing degree from Northumbria University and that's where I first dabbled with leather craft, but I never really gave it much thought after completing my degree – it wasn't until I found myself spending a lot of my free time in my favourite little leather shop in the heart of Newcastle that I really thought about the craft. I knew very little about the traditional processes used in leather production, and vegetable tanned leather was something that I had never worked with at the time. However, I was intrigued and willing to learn. The tools were all very new to me but I knew I wanted to add my own twist to a traditional skill and now vegetable tanned leather is a staple in my collections. After a few more years of working in part-time jobs and trying to create my collections on the free days I had, I eventually took the plunge and turned Tori Lo Designs into a full-time job in 2018.
What inspires your work?
My work always follows a feeling or a mood, but each design comes from a place of happiness. Minimalism is something I really love, but adding a little bit of colour really adds some flare to each piece. I'm also greatly influenced by nature, particularly water and its fluidity. In the design process I tend to take a classic shape or style and add a twist of something bright like tie-dye or in the form of a hand-painted design.
Talk us through the artistic process when creating one of your pieces.
Most of the collections are made to order, which means I'm able to reduce waste and provide more options for my customers. Making products that are made well and made to last is something that is extremely important to me. In terms of the process, each leather piece starts its life as a hide of natural, undyed vegetable tanned leather. This type of leather is made using tanning extracts from vegetable matters such as chestnuts and bark and I love that it ages with use, forming a patina, giving an even more unique character. I start by cutting each component and then hand-dye each piece – I have a variety of different colour options including plain flat dyes, tie dyes and hand-painted brush stroke designs. Using traditional saddlery tools, I then burnish, wax and glue each of these pieces in place and stitch any holes that have been punched. By this stage I am ready to start the stitching process – by using two needles at each end of the thread, this interlocks the stitch between the layers of leather to create a strong, durable and attractive stitch. I then go on to add any other components that are needed and burnish the remaining edges. The final stage involves giving the product one last polish before placing it in a beautiful branded cotton pouch ready for its new home.
'Most of my collections are made to order, which means I'm able to reduce waste and provide more options for my customers'
Do you have a favourite product or design that you've made?
Every time I make something new, that design becomes my favourite. I absolutely love the Brush Collection because each piece turns out so differently and I find that really exciting. In terms of everyday designs, the Jasper Satchel is my go-to and I have been using mine as an everyday carry for more than two years now – I love it just as much as I did on the first day I started using it.
Are you working on anything in particular at the moment?
Right now I'm working on making my pieces even more customisable – I want to be able to offer a really unique customer experience to everyone, so it's very much behind the scenes work at the minute. I'm also working on expanding other collections such as menswear and the homeware products, which I'm hoping to release soon.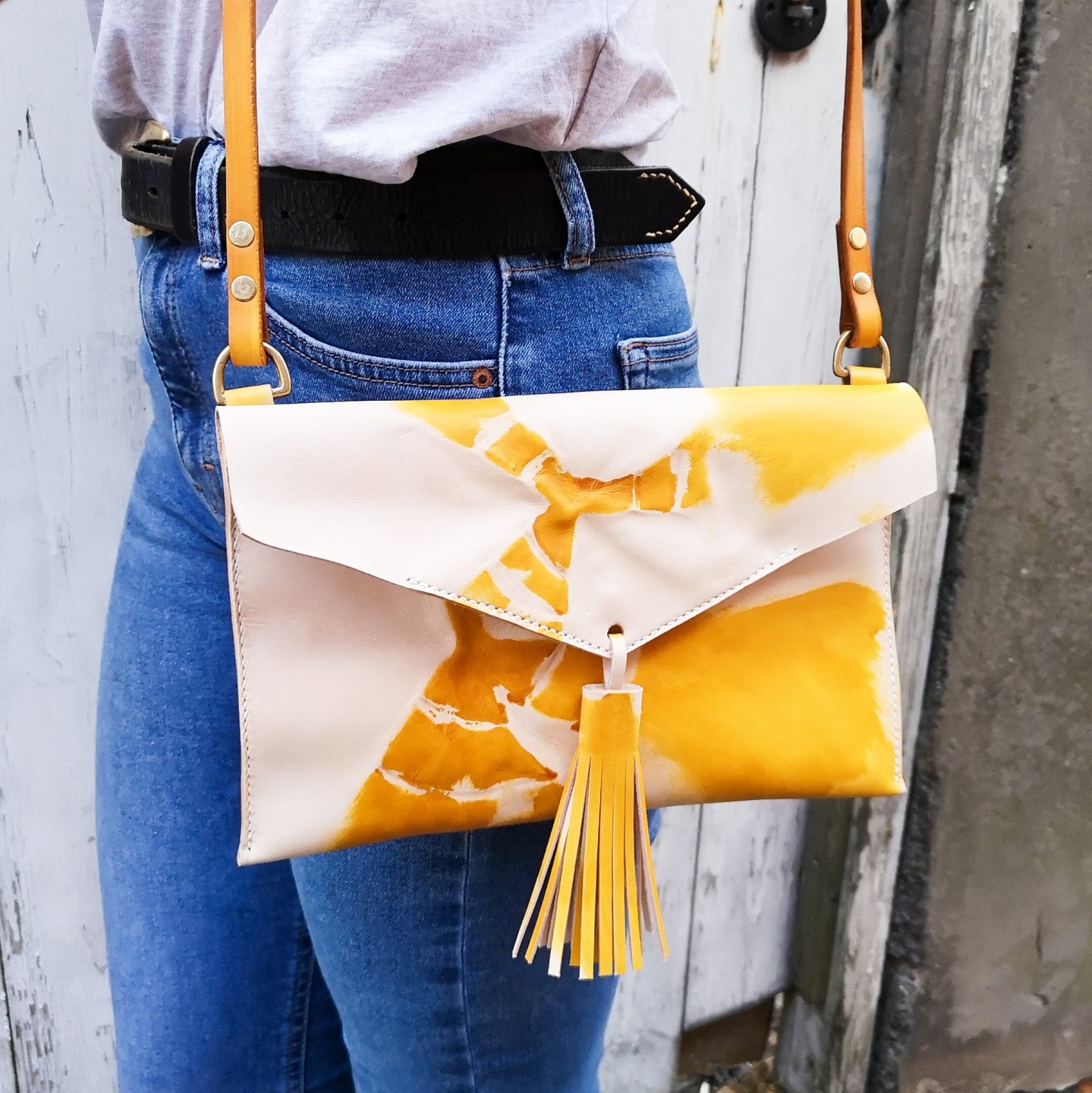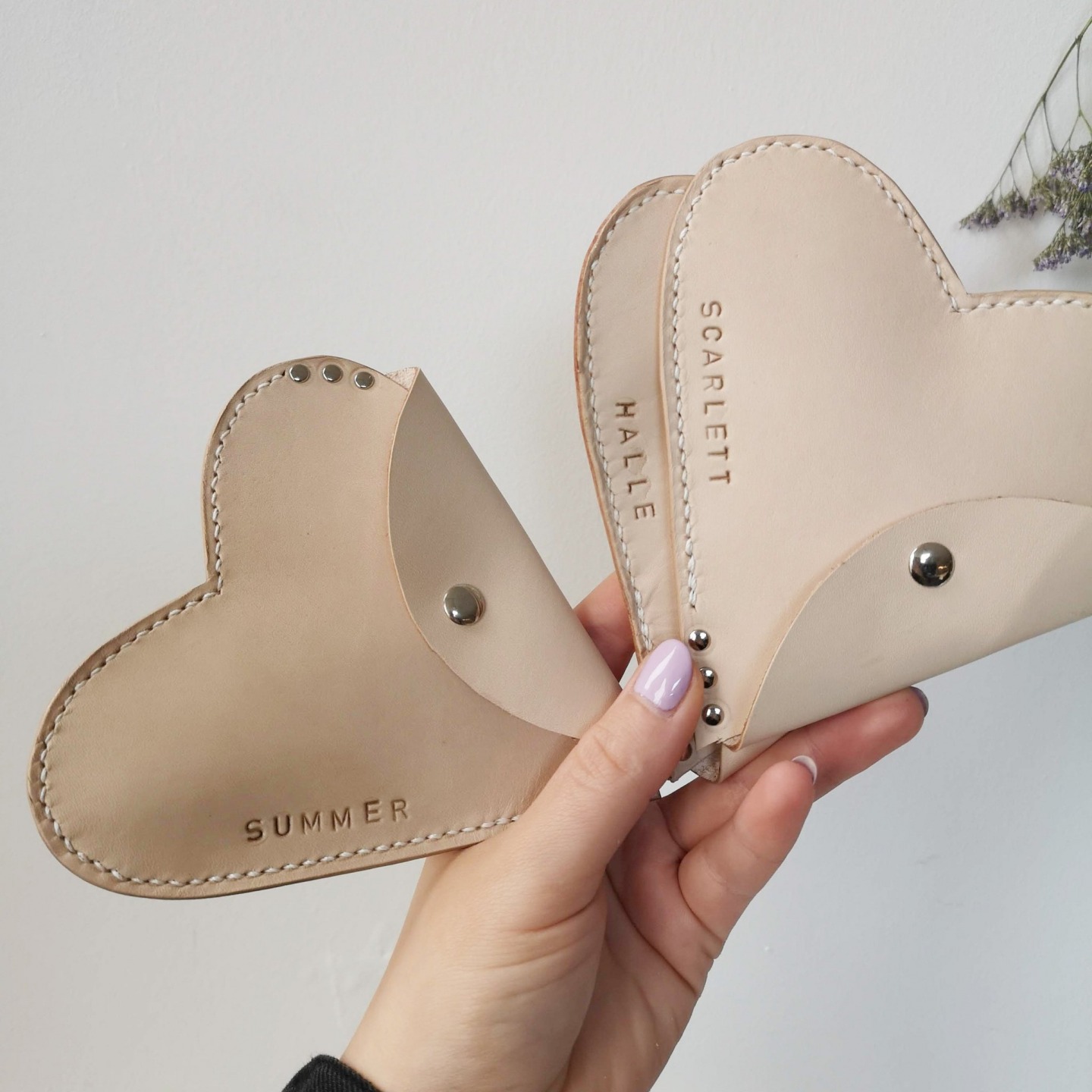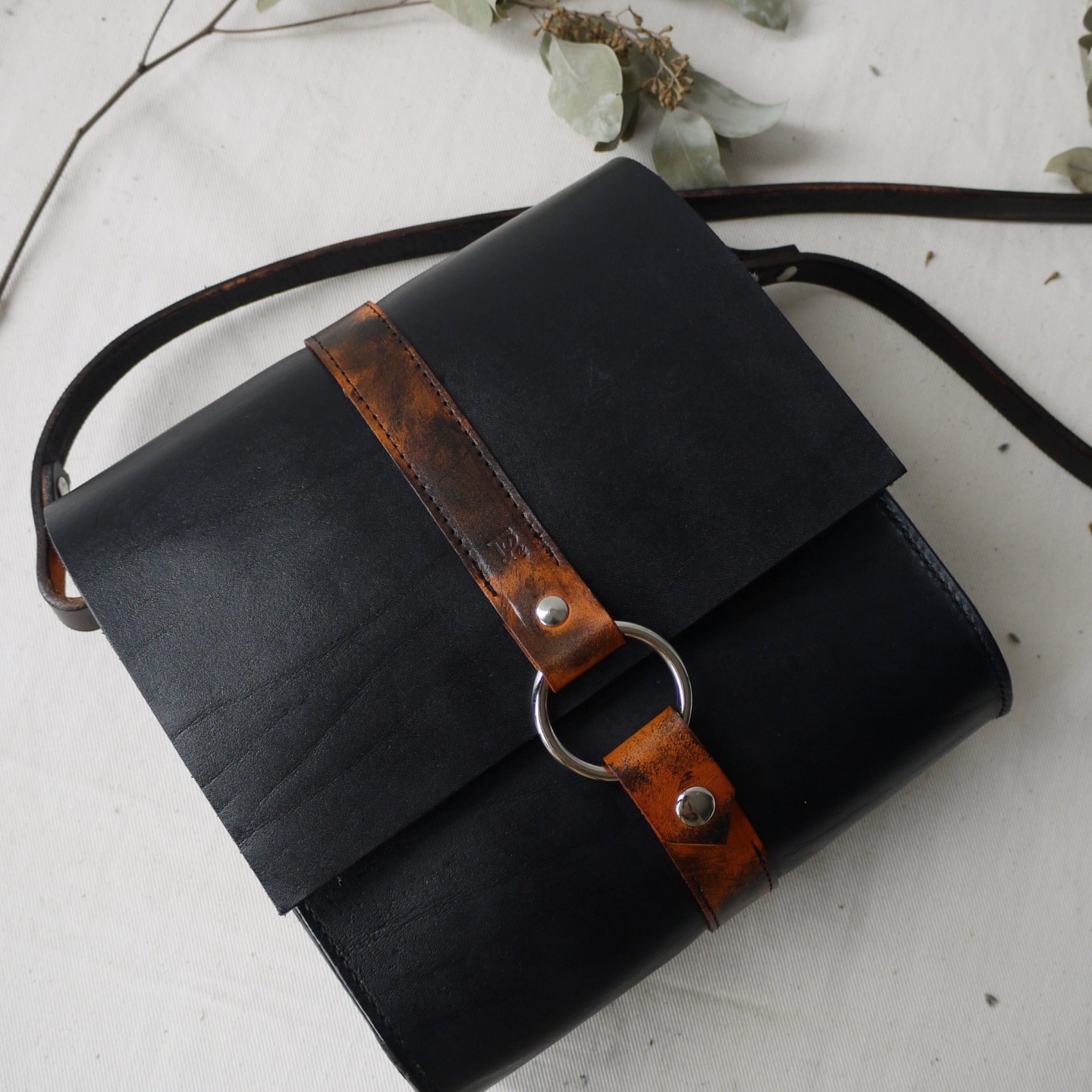 What does a typical day look life for you?
In the morning I usually walk down to my studio in NorthShields, taking a detour via the sea – nothing starts the day off better than some fresh sea air. I usually start by taking 10 minutes to plan what I'll be doing when I get there, or some mornings I have meetings to keep myself accountable and learn new digital skills with Mint Business Club, who are an online community for solo or micro business owners.
After that I spend the majority of my time getting hands on and making orders. I try to ensure each and every order is perfect. I also leave one or two days a week free for admin so I don't fall behind on the other sides of the business – it's a busy life in the studio, but it's always fun!
What's the best thing about what you do?
I love that no day is ever the same. I've honestly never been bored at work and my hands are rarely still, and that suits me perfectly. I think to be able to do something that you love and be able to physically make something that will put a smile on someone's face is an absolute gift.
For a chance to win your very own Piccolo Purse in Blush Brush, visit livingnorth.com