From a small town in Ireland to the city streets of Newcastle, meet Conor McLaughlin a Northumbria University 2021 Graduate.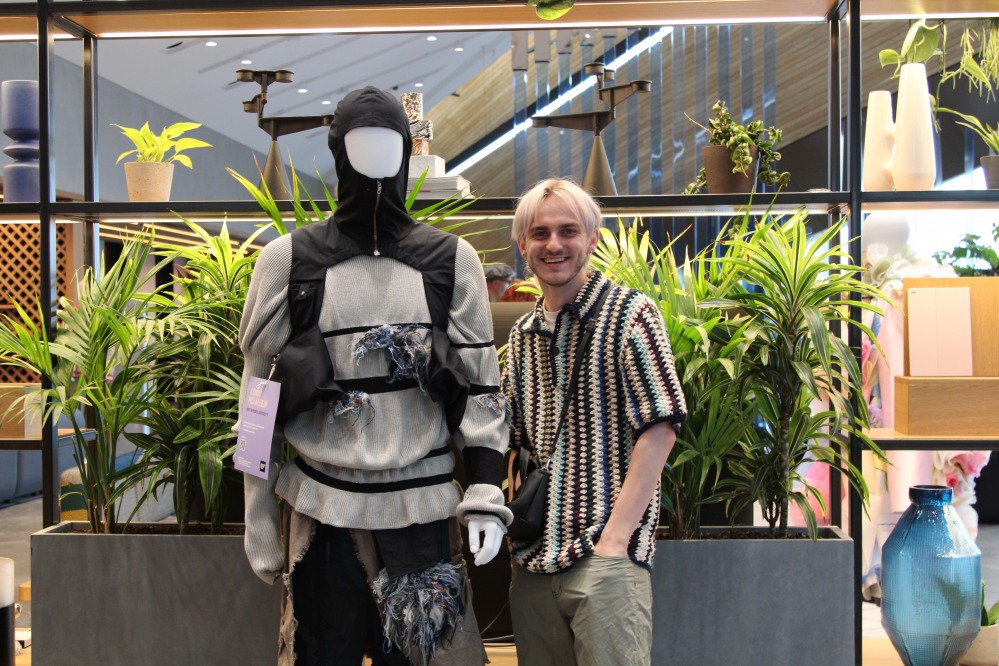 Tell me a bit about yourself.
My name is Conor McLaughlin, I'm from a small town called Limavady in Co. Derry, Northern Ireland. I studied Fashion Design & Marketing for four years at Northumbria University and spent a year of my degree interning at MCQ, a diffusion brand of McQueen. I decided to study in Newcastle as it felt very much like a home away from home and I can safely say it has been the best decision I have ever made.
When did you realise you were interested in fashion?
I remember always having quite strong opinions about what I liked to wear and what I didn't. I think that growing up where I did, wanting to be a 'fashion designer' is synonymous with runways and reading Vogue, which always bothered me. What really interested me and got me thinking about studying Fashion is the concept behind collections or particular design details. Going to quite an academic school I never seriously considered it as a viable career path until I finished my A-Levels.
How did it feel to be first shortlisted and then finalist for two awards at GFW?
I still can't get my head around how I made it to the top three nationwide in two awards! It's so rewarding to see my work recognised in these categories which I have so much interest in. It's been an amazing end to the last four years and I'm so grateful!
Your Stendhal collection is a concept-led VR platform to celebrate the future of fashion, music and dance in a post-modern world. Can you explain this a bit more?
The concept for the brand came from a David Bowie quote (1999) in which he predicts the interplay between technology and the user will be so in sympatico "it will crush our ideas of what mediums are all about". I wanted to create this space to bridge the gap between a virtual world and ours, where music and fashion can come together in a new and innovative manner. I think, especially after the past year, we all crave the sense of community, energy and embodiment that a music event provides. I wanted Stendhal to be a VR space where likeminded people can escape and appreciate they aren't alone.
What do you believe is the future of fashion?
I hope that 20 years from now putting on a piece of wearable technology will be as normal as putting on a T-shirt. I think there is so much to explore in making digital fashion more mainstream, whilst being sustainable and enhancing the human experience.