Meet the Designer: Hannah Wilson of Harlow Collection
After finishing her fashion enterprise course at Cleveland Collage of Art & Design, Hannah Wilson took to the sewing machine to develop her Harlow Collection brand, not knowing how successful she would become or that she would be a featured designer in British Vogue. We chatted to Hannah about her success and her plans to take Harlow Collection further.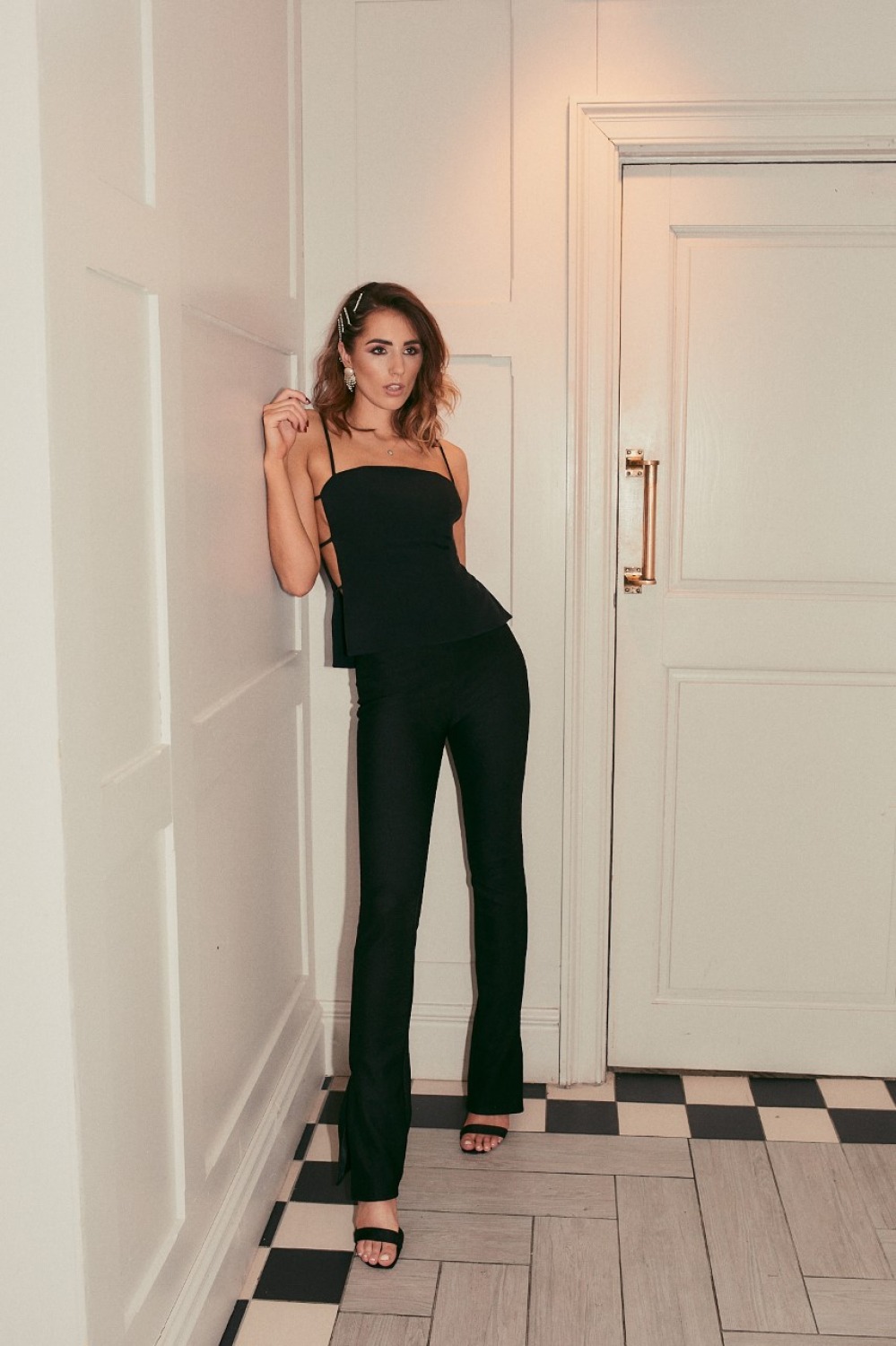 Tell us about your background and how you started Harlow Collection.
I studied Fashion Enterprise at Cleveland College of Art & Design, which is where I learnt how to sew. Once I left, I started making clothes and accessories for myself and posting them on Instagram which attracted some attention, and that's why I decided to branch out and make a brand out of my designs. I've always had a love of fashion and style, so it was just a natural move for me. I loved the idea of being my own boss and creating clothes for customers so I just thought, why not give it a go!
What inspires your designs?
My own style is a big factor in my creations. I always wear what I create and I would probably describe my style as quite simple yet classic and contemporary – I think a lot of my designs show that. I also find a lot of inspiration from Instagram and different bloggers and influencers, as well as Pinterest. My biggest celebrity style inspiration would be Rosie Huntington-Whiteley, for me she's really nailed it in the last few years and she always looks so well put together and effortless. That's what I aim for.

What is the vision behind Harlow Collection?
My vision is to create pieces that women can have in their wardrobe for years. I want women to be able to style my pieces with other items from the collection, but also pieces from their own wardrobes too. I think it's really important to buy less and invest in quality products that you love and can get a lot of wear out of. The designs I create are very much in line with that – they're seasonless, with the idea of being styled and worn all year round for a number of occasions. I think it's really important to operate with zero-waste policy and all of Harlow Collection scrunchies are made from fabric cut offs to ensure minimal waste. I also make everything to order for the same reasons, and to ensure I don't have excess stock lying around.
Talk us through your creative process.
I don't tend to follow trends and prefer a simple and classic approach to my designs. I do however look on social media like Instagram and Pinterest for some inspiration. To be honest, I usually just start with an idea in my head of something I want to wear for myself for a particular occasion that I can't get anywhere else. So, at the minute I'm working on a new summer collection and for that I have begun by sketching out designs to get a feel for how they will look. This isn't always the case though, I sometimes just go straight into the design process and start pattern cutting if the idea is clear enough in my head. I'll then get to the sample stage which can take quite a few times to make sure the fit is perfect. At this stage, and once I'm happy with the sizing, I either try it on myself or get one of my friends to try it on. I think it's so important to see a product on different body shapes to make sure the cut and fabric works for everyone. It can be quite a long process, but I really enjoy this stage because I love a challenge, and it's so rewarding at the end when you see the final sample.
What's it like running a business from the North East?
I love the North East and would always want to be here. Especially being an online business, I don't feel like I'm missing out on anything, and it's great to see other local business starting up and doing well. I think there are lots of opportunities here and you don't necessarily need to be somewhere like London to succeed. We have great nightlife so there will be lots of opportunities to host pop-up events and fashion shows.
Are your customers mainly based in the region?
No, not at all. I have customers from all over the country, as well as in Europe and America which is amazing. I don't think I'll ever stop getting excited over getting a sale – it makes it all so worthwhile.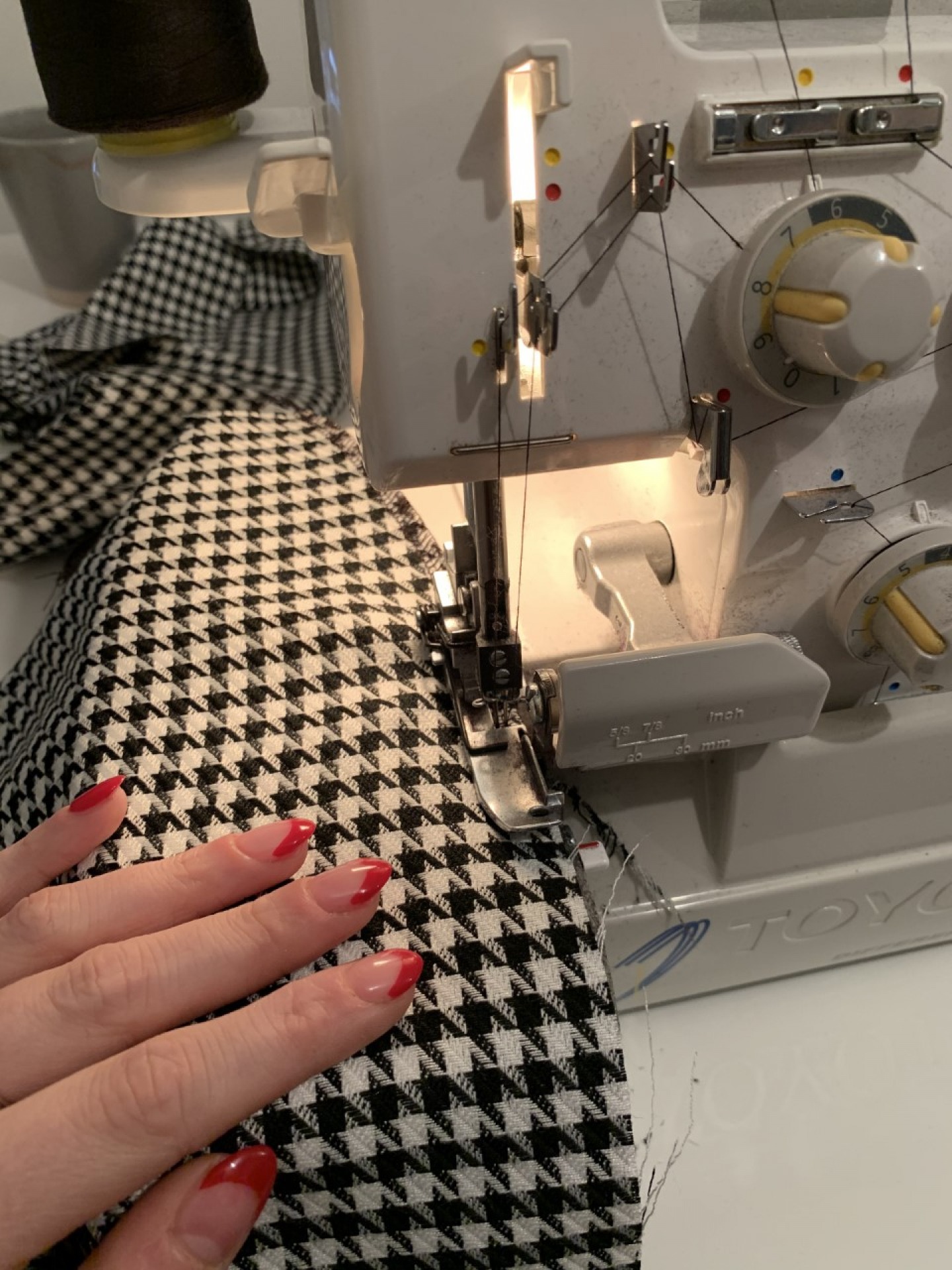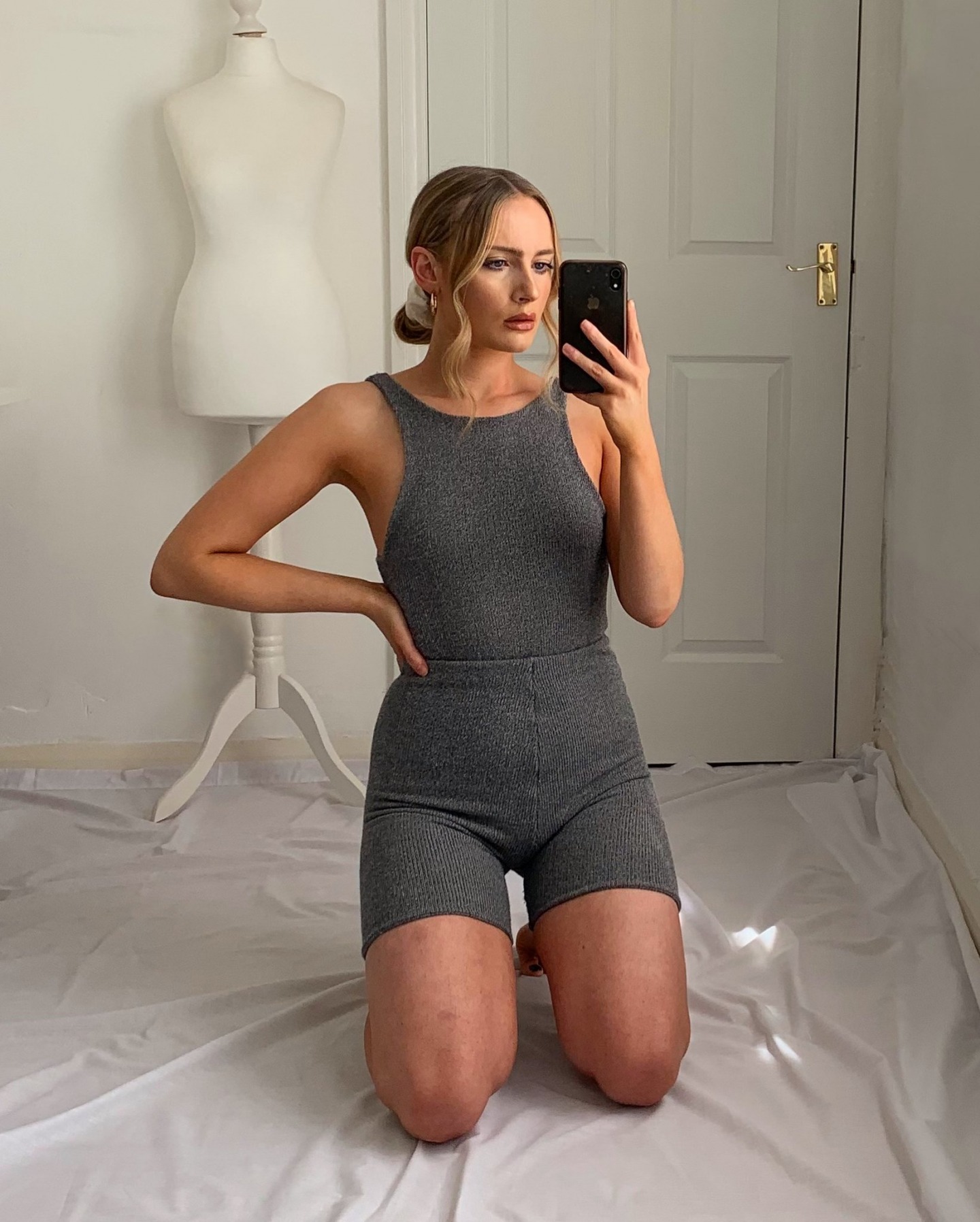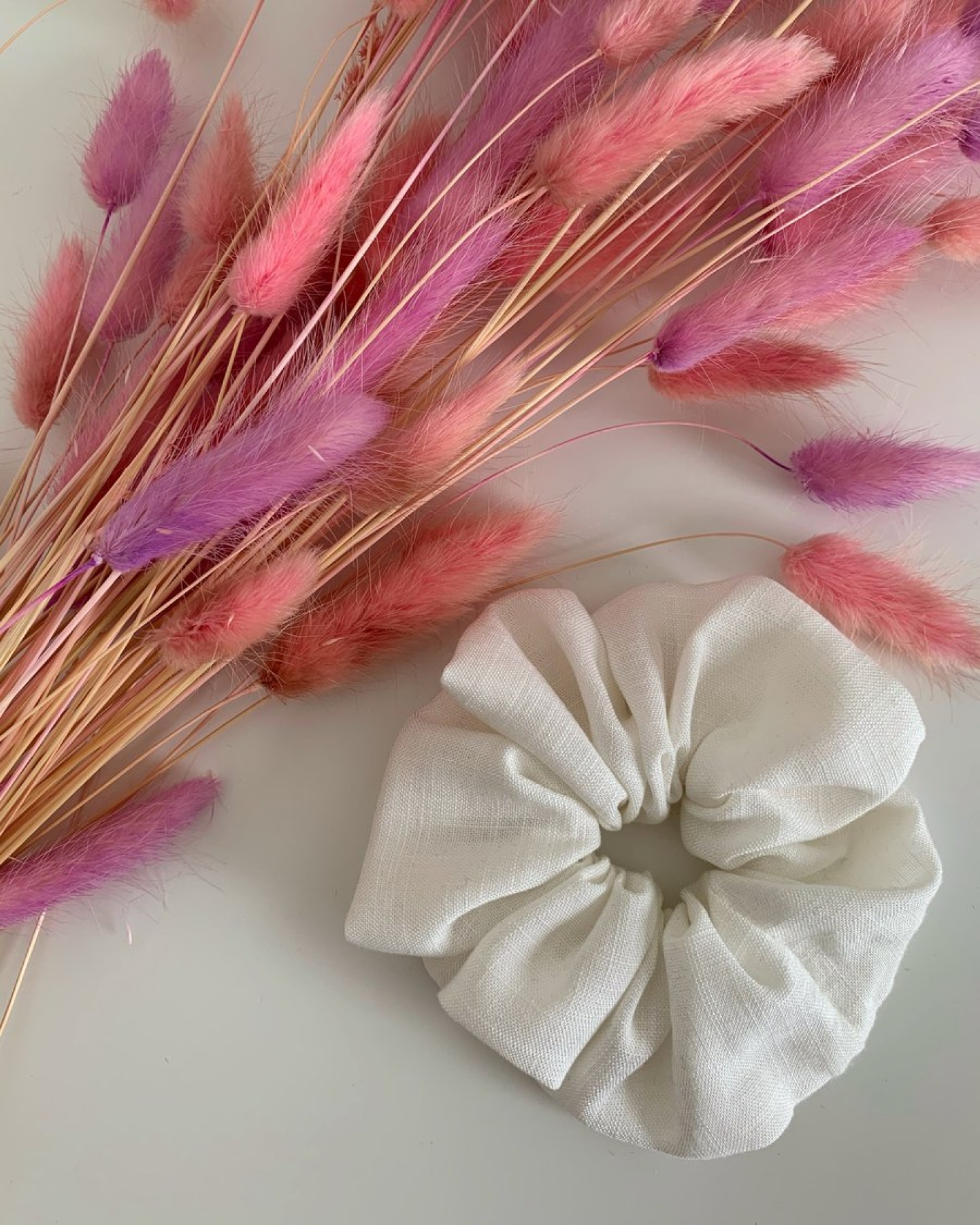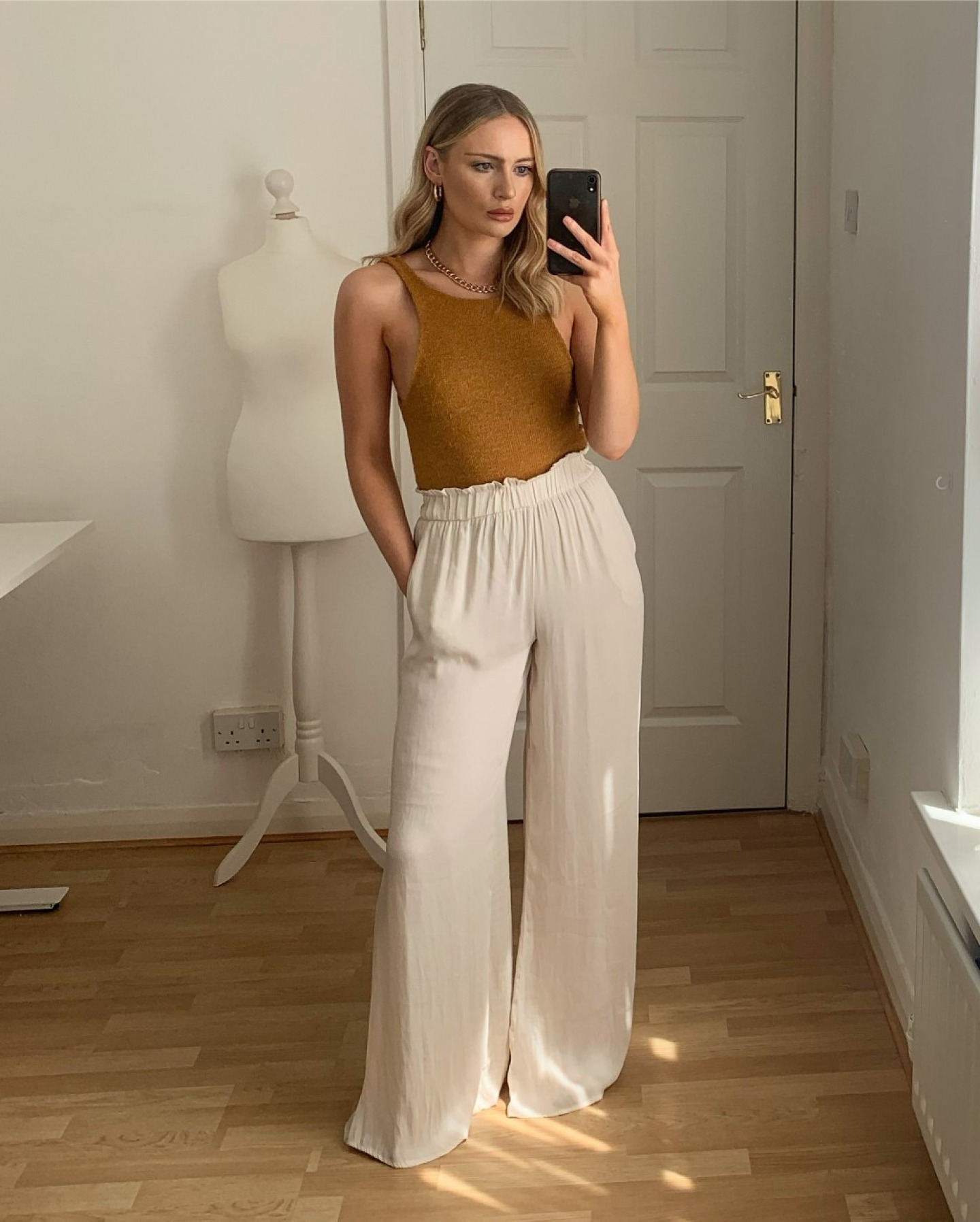 You started Harlow Collection at a young age, what motivated you?
I definitely think being at university was one of my main influences and motivations. My lecturers all had amazing careers in fashion, doing a variety of things and I was always so inspired by their stories of their time in the industry. I also think social media was an influence and a motivator to an extent too. I know it gets a bad reputation, but it's also an amazing space to see what other people have done and what they have achieved. Nothing is out of reach if you put your mind to it.
What is the most popular piece Harlow Collection sells?
Definitely the Ada knit bodysuit. I actually designed it on a whim in the first lockdown because I knew my customers weren't going out and so they weren't going to be buying the style of clothes which until then was mainly what I was selling. The bodysuit is so versatile and it could be classed as loungewear because it's a really soft and comfy knit, but it can also be be dressed up. I love the piece and how changeable it is – that's a big thing for me.
Can you tell us about the future of Harlow Collection? What have you got coming up?
I have recently partnered up with a new online boutique which is really exciting. I'll be selling my pieces alongside some fab brands and I'm looking forward to being part of their journey and watching them grow. I'd also love to be involved in some pop-up shops now life is starting back up again.
'My vision is to create pieces that women can have in their wardrobe for years...I think it's really important to buy less and invest in quality products that you love and can get a lot of wear out of'