Meet the Entrepreneur: Breathe Lifestyle
North East-based mum of two Ashley Westall has spent the last 18 months building a lifestyle brand with a focus on beautiful, comfortable and sustainable sleepwear
We caught up with her to find out more about Breathe Lifestyle, and her plans for her rapidly-growing business.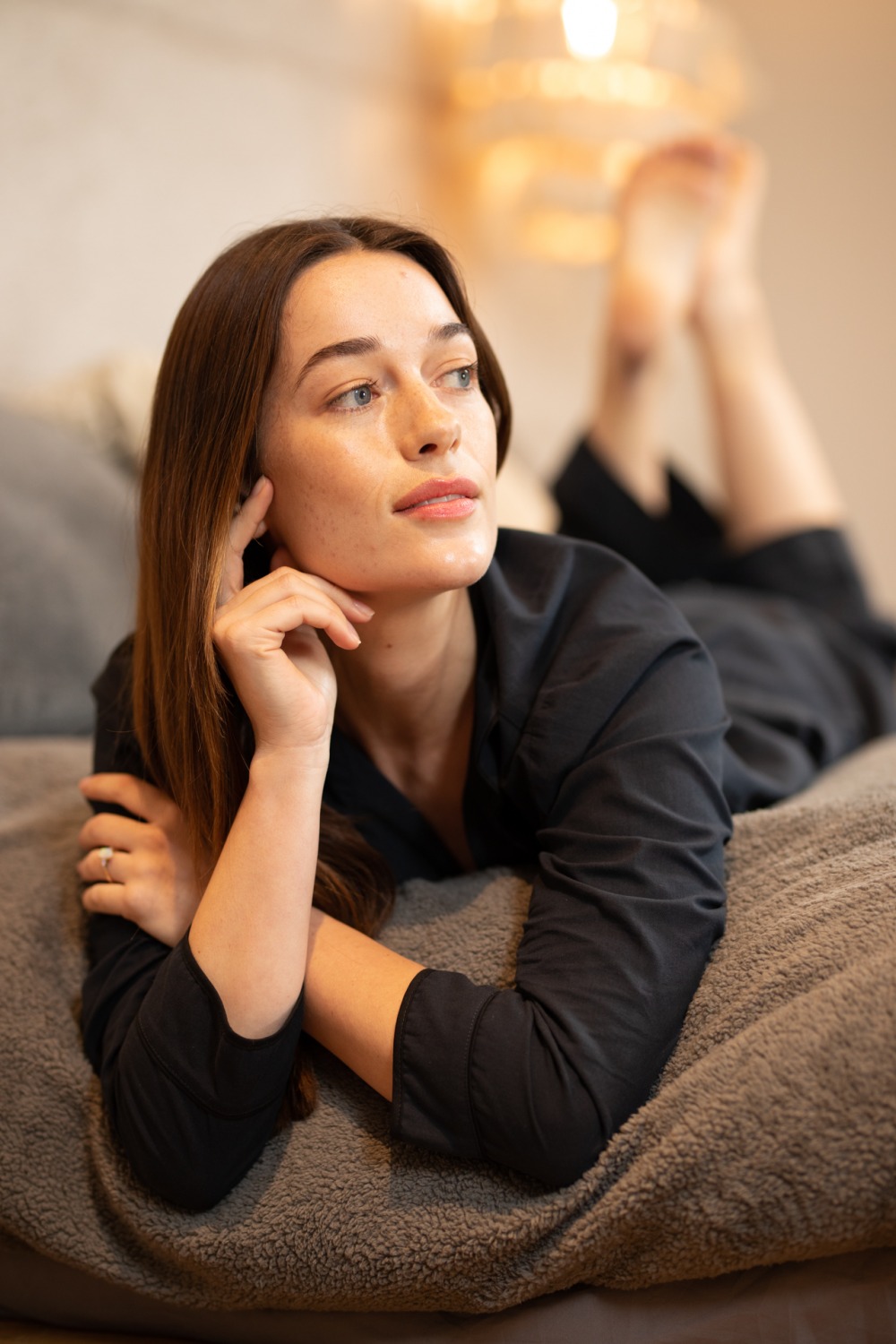 Tell us a bit about yourself.
I've been in fashion for just over 25 years now, where I worked mostly in wholesale but in brand development in one aspect or another over my whole career. I particularly enjoyed working in the denim industry, as textiles is something I'm personally interested in.
What inspired you to set up Breathe Lifestyle?
I could see the sleepwear market was really growing, but I noticed that there wasn't a huge amount of choice out there. There were a few designer brands which were lovely but very expensive, and as a result extremely niche, or there was your every day M&S or Next offering. For me, I probably fitted somewhere in between the two but I couldn't find what I was looking for and I don't believe it really existed. Loungewear and sleepwear was a growth area and I felt that with a little bit of design inspiration and some well-sourced fabrics, that gap could be something that my brand could fill.
My co-founder, James Rose, has more than 20 years experience in manufacturing, so his skill set is very different to mine. The thing that we do share very strongly is that we have the same vision and a shared creative. As a partnership we work really well together.
What is the concept behind the brand?
We have an emphasis on products that have really classic design features. Our products won't be in fashion one season and out the next, they're very much something that you buy, wear, wash and wear again. Then once you've gone through that process, the value of the product is in the cost per wear. We see simple designs as being timeless and more wearable, so our core collection are plain, forever pieces.
What makes you different compared to other brands?
Firstly, the fact we have an emphasis on quality, at an affordable price. I'm absolutely not saying that we are the cheapest products on the market, we're definitely not, but we feel that if our customers make a considered choice and they're buying say one pair of our pyjamas, as opposed to two pairs of a cheaper pyjamas, then we're confident that our quality will provide really good value. We're all about 'buy better, buy less'. There is then our beautiful core collection which uses our organic cotton and Tencel blend, so it's a really environmentally friendly fabric – organic cotton uses 90 percent less water in its production than regular cotton.
What's really nice about our core collection is that it's a permanent one, so you can buy a pair for yourself, enjoy them and then a year later come back and buy another pair exactly the same. So that's the forever part of what we're doing, with some injections of fun in the form of our exclusive prints.
Why is sustainability important to you?
As individuals with children, we are conscious that we don't want to continue the mistakes of the past, where fashion has been extremely detrimental to the environment. At the same time, we want people to enjoy buying clothes. We just want to ask our customers to make a more considered choice. Whilst you can't expect to change the world overnight, I think little by little people's consciousness is shifting, and then it depends on brands. If sustainable and environmentally-friendly products aren't available to the mass market, then they can't buy them.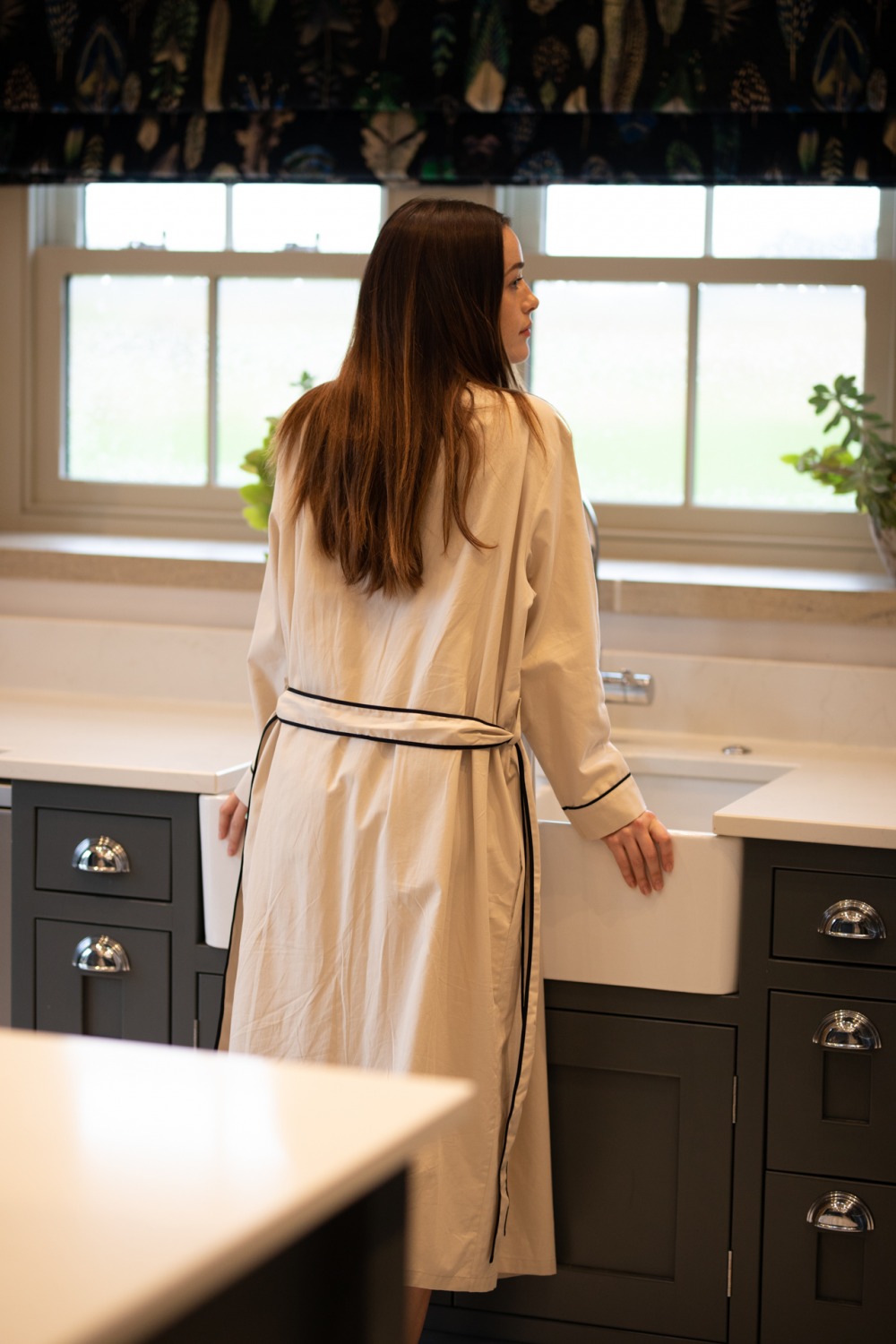 Are you working on anything new at the moment?
We are working on introducing some newness for spring/summer, but our most exciting project, which we literally just got off the ground in November, is our monogramming service. We now offer your initials embroidered onto the pocket of your pyjamas by a local company. Stitched in navy to match the piping, it's the ultimate in personalisation and really nice as a gift.
Going into next year we've also got weddings, hen-dos, Mother's Day, Valentine's Day, wedding anniversaries, all of these occasions where you might want to have something that's less of an off-the-peg product and much more personalised, to remember the event by. Or if there's three generations of girls in a household, how nice would it be that granny, mum and daughter can have the same pyjamas but with their own individual take on it? That's something we're really thrilled about, that's got really big potential.
What are your hopes for the future of Breathe Lifestyle?
I'm really looking forward to just seeing the brand develop and grow. At the moment it's a brand that not many people know of, so it would be lovely to see that change and people recognise the name. It will also be really nice to see overseas expansion next year and if we can achieve that I will feel super proud. We're currently stocked in the Bongénie-Grieder department store in Switzerland, but we would love more overseas stockists. I also hope that, post-pandemic, we see a rejuvenation in people shopping local with the brilliant independent businesses in the area they live. That could be a butchers, bakers or a boutique where we could be stocked. We've seen the public embracing that more and more in the past two years, so to see that continue will be really heartwarming.
What is your favourite thing about the North East?
I particularly love the city and coast combination. I could never be 100 percent rural, but also having lived in London, I escaped the big city for a reason, and I think in the North East we have the best of everything all within quite a short drive. Accessibility to beaches, countryside and city centre for me is just such a beautiful way to live, and I couldn't choose only one of them.