Meet the Entrepreneurs Behind The First & Last Brewery
This family brewery has a whole new take on craft beer. Sam Kellie talks to us about using natural ingredients which are all foraged locally
Craft beer is starting to reach an interesting place in mainstream popularity. What was once described as 'punk' is being seen as increasingly standard, and what was once traditional is now almost 'experimental'. This is where Elsdon-based The First & Last Brewery come in, although they admittedly don't care much for these unhelpful labels. Ignoring current industry trends, husband and wife team Sam and Emma have infused their beers with their love for Northumberland, foraging ingredients from their surroundings.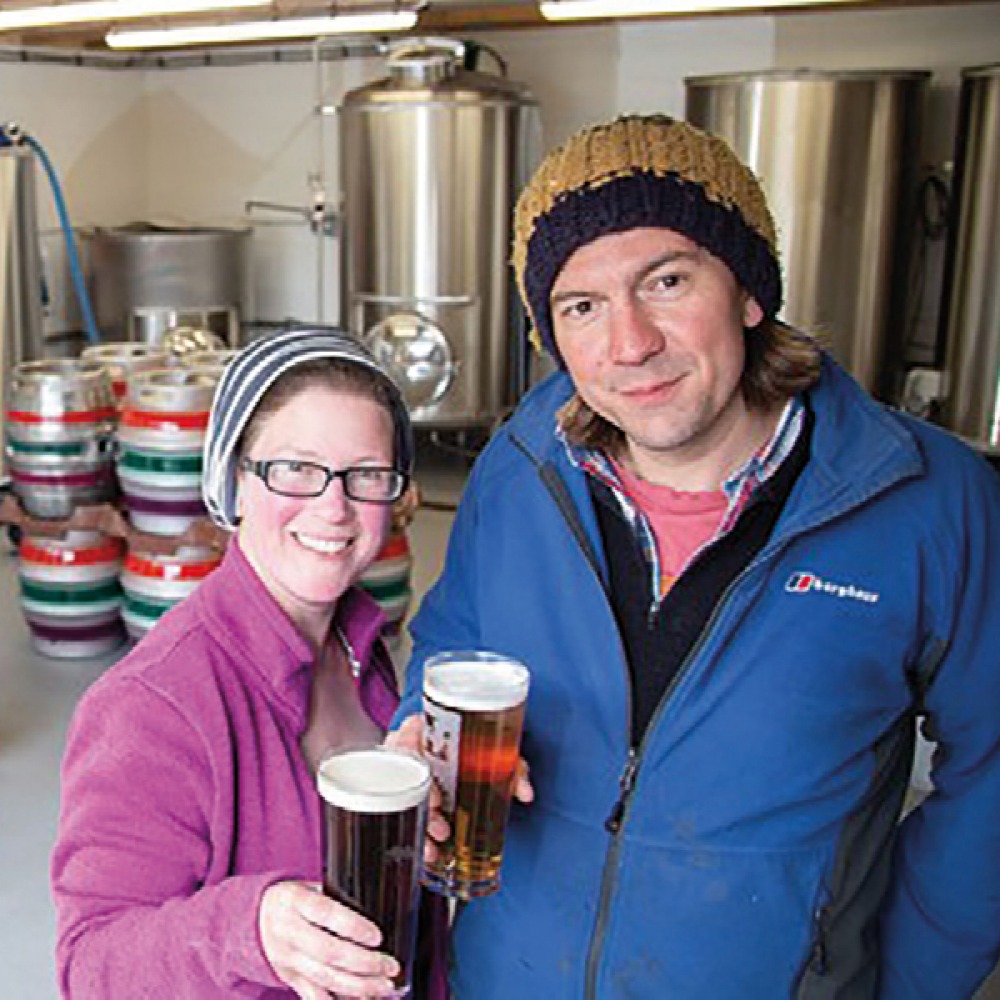 'Our stuff goes back to the home-brew days, making wines from stuff you'd find in the garden. Damson Porter was one of the first ones we brewed, and our Plum Belgian Ale,' Sam says. 'One of our core beers is the Gorsefllower Pale, gorseflower being the spiky bushes full of yellow flowers found in sandy areas. They have a strong coconut smell, but are a nightmare to pick!' Sam laughs. 'We did an Elderflower Kölsch, Elderberry Dubble, and most recently a Hedgerow Gose – an entry level sour. It has wild raspberries and blackcurrants in it, all local hedge fruits that we picked ourselves. The salt in it is from the North Sea too, it's Holy Island salt in our brew which gives it a nice little twist. Salt has that moreish quality and makes for a very interesting addition.'

Lockdown made us all realise the importance of reconnecting with natural spaces. For this family-run brewery, this included using daily walks to map out areas with suitable ingredients to forage for use by Sam's wife and head brewer, Emma.

'Lockdown was strange, it was a blessing and a curse. It allowed us to find time to develop new beers, going all-in on our foraged range. We wanted to get out of the house, so we would spend the day picking fruits, mapping areas where there were cherry trees and the like for future reference,' Sam reflects. 'It makes us schedule brewing in a way that's very different to most breweries. We look at the weather for the coming week to find the best times to pick early in the morning. If it's sunny you get a much more powerful aroma. We'll have one person starting the brew while the other picks so we can get them from bush to brew as quickly as possible.


'We all have a detrimental effect on the planet. We're using up far too many non-renewable resources and there needs to be a way of running a business which is respectful to both people and the environment'
'It's incredibly inspiring. When you use a new yeast or hop, you're still experimenting, but you can do a quick Google and there's lots of flavour profiles there, how best to use it, etcetera,' Sam explains. 'But throwing in natural ingredients, that really is experimentation. Like gorseflower, not many people have used it, apart from a Scottish brewer we were in contact with. Working out the balance of aroma and flavour is more difficult, but it's a massive part of the fun.

'We're a craft brewery, but the recipes do have a taste of the landscape. That's what fascinates me about our foraged beers,' Sam explains. 'They taste different each year depending on the sunlight and soil quality. You can't just give the recipe to a brewery down south as it would not taste the same. It really appeals to the hippy within!' Sam laughs.

Working with the landscape is a natural fit for Sam and Emma, both of them having academic backgrounds in environmental science and protection. As a community-focused business, they want to look after the planet that they owe so much to.

'We have to be more sustainable, it's the way the world is going,' says Sam. 'We all have a detrimental effect on the planet. We're using up far too many non-renewable resources and there needs to be a way of running a business which is respectful to both people and the environment.

'We do what we can as a small brewery with a small budget. All our packaging is recyclable and we use paper tape on the boxes instead of plastic tape – it's more expensive but it's worth it. In the foraged range all the cans are designed with cornstarch wrap labels too.'

As well as watching their environmental impact, First & Last also take pride in their impact on the community – both in the North East and further afield.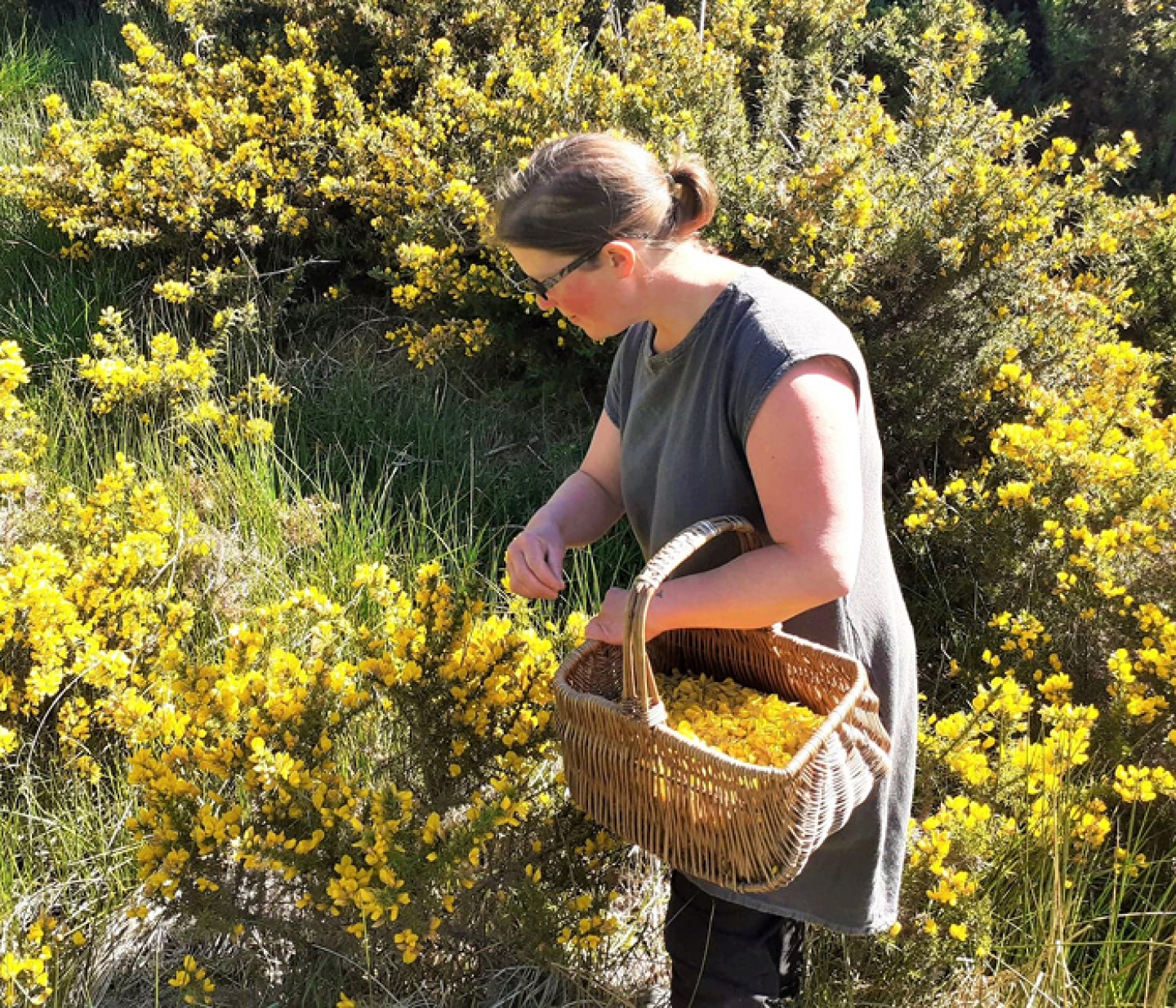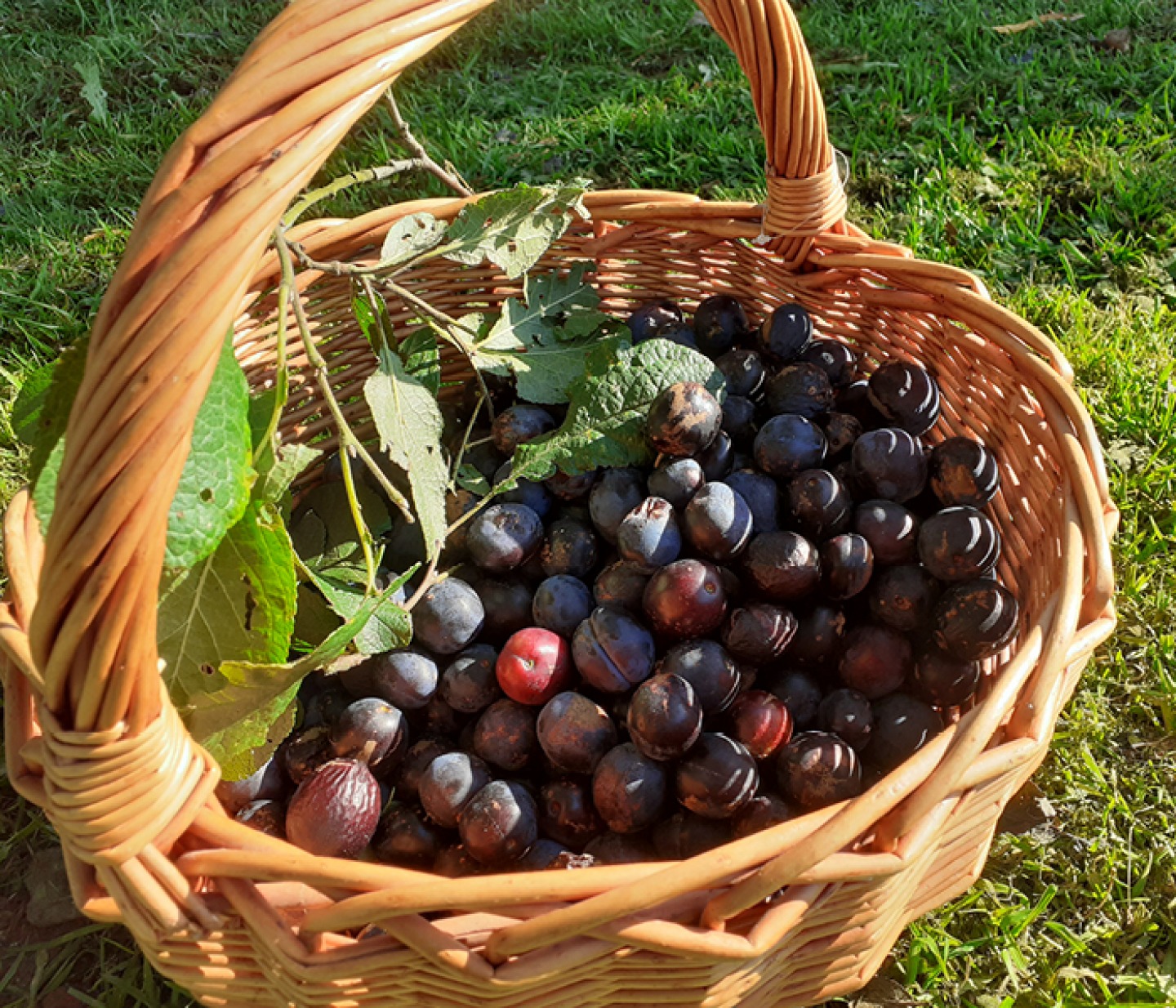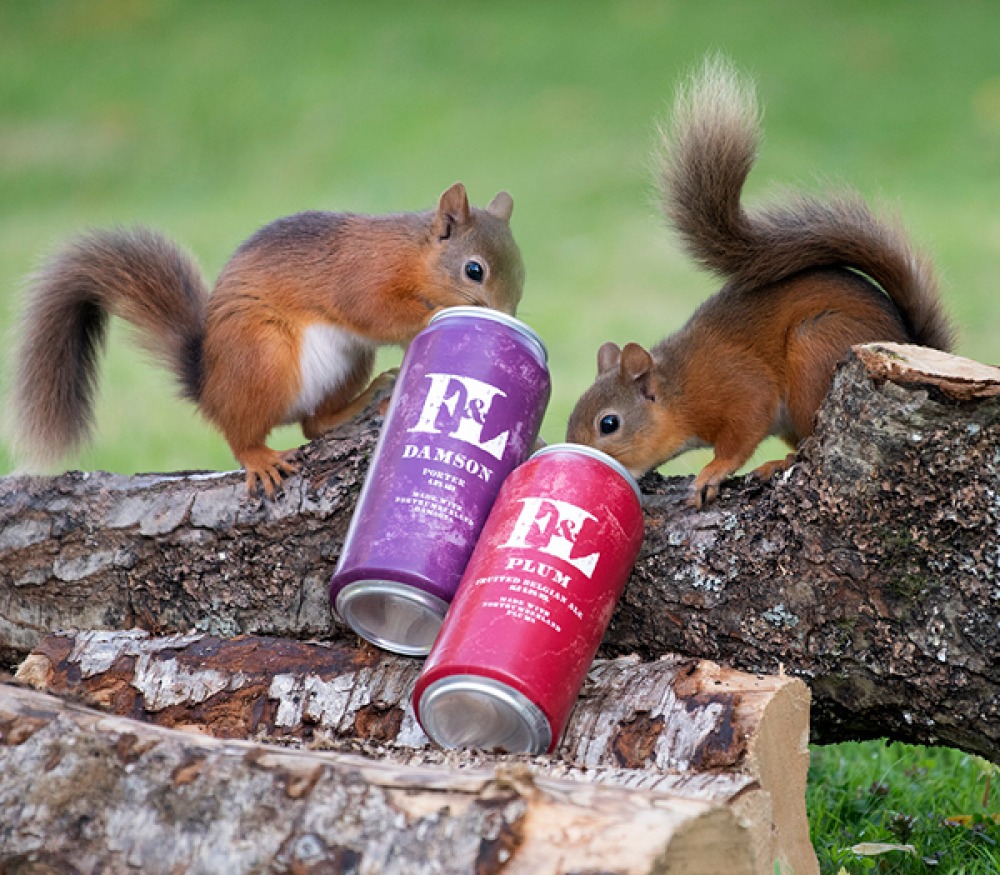 'We always have a beer that raises money for a good cause. At the moment, that's Ratty Pale, which has raised money for the Ratty Restoration Project led by Northumberland Wildlife Trust. They're helping water voles repopulate by relocating them to the north end of the Tyne,' explains Sam. 'We don't want to take over the world, we just want to be a shining example of an ethical business,' he continues, explaining his commitment to bolstering the North East brewing community.

'When lockdown hit, we were aware of a lot of breweries that didn't have any web presence so we came up with the Northumberland Brewery Box – selling a range of beers from different Northumberland breweries that get packaged up with a little letter about all the different breweries in there, encouraging people to review and buy local,' Sam explains. 'The idea was to just shout about Northumberland.'

Currently in the process of moving to a larger facility in the village of Bellingham, Sam and Emma also decided to bring the North East brewing community together to make a charity beer for Ukraine – Resist. They've brewed a recipe from a Ukrainian brewery with North East produce.

'My favourite is the Ukraine solidarity brew, Resist. We did an Anti-Imperial Stout with organically grown Northumberland beetroot for a Ukrainian twist. The recipe was designed by Ukrainian brewers, so we got seven other Northumberland brewers brewing it with us. The grain and yeast were supplied for free. North East Organic Growers supplied the beetroot and local bakers prepped and pureed the beetroot for us. It was a real North East collaboration,' Sam concludes.

If you'd like to browse First & Last's foraged beers, go to firstandlastbrewery.co.uk. Additionally, find our review of their foraged beer range here.