Beer Review: The First & Last Brewery's Foraged Range
We dive into The First & Last Brewery's foraged 'Made In Northumberland' range – a collection of craft beers made with ingredients straight from the Northumbrian wilds
After talking to The First & Last Brewery in our North East June issue, we had to try a can or two of their inspired beer concepts. The local community is at the heart of these inventive brews, but do they taste as good as they sound?

The short answer… Yes. For the long answer, read on…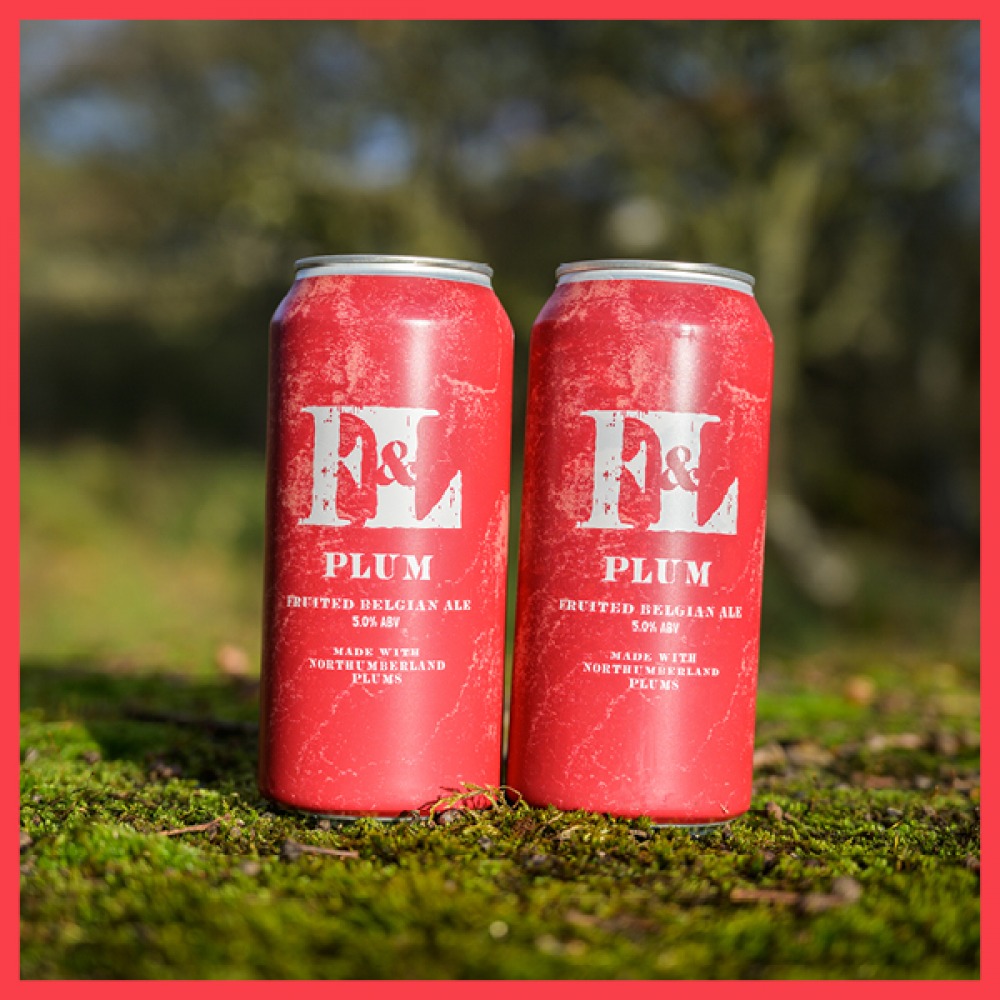 Plum Fruited Belgian Ale
Style: Belgian ale, ABV: 5 percent.
Sight: Light ruby.
Smell: Fruity, jammy plum notes.
Taste: Smooth jam, high sweetness, plum.
Feel: Balanced body that edges towards thinness.
Finish: Low bitterness leaves a refreshing but sweet finish.
This Plum Fruited Belgian tastes how Tiny Rebel's jam doughnut ale, Pump Up The Jam, should've. Immediately after you crack open the can you're hit with strong jammy notes on the nose, and brilliant head retention (the length of time fob is seen before it dissipates) which is crucial for a beer with so much character in its refreshing, fruity scent. A low bitterness profile with an above average ABV make this beer dangerously sessionable, especially in summer. It has a nice balanced body that edges on thinness, a considered and sensible choice for a beer with high sweetness as it avoids a syrupy and claggy finish. This is the perfect summer ale, ideal as a swap out for cider or wine when you want to kick back on the grass and avoid feeling bloated in the sun.
Plum Fruited Belgian Ale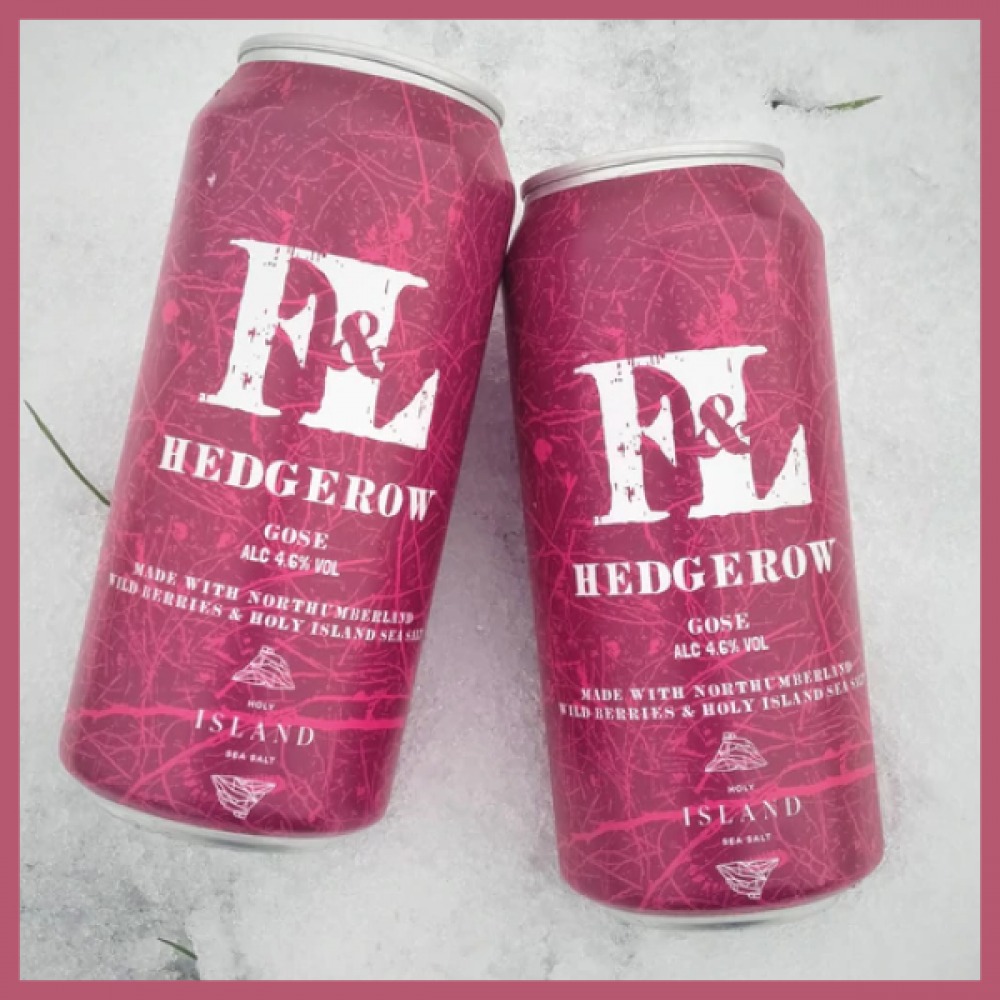 Hedgerow Gose
Style: Gose, ABV: 4.6 percent.
Sight: Light apricot.
Smell: Light floral notes.
Taste: Sweet, fruity.
Feel: Thin.
Finish: Sweet but with a slight sea-salt kick, not face-puckering.
An incredibly inviting goze with a lovely floral flavour profile and beautiful colour – it's very sweet thanks to the adjuncts of hand-picked hedge fruits but balanced quickly thanks to the bitterness from Holy Island sea salt. Gozes often run the risk of being unbearably face-puckering, but this is a wonderful entry-level sour. Perfectly light and fruity for beginners or those that fancy a session.
Hedgerow Gose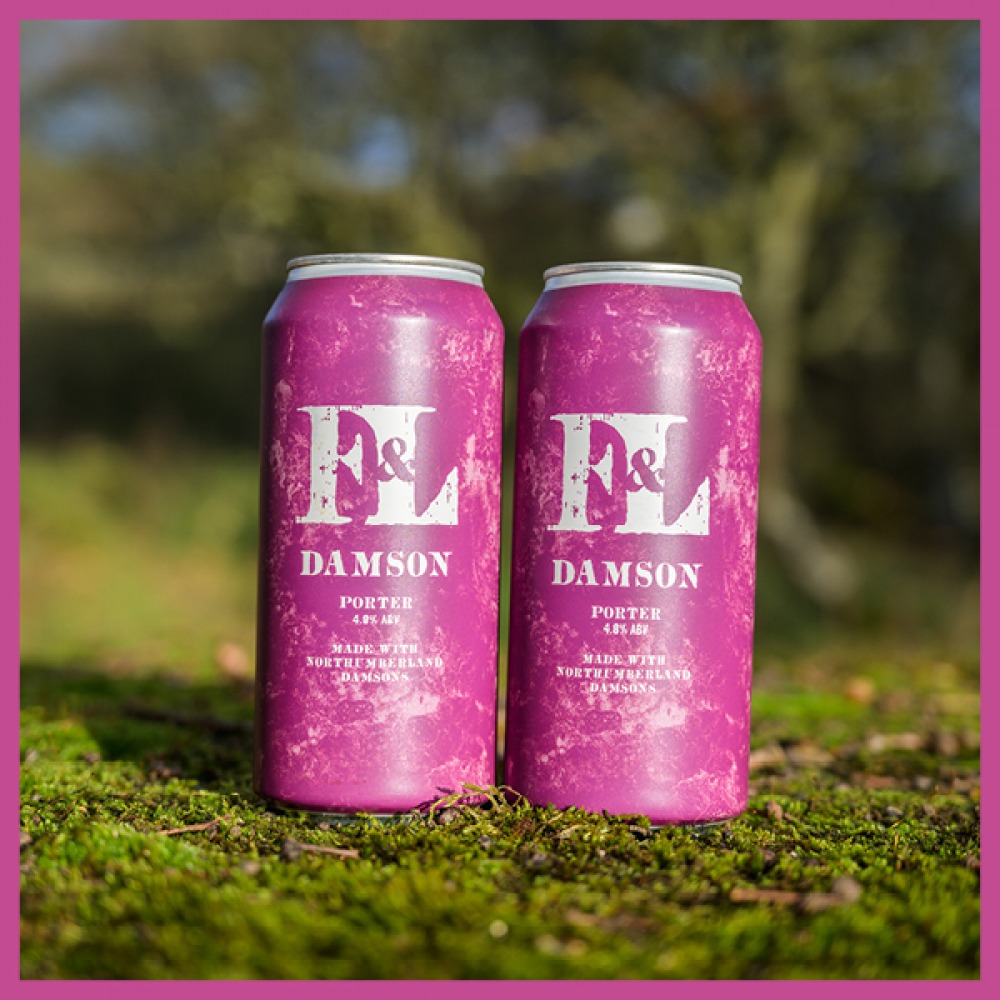 Damson Porter
Style: Porter, ABV 4.8 percent.
Sight: Rich dark brown.
Smell: Chocolate, smoky.
Taste: Rich and bitter, lightened with a fruity tang.
Feel: Balanced with a great body, not thin or too thick.
Finish: Rich bitterness with a creeping sweetness, very moorish.
This is a well balanced smoky porter, chocolatey on the nose with a richness that gives way to a fruity tang. Whether this fruity tang is immediately recognisable as damsons, I'm not sure. What I am sure of is that the balanced flavour profile of smoky malts and sweet fruit is spot on – it keeps the lovely characteristic of an English porter but elevates it with an interesting, light finish on the tongue. This is an easy recommend to any porter or stout lover, or a beginner who may be put off by more bitter dark ales.
Damson Porter