Mini Eggs Vanilla Cheesecake
This no-bake cheesecake is easy, simple, yet totally delicious.
Ingredients
For the gingernut base
100g gingernut biscuits
25g butter, melted
For the filling
300g light soft cheese
150g 0% fat Greek yoghurt
50g caster sugar
1 tsp vanilla extract
100ml double cream
1 sachet powdered gelatine
4 tbsp hot water
80g Cadbury Mini Eggs
Method
Line the base of a 20cm loose-bottomed or springform tin with baking parchment. To make the base crush the gingernuts with a rolling pin and stir in the melted butter. Press the mixture into the base of the lined tin and level the top. Chill the base in the fridge while you make the filling.
In a bowl, beat the soft cheese with the yoghurt, sugar and vanilla extract. In a clean dry bowl, beat the cream with a hand-held electric whisk until it stands in stiff peaks. Put the hot water into a small bowl, sprinkle with the gelatine over it and stir well. Leave it for two to three minutes, stirring occasionally, until the gelatine is completely dissolved and clear. Stir it into the soft cheese mixture and then gently fold in the whipped cream.
Put the Cadbury Mini Eggs into a sealable plastic bag and smash them into medium and small pieces with a rolling pin or meat mallet. Arrange most of the crushed Cadbury Mini Eggs over the biscuit base and pour in the cheesecake mixture, then leave in the fridge overnight until it is set. Sprinkle it with the remaining crushed Cadbury Mini Eggs and serve it cut into slices.
The Cadbury Mini Eggs Cookbook (HarperNonFiction, £9.99)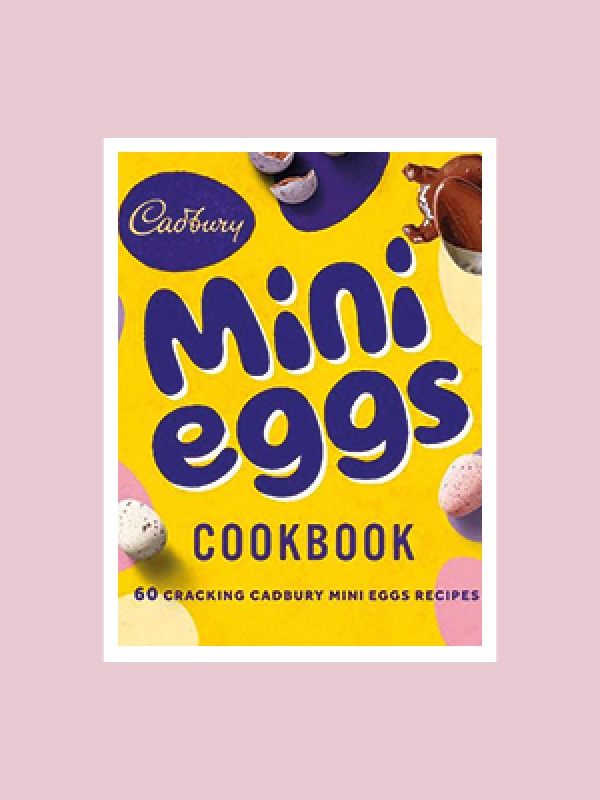 The Cadbury Mini Eggs Cookbook (HarperNonFiction, £9.99)