Meet the Foodie: Wildcraft Bakery
After failing to find tasty, gluten-free breads and bakes, Mina Said–Allsopp took to the kitchen to create her own gluten-free flour
Now, Wildcraft Bakery are supplying gluten-free bakes, cakes and breads across the UK. We catch up with Mina, as she is elbow deep in brownie batter, to find out more about the business.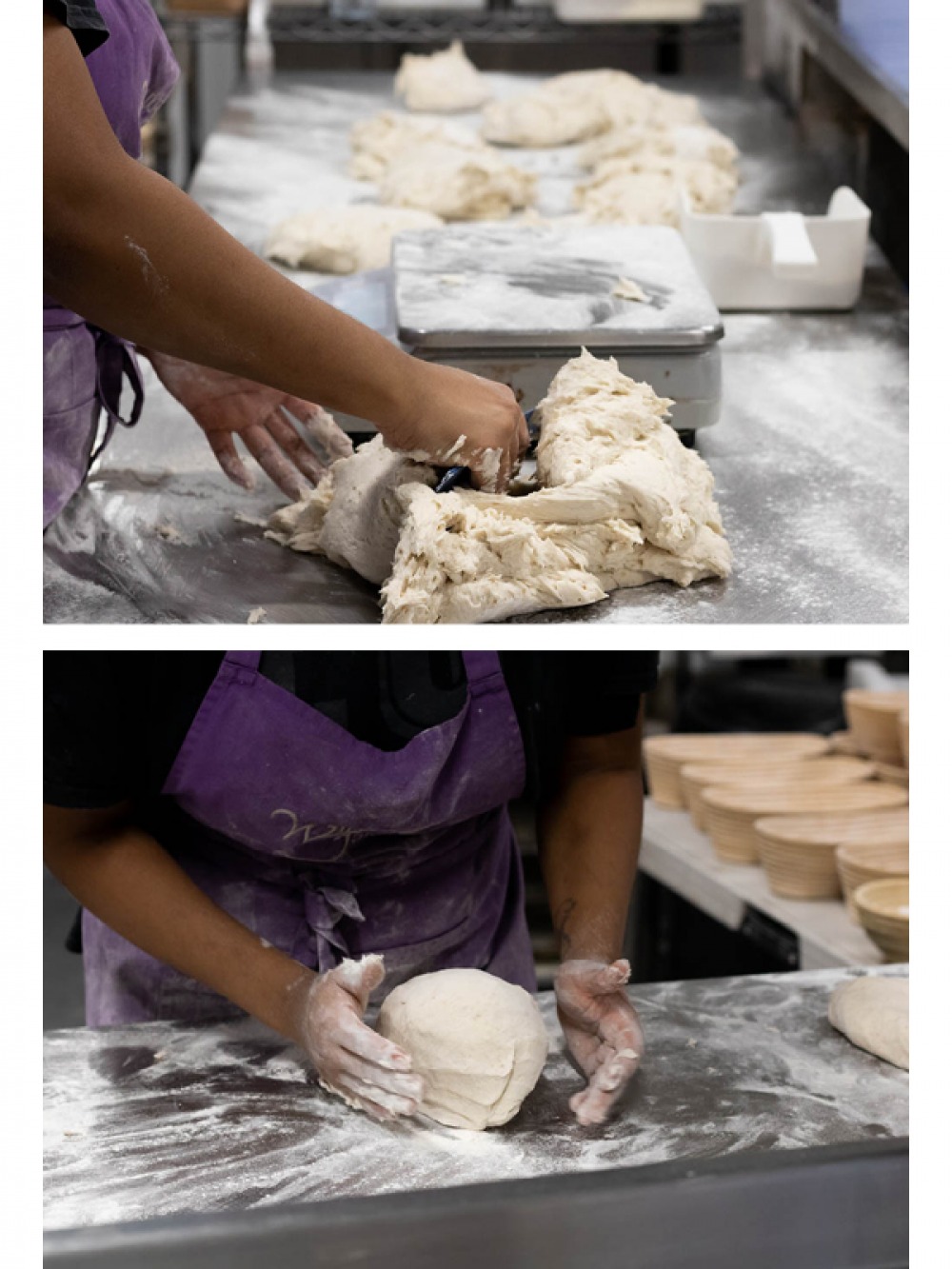 Tell us about Wildcraft Bakery.
Wildcraft Bakery is a 100 percent gluten-free bakery now based in Leeds. Two years or so after I started it up in my kitchen, I heard about an industrial unit available near to where I live and I ended up opening a bakery. Since then, I have recruited a new business partner, Sam Havis, and we have developed a national mail order service as well as a bakery shop and café in Meanwood.
When did you discover your passion for baking?
I've always loved baking, even when I was really little, and I vividly remember when I was maybe seven years old becoming obsessed with pies – I used to make little roses out of puff pastry and make beautiful pies, cakes and all sorts. When I went to university, baking was what I used to do to relax. I baked cakes and biscuits for my flatmates and it became my kind of solace.
So when I found out I couldn't have gluten it became my mission to make sure I didn't miss out. I started making loads of relatively easy-to-make, gluten-free cakes, but people kept asking me for bread, which I personally really missed because the gluten-free alternative available was just awful. I've since spent the last few years pushing the boundaries for what it's possible to achieve in terms of gluten-free baking – and the kind of things we do at Wildcraft Bakery no one else in the country can.
How did you create the gluten-free flour you have now?
We turned so many loaves of bread into bread crumbs until we reached the point where we had a flour blend that worked. Believe it of not, the first few loaves of white bread we made were flame retardant – no matter how many times we tried to toast them they just wouldn't toast! We had to do lots of experimenting and refining in the initial stages. We also wanted to make sure we used ingredients you could pick up at most stores and health food shops because if you look at the ingredient list of any supermarket loaf they contain so many different additives, texturisers and things you can't pronounce. We didn't want to go down the industrial science route and so we started with a list of demands that our bread had to have – it had to be soft, easily sliced, freezable, able to have butter spread across it without disintegrating and of course, taste good.
I went back and researched the different grains which are naturally gluten-free and would give me the results I was looking for. That's how we do things at Wildcraft – every time we are developing a new product we look at what we need that product to do and then reverse engineer from that point backwards. From developing this white bread flour, we have been able to create products like the only gluten-free stollen that you can buy in the whole of the UK, as well as sourdough panettone bread.
What makes Wildcraft Bakery so unique?
Normal bakeries do one thing or the other – there will be a bread bakery which makes pastries and all things that include yeast, and there will be confectionery bakeries which provide cakes and patisseries. At Wildcraft, we do everything from celebration cakes to cookies, loaves of breads, panettone and doughnuts, and if we didn't where would our customers go?
Tell us about some of the awards you have won.
The first was the Free From Food Awards where our buckwheat sourdough won against large companies with big budgets such as Marks & Spencer and Asda. This was a huge achievement for us and the judges said that our buckwheat bread was the first they had ever come across that truly performed in terms of taste and texture as a wheat alternative. We won silver for our mini brioche loaf too.
Are you launching any new products?
Yes! We have vegan brownies which are allergen free – they don't contain any eggs, dairy, gluten or soya and they are the most decadent slabs of chocolate brownie ever. We have also been working on a gluten-free and vegan alternative to Biscoff which we have used to make a Biscoff-style brownie and we can't wait to see what our customers think.