Jacob Scott Discusses His Love of Cycling
With many local heroes being applauded following a spectacular summer of sport for Yorkshire
We speak to pro-cyclist Jacob Scott from Holmfirth, who, like many other athletes, needs our support to keep racing.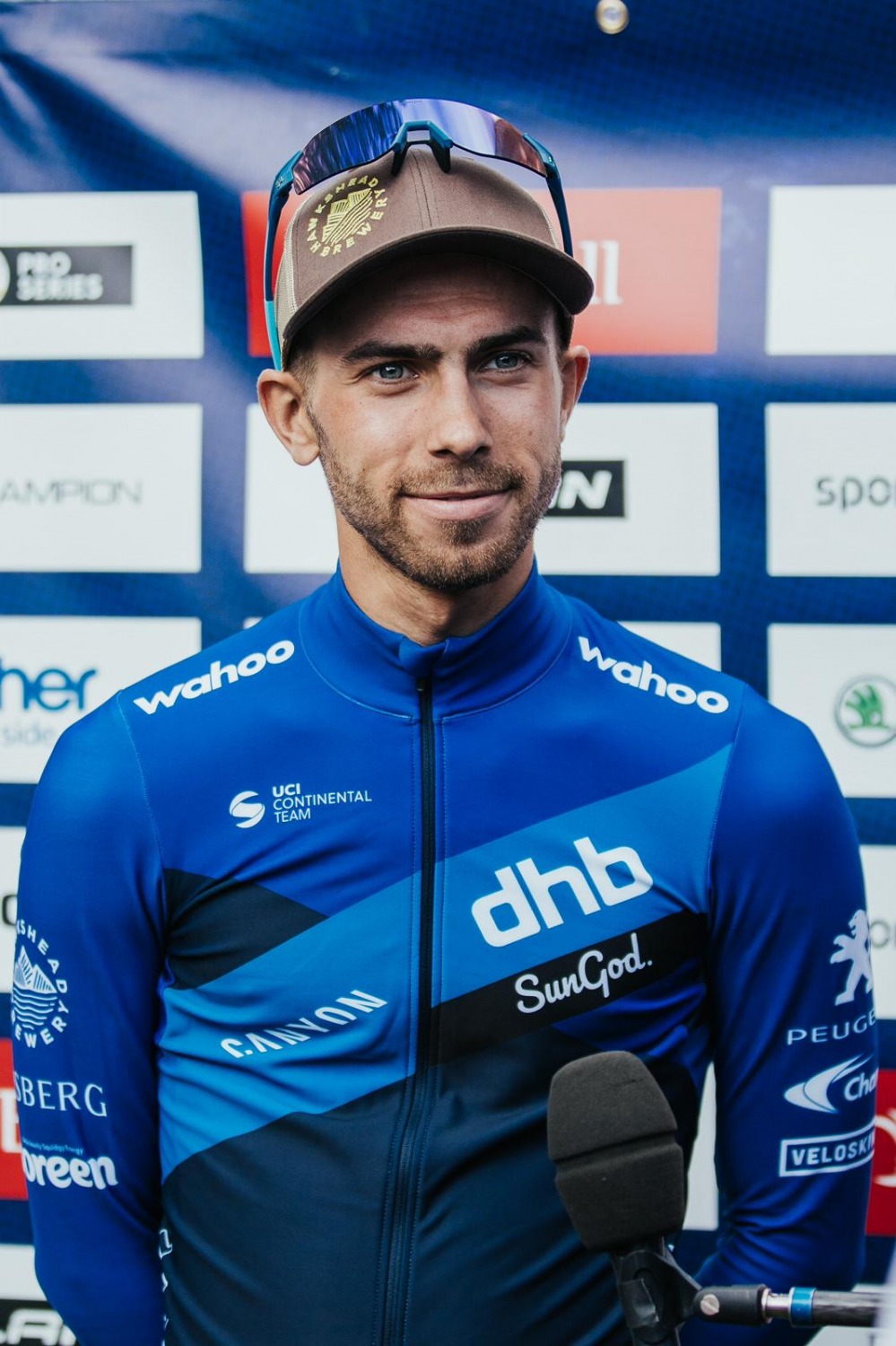 Jacob is the current British Mountain Bike Marathon Champion, and he currently rides for UCI Continental team Canyon dhb SunGod.
He started getting into cycling, as a sport rather than a hobby, at the age of 12. 'I went to a friend's birthday party at the velodrome in Manchester,' he reminisces. 'We'd always ridden mountain bikes but this was a bit of a change, and it was then that I found out I was quite good.'
Jacob loves the freedom of the sport, and that's what keeps him going throughout his training. 'The freedom to ride any bike, the freedom of exploring the roads and seeing all the amazing places,' he adds. 'We travel so much but, even if it's just cycling at home, I love seeing everything around us, and I just love the feeling of being part of a race.'
Jacob became British Mountain Bike Marathon Champion in August and we caught up with him shortly after he had competed in the AJ Bell Tour Of Britain (that's 820 miles, starting in Penzance and finishing in Aberdeen, covering some of the most challenging routes in the country). He was racing against some of the world's top cyclists including Mark Cavendish, Wout Van Aert, Ethan Hayter and Julian Alaphilippe. Race commentators dubbed him 'Mr Breakaway,' 'phenomenal' and 'faultless', which Jacob admits is nice to hear. He won The Skoda King of the Mountains Jersey, The Eisberg Sprint Jersey and the Combativity Award (given to the most combative rider overall during the race) – an incredible achievement.
But where does his stamina and motivation come from? 'The stamina comes from training over and over, but just the thought that I still believe I could get somewhere else in this sport keeps me going. I still believe I can get to a higher level and that's a massive drive for me. In terms of training, I lived abroad for a while and the terrain was much flatter and some days you'd think "I'd love a hill" but sometimes when you're riding round Yorkshire, you'd love a flat road. A mix of both is perfect.'
Although professional cycling races were few and far between at the start of pandemic, that didn't stop Jacob using the hilly roads of Holmfirth for practice. 'We were probably one of the luckier countries,' he says, reflecting on lockdown. 'As soon as we were encouraged to go out for exercise, I did – but stayed as close to home as I could in the first couple of months. It was actually a brilliant time to ride a bike, as daft as that sounds, simply because the roads were so quiet. Lots of people started riding their bikes, which was great to see. We had no idea what was going on with racing, so I was focusing on keeping myself fit. I went back to working at the local bike shop, Albion Cycling, too.'
'I still believe I can get to a higher level and that's a massive drive for me'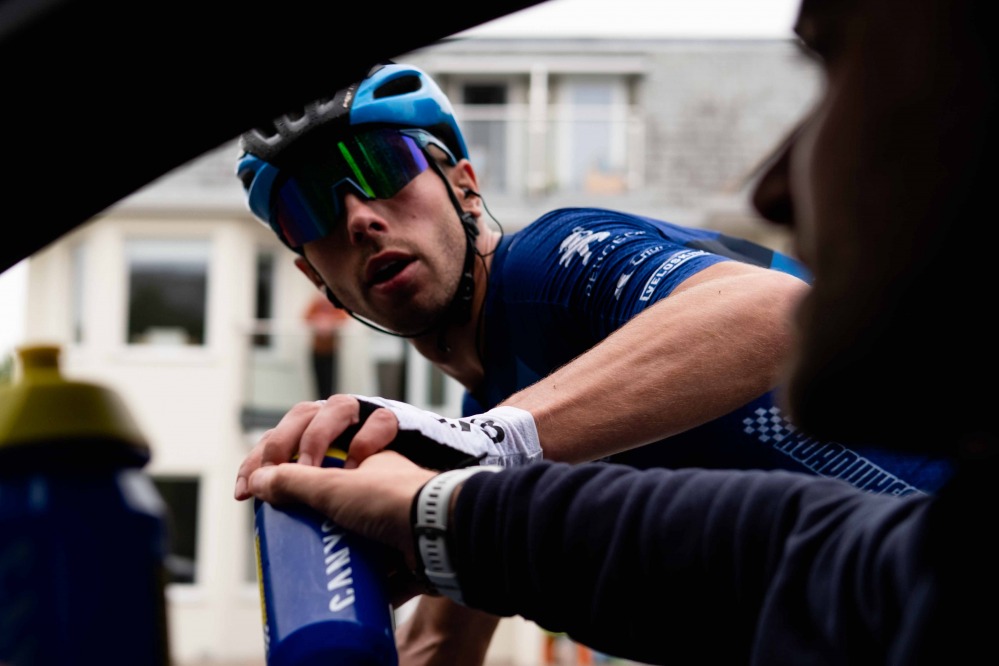 Albion not only support Jacob by allowing him the time off he needs to race for Canyon, but also provide him with bikes and kit when he takes part in other cycling events that Canyon don't compete in. 'To have that support from Albion gives me a bit of freedom,' he says. 'The level that I'm at at the moment gives me freedom and it's great to be with the people that have supported me throughout. They've done a lot for me and I try to do a lot for them to repay some of that debt.'
When we speak, Jacob is preparing to head to Elba to take part in the 2021 World Mountain Bike Marathon Championship on 2nd October. Although he is wearing the Great Britain jersey, he gets no funding, and has therefore set up a fundraising page online to enable him and his mechanic to get there to compete. The pandemic has significantly impacted funding within the professional cycling industry, and as Cross Country Marathon is not an Olympic discipline, raising the funding to be able to race falls to Jacob himself.
The sporting world is a busy one. 'Once a race is over, you have a few days to reflect then it's onto the next one, so I try not to look back,' Jacob explains. 'But from a spectator's point of view, it means a lot for the people in Holmfirth who know me and like to see me doing well.'
We're sure there are many people who know Jacob, or who are reading this, and would love to be a part of the cycling world too. So we ask him for some advice for keen cyclists. 'Remember to enjoy cycling,' he responds quickly. 'Go out on the quieter roads, try different places and make a day of it. It's always nice to cycle with your friends and stop at a café. For anyone looking to get into the competitive side of cycling, you've got to remember to enjoy it but you've got to have plenty of commitment too. Some of the friendships you make in cycling are really special. The sport will give you a lot back if you put a lot into it.'
We wish Jacob the best of luck in his future races, and we're sure the people of Yorkshire will be behind him all the way.