Meet Three Inspiring Yorkshire Women Giving Up Their Christmas Day To Help Others
Christmas is a busy time of year for everyone, but most of us get some time to unwind
We spoke to three local women about working over Christmas, and the moments that make it worthwhile.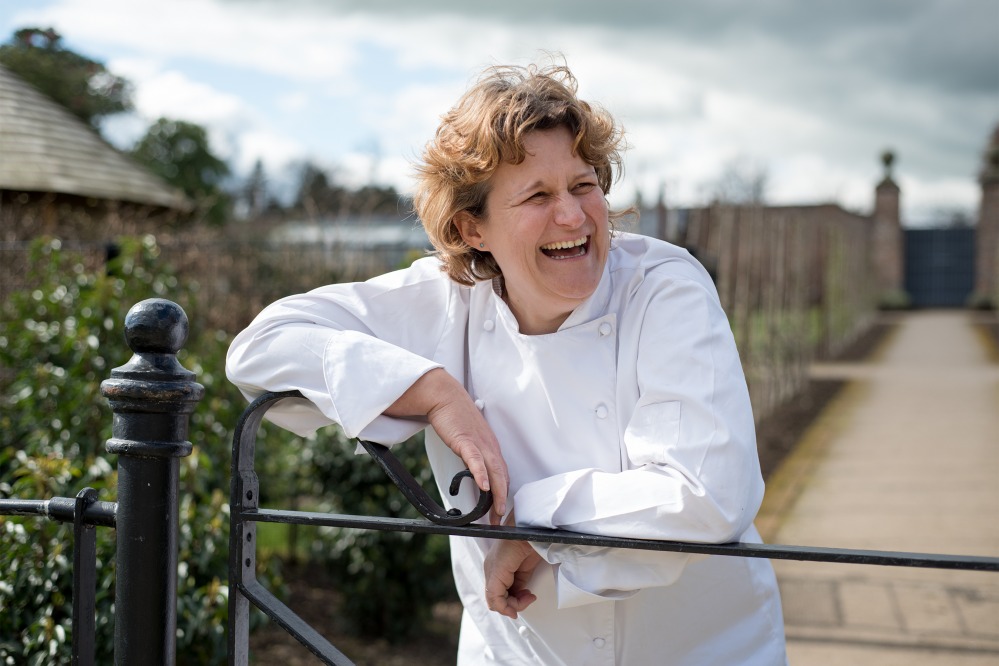 Chef Consultant & former Executive Chef of Rudding Park, Stephanie Moon
Christmas is an extremely food-oriented time of year, and if you've hosted Christmas Day in your own home, you'll appreciate how much there is to consider when it comes to the main event: Christmas dinner. Whether it be ordering your turkey in advance or starting dinner preparations a few days early, it can be an extremely stressful and time consuming task that eats into precious family time. But have you ever spared a thought for the chefs who work on Christmas Day, frantically preparing and serving hundreds of Christmas dinners to eagerly awaiting guests? It's a given that chefs have to be away from their own families at Christmas time, using their skills to knock up a stellar Christmas dinner for paying guests, which will be inevitably missed by their own families.
But Stephanie Moon is extremely optimistic about the giant task, having worked every Christmas as a chef since the age of 16. Stephanie is now a chef consultant for her own business, All Things Food, but as she learnt her craft her culinary skills took her around the world, working in five-star hotels across London, St Moritz, Munich and Australia. She eventually made her return to Yorkshire, working at the Clock Tower at Rudding Park in Harrogate before being promoted to executive chef for a further eight years. When it comes to Christmas, Stephanie has found working as a chef not only incredibly rewarding, but also good fun. 'It is hard work, but I've always thoroughly enjoyed it,' she says. 'That's the key I think – most people in catering who are working Christmas aren't miserable, there's always a great atmosphere and we all have a laugh and of course, eat well!'
You'd expect a certain degree of pressure when cooking for hundreds of guests on Christmas Day, but Stephanie's passion for good food and her wealth of knowledge have always trumped any nerves. 'Guests are more discerning with what they want and how they want it now. With vegetarian and vegan food, as well as all the allergens, it's a big job to make sure everyone is catered for – and I always want to exceed their expectations.
'I'd always go out of my way if guests wanted anything in particular. One guest sticks out in my mind who wanted Christmas three days after Christmas Day, as this is when his family could all meet and they wanted to do it properly together. So we searched high and low for a turkey and we managed to get it – but it's certainly difficult to get turkey after Christmas!'
Stephanie often worked close to home, so she could celebrate with family later on in the day once she hung up her apron. But working abroad was a different story. 'I used to do breakfast, lunch, and then help with the buffet at Rudding Park, and by the time I'd get to my mother's house to be with all the family, I'd be handed a plate of turkey and not really fancy it anymore. But working abroad was quite painful really as I really did miss home. In Germany, the majority of their celebrations are held on the 24th December, so on the 25th when I knew it was all going on at home I did miss my family particularly. But I did stay with a fantastic German family, and they were teaching me German and I was teaching them English, so that was a very different Christmas Day.'
As a chef consultant, Stephanie now works alongside five-star hotels and their restaurants, including Rudding Park, to curate their Christmas offerings and menus for the festive season. After working every Christmas Day for more than 25 years, running her own business means she can now enjoy Christmas with her family – but she won't be spared cooking on the day. 'The whole family gather at my parent's house, but I'm cooking on Christmas Day this year. I'll be cooking the roast turkey and all the trimmings, fresh sage from the garden and onion stuffing, roasted root vegetables, goose fat potatoes and sprouts tossed in a bit of smokey bacon, redcurrant jelly and glazed in toasted chestnuts. I'm making a flambé Christmas pudding too, which I'm sure will go down well.'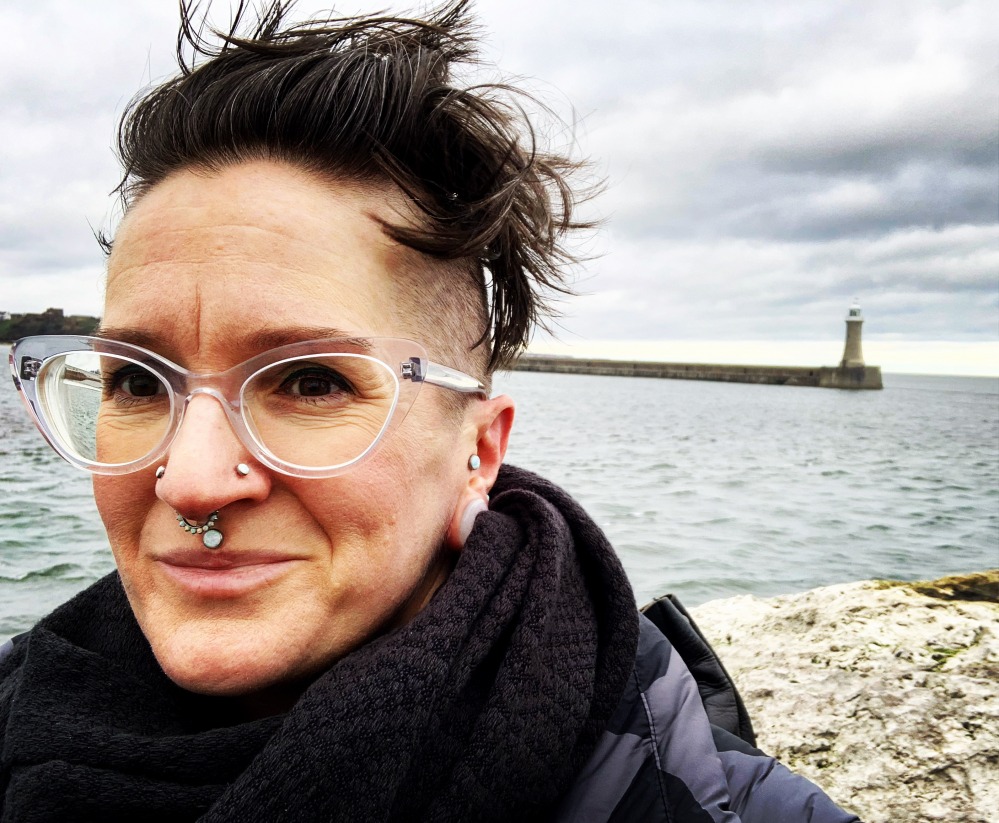 Independent Midwife, Debs Neiger
For many of us, it seems the world comes to a halt on Christmas Day – but not for midwives. Of course babies still need to be born, even at Christmas (albeit putting a whole new spin on the term Santa Baby.) But while a newborn baby is the greatest gift of all to families on Christmas Day, it's not always as magical as it seems.
Debs Neiger has been a midwife for 21 years, but moved into independent midwifery 19 years ago, guiding women through some of the most difficult yet transformative moments of their lives. Based in York, Debs covers the whole of Yorkshire, as well as areas from Nottingham to Newcastle. When it comes to working Christmas, she is very much used to being on stand-by for any unexpected arrivals or general calls for help.
'Being on call over Christmas means you constantly need to be ready to get up and go, no matter what you're doing at the time – whether you're sitting down for Christmas dinner or it's the early hours of the morning,' Debs explains. 'So it is quite the mental load knowing you need to be constantly switched on and it can eat into family time around Christmas.
'But the flip side of that is the excitement that you get when somebody calls you. It's really special being a midwife over Christmas, I love Christmas anyway but it's great to go into people's homes at this time, especially since my midwifery is home-based. It's a real privilege that you get to experience such a life-changing moment in people's lives and to help families. Even postnatal visits are such a privilege, as you're part of a family's journey and the newborn baby's start in life. In winter especially, I often get into my car and drive down dark roads but feel like shouting out of the window what I've just experienced – it's such a precious thing, you feel like shouting from the rooftops!'
Despite the magic that comes with the arrival of a baby at Christmas time, Debs emphasises that the time of year doesn't mean the challenges of early motherhood can be avoided. 'Although it does sound really twinkly and lovely around Christmas, midwifery care is not just all about the love and the joy of a new baby – of course there's hardship and realities too. It's hard having a new baby and every single mother goes through a different labour. As an independent midwife who gets to know clients extremely well, I often see the process women have to go through from the beginning to the birth, and also postnatally – and just because it's Christmas doesn't mean challenges don't present themselves.'
This year is no different for Debs, as she prepares to head out over Christmas for postnatal visits and press pause on family celebrations should any babies decide to make unexpected arrivals. But an abrupt exit on Christmas Day is something that Debs' family have become well acquainted with. 'I've done this for such a long time, even before my children were born, but I had an independent midwife when I had my own babies, so my husband got to see the benefits of what I do in my own role. So my family are extremely supportive and understanding and my children know that if I get called away, I may be back in a few hours or I may not be – but that is the nature of being a midwife!'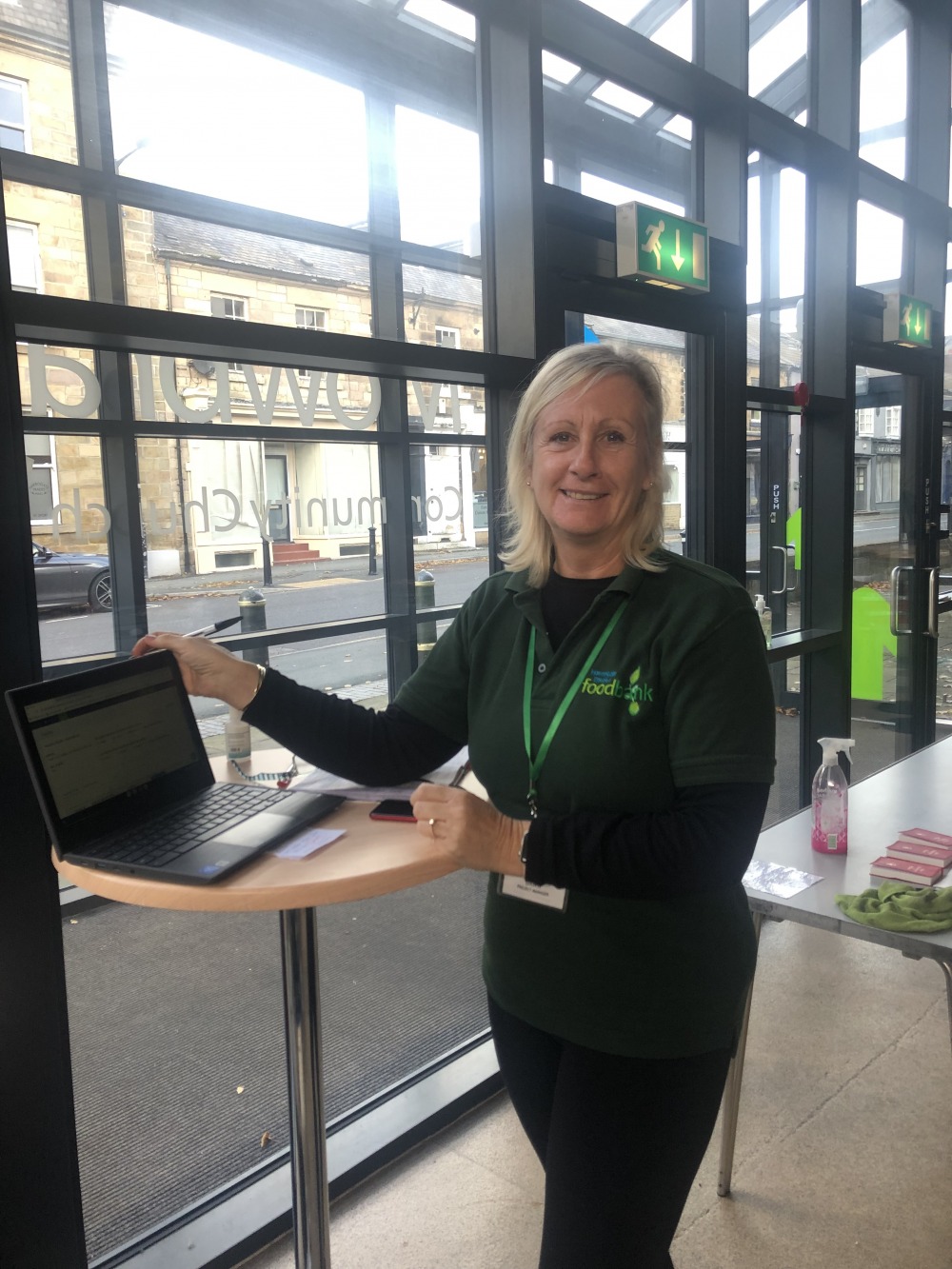 District Project Manager at Harrogate District Food Bank, Dawn Pearson
Christmas is a time of indulgence, or perhaps for the majority of us, over-indulgence. But for many, winter is an incredibly difficult time with too many facing poverty and hunger. Over the Christmas period, volunteers and staff at food banks across the country work tirelessly to ensure individuals and families in need don't go without.
Dawn Pearson is one of those selfless volunteers, acting as the district project manager at Harrogate District Food Bank. Despite the role eating into some valuable family time over Christmas, Dawn feels extremely fortunate to be in a position to help those in need. 'We realise how blessed we are every day that we're not in the same situation, especially around Christmas,' she says. 'Over the past 18 months demand has been so high due to the pandemic, the public have been aware of the challenges people are facing, and we have received more money and food donations than we could ever have anticipated. It means we've never had to turn anyone away – and we always receive the same generosity in donations around Christmas, as people understand this is a difficult time of year.'
Harrogate District's Food Banks are open on a Tuesday and Friday at Mowbray Church in Harrogate, on a Thursday at Life Destiny Church in Starbeck, and at the Holy Trinity Church in Knaresborough every Friday. But this Christmas, Dawn and the team are making sure nobody will go without. 'We will be working on Christmas Eve to ensure nobody goes hungry. Leading up to Christmas, we do go above and beyond to make sure people aren't without or have a little extra – so that's what we'll be doing this year too. Our donors are extremely caring and supply little festive extras, such as mince pies, Christmas puddings, selection boxes for the children and toiletry sets that have little gifts in them. So they do go away with a whole host of treats.'
But working at the food bank is not limited to simply dishing out food and household goods. Unfortunately, many people who attend the food bank are going through hardship and incredibly difficult circumstances, and Dawn emphasises that the support they offer goes beyond a good meal. 'What we do is a double-edged sword, it's a necessity that we wish we didn't have to do but we always try to make people feel special. Some of the individuals who come along are desperate and are going through extremely difficult times – but we could all be in a similar situation if things go wrong. Life throws curve balls and we could all be out of a job. Sometimes people are embarrassed and we do try to put them at ease, put a smile on their face and make sure they feel comfortable.
'I think Christmas really heightens people's personal circumstances and situations, but we will be here and open for those who really need it.'